When I received Noah's diagnosis that he has Down syndrome, I was so raw and sensitive that I think I took offense at everything people asked about Noah. I was super protective of Noah but it was bordering on the unreasonable. I realized that people were asking questions because they were genuinely curious and concerned. Never mind that the phrasing was somewhat offensive — they really didn't know any better naman. And they were just sincerely interested in how Noah and the rest of our family are doing. Of course like Noah, we are the first in the family and the first among some of our group of friends to have a child with special needs. I know what it's like to fumble for words when all you want to do is offer comfort to a friend and their family. So I wrote a list of what you can say to a family of a child/children with special needs.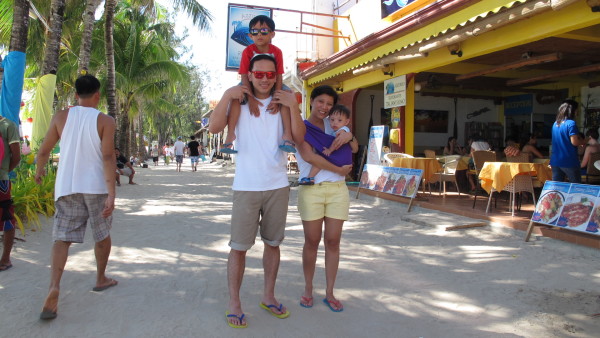 8) How is (Name of child) Doing?
If you already know the parents or have heard news about the family and their child/children, you can open up the conversation by asking how the child is. Take the lead from the parents and ask follow-up questions if you want to as this provides the parents the chance to tell you about the child.
It also helps to be specific, like "have you found a therapy center for (name of child) yet? Or is (name of kid) still feverish?" Being specific helps the parents to just hone in on on one topic as sometimes talking about special needs is overwhelming — even the parent wouldn't know where to start!
7) How are you guys doing?
Ask how the parents are and how are they holding up. Better yet, follow it up with an invite to cocktails, beer or a mani-pedi session! The best though is to ask if you can visit the family, bring their favorite food and give them a much needed break.
6) What does (Name of Child) like to Do?
A child is a child and they all have interests. If you are at a playground ask the mom or dad as you would any other parent about their child — how old he is, his favorite toys, what school he goes to. I've been asked by friends what kind of toys they should give my son and I always tell them to give them what they would give any kid – age appropriate and fun!
5) How About a Playdate Soon?
Sometimes families can feel isolated and they will feel it most when their children are not part of typical activities for children. If you can invite our kids and make accommodations for them that would mean the world to us. Inclusion is a big word in our community and a seemingly simple play date is really a huge deal for our family.
4) Look at How Cute His Curls Are! (Love on Our Kids)
Tell us how tall our kids have gotten, how cute their cheeks are, how fast he runs, how beautiful his eyes are. Yes, even ask us if you can carry our baby. We appreciate it when people see what we see in our kids. We're proud of our children and we want you to see that too.
3) My brother/sister/niece/nephew also has…
If you have a family member or know of a friend who has a brother or sister who has special needs share that experience too. We love hearing about a brother or nephew who has Down syndrome who brought the family closer and who has taught you to take joy in the simplest things. We love it when we hear the many varied experiences other people have had with a child like ours. It is comforting and we love knowing that even if it isn't a direct experience that you understand at least a part of the world that we live in.
2) Hi!
It's that simple. This seemingly simple gesture will always be welcomed. One thing to remember though: don't look all forlorn and say the kid is kawawa. That would instantly shut down the conversation. Our children may have challenges but they are not to be pitied, instead they need to be encouraged, cheered on and celebrated!
1) Please Ask – Don't Stare –
Now some parents would rather not have strangers asking them about their children but personally I would and I have been approached by people who have asked us "May Down ba anak mo?" and I tell them yes and ask them how they knew. It opens up interesting conversations and an opportunity to tell them about the many wonderful things about my son because really the worst thing anyone can do is not say anything.
I actually wrote this list for a website that just posts top 8 lists of everything. I submitted it last year but unfortunately it didn't make the cut which means that yay! I can post the list here. And yes please please add on to this list via the comments section below!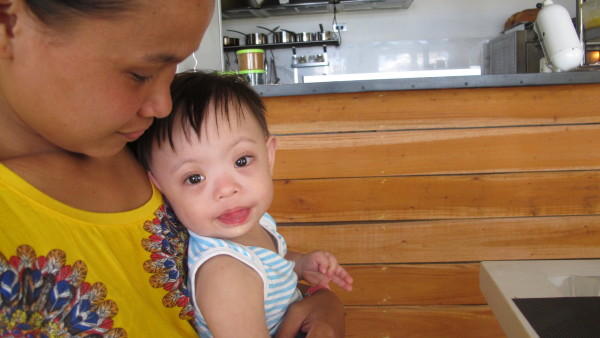 Have a good weekend 🙂 If you see us around…say Hi ha! haha 😀