For Noah's birthday party, we did away with the traditional loot bags. We made our own loot bags when David turned one (see the Safari bags here) but with all the parties we've been too we have amassed a collection of bags and loot that we didn't really know what to do with them! So we decided to go different this time and do fun individual giveaways instead.
I contacted Booths Republic because they sent me label stickers (called IStickers) for Noah and David and I loved them! Personalized stickers are so practical and useful and the characters in IStickers are all beloved by the kiddos.  Win-win!
(all non IG pics are taken by KSnaps)
The stickers are printed on really nice glossy paper and had the cutest designs. The stickers Booth Republic sent us have gone on the boys books, toys and toy boxes and the designs and adhesive have both not faded yet probably because they're waterproof. (Yes waterproof sila!)
At the party, guests were made to choose what designs they wanted plus of course they names they wanted printed on their sticker sheets. We had the Lion King and Mickey and Minnie Mouse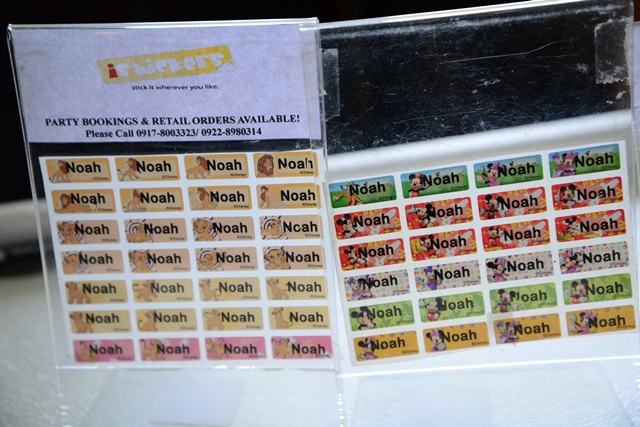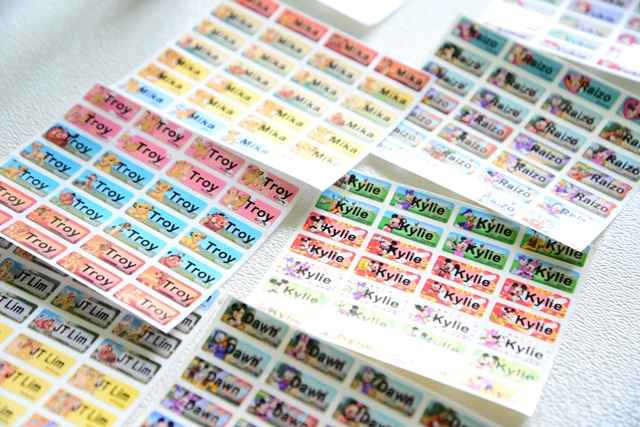 For these stickers you can choose packages based on how many sheets will be printed. Each guest are given a sheet each to take home but they were all welcome to have more printed

I also got the 3D Me booth for the party. Since Noah's theme was Noah's ark, the 3D Me was peeeerfect!!! 3D me were mini stuffed animals with pics of the guests inserted in the heads of the animals. Ka-cute-an lang talaga. I was so busy with the party that I forgot to  have one made

But our guests loved this giveaway. Even my aunts and uncles had their own stuffed toys made haha!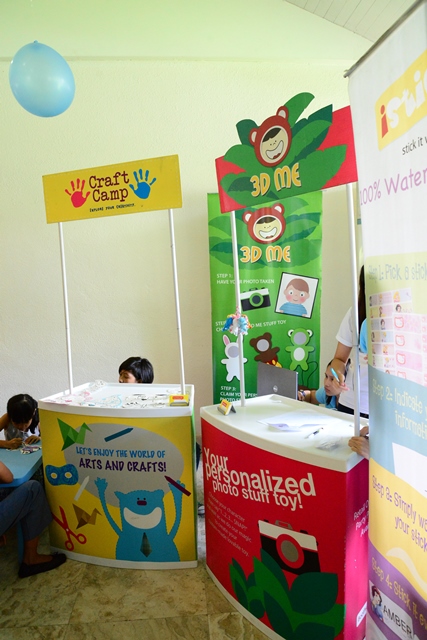 the booths republic booths