The first time I came across Cycles was when David was a newborn and I was a new mom who wanted EVERYTHING for David to be clean, fresh, and gentle. Cycles was the laundry detergent we used until David outgrew this need (although for his clothes we still use gentle detergent). Now Noah's clothes receive the same care from Cycles and the Cycles detergent is again a staple in our house.
So imagine my surprise when I received samples of Cycles Lotion and Body Wash in a Mommy Mundo goody bag last year. I did not hesitate to try them out though as I was already comfortable with the Cycles brand.
I tested the lotion and body wash on myself first. When I didn't develop anything, I asked the nannies to try them  out with David and Noah. The boys didn't develop any rashes thankfully and I was so happy that we had another trusted brand to add to our grocery list.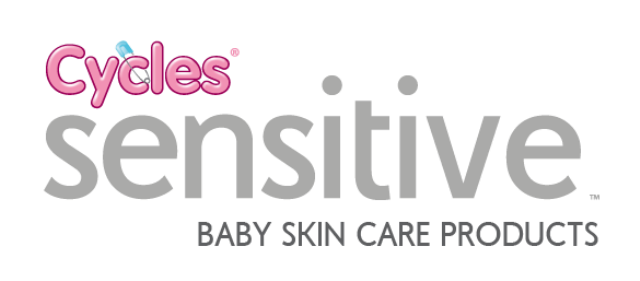 Last February, I attended the launch of Cycles Sensitive Lotion at the Olive Tree Kitchen and Bar. During the launch,  I learned about Atopic Dermatitis from top pedia dermatologist Dr. Donna Marie Leelin-Sarrosa. Doc Donna gave us some pointers on how to take care of our children's skin and she started her talk by giving an overview of what Atopic Dermatitis is all about.
The truth about Atopic Dermatitis:
1) Skin Asthma is actually called Atopic Dermatitis. Skin Asthma is a misnomer and it can't be found in any medical dictionary. Imbento lang pala to ng mga Pinoy haha! (+1 for our creativity I say!)
2) The symptoms of Atopic Dermatitis are dry skin patches, redness, itching and inflammation.
3) Atopic dermatitis comes and goes. In my case, it's seasonal. Sudden changes in the weather triggers my dermatitis. Like now, ang init  na kasi so yes I am fighting the itch I am feeling in my right leg right now.
4) Family history plays a big part.  David and Noah have yet to show any signs of atopic dermatitis (super knock on wood). Sana they don't ever get it because it's just a pain to manage BUT I know they're predisposed to get it since I have it and my brother has it too. So I am being very careful right now with the boys skin by protecting them with safe and tested products.
5) To protect skin, it is best to use products that are fragrance-free, paraben-free and hypoallergenic.
I love that we moms have so many options when it comes to skin care for our kiddos. For those whose kids have sensitive skin and who have atopic dermatitis it's great that we now have products that are gentle and sensitive and are very budget -friendly such as Cycles Sensitive.
We also discussed about protection from mosquitoes. Both the boys get their daily application of mosquito repellent. When we go out, we add mosquito patches pa for extra protection. Our pedia actually just told us about the new strains of Dengue and some of them don't even manifest with the usual Dengue symptoms so yan nakakapraning!