Mommas! Hold on to your wallets because Cudsly.com is the ultimate one-stop online shop for all the essentials you need for your kids. But before I go on, do you know that when you sign up for an account you get a 20% discount voucher which you can use on any of the items at the shop? Although the voucher cannot be used on sale items and disposable diapers, the site offers so many amazing items some of which are not found in any stores here in Manila.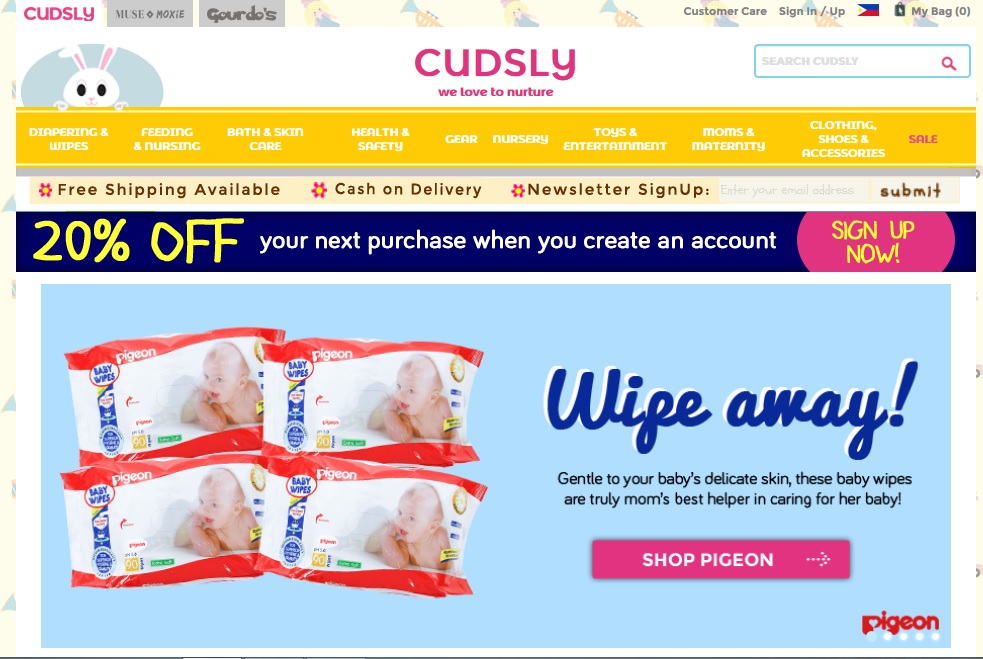 So let me share with you what I love about Cudsly (If you love online shopping like me, you'll really love Cudsly!) and the great buys I scored from the website.  AAAND I am also giving away shopping credits  to two readers worth 500 each to get your shopping started on Cudsly. (Damayan shopping ito! haha!)
1) Easy to navigate – Cudsly's navigation bars make it easy to move around the site to look for what you need. If you don't the search bar will always take you to what you need. If you sign up for the newsletter, you get daily reminders of deals and helpful guides.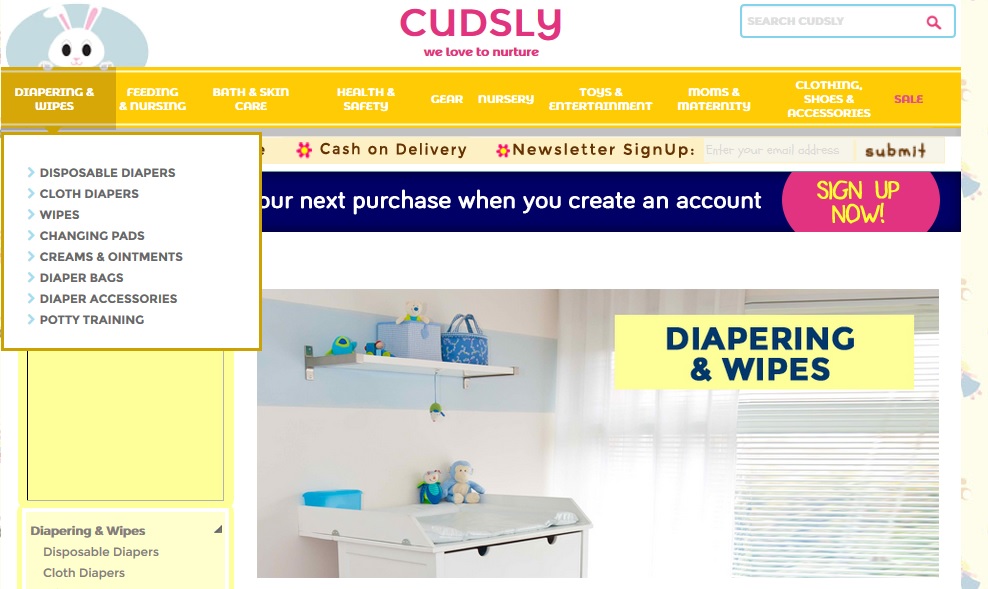 2) Awesome sale items – The sale items are all worth a look. Some of them are  40% off!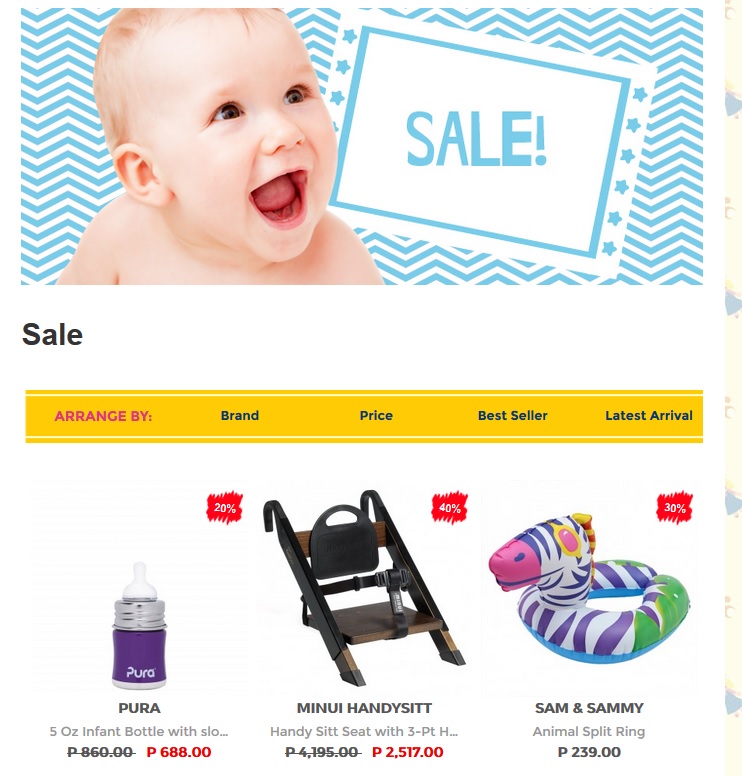 O'Baby Strollers are on sale for only 5,995!