I love books, I love reading but I miss books, I miss reading L I work as an analyst in my day job and I do a lot of reading — manuals, annual reports, contracts, billions of emails. The reading I miss is the fun, stimulating kind where you just have to finish the book in one sitting. I miss the leisurely way I flip through a new book. Time really is a luxury if you're a working mom. The last book I read was Ellen Degeneres' Seriously I'm Kidding which I read on my last business trip to HK.
I have lots of other books (and magazines) on my list that I want to buy but what's keeping me is the fact that I already have so many books and magazines. I still live with my parents and I just don't have the room in my room anymore. Our family bookshelves are already so stuffed with so many other books that our family has acquired over so many years.
I have always toyed with the idea of a reader but I'm not sure if a dedicated reader like the Kindle would be an investment I would want to spend on.
So I tried Buqo, which I learned from our good friends over at Smart Telecom! Buqo is a mobile bookstore, newsstand and reader app, available for both Android and iOS users.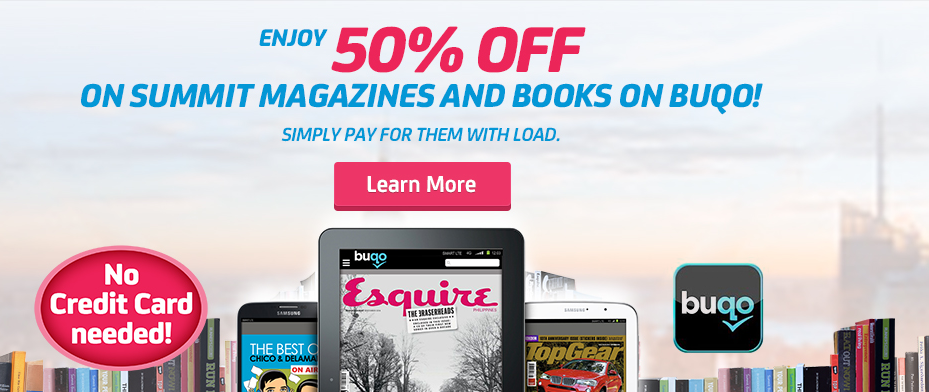 Summit and Buqo is currently offering a great easy promo where you can buy and/or subscribe to your favorite Summit titles just by using your Smart Prepaid load or by charging it to your Smart Postpaid bill. Ang dali diba? I love that you can download what you want to read in an instant and keep a library in your bag which you can bring everywhere! EVERYWHERE! It's kind of embarrassing that I've only recently cleaned out a box of 5-year old magazines at home but I hoard reading materials but they just unfortunately add to the clutter. I keep a lot of books and magazines because I always would like references in the house in case I would have to do an art project or need a recipe for example.
But when I tried out Buqo, I didn't feel so bad that I had to give some of my magazines to the junk shop and my books in permanent storage in our bodega.
I browsed through some of the titles and found these little gems that I will have to download soon:
Pugad Baboy books!!! I did not realize how many there are already (nalula naman daw ako)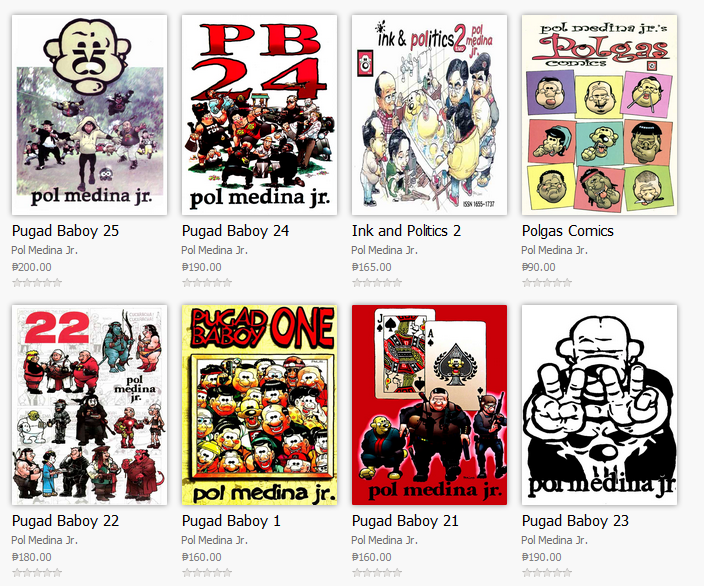 Lourd De Veyra!

Of course magazines are a must in my reading list and Buqo has a wide selection: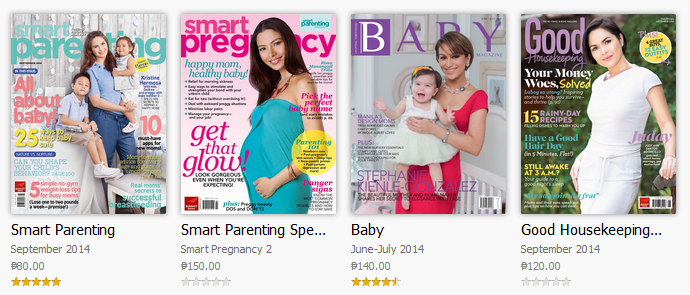 And I am soooo pleasantly surprised that Buqo has lovely children's books from Adarna and Lampara! Yay!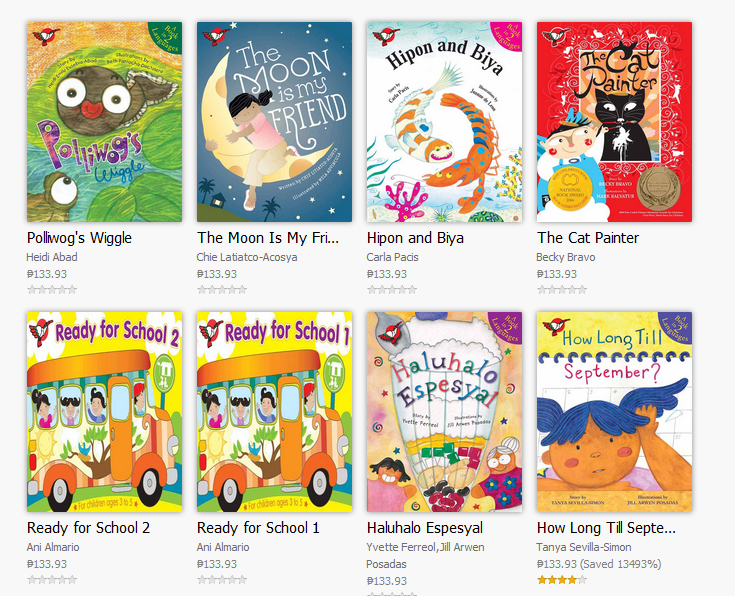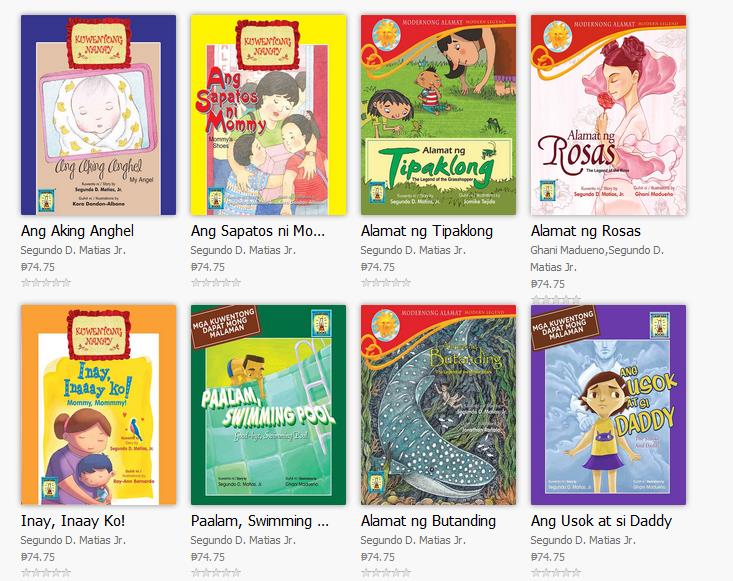 So, if you're a Smart subscriber, you can just download all these books and magazines (some books are free!) using your prepaid load or it can be charged to your Smart postpaid bill. Easy-peasy, credit card free! If you'd like to know more just click on http://smart.com.ph/buqo
*Smart Communications is a sponsor of Manilamommy.com*