When David was still a baby, we tried a lot of different diaper brands to check which ones would give him the best protection, keep his skin soft and free from rashes without compromising our grocery budget. We tried the more expensive brands but it just was not economical, we tried budget brands but the nappies were just too thick and David was uncomfortable. The best brand we tried was Pampers, the cost per use and the protection it gave David was just right for our growing boy. So, with Noah, we didn't try any other brands. We went straight to Pampers.
Noah uses Pampers Active Dry now. He goes through 3 to 4 nappy changes a day. He doesn't need his nappies changed overnight but he gets as soon as he gets up. We thought we would be staying with this until Noah gets potty trained but lo and behold…
Pampers now has Pampers Baby Dry!  It's the newest variant of Pampers Disposable Diapers which was launchedlast week along with the introduction of their newest ambassador and mommy Andi Manzano

Here's Andi testing Pampers Baby Dry by pouring 250 ml of water into the nappy. Halos ubos na and everything was absorbed by Pampers Baby Dry!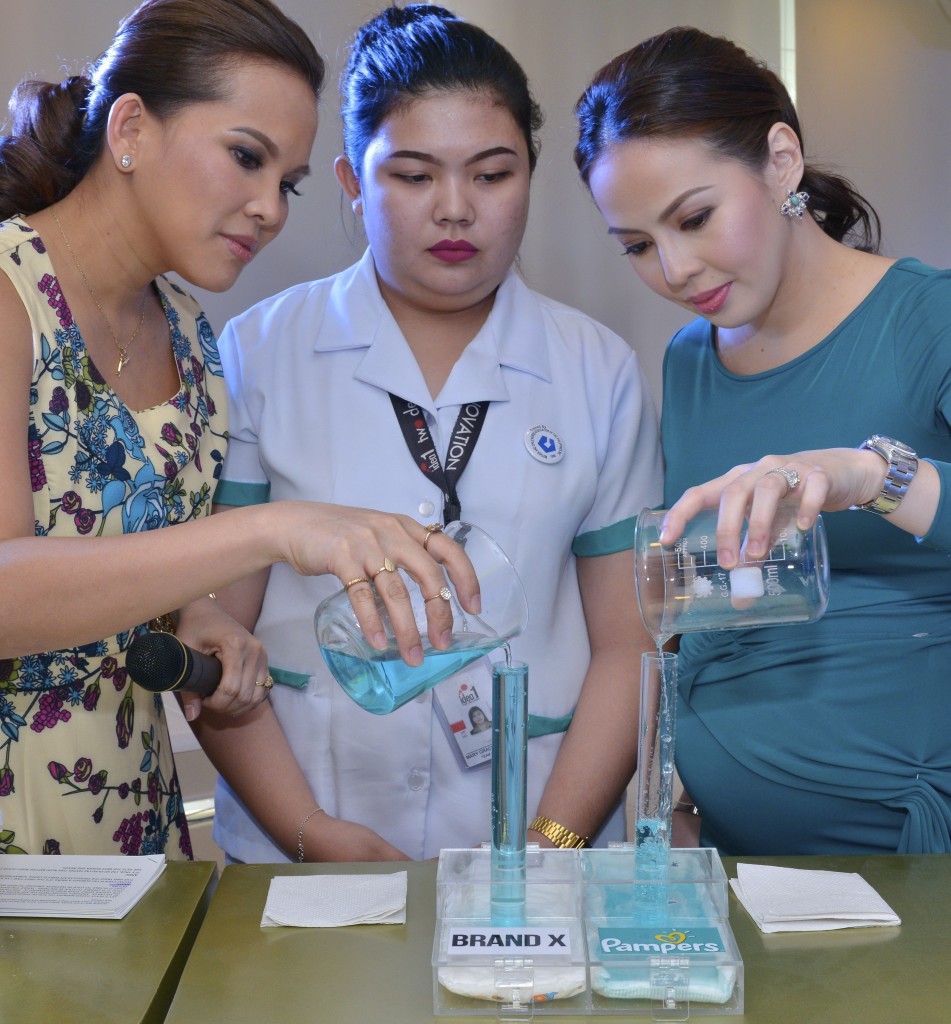 Ha! I did my own test too to see if this holds water (hehe pardon the pun). Pampers gave me a couple of samples of Pampers Baby Dry and a kit to do the test.
And it's REAL! After my home test, Pampers Baby Dry really stayed dry and the teddy bear's bum did not get wet. So imagine that on your baby's bum overnight. It can only mean uninterrupted sleep which makes for a fully rested and happy baby.