When it comes to treats, David loves cookies. Chips Delight is one brand that we've always bought as part of his baon. Chips Delight is also our family merienda staple.
One of the things I love doing is preparing David's baon for the next morning. I always make sure to pack a treat or two in his lunch kit. Sometimes, I sneak in a little love note so he'd know that even if his dada and I are away at work for most of the day, we still think about him and his little brother all the time.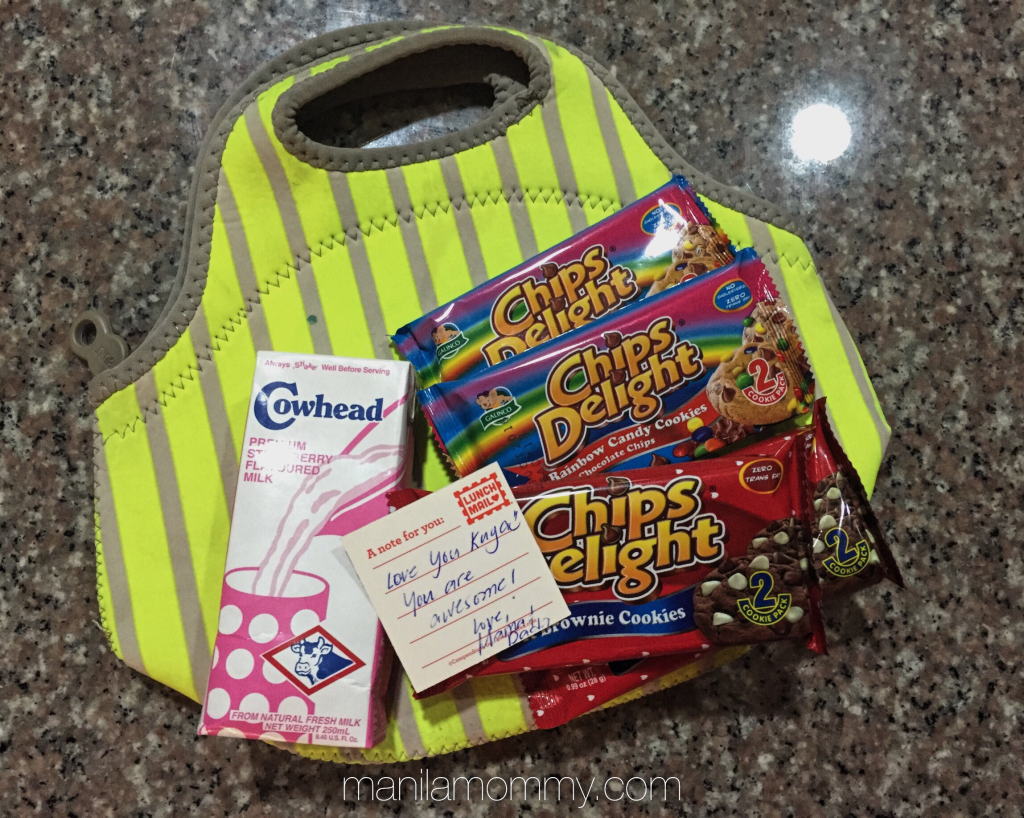 Dan and I love Chips Delight too and we actually have our own stash in the car. Our commute to and from the office is at 3 hours every day so we make sure that we have yummy, happy food in the car always. Chips Delight also has a lot of flavors to choose from but our personal favorites are their coffee flavored cookies: Striped Cappuccino Cookies and Coffee Caramel.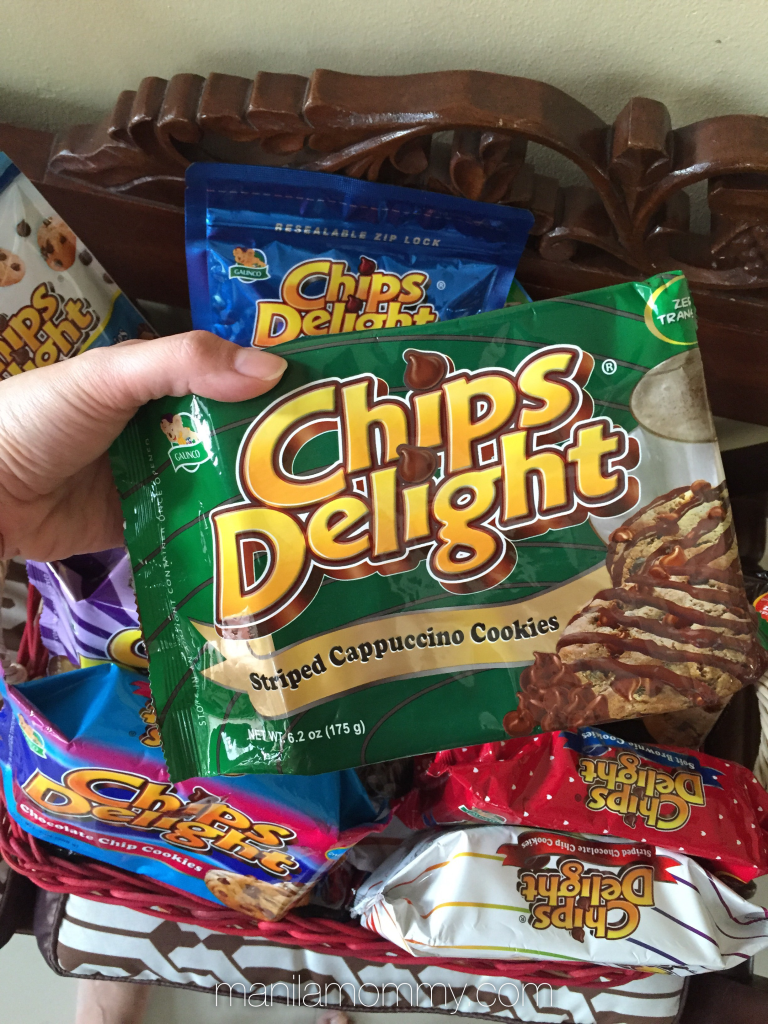 During study time, whenever kuya asks for snacks, I open a pack of Chocolate Chip cookies that we both munch on (emphasis on we because I need snacks to while tutoring our very makulit kuya haha)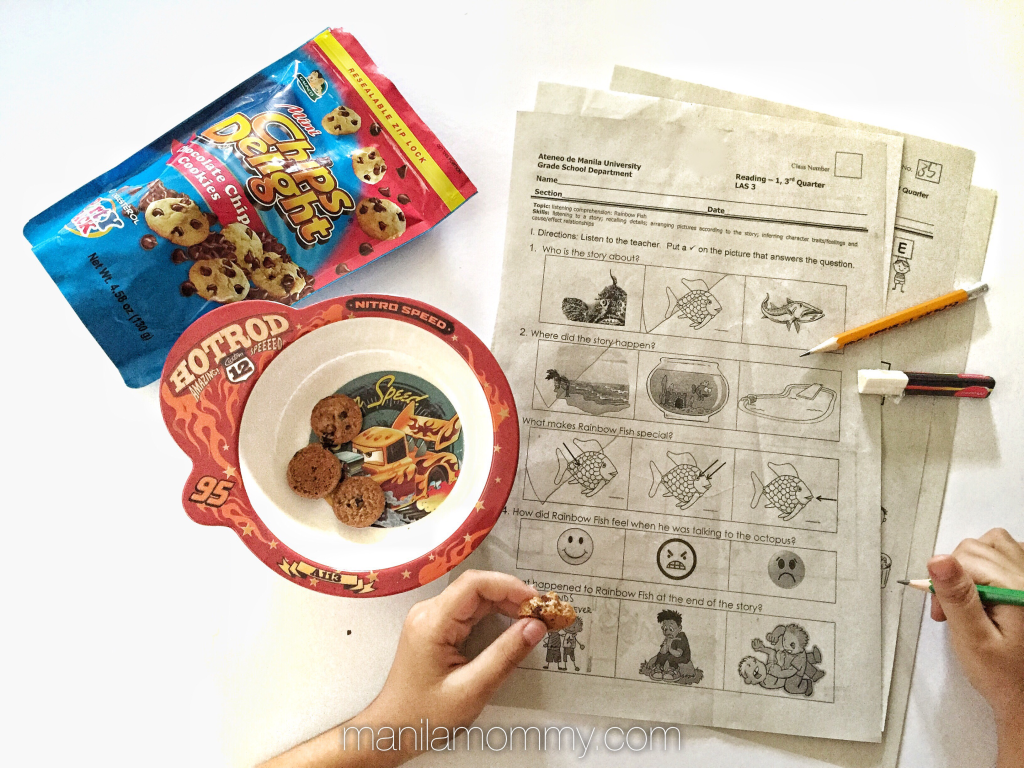 After study time, Kuya will always call our neighbor to come play at our house. So during play time I usually open a pack of Chips Delight for the boys so they'd have something yummy to nibble on while discussing their latest Minecraft conquests. Their current favorite is the Soft Brownie Cookies variant.