Work has been relentless since January 2. I work from 9 am to 2 am. I sleep 5 hours a night, that is if I can sleep at all. I go to bed tired and I wake up tired.
If I'm not working Saturdays, I spend the weekends cleaning up and spending time with Dan and the kids. Two weekends ago, while cleaning up a cabinet that was stuffed with documents, I found file folders of Noah's admission and discharge procedures. There was a time that we were admitted every quarter for pneumonia. Thankfully those episodes have lessened as Noah grew older. As his files grew thinner, I felt gratitude for a little boy who has grown healthier.
I saw David's certificates from pre-school and his art projects. He attended a neighborhood progressive pre-school when he was 2 1/2. He sang the whole Bahay Kubo for the directress and breezed through his teacher evaluations. David has always been very easy with school. I filed his folders away, thankful for our precocious kuya.
I wasn't expecting to see a small brown envelope from the Ayala foundation. I opened it and how I reacted took me by surprise.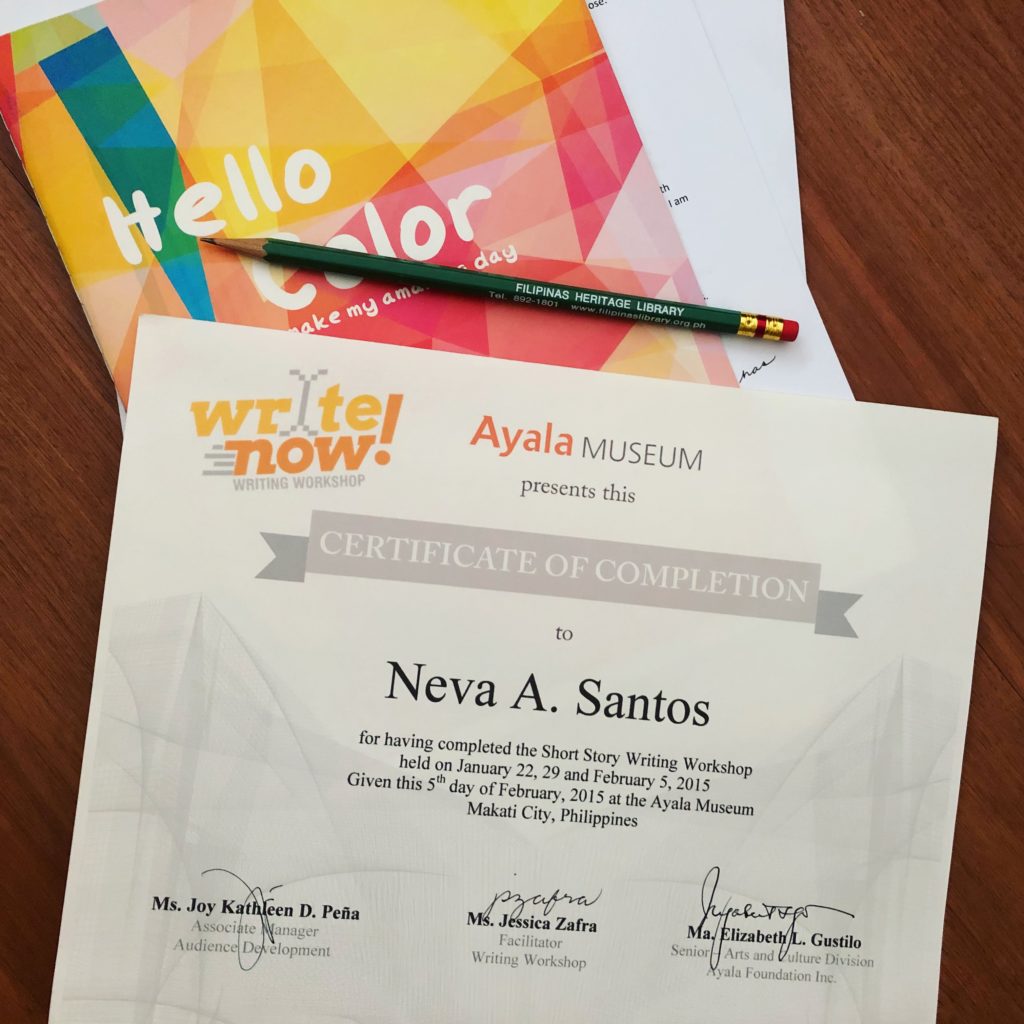 Tears welled up and I just cried. My whole body shook. Dan got concerned.
Three years ago, I enrolled in Jessica Zafra's writing workshop. It was a big leap of faith for me. I have always loved writing and Ms. Zafra is one of my literary idols. To attend her workshop is building on my dream of someday becoming a published writer.
I developed a short story based on David's Star Wars day dreams. Noah was his padawan and they went on adventures together in our living room.
Ms. Zafra encouraged me to develop the story and to find an illustrator too. She even suggested that I submit it to the Palanca Awards.
I have to admit that I got drunk on those comments. I promised myself that I would push on and get this story off the ground.
3 years later, all I have to show is the story with Ms. Zafra's comments and the certificate.
It hurt that I had to shelve this little dream of mine. It hurt that 3 years has passed and the rigors of daily life have buried my little short story.
Maybe, someday I can work on this again.
I wish that someday would come soon.