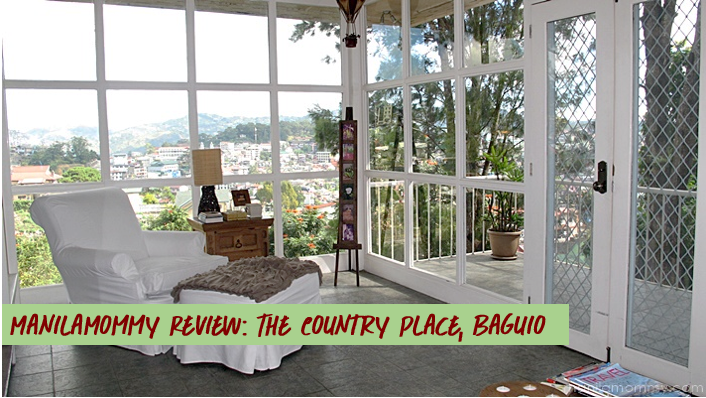 Do you know how when you visit other people's houses or when you stay in hotels that you take mental pictures of certain features you love and you file them away in your head in a little folder named "my dream house". I have a few pegs tucked in that little folder. When we went up to Baguio during the Papal Visit, that folder grew a little bit fatter because of a really wonderful vacation house we rented during the holiday.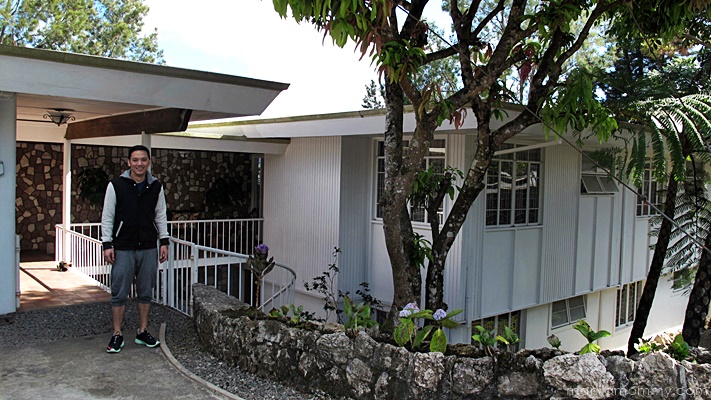 Tucked in Dominical Hill Road behind the Our Lady of Lourdes Grotto, The Country Place is an unassuming white house by the road. This is the front which is what everyone sees on the street.
When you turn a corner, you see this! The whole house has three areas each named Residence 1, 2 and 3. Families and groups can rent the house per area for Php12,500 a night. We rented the top floor, Residence 3. We were a group of 13 adults with two kids and the area still had some room to spare.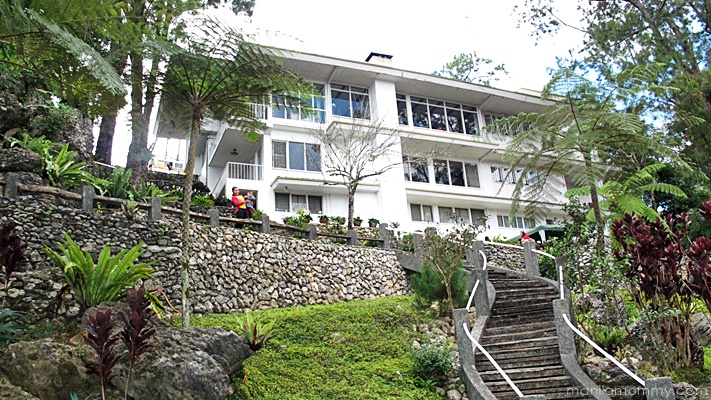 This is the entrance to our floor from the garage, which can fit four cars.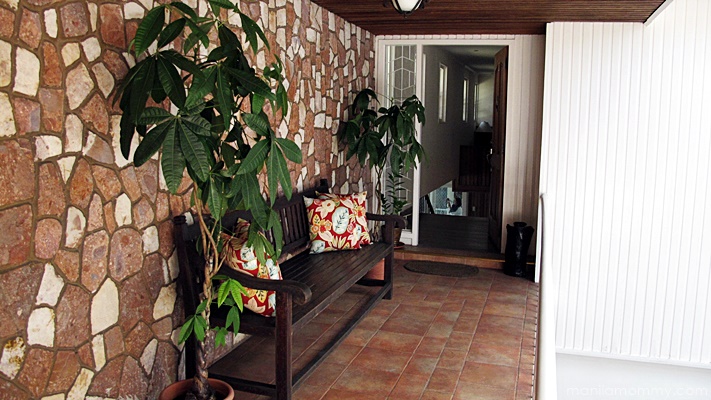 This is the foyer and the hallway leading to the rooms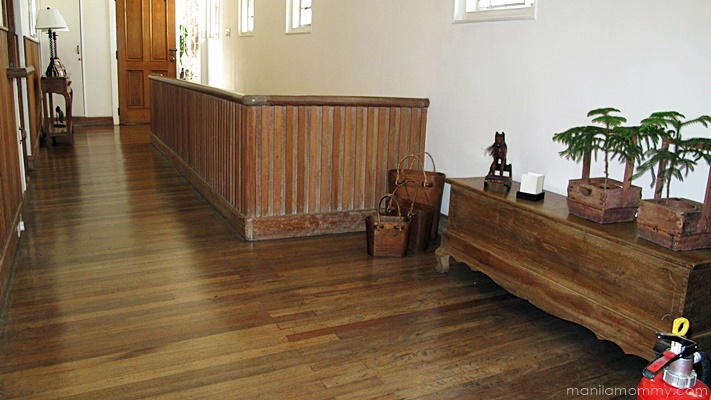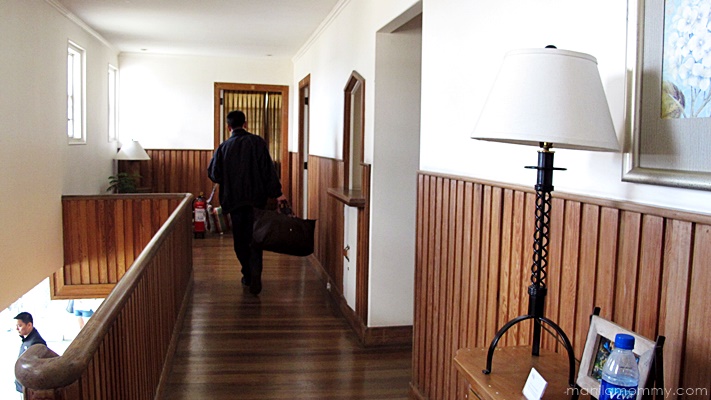 A staircase leads to the common areas: veranda, living area with working fireplace, dining area and kitchen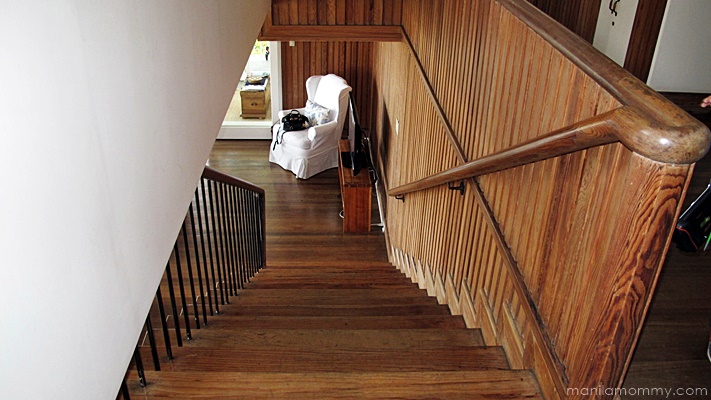 Click here to read more and to see pics of the rooms and common areas