Mom's Day is just a few weeks away. Do you have a wishlist for this day? Ako I want to wake up late, spend the day with the kids and at night I hope I can go on a date with Dan. In between, sana pag may budget, I can go on shopping for a few treats for myself and the family

I attended the Project Mom Favorite Finds, Fair and Exhibit media launch last Saturday and I was really impressed with the line-up of events Glorietta has planned for us moms. I have to credit Project Mom's Amanda Griffin-Jacob and Bianca Araneta-Elizalde for hosting a series of events that are perfect for us moms! These events all revolve around Bianca and Amanda's (naks feeling close haha) book, Project Mom,which is their comprehensive guide to motherhood.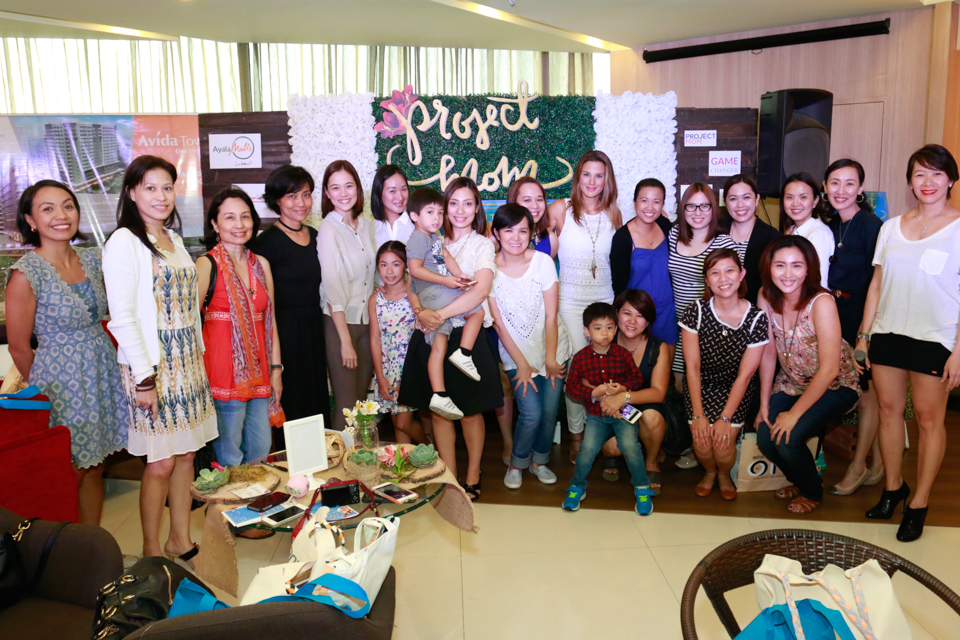 The book also includes a directory of their favorite items and we will all get to see their handpicked finds at the Project Mom Exhibit which will be from April 17-May 10 at the Glorietta 1 mall.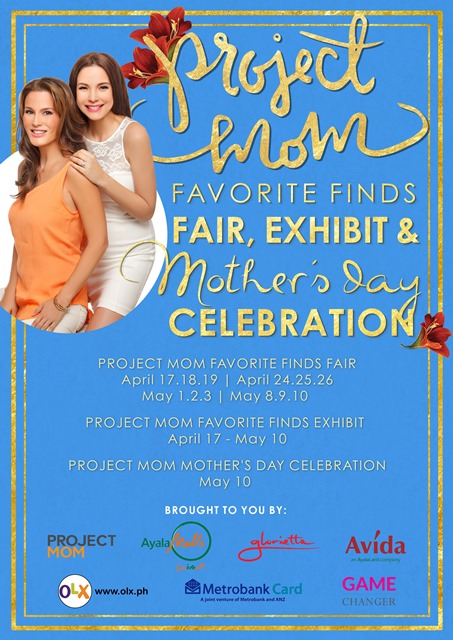 This Friday, the Favorite Finds Fair will also open where us moms can shop for our own treats or build up our own wishlists for mother's day

Some of my favorite brands will be at the fair including Istorya, V&M Naturals, Manuka Health, The Little Harvard School and a lot more. Each weekend will feature different concessionaires, which means more choices for us!!
Also, 100 lucky moms will be part of a huge Mothers Day Event whereby Amanda and Bianca will give out their favorite items along  with Php10,000 worth of goodies and surprises! Parang Oprah's My Favorite Things lang!!
The mechanics are really easy

1)  Take a photo of you and your mom at the photo op area or at the #ProjectMomFair or at the #ProjectMomExhibit, and post it on Instagram, tag and follow @iloveayalamalls @iloveglorietta @_projectmom @gamechangerph @manilamommy and hashtag it with #ProjectMomGlorietta
2) Shop at least Php2,000 worth of goodies from Glorietta merchants or merchants from the Favorite Finds Fair (receipts should be dates between April 11 to May 3).
 I will pick one (1) lucky mom to be part of the Project Mom event on May 10. Winners will be drawn on May 3 and will be contacted via Instagram. Winner should also present accumulated receipts (dated April 11 to May 3) from Glorietta  merchants or merchants from Favorite Finds Fair amounting to Php 2,000. Receipts must be shown together with a valid ID on event day, May 10 at the registration.
So many treats!! Advanced Happy Mother's Day!!
Accepting applicants for our upcoming Favorite Finds Fair! If you have unique and thoughtful products for MOMS, family and homes, you are perfect fit for this fair. Email ProjectMomInGlorietta@gmail.com or call/sms 09175274806 from Mondays thru Fridays, 9am to 6pm. See you soon! Venue Partners: @iloveglorietta @iloveayalamalls | Co-produced by: @olxph @avidalandph @MetrobankCard | Event by: @gamechangerph

Posted by Project MOM Book on Saturday, 11 April 2015