Mike Yost, an American photographer, wrote an article that became viral a few months back. It stuck with me because I realized how much truth there is when he said:
"The Most Photographed Generation Will Have No Pictures in 10 Years!"  You can read the whole post here but in a nutshell it speaks of our obsession to keep recording and posting pics of our kids and our memories all over the internet, our pcs and our phones. But technology is changing at such a fast pace that the DVDs and phones where we keep our memories will all be obsolete and lost and yes gone.
Tsk. Totoo diba? David and Noah's firsts are all stored in a DVD. I have 10,200 pics in my camera roll in my phone and it seems that these memories are no longer safe anymore. My laptop doesn't have a CD drive anymore (I have to use an external DVD reader na) and we all know how fast the iPhone gets old 😛
So, I did what my parents did when I was growing up, I printed photos and ordered an album of "Team Santos Volume 1″ We have tons of albums at our house which has all the pics of me and my family but the album keeping went away when we all had cameras in our phones and when we can all upload these into FB.
And I swore to myself to keep doing these albums so that David and Noah will have these tangible memories with them when they're all growing up. I love looking at our old albums and I realize that this lost art of printing and creating memories on page should be brought back.
Ironically though, technology is making a way for us to create these photobooks easier! Using cloud storage, it is so easy to send pics to a printer and for a courier to deliver your new photo album in a span of few days.
Firstbook.ph is an easy online app to use where you can make your own baby book (the pages really look like the old school baby books we can still buy at National). Once you're done, you can do two things, share book online or download the book to have it printed

I tried Firstbook.ph a few weeks ago so I can have a photo book of Noahs baptism. Firstbook is an easy app to use because it connects to your FB account (where all my pics are anyway).  I entered a few details about Noah.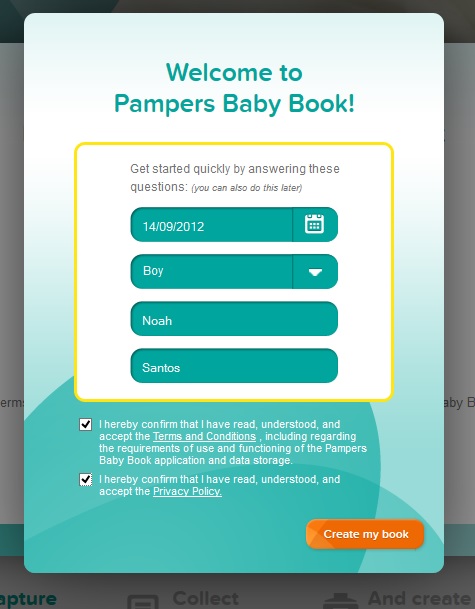 Selected a theme:
 
And in just a few clicks, I was already uploading pics into Noah's baby book: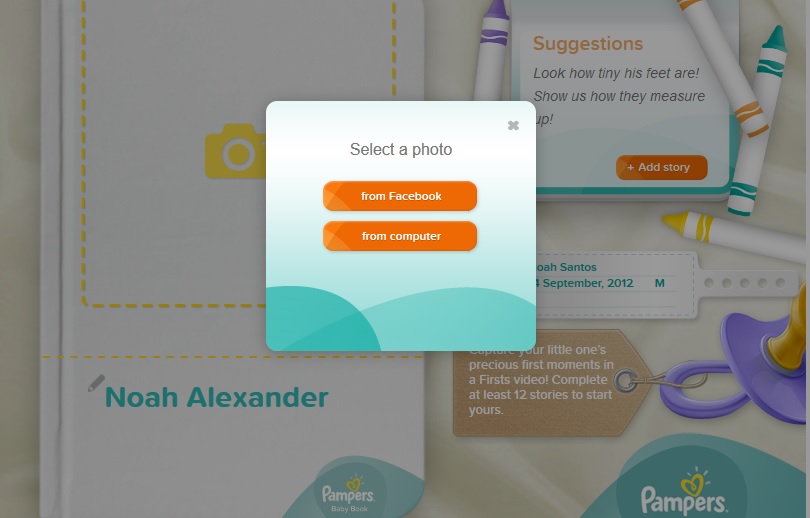 Oh lordy look at Noah! Para syang kewpie doll haha 😀 You can personalize your photobook by adding messages and captions. Each page is also shareable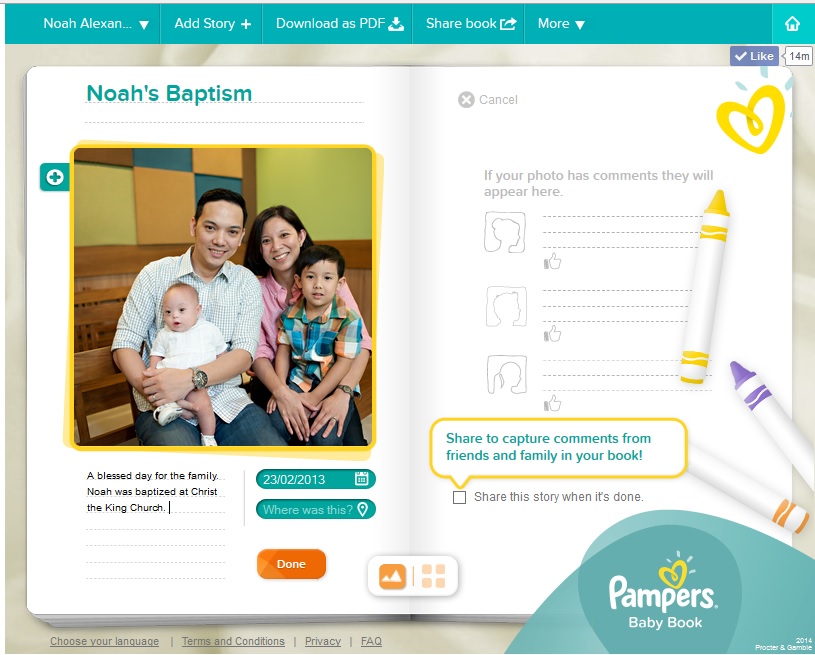 Once done, I saved my file as a PDF so that it's ready for printing.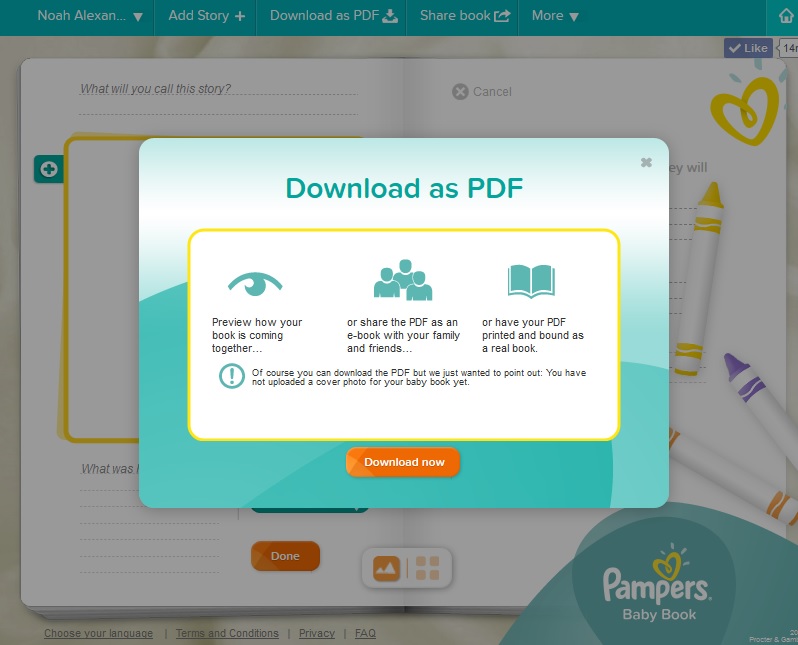 The Firstbook app from Pampers is such an easy way to print out wonderful memories that you have created and shared with your babies and family.  Be it milestones or celebration of little victories, try out the Firstbook app to see how easy it is to create your own baby book! So log in to  http://www.firstbook.ph and get crackin!