Last Monday, during the Chinese New Year Holiday, David and I went with some of the families in his class to check out Jump Yard. I've been reading about this in my Facebook feed and I wanted to try it out so the Monday gimik was perfect.  In a nutshell, Jump Yard is FUN!! However there are some things which could still improve the overall most notably, the queuing system for the waivers and payments.
Jump Yard is touted as "The First and Biggest" Indoor Trampoline Park in the Philippines. It's situated where the old Blue Whale Grill at Fun Ranch was. The trampoline park is 2,000 square meters big!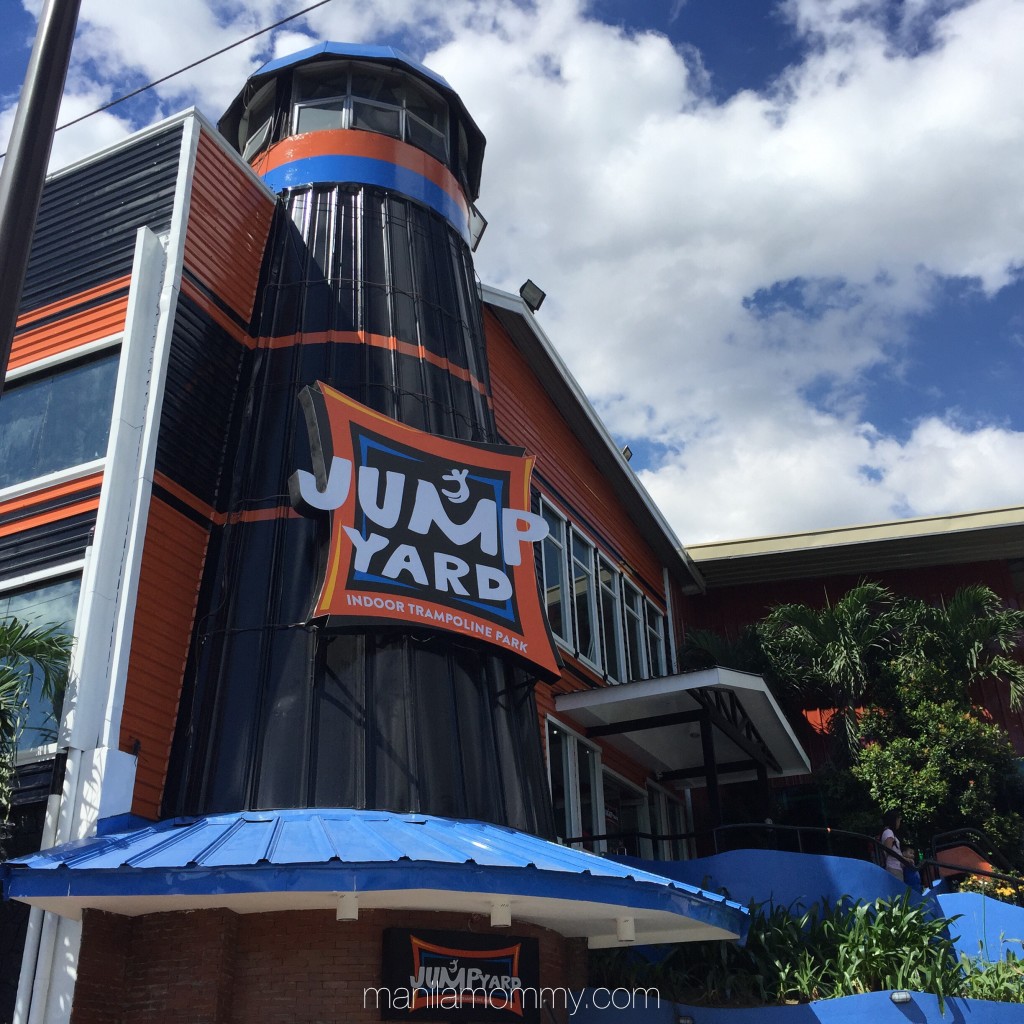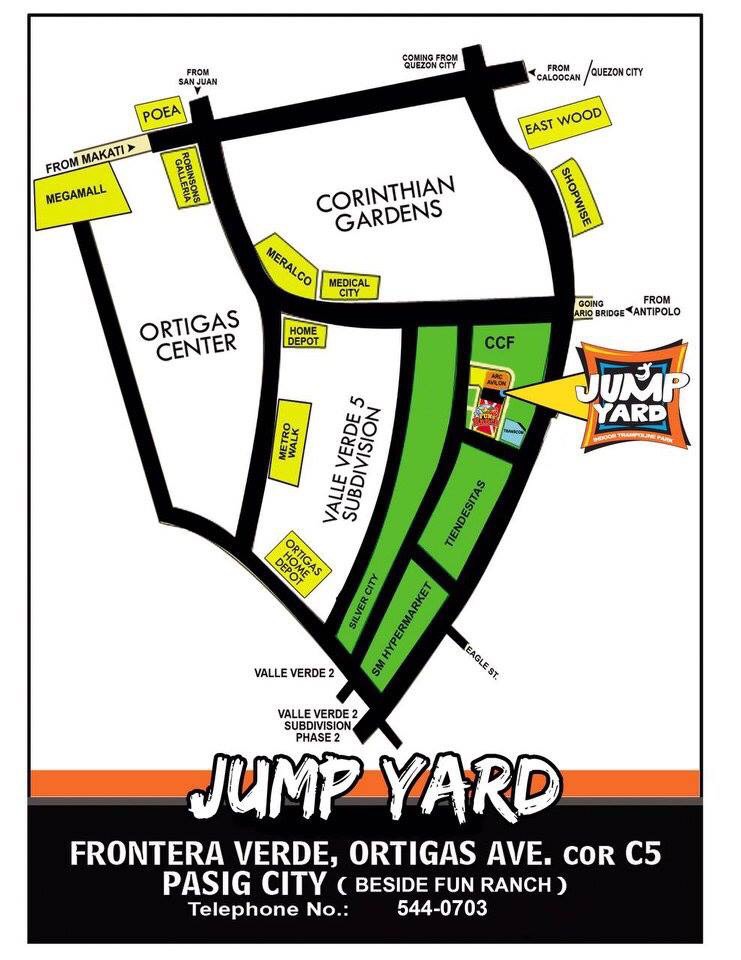 When you go into Jump Yard, you need to go up to the 2nd floor where the registration and cashiers are. You need to sign a waiver (which is already good for one year) , pay the entrance then buy the grip socks (which you can reuse naman). The entrance fee is Php 300, socks are Php100. Guardians can go in for Php100.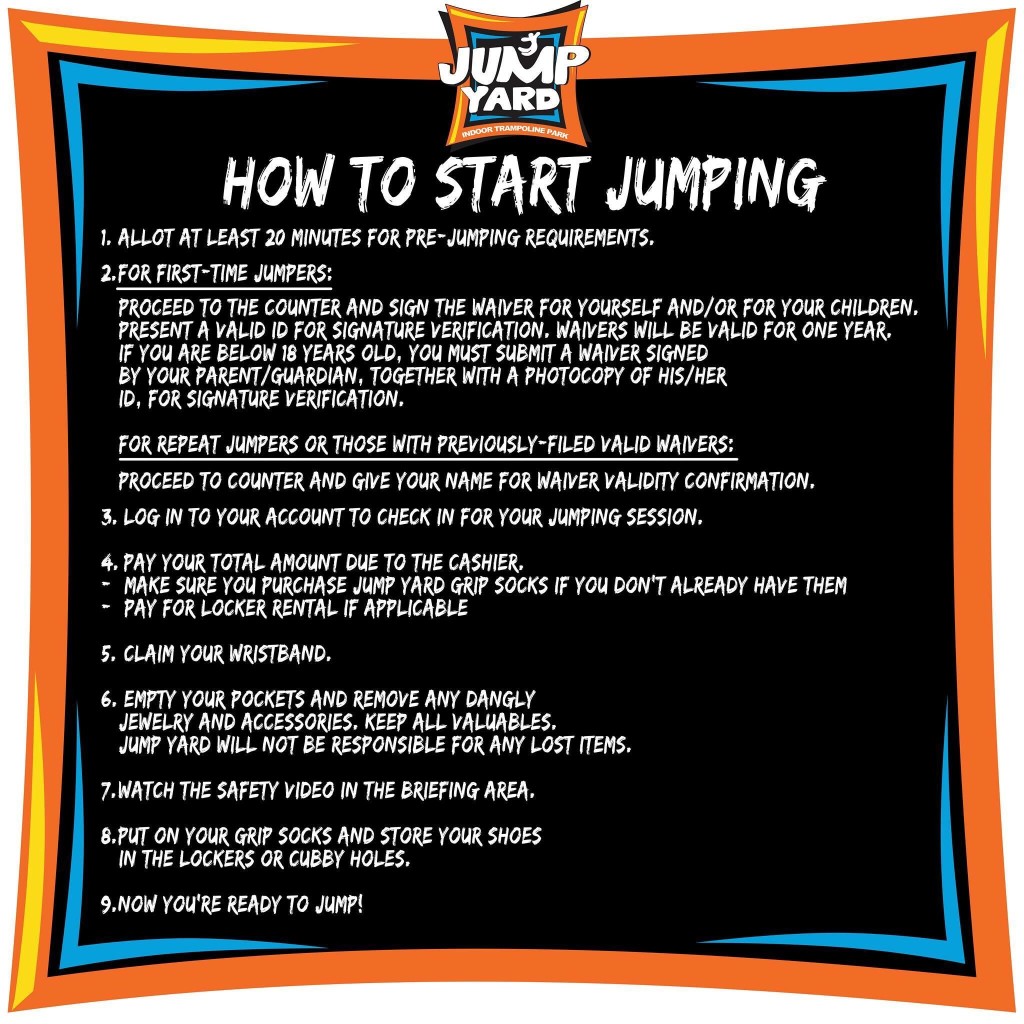 Up to 100 "jumpers" can be accommodated per time slot. Although we came in a bit past 10, the lines were so long that by the time we got to pay the 10:30 slots were all filled up. Here's the schedule of all available time slots you can join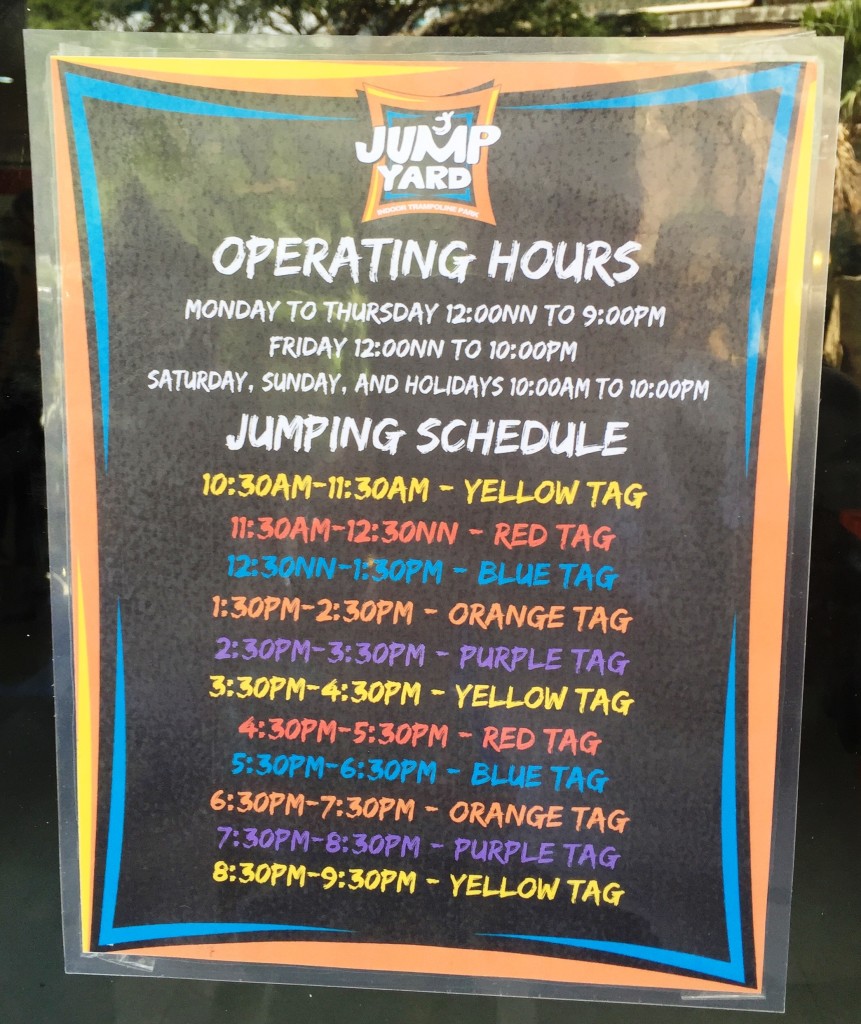 This is the tag we were given. Red for 11:30-12:30

These are the grip socks we bought. They have special rubber markings on the soles at true enough may grip nga talaga hehehe I have to check though if the rubber  will last after one wash but it's nice that this is available because ordinary socks will not work with the trampolines. It will also keep you and the kids safer.