I have a "uniform" of sorts when it comes to my wardrobe which means I have a tendency to buy the same styles and prints over and over again (much to the dismay of Dan…"stripes na naman?!") But the thing is, having a uniform makes dressing up in the morning easy because the clothes I have in my wardrobe match each other already. I love sleeping in so I would rather spend the extra minutes of each weekday morning in bed cuddling with David and Noah than standing in front of my closet, wondering what to wear (even though I still have those " I don't have anything to wear" moments every now and then) A uniform also means that I know which styles look good on me so I feel at ease throughout my work day. My day job is stressful enough, kaya dapat di na makigulo pa ang aking outfit no?! hahaha!
I update my uniform by buying prints or cuts that give a new twist to the basics that I already have. I go to my favorite online stores (chicify.com, zalora (for zalora basics) , j.crew to name a few and actual stores where I know the cut, quality and fabric will fit my budget. A few weeks ago, I found a new favorite store to add to my list.
Florence Fling is at the 2nd Level, Mega A , near Slimmers World and I shopped for a top and two dresses. Tessa Nieto-Villalon, the owner, brains and beauty of the brand invited me to stop by one Saturday to check out her new shop. I was trying to control myself because there were so many more fun clothes but I have to stick to my budget. They are on sale now though and I am eyeing a few skirts and tops na naman aay! If Tessa looks familiar to you, it's because she's a top model and is the face behind a lot of famous campaigns here in the Philippines and in Asia.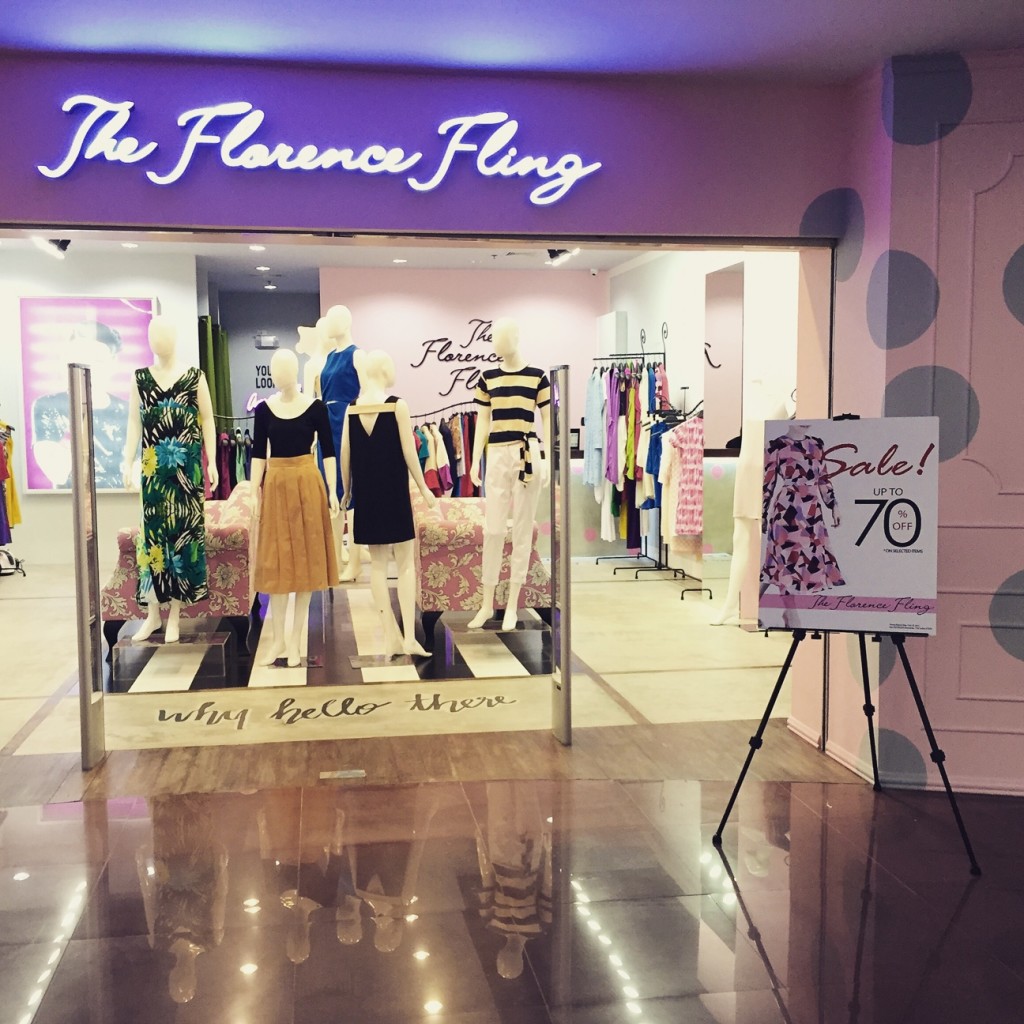 After taking a break from her successful modelling stints, she took up Polimoda Fashion School in Florence, Italy (a-ha!) where she took up fashion merchandising and management. Soon after, Tessa came home and worked with Tyler, and then became a wife and mom. She took a break and soon after she put up Florence Fling! All of Florence Fling's clothes are proudly Pinoy made, which is one wonderful reason (among many) to love and support this brand.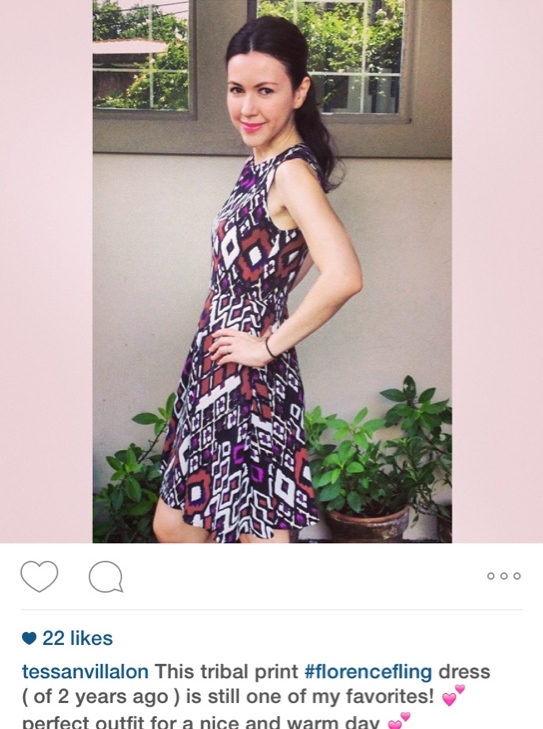 I had a really wonderful time shopping at Florence Fling. I always love shops that do basics right but with a fun twist. The first piece that caught my eye was this striped top. I love stripes and I have them in a lot of colors. I can't get enough of them and I just had to buy this Denisa striped top because it was a great twist to my collection of striped top (Php 1,500)