I am always on the look out for fun things for the kids, for David he's so into Geronimo Stilton now and because I grew up enjoying reading so much I am thrilled that kuya has found his own series to bury his nose in. We buy a book each week when we can and David picks out the titles.
Noah is very much into scribbling these days. His OT now includes tracing and we support it at home by tacking on big pieces of Manila paper everywhere to encourage Noah to scribble and color.  I have not tried painting yet because I have yet to find paints that are safe and non-toxic. That is of course when I went to ExpoMom 2015 in Glorietta and discovered Wee Can Too. The one word that drew me to this tube of paint was "veggie". I looked closer and found out that Wee Can Too's products are all made using fruit and vegetable powders and other plant-based ingredients. They also do not use chemicals and preservatives. I figured that since the ingredients are all natural there is no risk of poisoning when our malikot kids accidentally ingest the paint.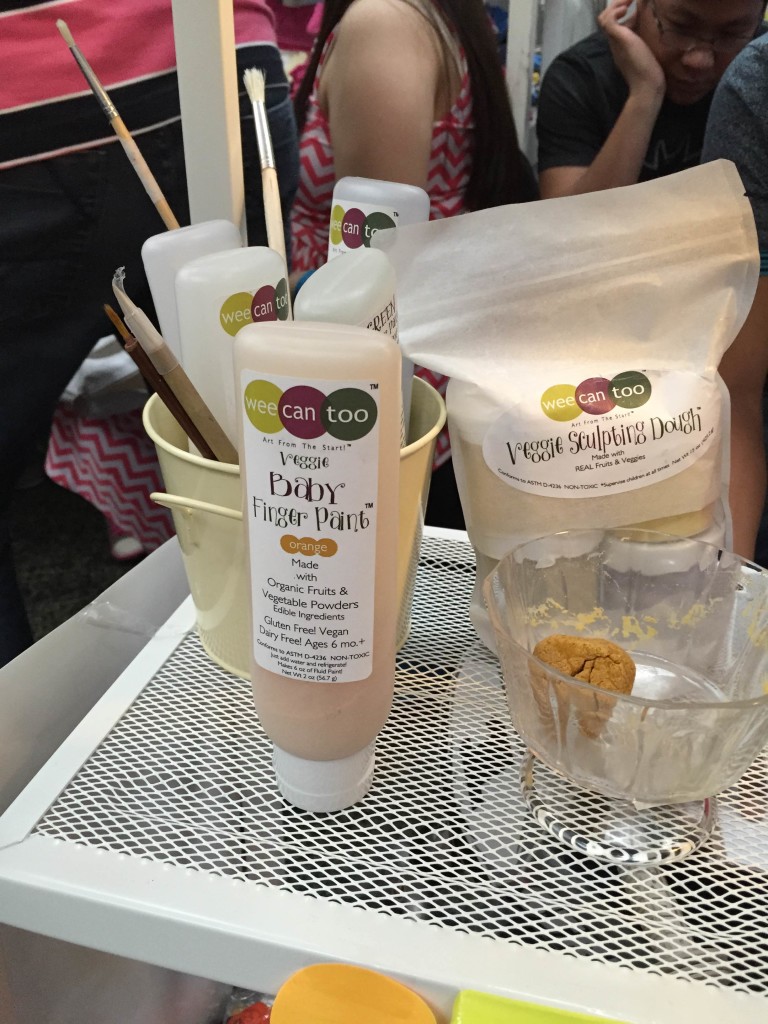 And because of that guarantee, I bought one bottle to try with Noah.
I asked Ate Ann to paint with Noah while I was at the office. I bought a huge piece of Manila paper and a couple of brushes so Noah can also practice his grasp and pen holding. I asked Ann to take pics and it was clear that our little dude had a blast! When I got home, Ate Ann told me that Noah loved the painting activity but they left the bottle of paint outside in the heat. This unfortunately made the paint expand, overflow and spill over!  They threw away the left over paint because they figured they couldn't use it (I have a feeling na pwede pa talaga pero yaya was just making sure).