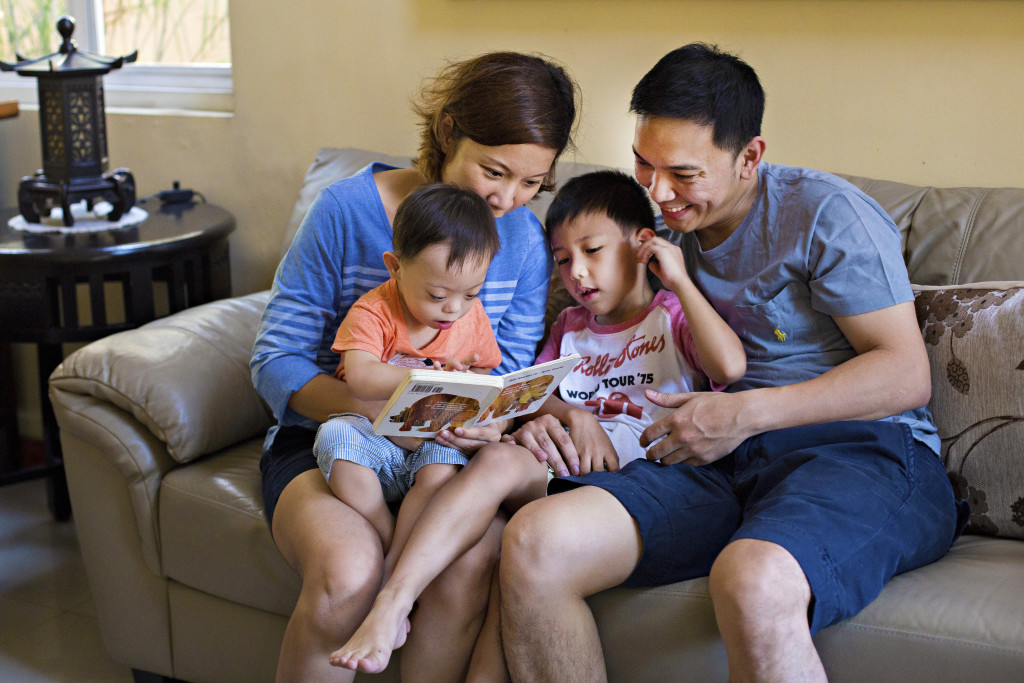 Hello there! I'm Neva.   Manilamommy.com was born out of my love to share my aha! moments, my missteps and musings on my journey as a wife and a mommy. I love doing reviews and sharing my fun finds either here at the blog or over at my social media accounts. I also love trying out super easy recipes that are definitely yummy!
My hubby and I were friends first and he used to call me Neboy. Our first date was in Megamall where we watched a movie for 50 pesos (I'm high maintenance like dut).
We got married in February 2008 after dating for 8 years. David was born in November of the same year. Noah was born 4 years later on September. We used to be officemates but Dan has moved on to another company.
This blog is for Dan, David and Noah but most especially for Noah. I want the blog to be a vehicle in raising awareness on Down syndrome. My space may be small but it is a voice for my son.
Dan and I also have a passion project. We produce diaper bags, diaper clutches, wet bags and other baby accessories for our online store ManilaBaby Shop.  We road test the items, buy the fabrics and design them.  Aside from our day jobs and the kids, this side project of ours keeps us on our toes too.
Thank you so much for dropping by. If you want to ask anything or leave a comment on any of the posts, go ahead and do so! I'm always up for chika!
I may be reached via the following channels: email: manilamommy [at] gmail [dot] com | twitter | instagram | facebook
If you want to check out where else you can find me, you can find the list here.
If you are a brand or agency and you want to know more about my advertising policies please click here
See you around!