Tomorrow I will be at the Early Intervention Seminar of DSAPI. The EIS was a milestone for our family as we started our new normal. Hard to believe that it's been a year. I wrote about the experience here.

Hey there,
How are you? How are you holding up? I am where you were a year ago. I was just as lost and I was struggling to find my bearings. I felt so scared as I faced an uncertain future with my family. In those days while waiting for the karyotype results to come out, I knew then that my boy, from his eyes had Down syndrome.
I was crying day and night and I prayed constantly for strength. I bought books and memoirs  and researched online. I was looking for meaning and inspiration everywhere until I realized that my source of strength all along was napping peacefully inside his crib. I was too busy about my own worries that I almost robbed myself of the joy a new baby brings.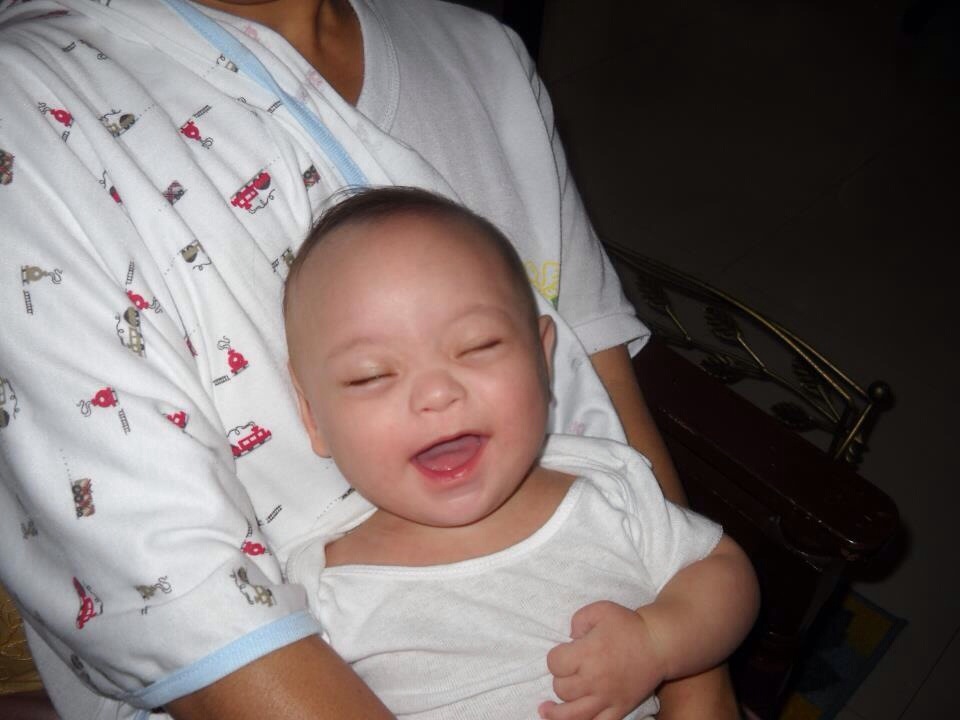 I saw Noah beyond his diagnosis. And it was then that I gained clarity. I finally saw my baby for who he is. Yes he had Down syndrome but that was just one part of him. He is our youngest child, he made me a mom again and I thank him for that privilege.
My husband and I joined the Down Syndrome Association of the Philippines  and attended the EIS. I saw the families who have kept the association alive since the 1990s. I saw the older kids.  On Nov 11, 2012, I shared our story to our new community. I poured my heart out and cried all day but at the end of that day, I was cleansed. I exhausted my grief and  I found ourselves members of a new community who welcomed us with open arms and warm smiles. They congratulated us on our new baby. Most importantly I saw that our journey was not ours alone.
So to you who's reading this now, if you are grieving, grieve fully. Don't deny yourself the process of crying out, questioning and feeling the anger. You need to exhaust these feelings because once you're over it, what will be left are joy, kindness and overwhelming love. All your baby needs now is love. Love him fully. Love him more. The love you feel will be stronger than the pain you have gone through. The love you give will be returned a hundredfold by your precious little bundle of joy.
There will be better days I assure you even though your new normal will not be without its challenges. I hope I can tell you what the future will be for our children but I can't. Just as I can't plot my oldest son's future, it's the same with Noah. So try take things one day at a time.
Don't forget to breathe. Don't forget you. Take care of yourself. If you feel a new cycle of grief washing over you, feel it, allow it to go through you but most importantly encourage yourself to get past it. And don't worry, it will pass.
Just remember that you are not alone. We are in this journey together. Also, know that you and your family are loved. And things will be ok. There is life after the diagnosis.
And by the way, CONGRATULATIONS!!
Sincerely,
Team Noah