Happy Happy Easter!!! Where did you spend your Holy Week? I finally was able to spend the Holy Week break with the family. In my old job, where I stayed for 11 years, I never had a Holy Week nor summer break. I would always have to catch up with my family during Bisita Iglesia and would sometimes just join them for dinner because I'd still be at work until 7pm 🙁
Luckily, I was able to move to a new team, a new job and yes a new way of living so to speak haha. I finally got Holy Week back. And this year, we all hied off to Tagaytay with Dan's family for some much needed rest and bonding time. David was THRILLED that he could send 3 days with his cousins. Noah was a busy bee buzzing around the house we stayed in and I was so happy that our little "bisor" was breathing fresh mountain air for a change haha!
Dan's sister, Jill arranged for us to have lunch at Balay Indang on Good Friday. I have never been to Balay Indang although I have heard of it from friends. I was not expecting anything but boy was I in for a treat!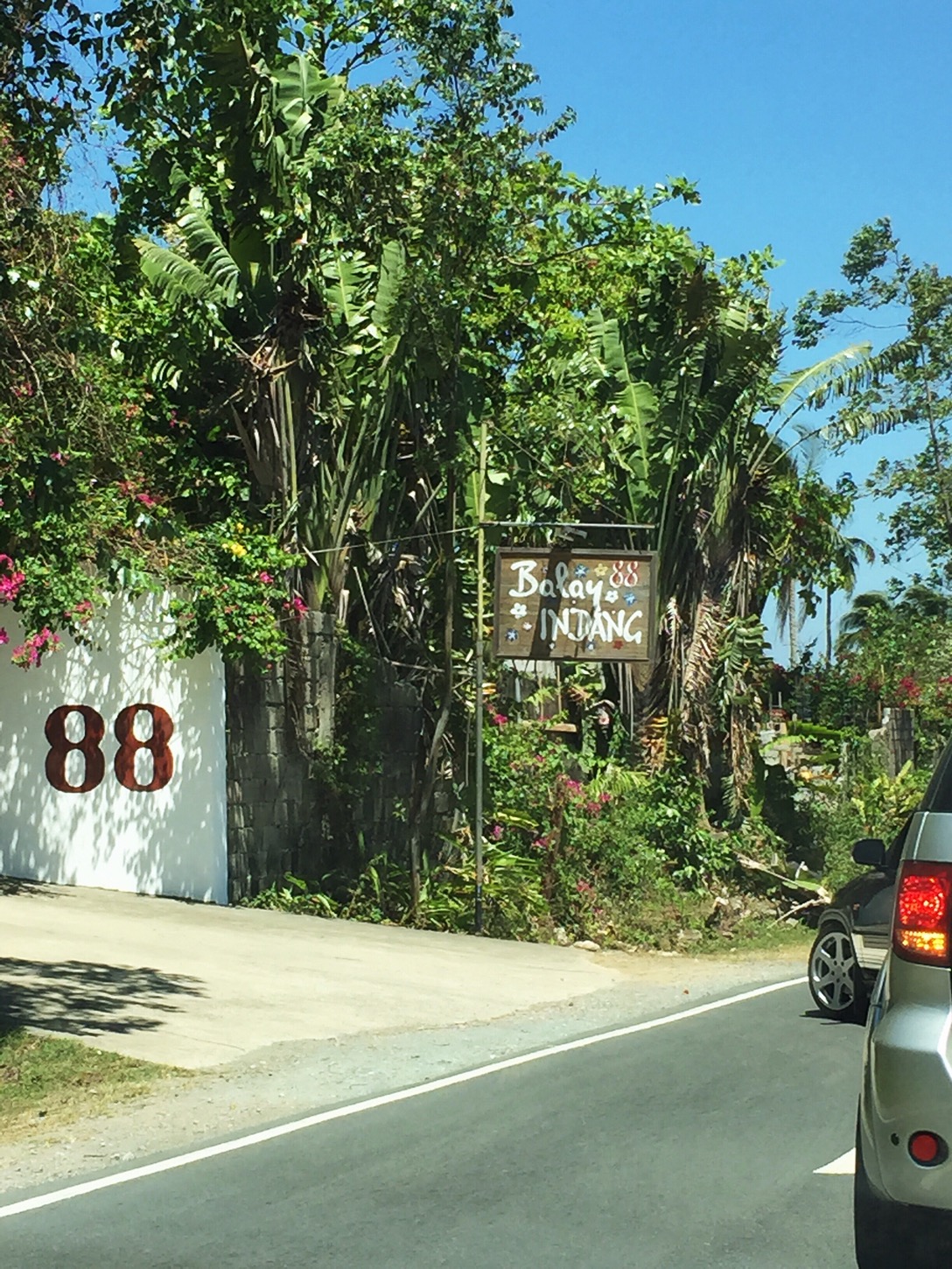 Balay Indang is a huge property but it still manages to feel cozy and quaint. It is full of unique and cozy corners that lends the place a very homey kind of charm.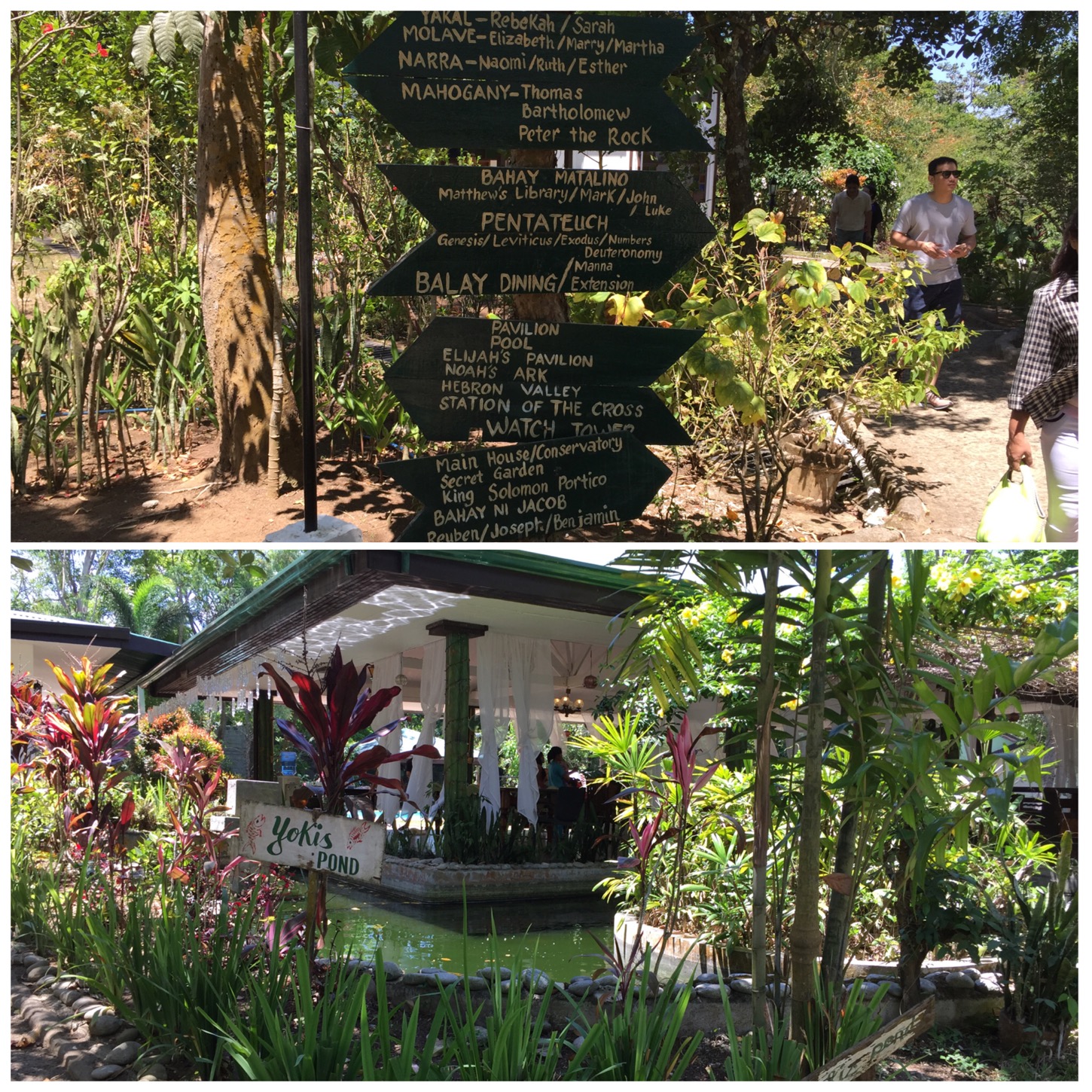 The main house is where the dining area is located. There are a lot of couches and chairs where you can hang out and wait until the lunch service is ready.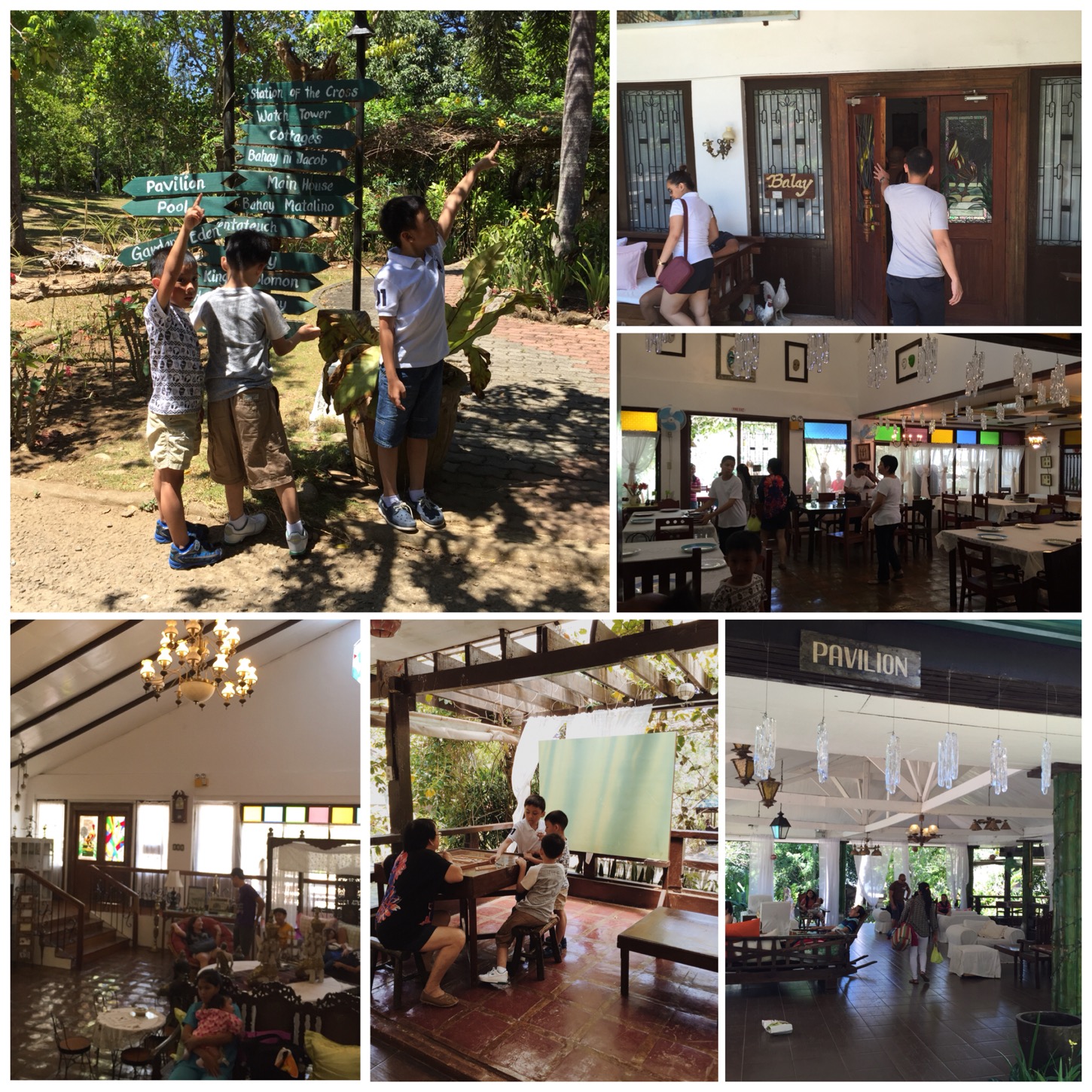 We arrived for our lunch early though so we had plenty of time to tour the place. There were villas for rent and I made a mental note to consider this for me and Dan when we go on a holiday by ourselves soon (ang tanong lang is WHEN haha) Balay Indang's acreage is massive and there are areas still being built and renovated. I actually messaged a friend while I was there because he's planning a wedding and I felt Balay Indang is just so perfect for the wedding he wants to have.
Going around the area, there were very quaint reminders such as this one 🙂  #blessed na kung #blessed hehe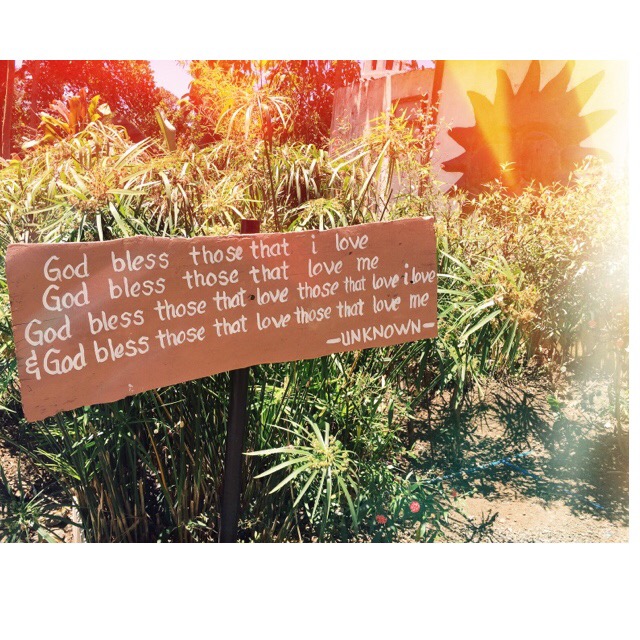 The kids stayed in the pavilion while Dan and I and the other "tanders" roamed the property. Balay Indang also has a pool which is right beside the pavilion.
We came back to the main house at around 11:40 and the lunch crowd has started trickling in. It's really best to reserve a table especially if you have a big group. There were 15 of us and since we had kids we requested a table in the house so it would be cooler.
The main house had a lot of interesting features. My favorite though were these colorful ceiling panels and walls that were covered with wrapping paper!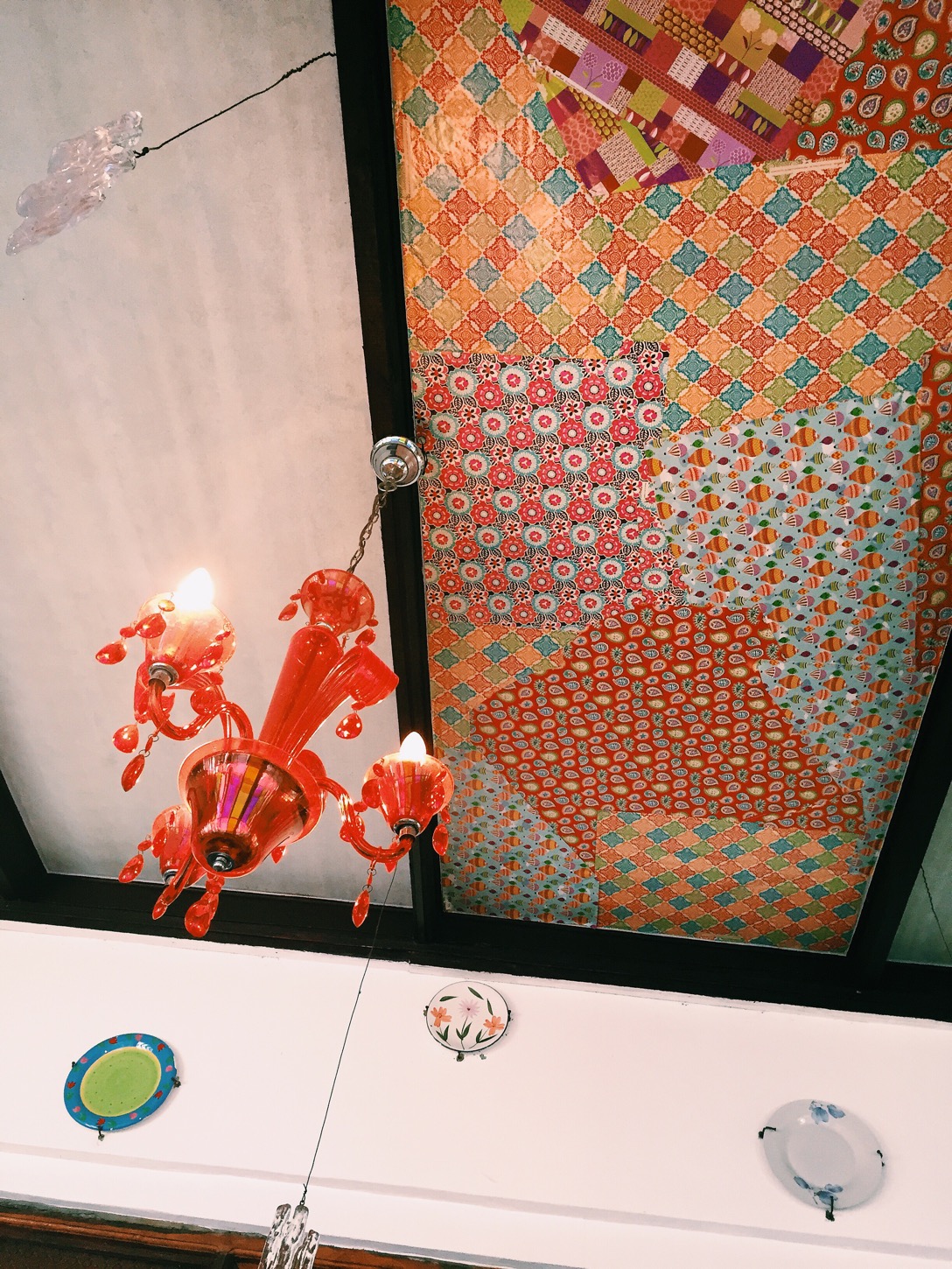 Mismatched chairs, mismatched plates, well-worn furniture and decor dotted the main house. The outside dining area is under a canopy of vines, wind chimes and colorful hanging glasses. It's shabby country chic done just right.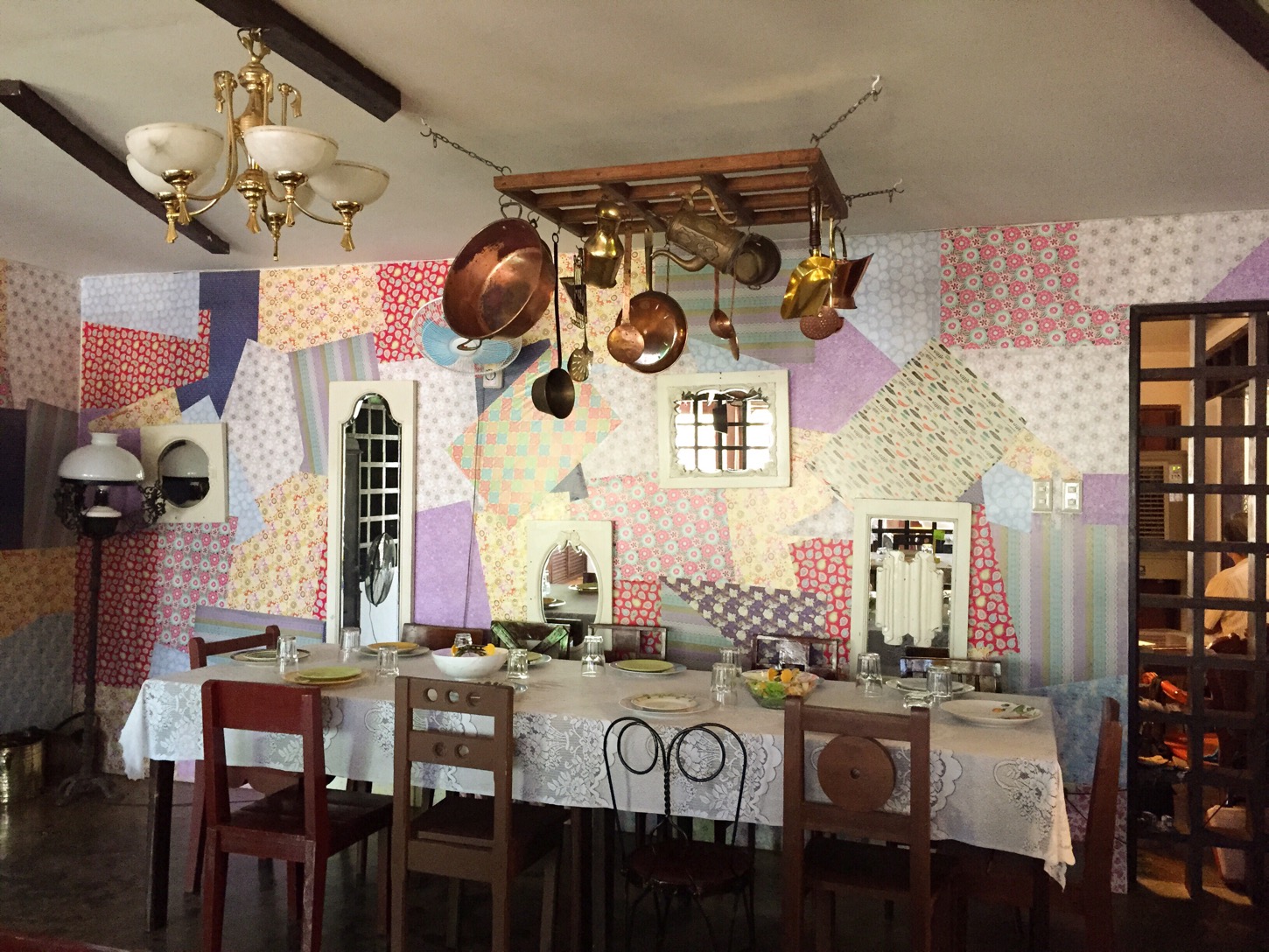 Meals at Balay Indang are buffet style but all the dishes are served on your table. You can ask for refills from the very efficient, helpful and friendly staff.  When lunch service starts though, the staff is a bit rushed and you can feel the frenetic energy as they move in and out of the kitchen with huge bowls and plates of yummy food being served in their right order.  I was really excited about lunch.
And it did not disappoint!
We were first served with a refreshing pitcher of Dalandan Juice. Iced tea is also available but the Dalandan Juice is super refreshing.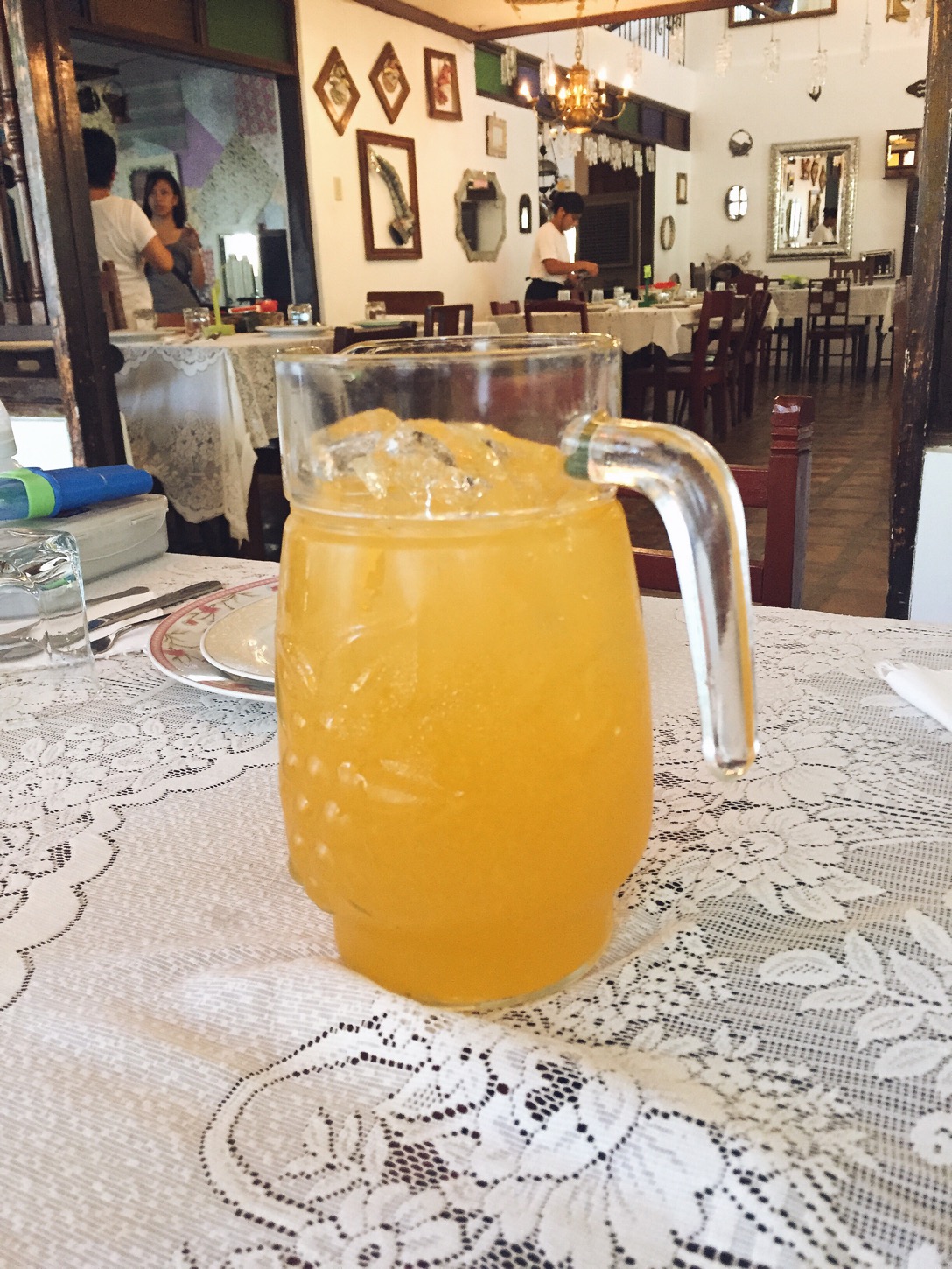 We were served with a garden salad with a warm strawberry vinaigrette. Dan found the dressing a bit sweet while I enjoyed the sweet sour dressing over really fresh and crisp salad greens. It was a good start to the meal!
Then the food just came one by one by one….
This seafood omelette was delicious. It was light, tasty and fluffy. It's impossible to eat only one slice.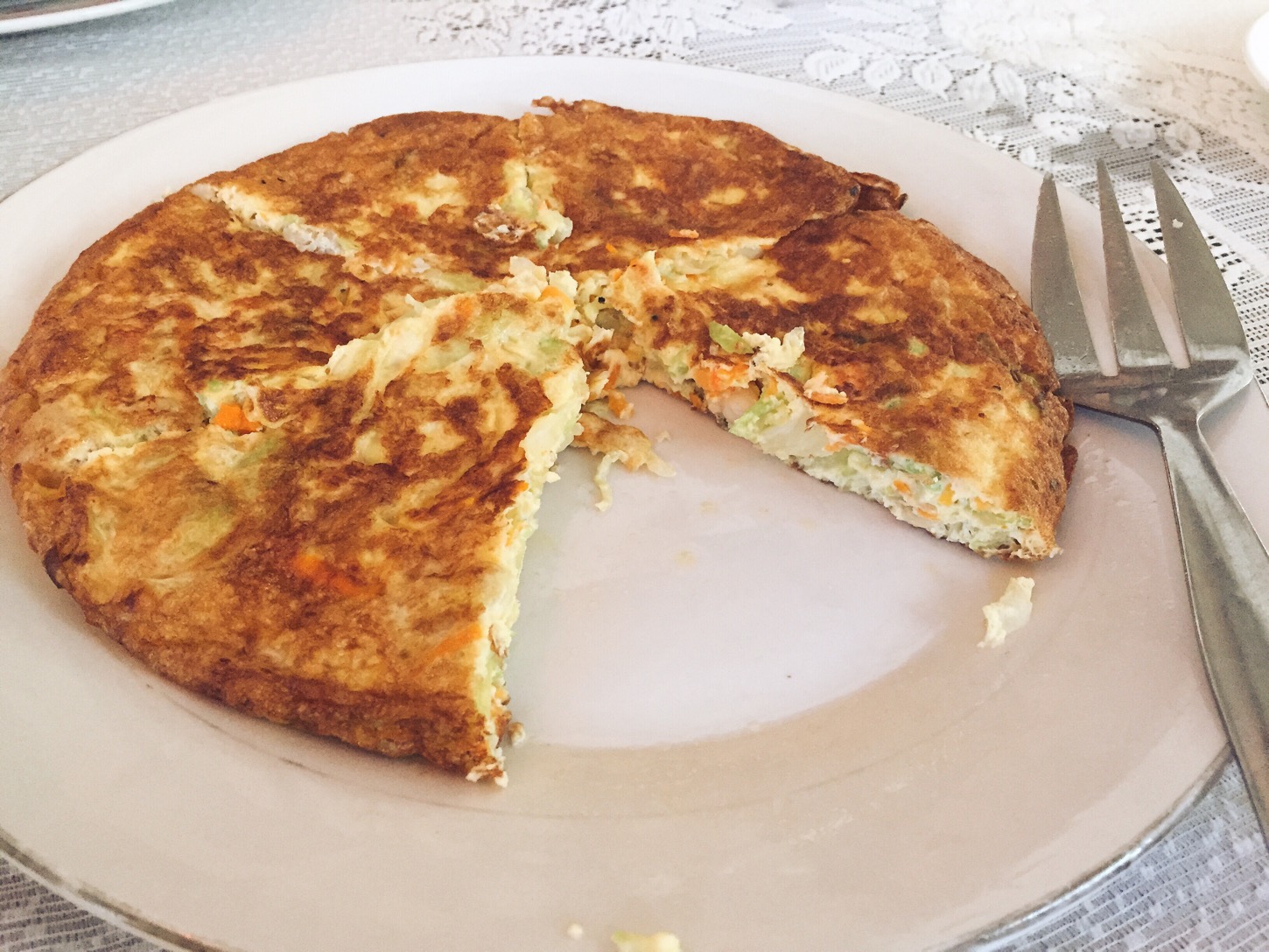 This liempo is actually pork satay. The pork strips were marinated with flavorful curry spices and was grilled with a slight char. It was served hot so the pork was still soft and tender.  The dish came with a ginger dipping sauce on the side.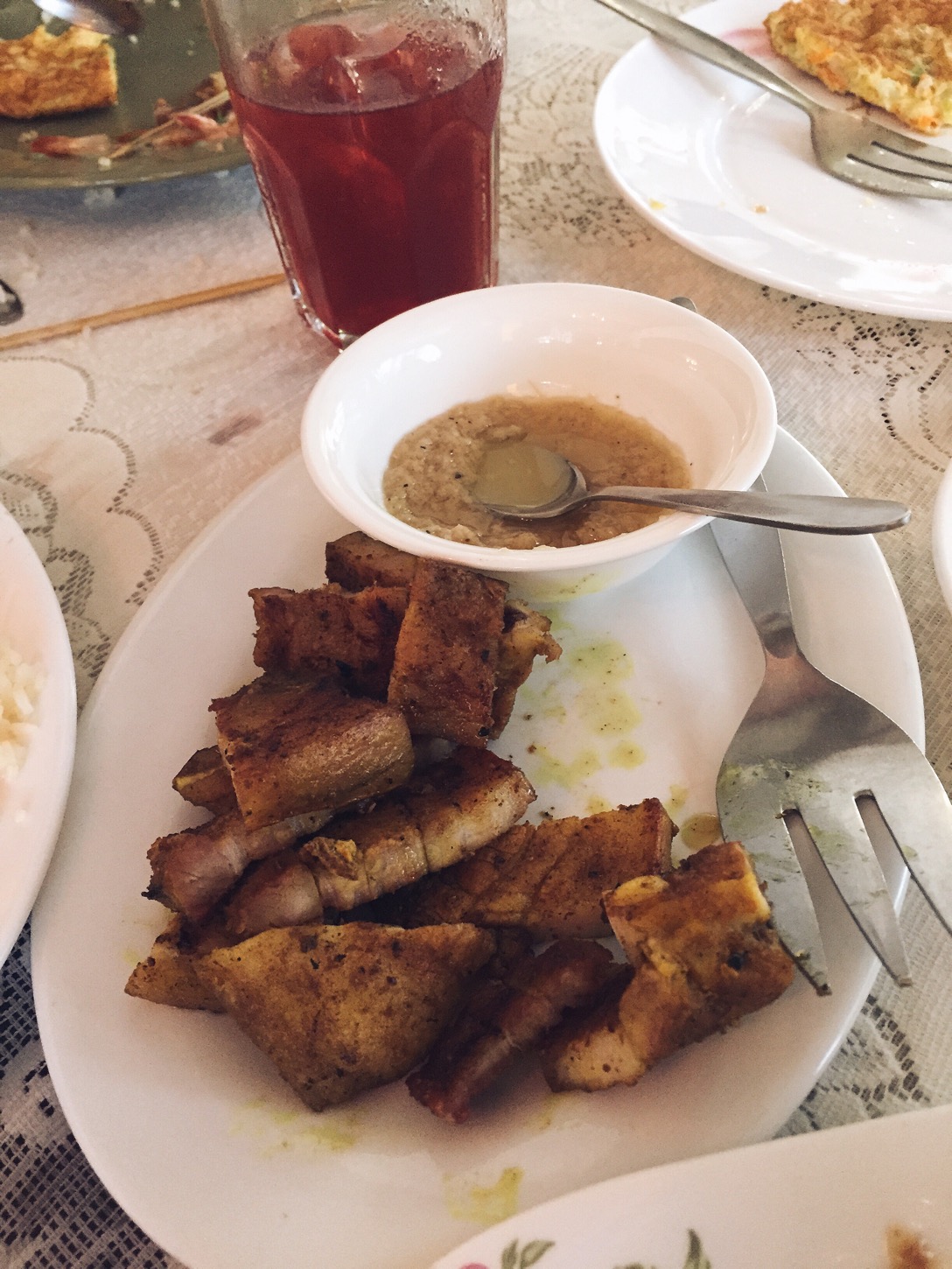 Aaah!! The Tinapa pasta was THE BOMB!! It's a seemingly simple pasta dish that's packed full of salty goodness. Tinapa, red eggs, tomatoes, parmesan cheese all wound together by spaghetti noodles made me eat this dish non-stop. I think I actually finished one serving.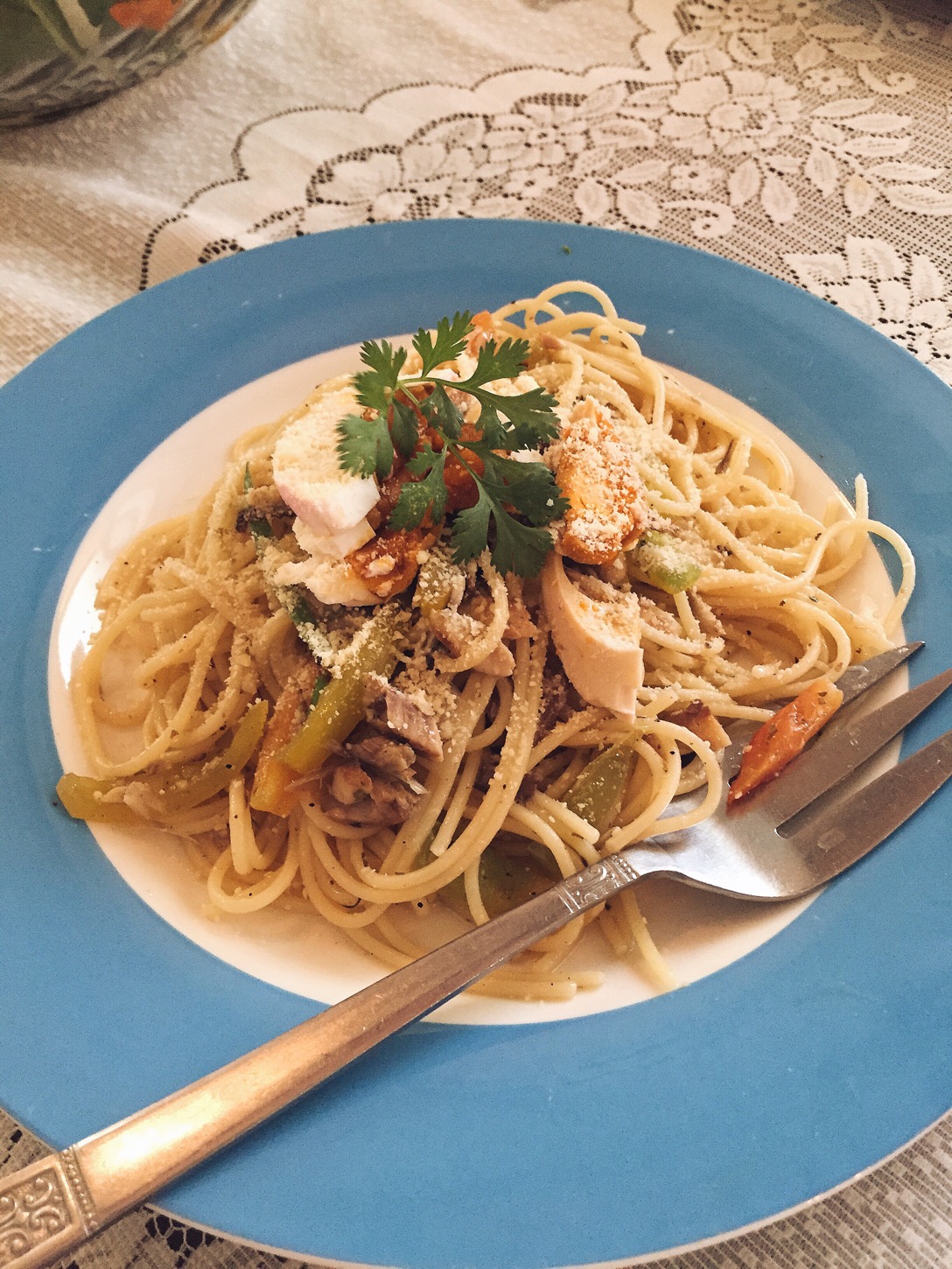 Next dish that was served was the roasted chicken with stuffing. The kids loved this because it's yummy roasted chicken with gravy. A great thing about Balay Indang is that there is something for everyone on the menu. We didn't have to order anything else for the kids. Also you can also ask in advance what the menu would be so you can come prepared for picky eaters. We actually brought baon for Noah but lo and behold he ate the seafood omelette!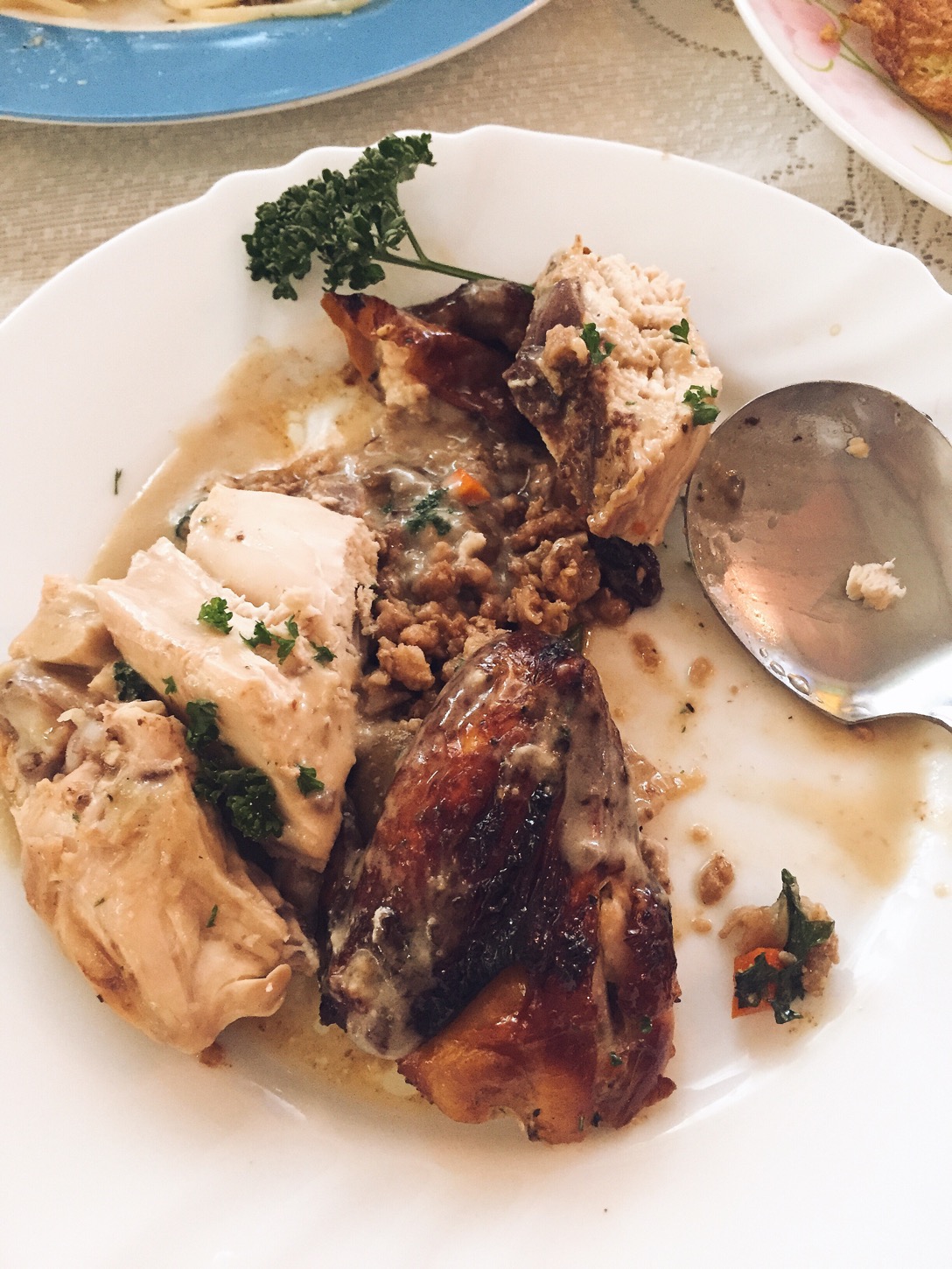 The most unforgettable dish in the lunch we had was the tuna in wasabi mayo. Oh god. Dan and I wolfed down this plate.  It is addicting and the hot wasabi was just so delicious. I want to replicate this dish at home or we can just go back to Balay Indang…ano ba mas madali?? haha!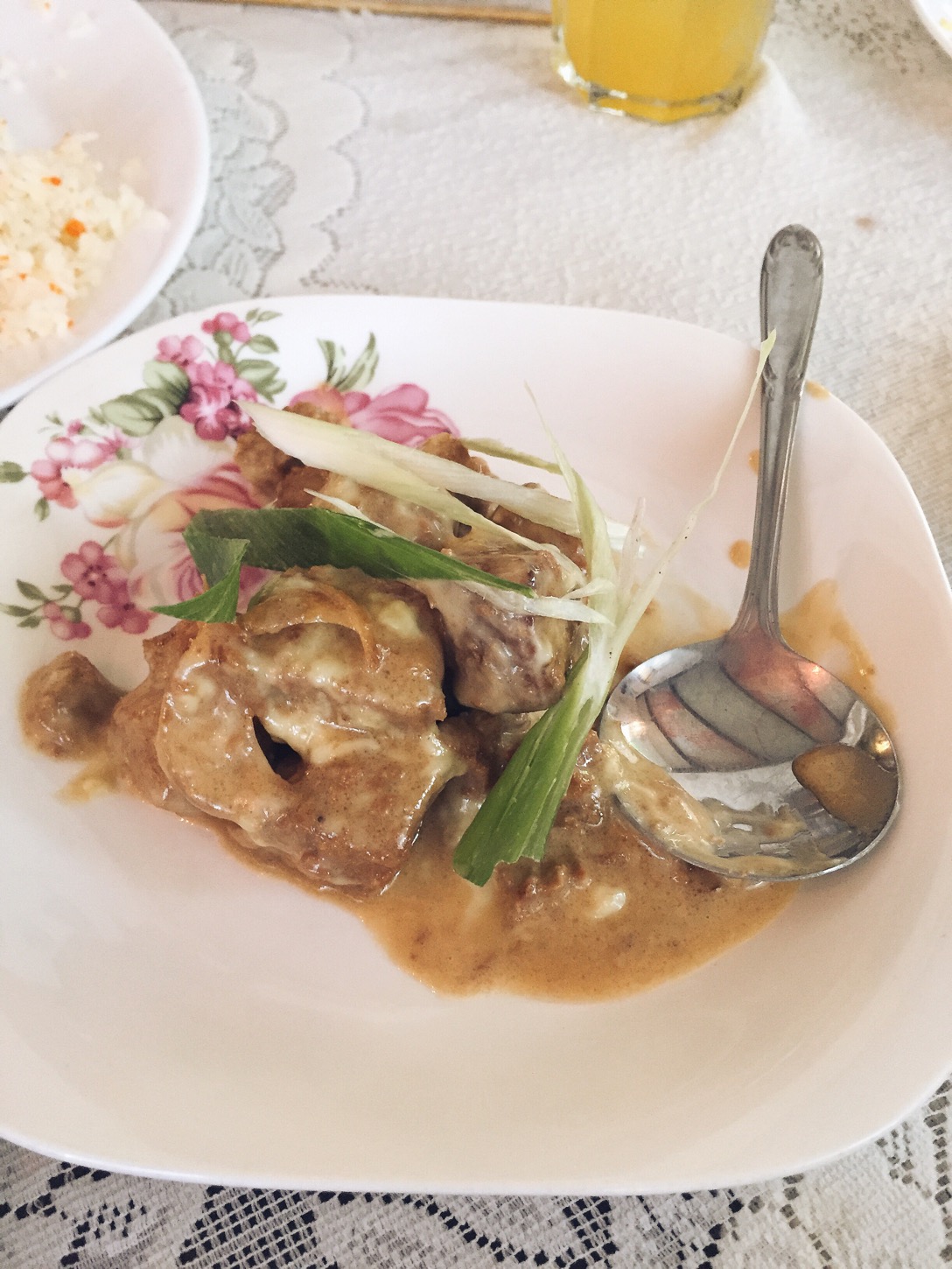 This is us after lunch and before dessert. Di na makangiti sa busog 😛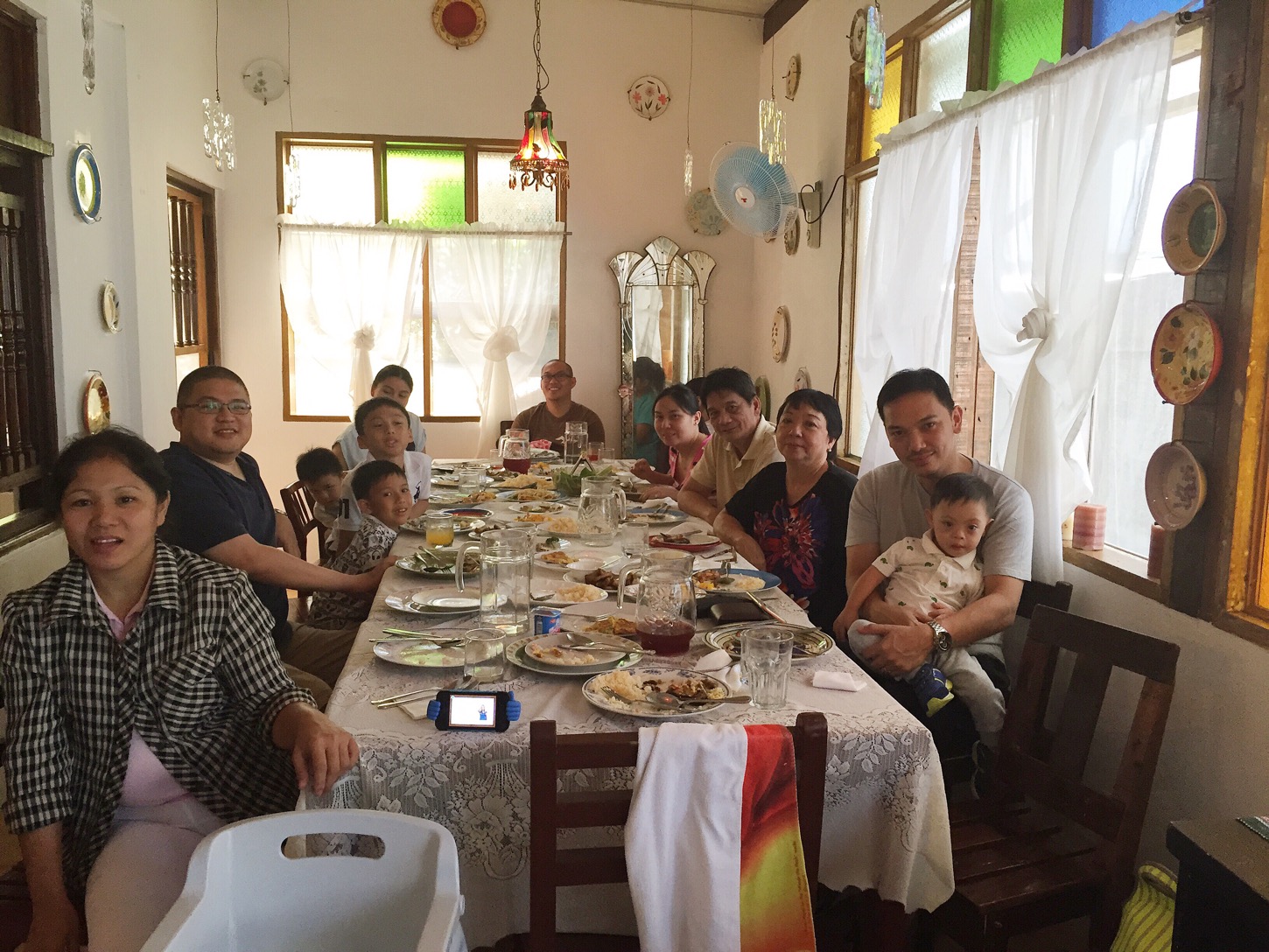 One thing to note at Balay Indang is that their desserts are not refillable!! Sayang ang sarap ng maja blanca nila!! Ate Ann ordered one more and the staff said that desserts are not buffet style huhuhu. I actually wondered if they served coffee but decided against it. I was THAT full, di ko na kinaya mag kape haha!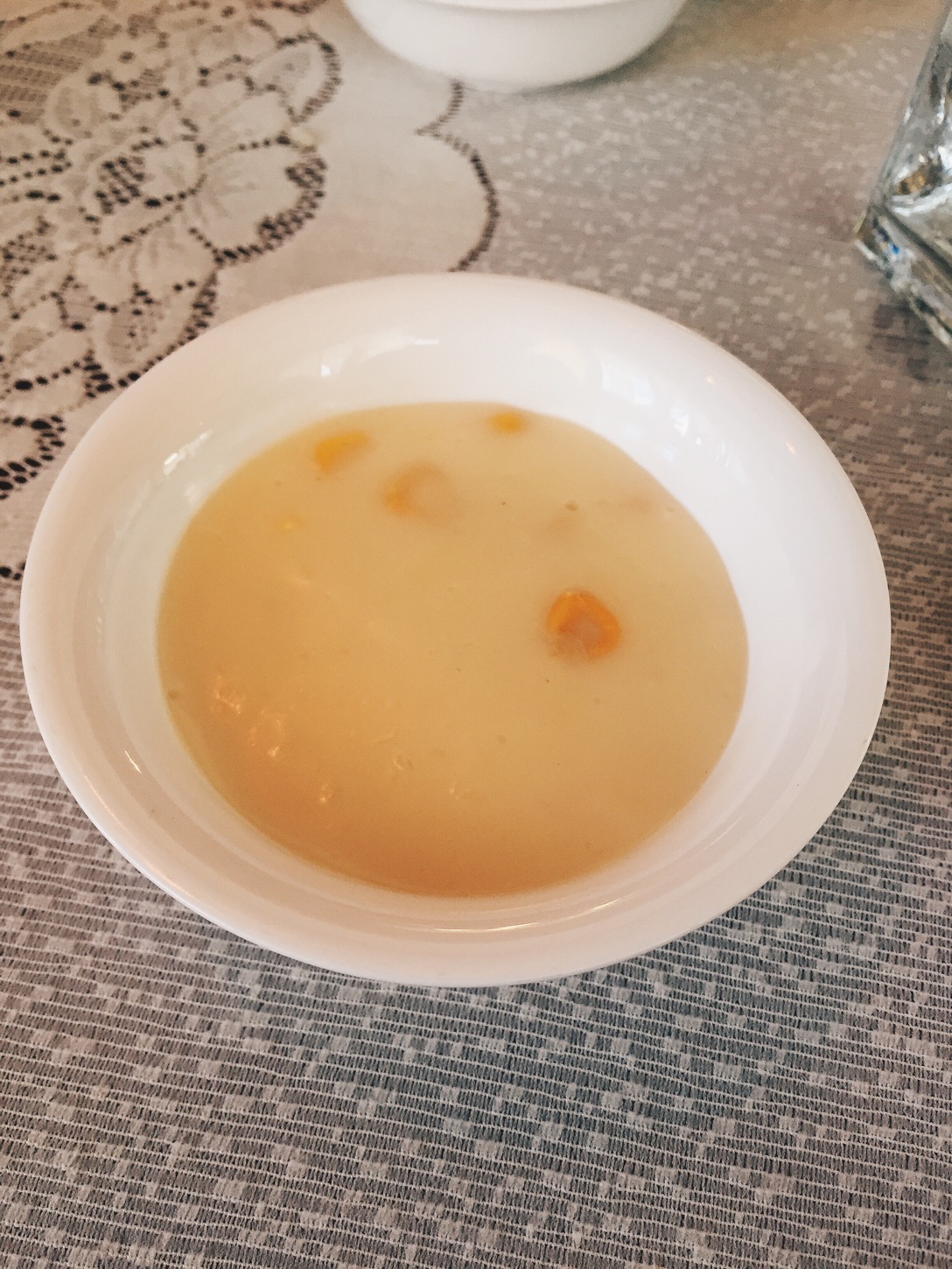 Balay Indang is totally worth the trip. If you're staying overnight in Tagaytay,  you can definitely do a day tour to Balay Indang. The buffet is just Php 650 per person which is really value for the money. The staff is helpful and pleasant and the place itself is really relaxing. I am so happy my sister-in-law planned this outing. Balay Indang is a pleasant revelation. I want to go back soon!
Balay Indang
88 Mahabang Kahoy Cerca, Indang, Cavite
0917-8374261 / 0917-8665825 / 775-6886 ( Balay Indang ) 0917-866-5825 ( Wilsons )
bookings@balayindang.com
FB: Balay Indang