Naks. Ang drama but this has been the most "painful" business trip I have been sent to. I think medyo may inverse relationship ang physical versus mental pain with all my business trips. The easier the trip, the more painful it will be for other parts of my body. In this case, I had a relatively easy business trip, I visited clients who were really pleasant because it was all just meet and greet lang naman. I work in Client Services so there is no pressure for me to sell anything. My job is to make sure that the clients are ok with our company's services — and good thing they all are ok  *phew*.
Thing is though, client visits involve a lot of walking to and from (and around offices) and buildings. The first time I did this, I packed flats in my bag and I would switch shoes in between client visits. It made the walks so much more bearable. But for this recent trip, I was with three of my bosses so hello nakakahiya naman mag palit palit pa ng sapatos. So I did the next best thing, I bought shoes that were supposed to help make the walks easier.
I bought a pair of the Hartley wedges from Easy Spirit. The leather is really soft and the foot bed is comfortable. However it is a wedge. Hindi ako sanay on heels (maski wedges) and I spent a whole day standing and walking on them. My toes were rubbed quite hard, almost raw na but bearable pa ang pain. The shoes are also very light and the color is so cute and very flattering. Winner sya. Kailangan lang masanay ako.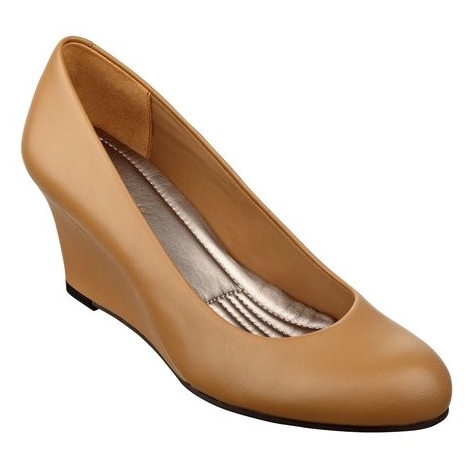 But I thought that I won't be able to walk as comfortably again when I do my next round of client visits the next day sooooo I bought flats from Charles and Keith. I signed up for a membership card with this store the last time I went to Singapore. The card entitles me to 10% of on all regular items so hello diba, it was a good excuse to shop! And shop I did for a nice pair of flats.
Cute diba? I bought a size 36 and went on my way. Naisip ko wow I'll be set on Friday! Pwede na akong maglakad ng maglakad!  Oo yun nga ang nangyari I walked around the old business district of Singapore but geeeeeez the leather of these flats are soooo hard!! My feet were rubbed RAW. Both of my heels and my left toe sustained the most damage. Once I got to Changi and changed into my ballet flats, wala na it's too late. I can't walk anymore ! I can't even check out the shops kasi gusto ko na lang umupo (or humiga kung pwede lang) huhuhu. This is definitely the type that needed to be broken in. In time I feel the leather will give way and expand but it has done its damage now 🙁
As testament to my poor judgment here's a picture of my poor feet:
Right foot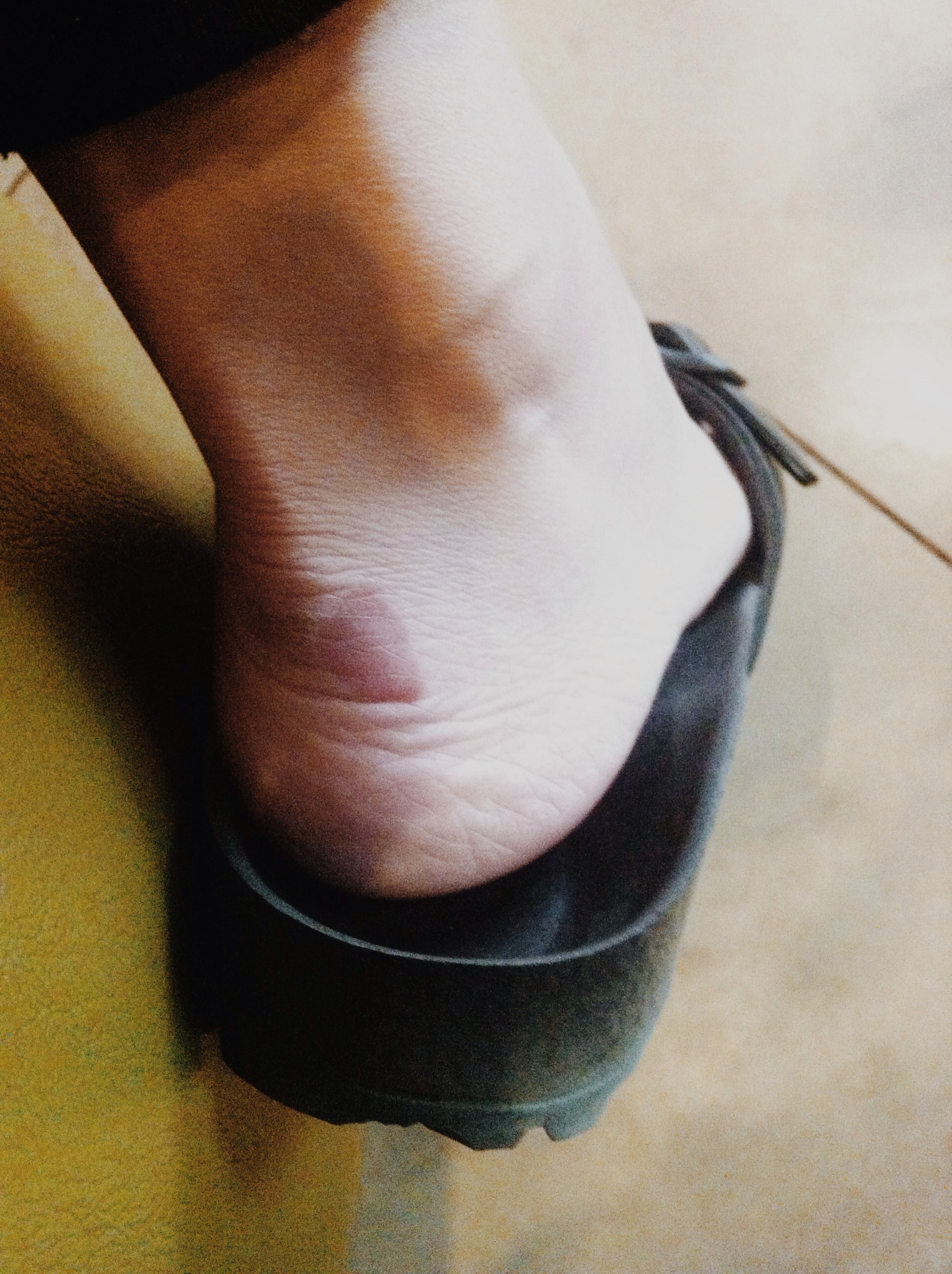 My left foot. Hay! My left toe still throbs today 🙁  A friend told me that it MAY need to be pulled out. Kadiri. Also, I couldn't wear closed shoes to work. Most of my sandals have straps at the back which would touch the raw skin on my heels 🙁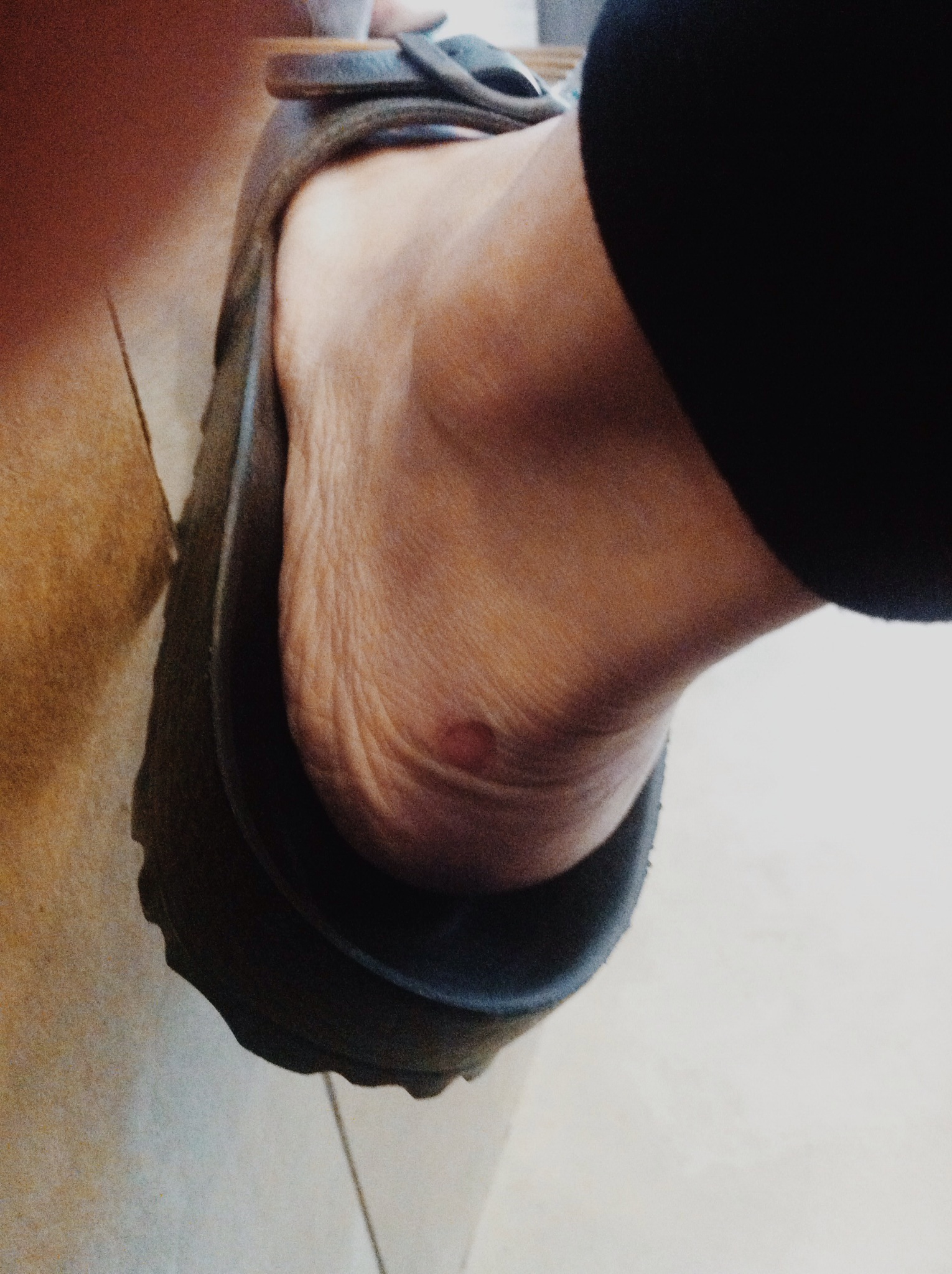 And TADA!!!! RIP my left toe. You have served me well. Hay.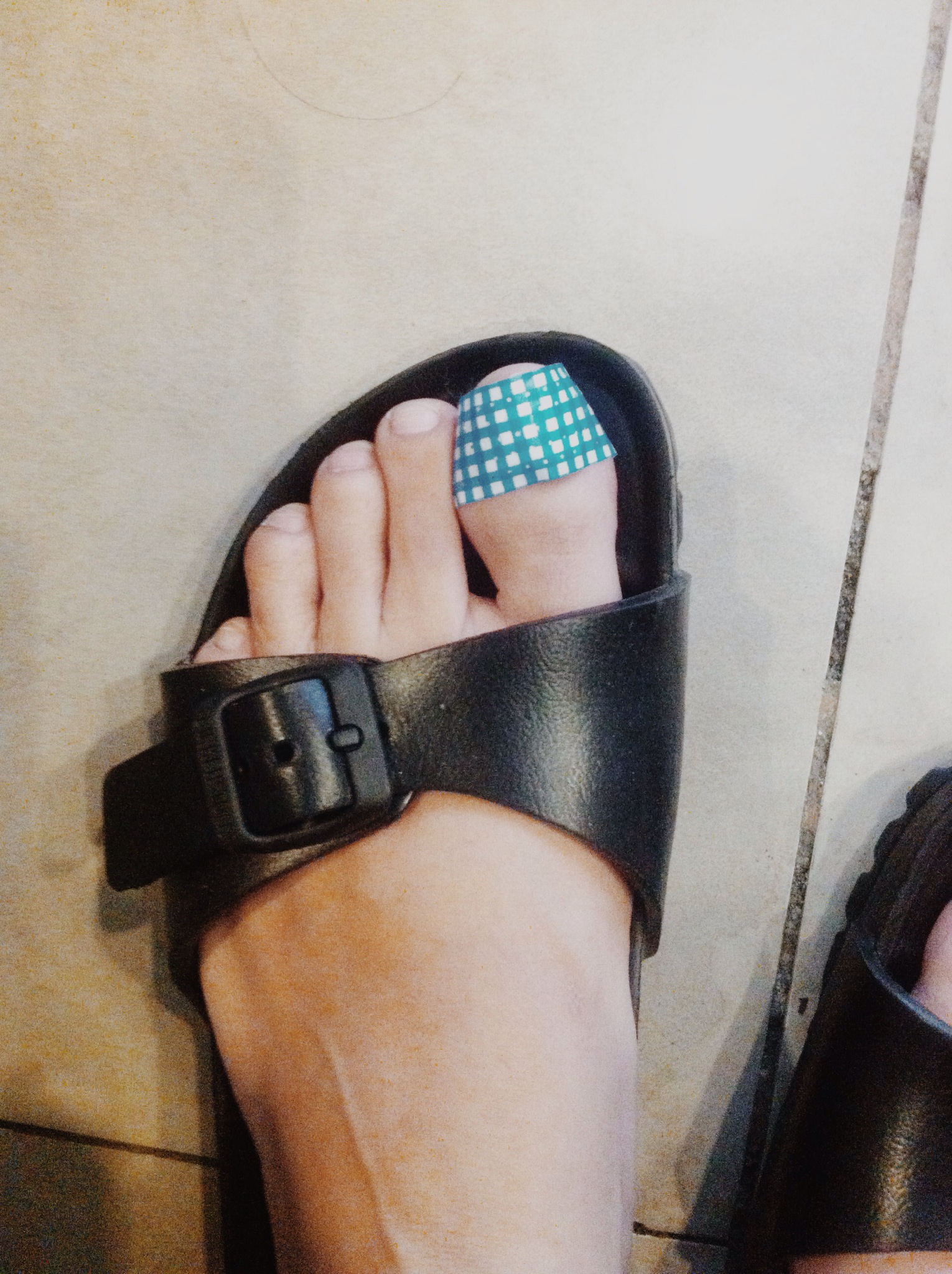 Because wearing rubber slippers is not allowed in our building and our company dress code specifically prohibits rubber slippers, I needed to look for a pair of sandals that provided enough coverage but still allowed my feet to breathe and recover.
So I went to Birkenstock in Glorietta 2 and zoomed in on a pair of Madrid that was all black. It's a new style apparently and it's made of EVA so it's sooo liight. Once I tried the pair on I didn't want to remove it. I had the saleslady pack my Saltwater sandals and I wore this pair on my way back to the office. This same saleslady also looked at my feet and said "Ma'am sira sira na paa nyo, ang daming band-aid!" Hay naku I only sighed and nodded and told her that I chose the wrong shoes.  Oh and this pair pala is a steal! It's only Php1,850!! I was ready to fork over at least 4k but I was so happy they still had a pair of Madrid EVA in my size! Sulit!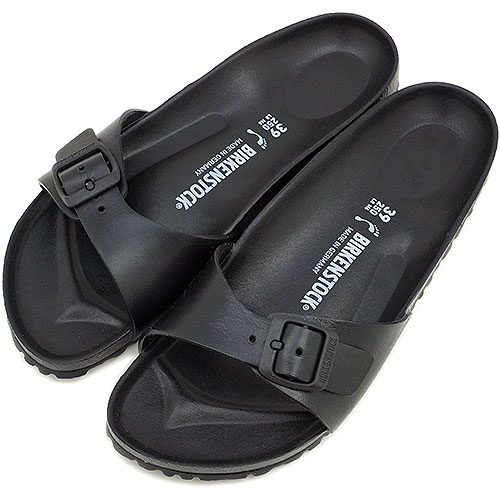 This pair is the silver lining believe me.  If you're interested in this pair, you can call these Birkenstock stores and they will check for you. You can also reserve a pair if you want to.
Alabang
Upper Ground Floor, Alabang Town Center, Muntinlupa City
Tel.(02)850-7887
Makati
Level 2 Glorietta 2, Makati City
Tel. (02)621-1106
Mandaluyong
Level 4, the Mega Atrium, SM Megamall, Mandaluyong City
Telephone: (02)631-0288
Quezon City
Level M2 TriNoma Mall, EDSA cor North Avenue, QC
Tel (02)901-3880
Upper Ground floor, SM City North EDSA Annex, QC
Tel (02) 373-2839
So lessons learned….
I will not buy new, untested shoes for my next business trip

I will invest in sensible low-heeled shoes na (Dan insisted that I shell out and huwag ng manghinayang sa presyo, nayks!) I have been told that Payless has a lot of options. I actually went to Payless in Glorietta but they don't have a lot of options for size 6 🙁 Ayun pa, size 6 ako so laging ubusan ng size!! Horror.
I will not take the health of my feet for granted. EVER.
I am now on the lookout for sensible business shoes. I will keep you posted of my finds either here or on Instagram. My rule of thumb is to pack three pairs always and my Madrid EVAs will surely make it to my list as well as the tan wedges. I need one more in black!! Shoe gods help me!! 😀