Caleb's Closet is a mom-owned online store run by Lei Alfonso, a doctor who hung up her stethoscope to become a full time mother. Caleb's Closet was born out of her passion for natural parenting. While pregnant, she realized that there wasn't a one-stop shop then that reflected her love of intentional parenting, that is socially relevant and carried items that are the result of ecologically sound solutions.
I have shopped at Lei's store for gifts a couple of times. I love her selection of Wonderworld toys (Dan and I love the brand personally too) and they are always on hand. Caleb's Closet also offers gift wrapping services should you choose to send your purchases to your favorite inaanak 😀
Lei has sponsored a giveaway at this blog before and now we've partnered up again for a new giveaway!  Are you ready mommies?!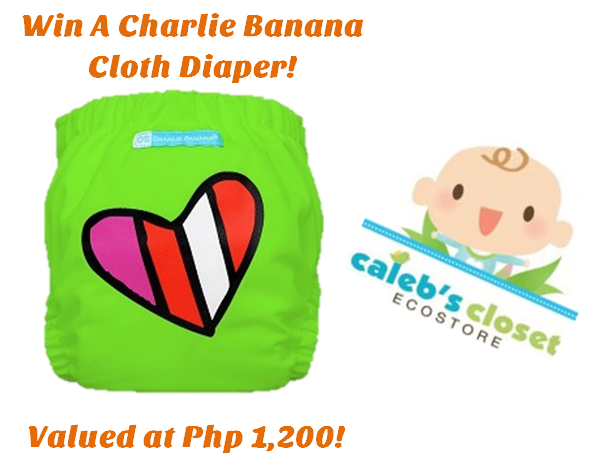 I've personally seen this cloth diaper and it's ADORABLE! Imagine your little one crawling away from you with this big heart right smack at the center of his bum hehe 😀  The diaper is made of super soft material, is washable, highly absorbent and has a nice trim fit. It is adjustable and comes with cleverly hidden side panels. This prize also comes with 2 free inserts!
If you're new to cloth diapering, you can read Lei's tips here.
Joining the giveaway is easy! Please use the rafflecopter widget below so that I can track your entries 🙂  Visit Caleb's Closet here.
Reminders: Caleb's Closet will take care of shipping. PLEASE PLEASE use an email address that you check regularly when you enter the contest. The winner will be notified by email.
Good Luck!