An easy treat to make with your little ones is this classic Halloween treat of dirt and worms!!! It was part of Kuya's school assignment for their celebration of Pangangaluluwa. Their class dressed up as a "Mongolian Death Worm" (Do not Google it I am warning you!!!!) and the snacks were part of their theme. I'm not really sure why Teacher Thea thought of this monster but the kids had fun lining up in their pink shirts and brown shorts and then acting like a worm hahahaha. The kid in front of the line held a bilao decorated to look like the mouth. It was soooo unusual and yes creepy. Halloween monster achieved!
But there is nothing unusual about this snack. It's also so easy that kuya made 3 cups by himself after I showed him how to do it. We did 5 cups all in all. It was messy and fun and of course David looooved the idea that he was eating worms in the dirt. He pretended he was a bird haha!
Dirt and Worms
5 pieces 100 ml resealable plastic cups
8 packs of Oreos
gummy worms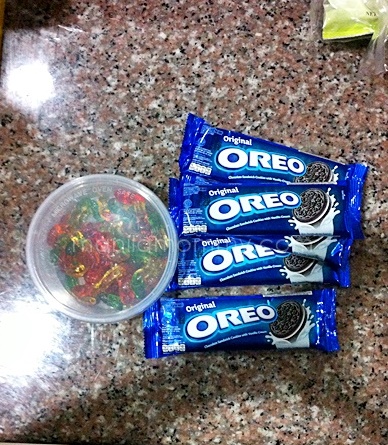 Each 100 ml cup needs about 1.5 packs of Oreos
To make the dirt, just crush the Oreos while still inside the pack. I used a plastic rice bowl to do the crushing.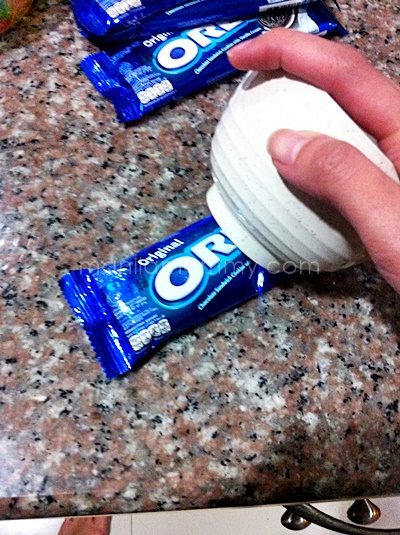 Crush the cookies to the consistency that you want. Don't worry about crushing it finely, any Oreos left will be "rocks" in the dirt.
Also go ahead and crush the cookies with feelings. See example below hehehe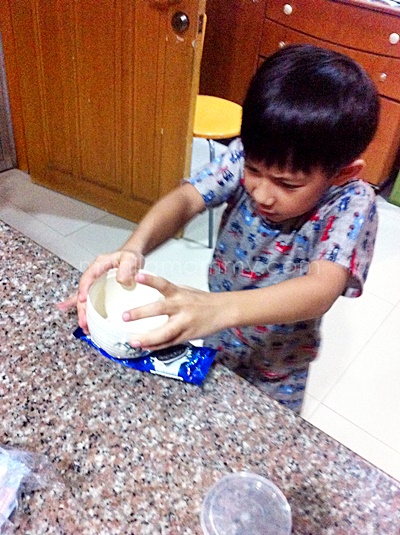 Layer the dirt and the worms. Kuya personally wanted to put one worm in first, then covered that with the dirt. Three worms are enough for one cup but you can add more if you feel like it.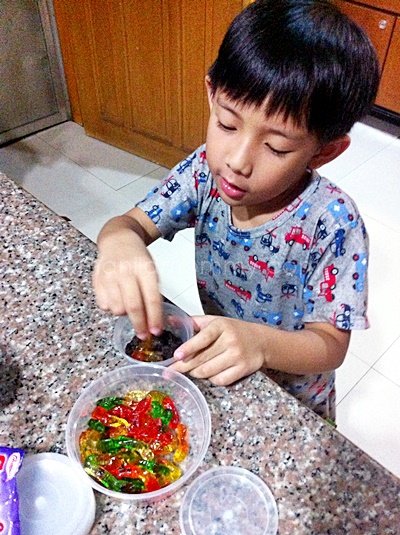 VOILA! Dirt and worms!