My atopic dermatitis (one type of eczema) has been crazy lately. The sudden changes in the weather (summer hot in the morning and then hello bagyo in the afternoon?!) means flare-ups that really make my dermatitis act up. This means the the back of my right thigh become unbearably itchy and I get really red and raised leathery bumps. My skin also gets so dry. Dan has seen my eczema at its worst and he has felt really sorry seeing me in such discomfort. I've gotten wounds from non-stop scratching unfortunately which just makes the dermatitis worse. Of course whenever I give in to the urge to scratch I have to wash my hands because I can't touch the kids because I may spread the infection pa to them. Gross I know, but the struggle is real. Fighting the itch happens all day and all night. I don't get enough sleep because of the discomfort and when I wake up, it never goes away.
I have a number of stand by creams that I rely on. Sometimes even these well-intentioned salves and balms can't really control the madness of my flare ups. Sometimes we all need to get the big guns. And when that time comes, I grab my Elica. At the risk of sounding a commercial, it brings instant relief and it smoothens out the leathery angry red bumps on my thigh. Elica really really works and I swear by it. I always have a bottle of the lotion in my dresser drawer.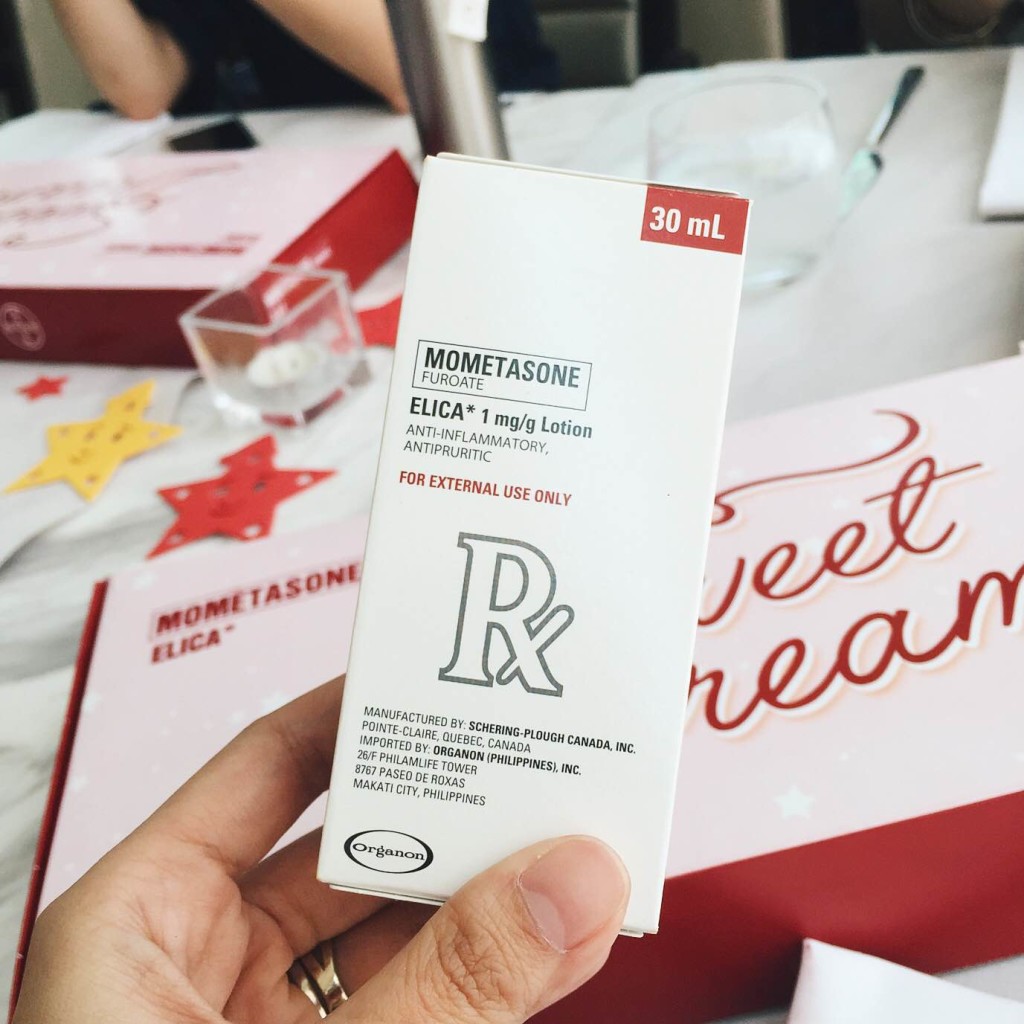 I went to an event earlier for Elica. I really looked forward to it because I love Elica and it has been my skin lifesaver. And yes, I wanted to see Chesca and Scarlett in person too hahaha.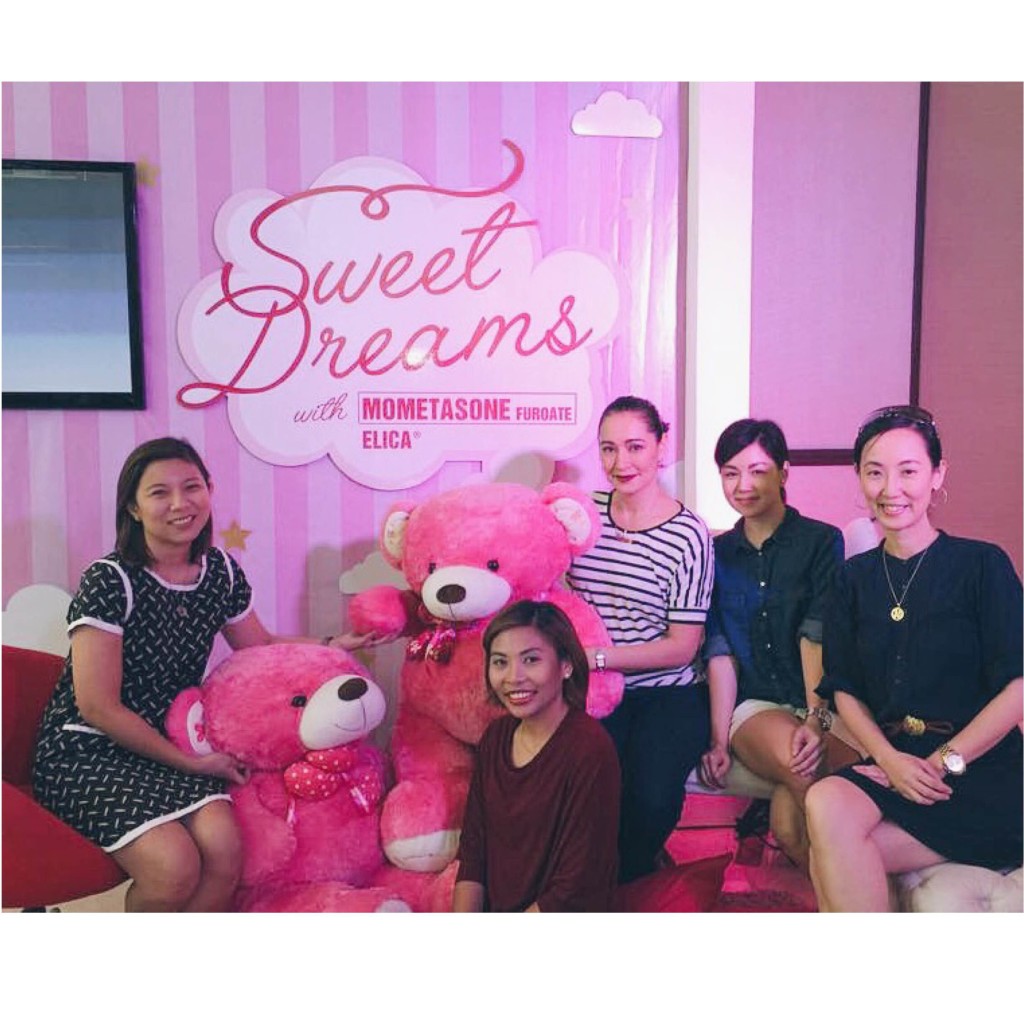 Chesca and Scarlett are the newest endorsers of Elica and the ad is Scarlett's first solo. Scarlett was adorable and shy and Chesca looked fabulous and sexy. Scarlett, according to Chesca has the most sensitive skin among her three kids. Scarlett has dermatitis which was also confirmed by a pedia dermatologist. The cutie-patootie has rough, dry patches in her neck, in the folds of her elbow and at some parts of her body which really become so itchy that Scarlett couldn't sleep soundly at night. Elica was recommended by Scarlett's pedia dermatologist. One new thing I learned from Chesca is that they also use Elica for Scarlett's insect bites. Apparently Scarlett's insect bites progress to big, bright red spots. I will definitely try this. It's good to have these mom-approved tips handy.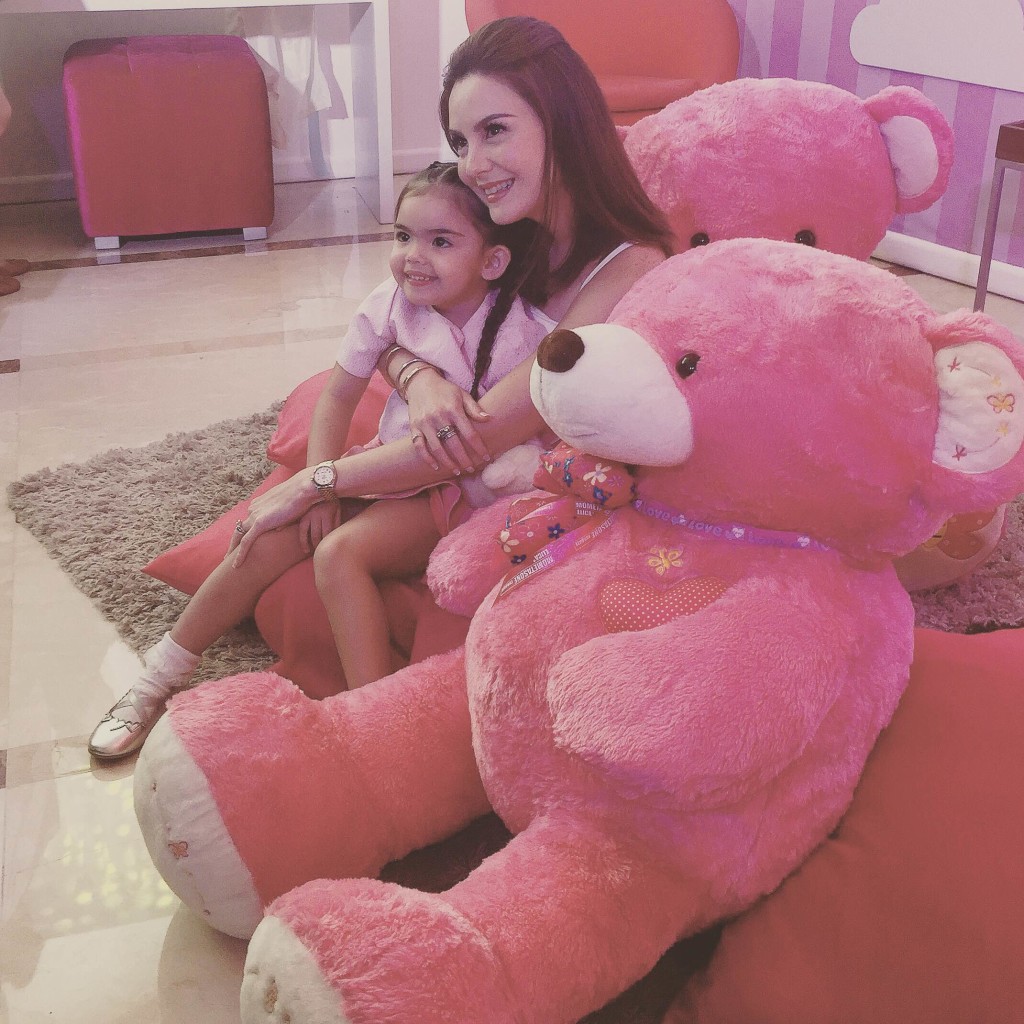 Here are a few facts about Eczema and Elica:
Eczema can be triggered by several factors, including dust mites, family pets, heat or harsh soaps.
Elica is a topical steroid and is considered to be the first line of defense for eczema. It can help relieve eczema symptoms with visible results in 24 hours and needs only to be applied once daily. (I apply mine in the morning before going to work. I really appreciate that I don't need to reapply during the day.)
Safety Information: If symptoms persist, consult your doctor. Use with caution in children and pregnant women. Do not use for more than 2 weeks.
I posted about my love of Elica on Instagram and got a few high-fives from fellow moms. If you have yet to try Elica, take this up with your pedia (or derma) to check and then run to the nearest drugstore to buy the ointment.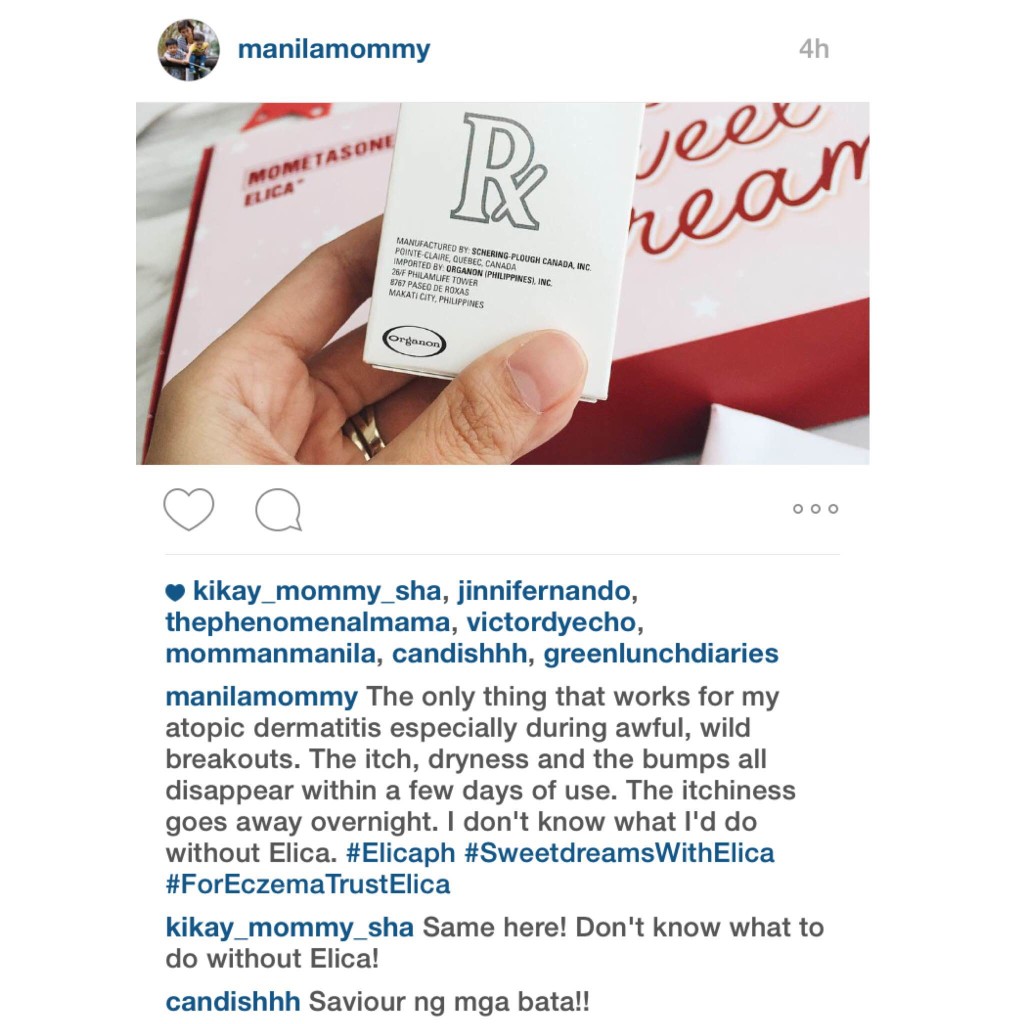 The suggested retail price of Elica cream 5g is P428.00.Elica 5g Cream used for wet lesions.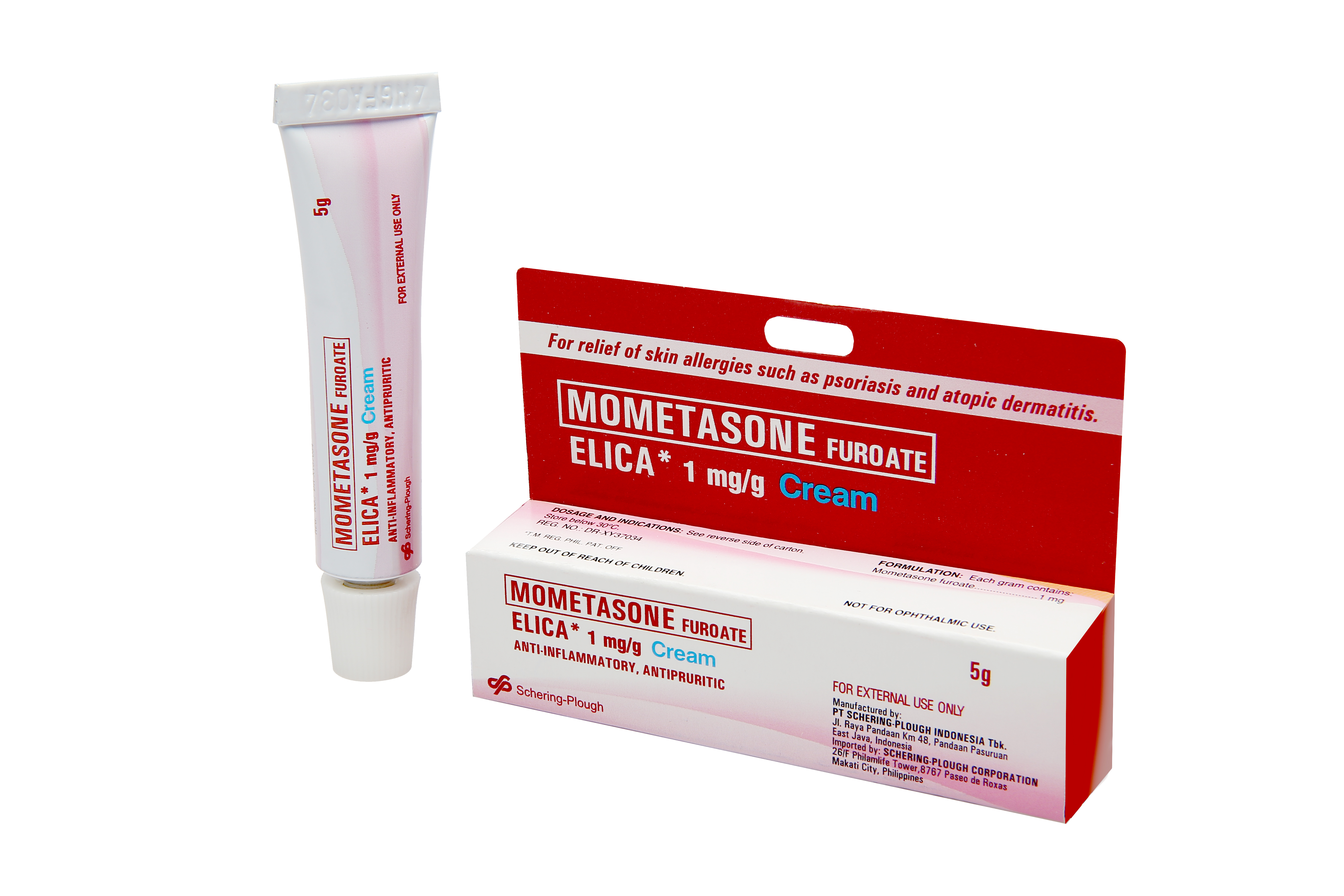 The suggested retail price of Elica ointment 5g is P428.00. Elica 5g Ointment used for dry/thicker lesions.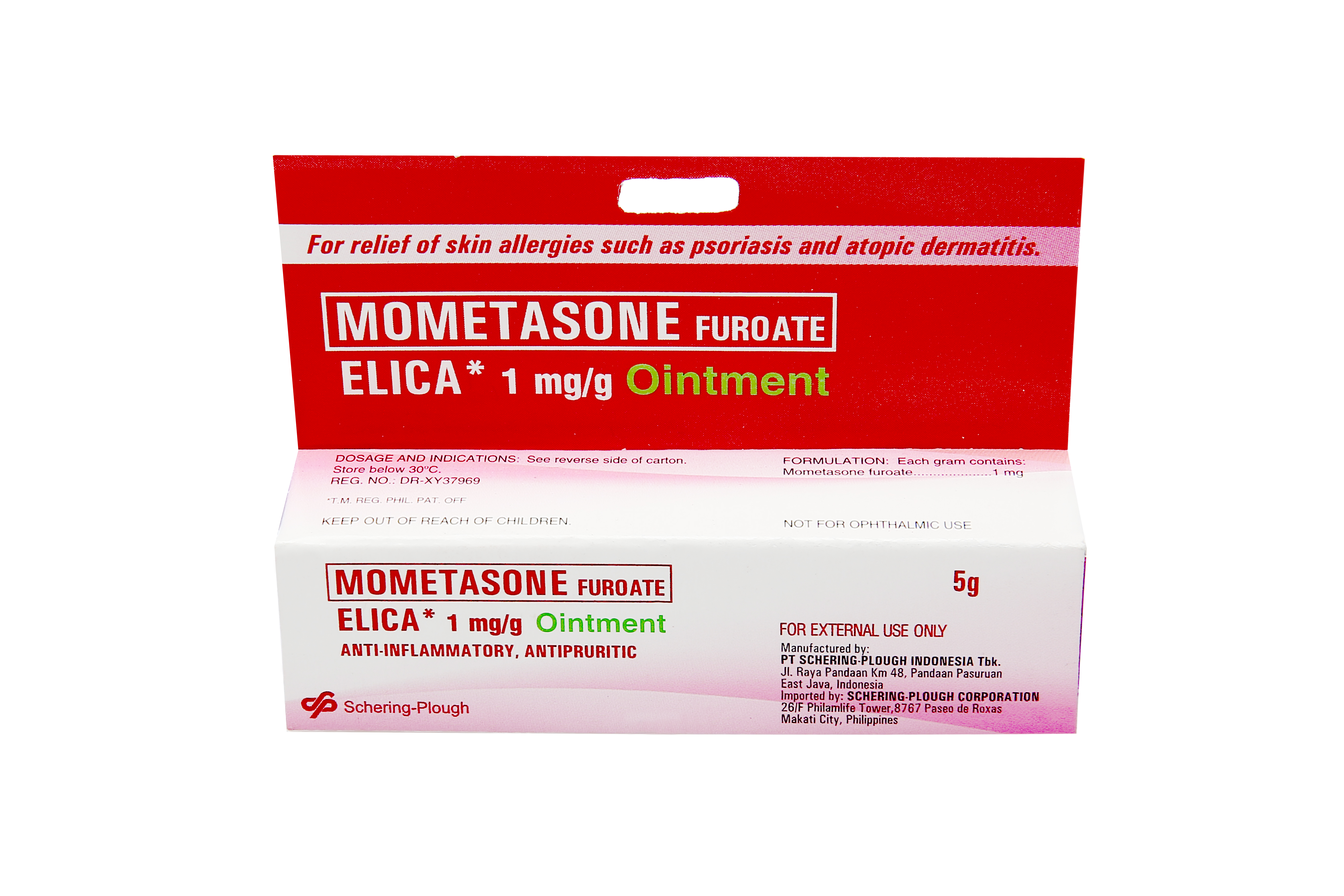 If you want to know more about Eczema visit the really helpful site: http://www.treateczema.ph/
Elica's FB page also posts a lot of helpful tips and info on their product and eczema. You can like the page at https://www.facebook.com/ElicaPH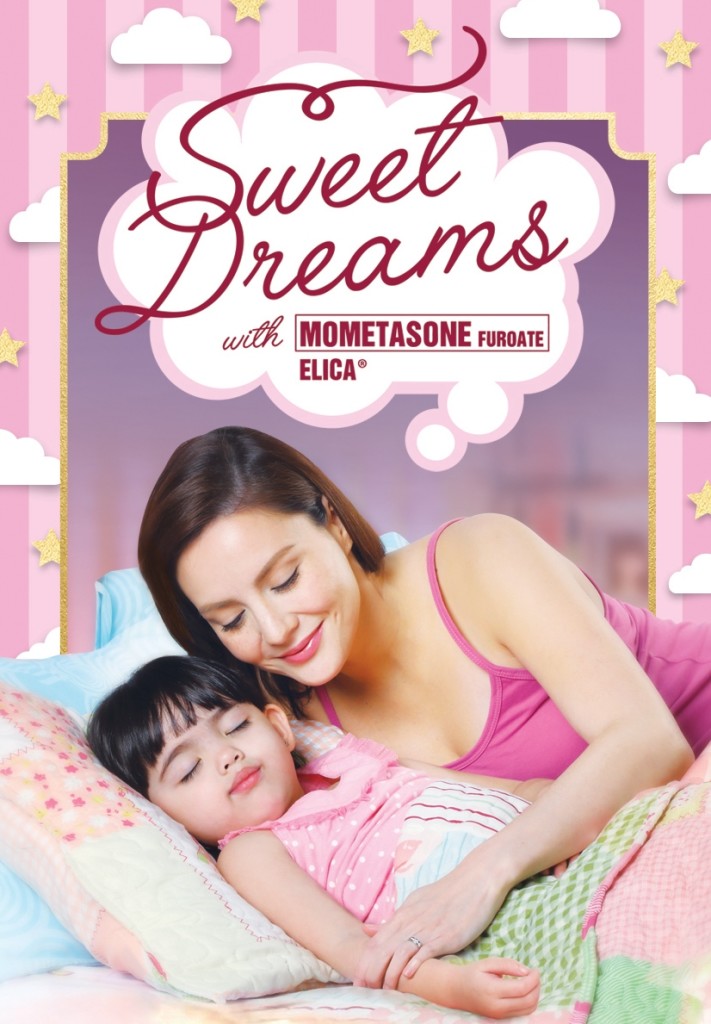 (official pic of Chesca and Scarlett from Elica press kit)
This is a sponsored post on behalf of Elica. Words and pics (except where indicated) and opinions are my own. Thank you very much for supporting the brands that continue to make Manilamommy.com possible 🙂