Expo Kid 5 is Here!! On March 2 Expo Kid, "The Ultimate Summer Activity Fair" will be your guide to all the different activities you and your family can enjoy during the upcoming summer break.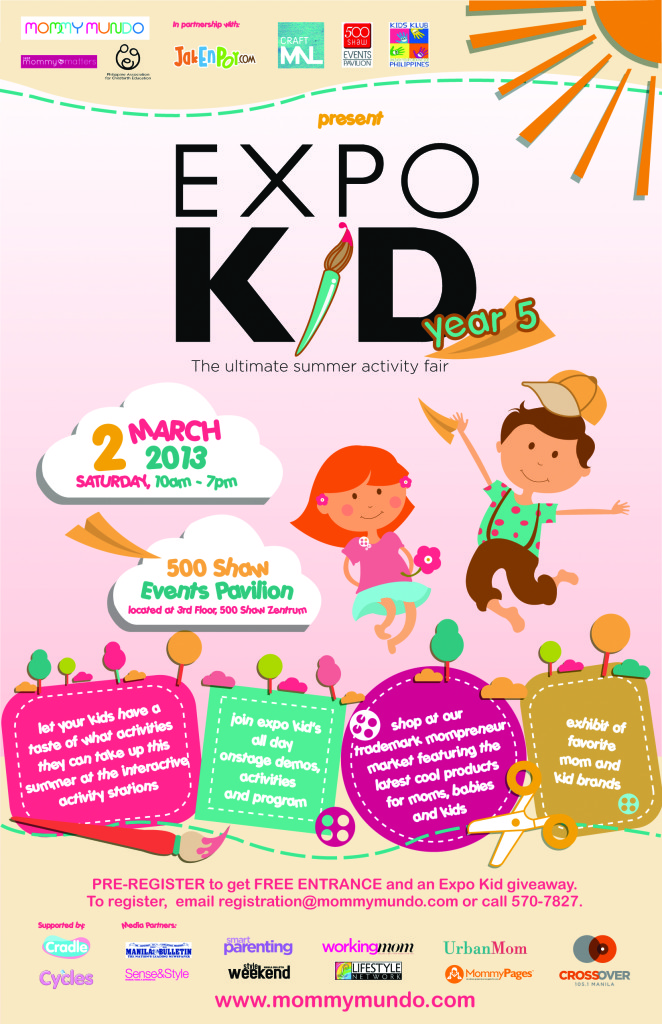 We've always enjoyed Expo Kid because it's jampacked with activities for kids and of course shopping for us moms 😀
This year's Expo Kid will be held at the 500 Shaw Events Pavilion. Major interactive activity areas for kids will be set up so they can all try out crafting stations from Craft MNL, the fun learning modules on Jakenpoy.com, music, arts and sports activities from Kids Klub as well as Crayola.
The event is open to the public with a minimal entrance fee of 20 pesos per person, which will benefit MomShare outreach projects. An All-day onstage program featuring the following will also be held:
Talented performances and demos from Kids Klub such as Julie Borromeo Performing Arts, New York Musical Theater Lab by Miguel Braganza, My Talent by Audie Gemora, the Philippine Gymnastics Academy, Taekwondo by Coach Donnie Geisler, Mathemagis – Singapore Math, KidzArt, Aikido, and Kindermusik by Teacher Suzette & Friends.
A multi-arts show from My Masterpiece Movement Followed by informative talks for moms courtesy of the Learning Basket and Wonderworld Toys: Celebrating your child's milestones.
Fun and educational demos will be facilitated by Jakenpoy.com and CRAFT MNL featuring screenprinting Demonstration and Heritage Craft.
Here's a handy map to the venue: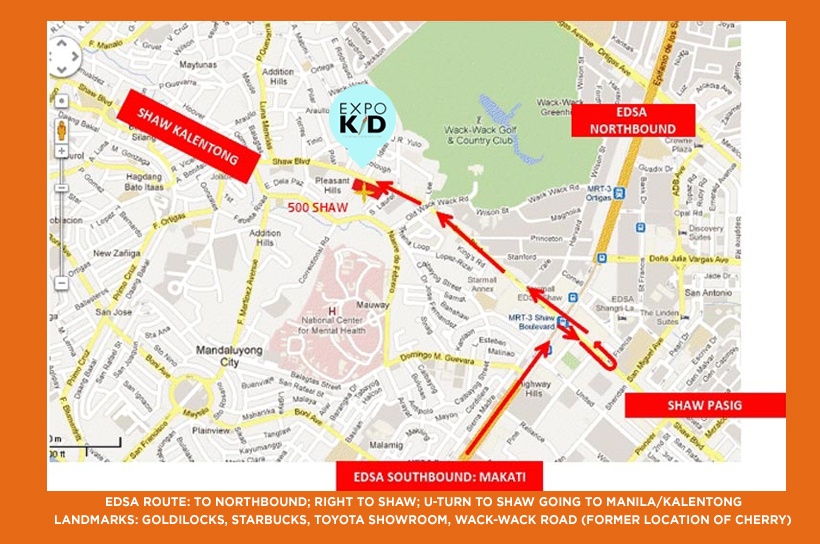 I'll be there with Dan, David and Noah! 🙂 Hope I get to meet some of you at the Expo 🙂