I am excited to announce that blog sponsor, Pioneer Life has just launched a new product that's guaranteed to make a great gift for your kids, a favorite nephew or niece or that special kid in your life who has all the toys in the world. Granted that it's not the latest gadget or the newest thingamajig but it's a gift that's sure to make parents happy!
The Sparx Family Pack is both a savings and insurance product in one bundle! For just Php 1,000 you get the following:
1) Php 200 jumpstart savings for your kid
2) Php 100,000 one-year personal accident insurance for you and your spouse
3) Php 50,000 one-year life insurance
4) Php 10,000 one -year property assistance cover
These insurance items are all renewable yearly for just Php 1,000. You can top up your kids savings anytime during the year just by calling a Pioneer representative at 750-5433.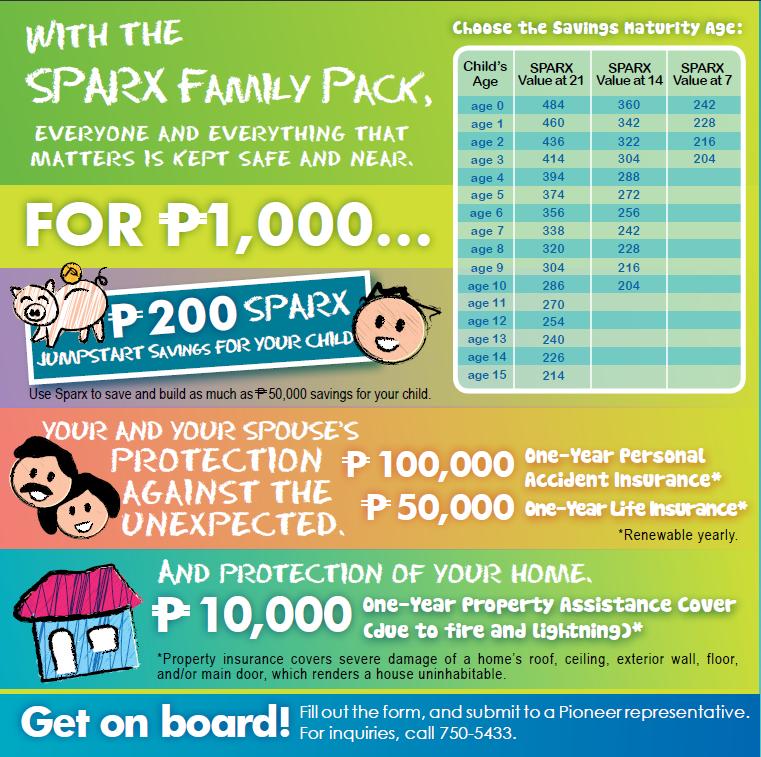 I've already enrolled DW in this program. If you want to know more, just call Pioneer at 750-5433.
Another great gift you can give is a Private Iris subscription! I've featured Private Iris several times in this blog (just click here to view all my posts on the cutie detective here) and they've always had the best subscription promos out there.  Subscribing now will also gain you gift certificates from the Picture Company, Active Fun or Pinkbox!
Learn more about Private Iris at her site at www.privateiris.com. Download the subscription form here