I started working here in Makati soon after graduation in 1999. I was a research analyst in a local bank's investment unit. I reported to 6 bosses then and became very good friends with one of them. Too bad that the rest stressed me out haha! Post-office hours, I would sometimes go out for a few drinks at a nearby establishment called "OBEERTIME" (yes such klaaaaz) to unwind before I go home but when I had enough money left over from pay day I head on over to Il Ponticello for a proper night out with my friends. The place was still new then and it instantly became a party place. I remember the cocktail tables, booze and people trying to talk over the loud music. I also remember eating very good pasta there — athough I don't know how I actually ate it because it was so dark and loud (aaah youth! haha)
Fast forward to today and Il Ponti has rightly earned its place as an institution in Makati. It has also now evolved and grown up along with its clientele who have moved on from nightly gimmicks and parties to quiet dinners and good cocktails. I for one, do not have the energy to go out drinking until the wee hours of the morning on a week night. Me and my friends would just have dinner which always ends at 10pm so that we can all rush home to our kids.
The new Il Ponti has a relaxed, modern feel complete with warm tones and comfy chairs (yes no more cocktail tables). I tried out the New Il Ponti with the SoMoms when we had our despedida for Jenny R. It was a perfect reason to have a night out with good friends,good food and funny chika 🙂
(note: I forgot to bring my camera and my pics came out all blurry from the low light so the next food pics are a mix of IG posts from me and the gals plus official pics from Il Ponti)
I started the night with the refreshing Ponti Spritz (Php 300/glass) . It's a drink made from Aperol, an Italian aperitif and soda water. It's bubbly and fruity with just the right amount of zing.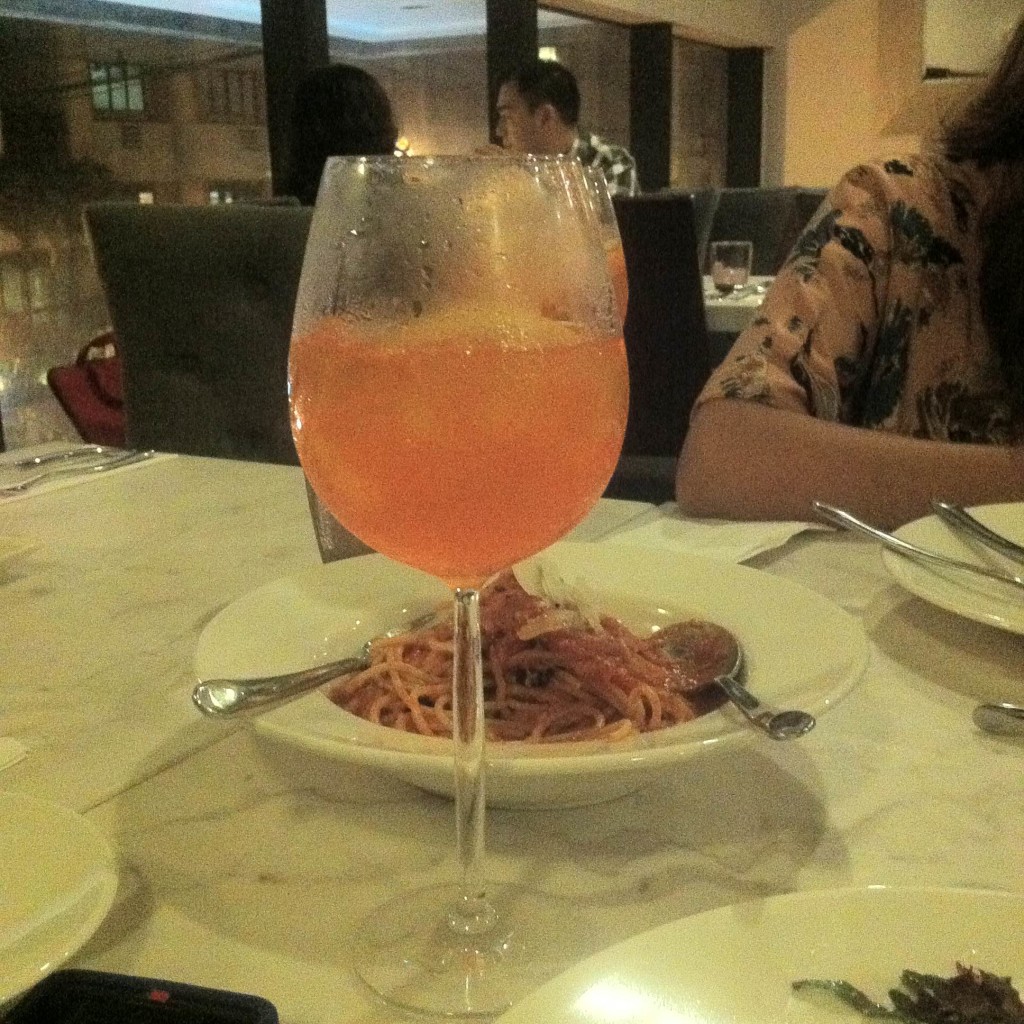 The next on my must-order list is the Porchetta.  The pork is succulent, savory, soft and juicy. It's served with a side of greens, arugula and gravy. It's also VERY filling so one order is good for sharing!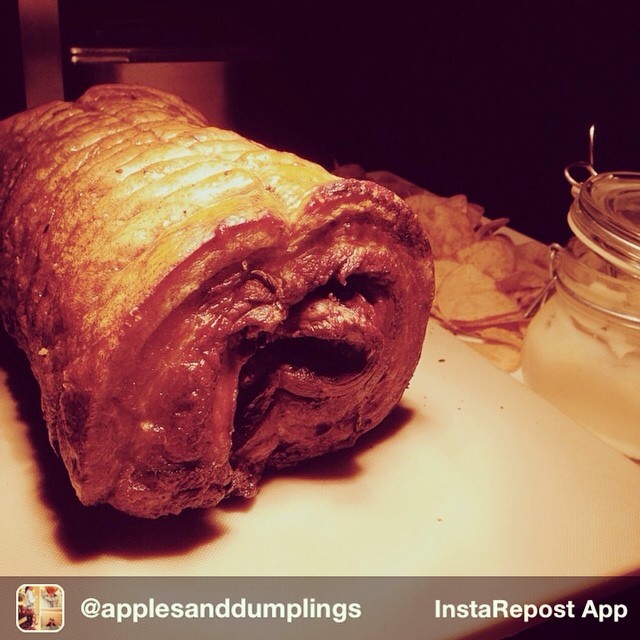 If you're a pasta fiend like me, then you must order the Vongole (Php 360).  It's such a wonderful classic pasta dish and Il Ponti does it in bianco with linguini, clams, white wine, zucchini, and cherry tomatoes.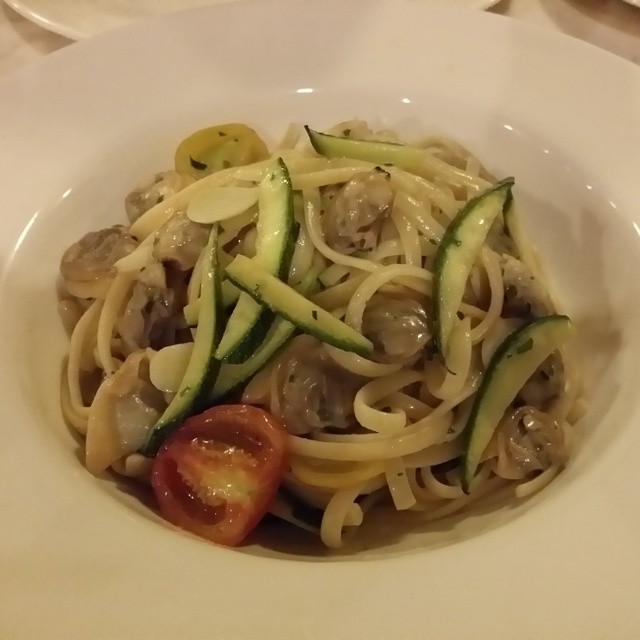 photo by conci @blairbitchbunny
Dessert lovers should not miss the Cheesecake Panna Cotta (Php 290). It's vanilla panna cotta with cheesecake crumble and caramel sauce. The panna cotta is smooth and silky and the cheesecake crumble adds a nice salty contrast and texture. Scoop up just a bit of the caramel sauce in your dessert spoon along with the panna cotta and cheesecake crumble to fully enjoy the dessert.
If you're up for a nanay night out, consider Il Ponticello. It's still at the Antel 200 Building. By the time dinner is over, the traffic has subsided and you'll be in a better stress-free mood I promise 🙂 I went home pleasantly buzzed that night.
Thank you Jenny for inviting us to Il Ponti. Sabi ko sayo, there are no goodbyes in social media hehehe 😀
Il Ponticello
2/F Antel 2000 Building, 121 Valero St. Salcedo Village , Makati City
553 9971; 0949 760 8731
reservations@ponti.ph
Business Hours: Open from 11:30 a.m. to 2 p.m. (Monday to Friday), 6 p.m. to 12 a.m. (Monday to Thursday), 6 p.m. to 2 a.m. (Friday and Saturday)