I found myself feeling lethargic after the holiday season. Although I figured that it must be the holiday hangover, I also felt so bloated and just BLEH. I just knew I needed to detox but I didn't how and who to start it with. So while I was scrolling through my feed in Instagram, I saw Juice Ko Jo. I bit the bullet and decided without hesitation to buy the3-day detox package from Jojilyn (the "Jo" in Juice Ko Jo). Jo asked me when I wanted to start, I told her Tuesday because I have to deposit my payment on Monday. Aba, on Monday night, Jo delivered the detox package to our house personally. Talagang walang atrasan na! Haha 😀
I bought the 3-day detox package from Juice Ko Jo for 3,000 pesos. I was no longer a juicing virgin!  I finished the regimen last week and I took mental notes of all the things I wanted to share with you. This post is for those who are considering juicing but are still hesitating. My take on this program is that if I can do it, so can you!
So  here are my 5 big learnings from my first juicing journey. Allow me to share them with you:
1) Going Hungry – I worried about hunger a LOT. One major reason is that I have Borborygmy (stomach rumblings) which means that my stomach grumbles OUT LOUD (as in scandalous levels) when I am hungry. I also don't want to feel faint from hunger and pass out because I have always felt light headed when I haven't eaten. Also I get migraines when I'm hungry!! Honestly, I have so many issues with going hungry that's why it's taken me so long to go on full detox.
What made me decide to do Juice Ko Jo is that the beginner's regimen allowed fruits and veggies as part of the 3-day program. Luckily I love fruits and veggies! So I bought fruit cups and ate salads during the detox program. I also bought plain crackers as my emergency back-up (takot talaga akong magutom!)
Good news is that the juices were heavy enough that I didn't need to eat anything at most times. I drank the juices in 2-3 hour intervals. I actually felt full after each bottle. By my 2nd and 3rd day, I was actually getting by with a few apple and cracker slices in between juices. I was surprised that I didn't  have any cravings too.
2) Pretty Pricey – The package I got was 3,000 for 3 days. 1,000 per day which consists of 5 bottles per day with a 2 bags of yummy Yogi hot teas per day. This is actually the going price for most programs with some going a bit more. Actually the price was also one of my motivations. I have to make the program work because it was pricey haha 😀
For Php 3,000 the 3-day detox program includes 15 juice bottles and 6 Yogi tea bags. Consumption is 5 juices each day and 2 hot teas (AM and PM). You can also buy the insulated carrying bag for Php 300.
3)Warning: TMI  – My bowel movements (I warned you na ha) increased by about 200 percent. I am naturally constipated so I really welcomed having to do #2 twice a day! This is also one thing you should consider if you're going to do a cleanse. A friend thought that that maybe she should cleanse on a weekend and just stay at home. I think this idea is perfect if you don't have private cubicles in your office.
3) Holly Go Lightly – Juicing is really just a fancy way of fasting.  I did the program not to lose weight but to really do a cleanse and to flush out the toxins that I've accumulated over the holiday eating season. But I guess since juicing is similar to fasting, I did feel light afterwards. I didn't weigh myself before or after but my tummy was flatter and my jeans actually fit better. This is another result of juicing that actually made me feel that my detox was working 😀
4) Taste It to Believe It – Juice Ko Jo juices are organic and are devoid of any artificial flavorings. I really felt the raw flavors of the juices.  My favorite flavor was Mellow Yellow which has Lemon, Agave and Cayenne Pepper. I really loved this variant! My least favorite is Mean Green. Mean Green is the first bottle I drink in the morning so that I'm over it right away. I really love veggies but drinking them is a different flavor experience altogether.
Here's a quick list of the different flavors from Juice Ko Jo: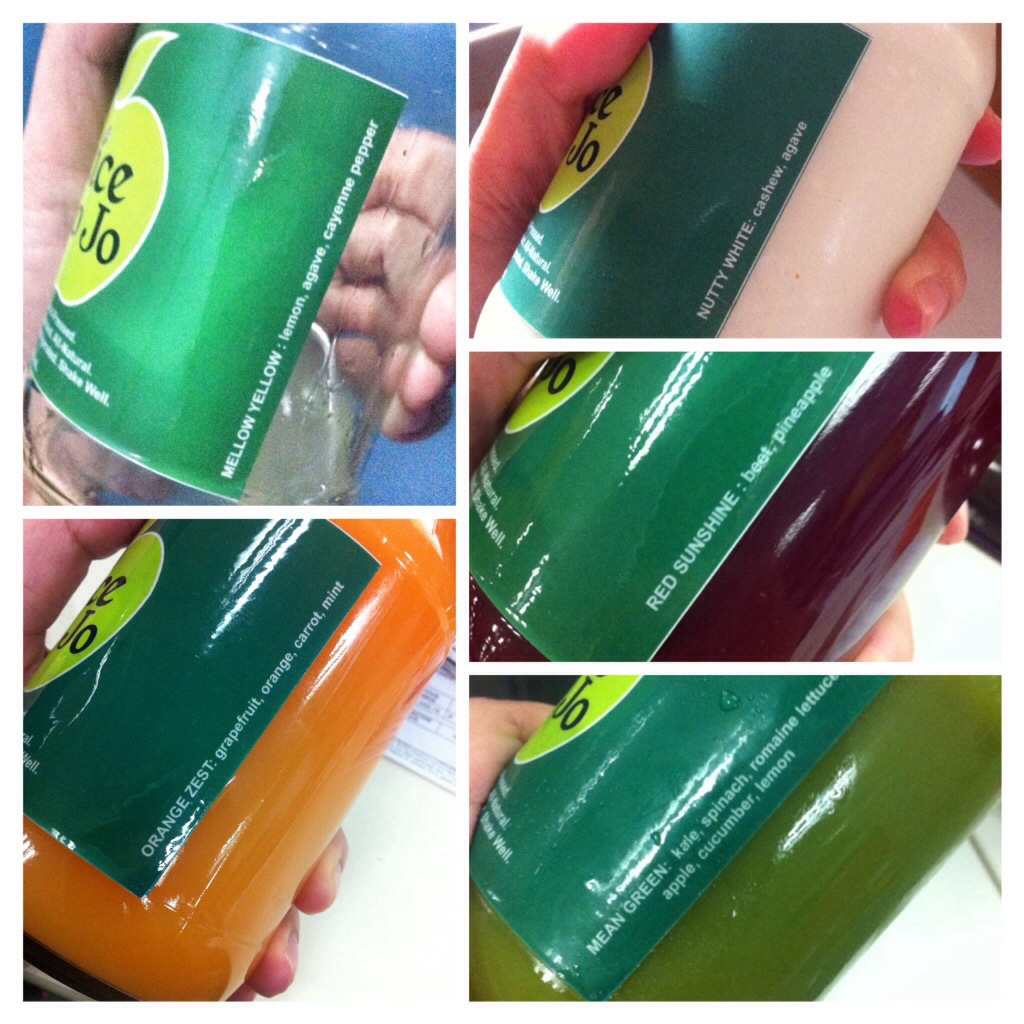 Mean Green – Kale, Spinach, Romaine Lettuce, Apple, Cucumber, Lemon
Red Sunshine – Beet, Pineapple
Orange Zest – Grapefruit, Orange, Carrot, Mint
Nutty White – Cashew Agave
Mellow Yellow – Lemon, Agave, Cayenne Pepper
Here's a list of the teas that come with the package. You drink a bag in the morning before starting your day and another bag in the evening to end your day.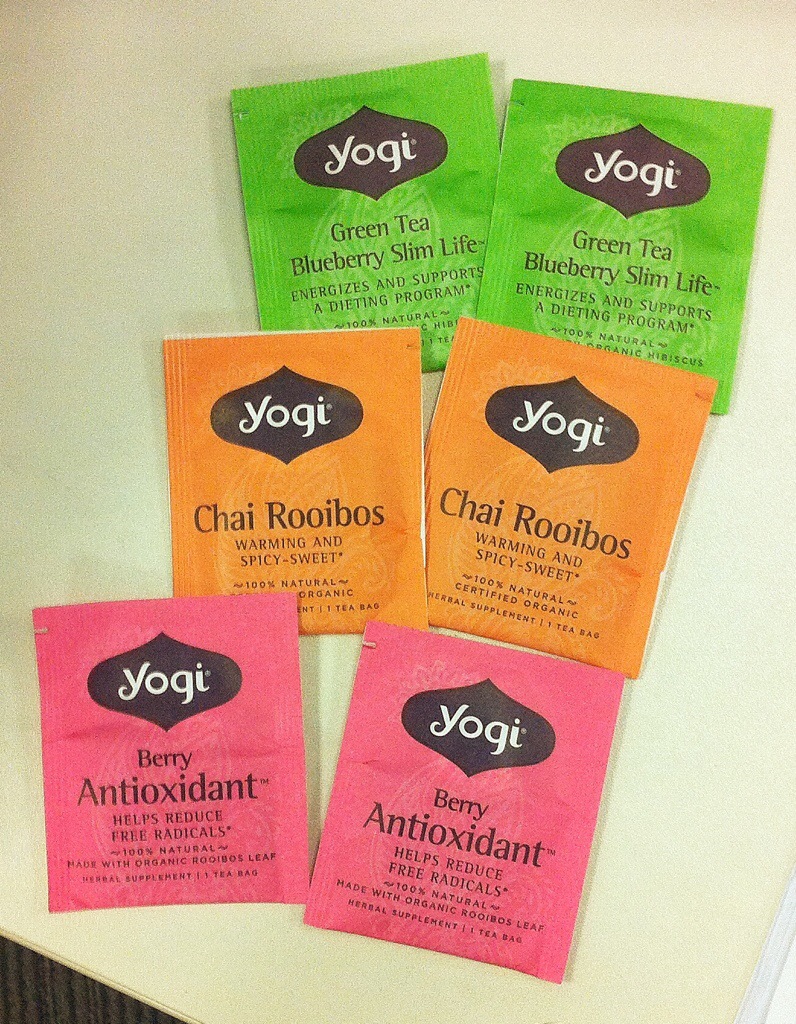 2 bags: Yogi Berry Antioxidant
2 bags: Yogi Chai Rooibos
2 bags: Yogi Green Tea Blueberry Slim Life
5) Another Round? – I had a pleasant experience overall with Juice Ko Jo. I'm not sure though if I can go  pro and just do juice without any fruits or veggies. But I have realized that cleansing really has a lot of benefits and they're just not just cosmetic. The main thing is that my fiber intake was probably so high during the 3 days I was in the program that my colon is thanking me up to today with all the extra help. I would definitely do this again maybe after 3 months. Quarterly cleansing seems really doable now that I've tried it once.
If you want to try Juice Ko Jo you can contact Jojilyn Mercado at 0922 863 4968. You can also follow Juice Ko Jo at their Facebook page and instagram.

Good luck!
(Disclaimer: I did not receive any compensation and samples for reviewing Juice Ko Jo)