Two Saturdays ago, we trekked to Made In Candy Glorietta for a one-of-a-kind candy making experience! You've probably stopped a couple of times at any of MIC's branches and have watched as their Candy Men pulled, rolled and twisted yummy candies into different designs and colors. I love the creativity that goes into each candy. I always leave the store with a few jars of MIC candies because they make great instant gifts for David and Noah's teachers and classmates.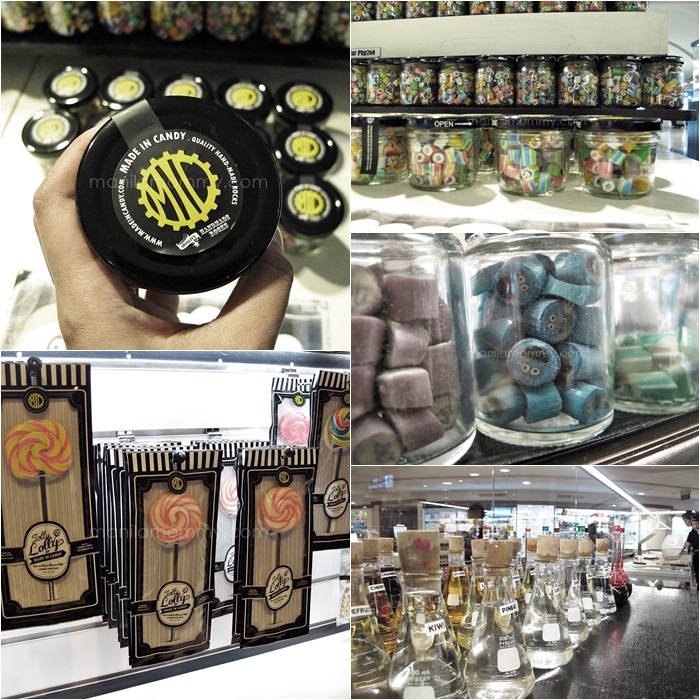 So, when DJ of MIC invited me to try out how they make their candies, I really couldn't say no. I was so happy that they accommodated my request to have David join and experience the candy making process too. It was such a fun afternoon. Candy making though is serious work. It's really fun to do but each design entails careful planning and coordination. It's creative colorful chemistry but the result is always adorable and super delicious. It's also this careful planning that makes it possible for them to create personalized candies for all occasions. It used to be that cupcakes became the giveaway du jour for a time but MIC's customized candies are the ones I see in baptismal and kiddie parties now.
Here's a quick guide on how ordering customized candies are done: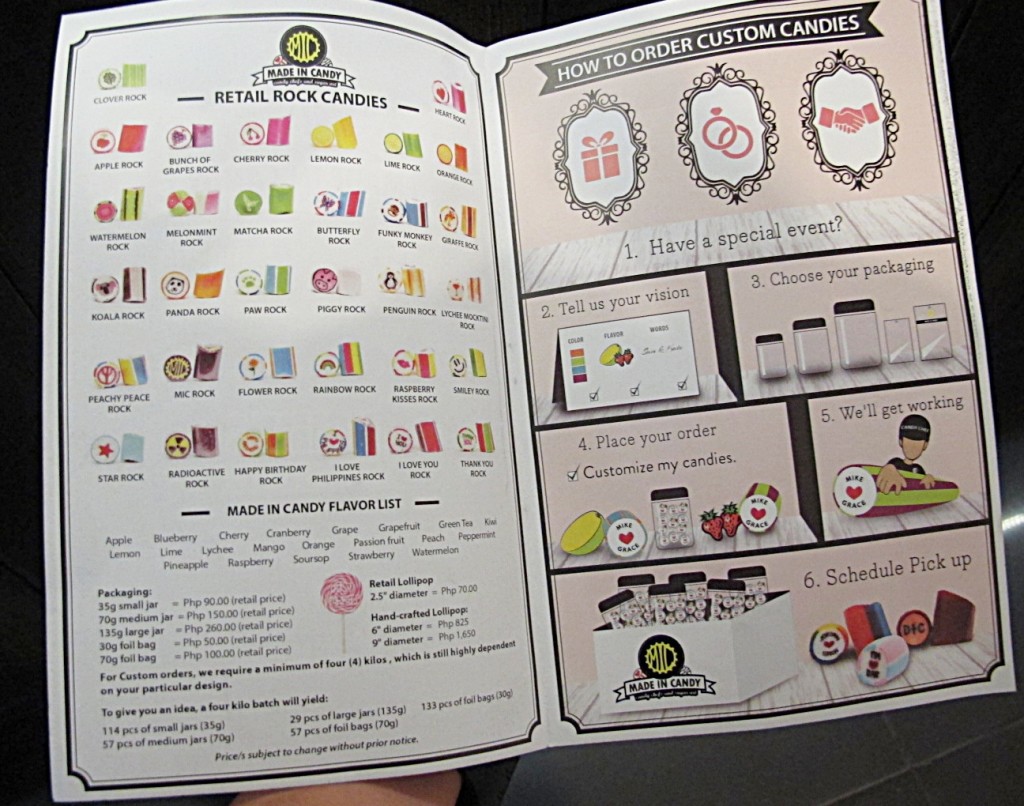 The MIC stores here in Manila are franchises of MIC Singapore, which opened its first shop in 2009. The Candylab (Philippines) Inc., handling Made in Candy (MIC), first made their debut in 2012 at the bridge way of the Powerplant Mall, Rockwell Center.
This was us last Saturday at the kitchen of  MIC in Glorietta. Their very helpful Candy Men were very game and gracious with us amateurs.  Dan, David and Me "helped" make rainbow candies and lollipops for the day!! We were right there in the open kitchen, playing with hot sugar while the sweet smell of candy filled the booth.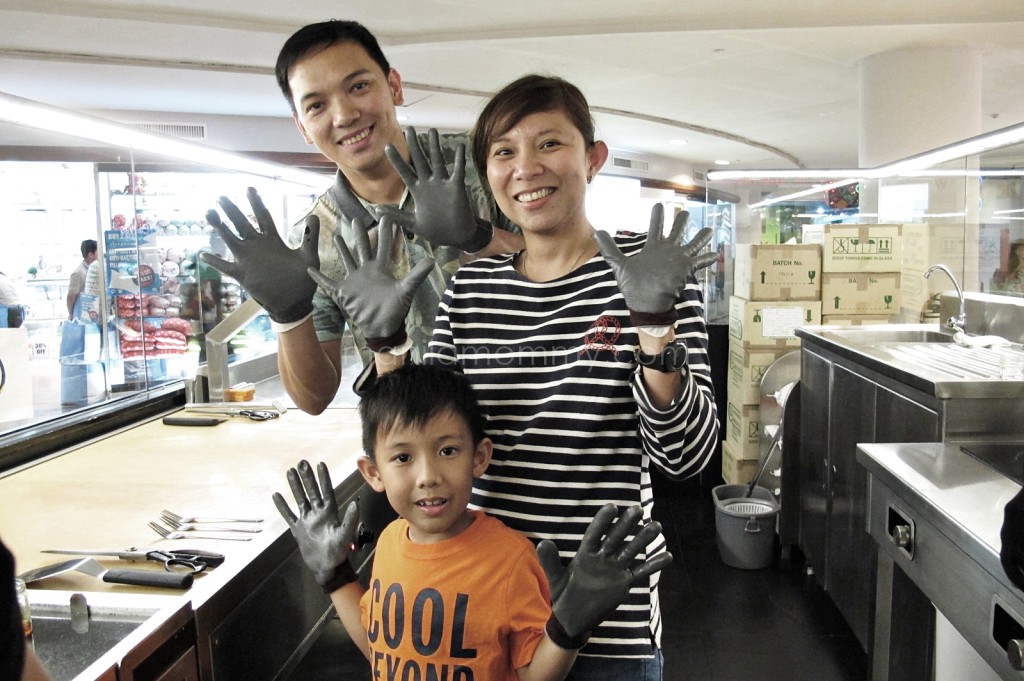 These guys trained for 3 months so they'd become experts in creating these colorful confections!  They're so adept at forming candies and handling hot sugar.  While we were making the candies, we all followed a diagram and these guys made sure all the ingredients were measured and weighted carefully so that the candies are well balanced in terms of flavor, color and texture.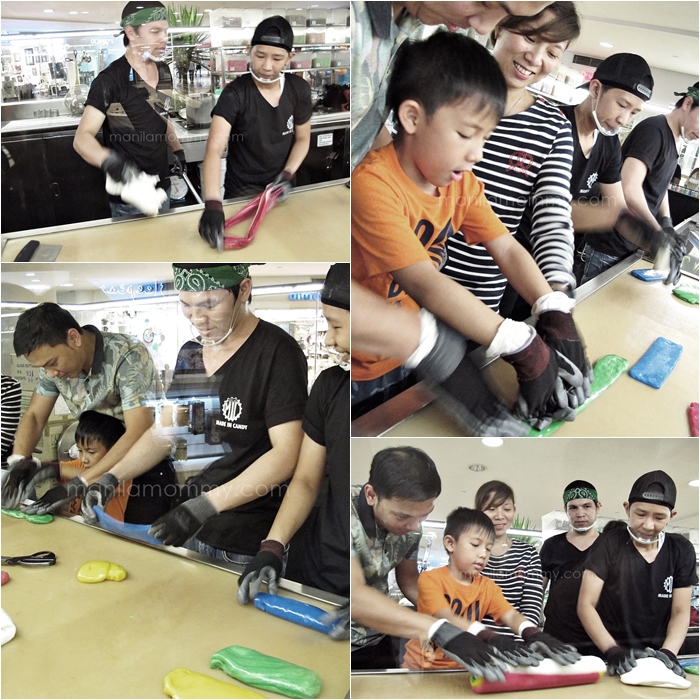 It takes a lot of muscle to pull these candies! Ang bigat nya ha so Dan did the pulling!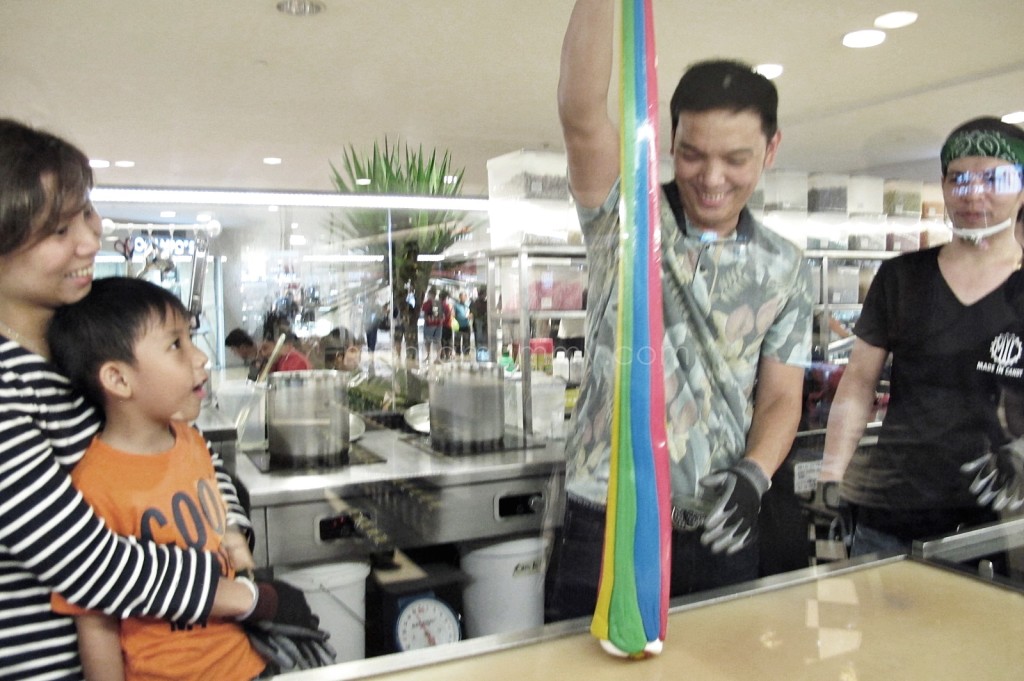 Once these candies are stretched and pulled thinly, it was time to cut them into the teeny tiny pieces of rock candy. This batch we made produced 3 kilos of candy!!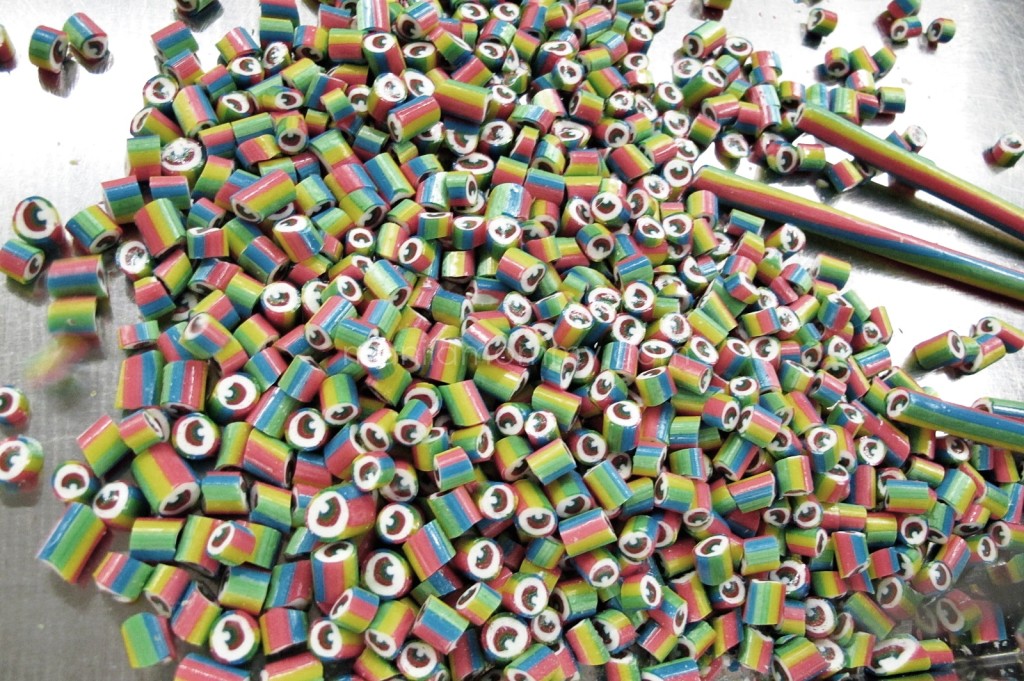 From the same batch, the Candy Men also made lollipops!  They even had our initials on them heehee!!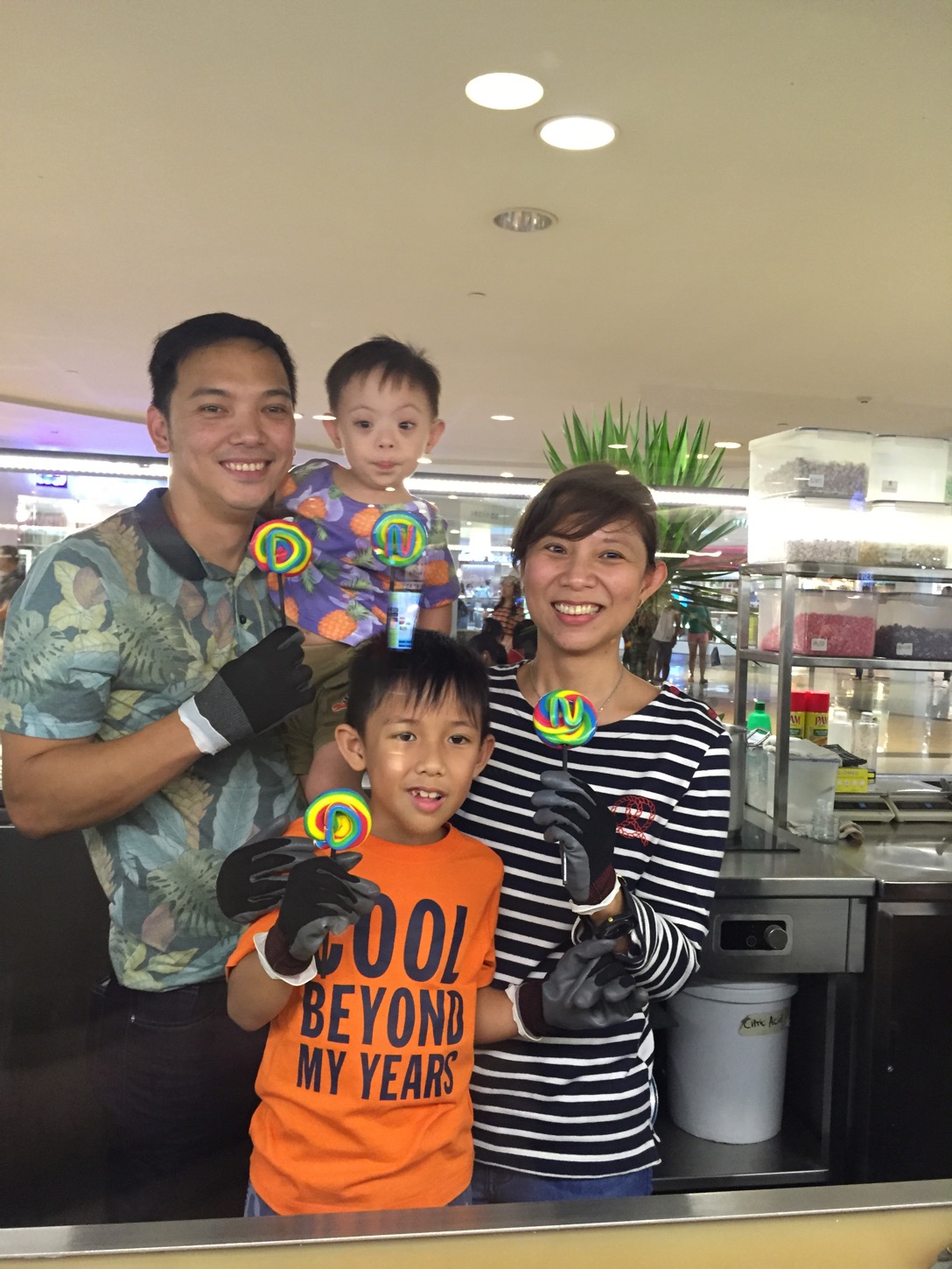 It was a really wonderful experience and sweet way to spend a Saturday afternoon!  Thank you so much DJ and your lovely team for having us! We'll drop by soon. Our stash is almost out na h aha!
Do visit  Made in Candy's branches at the following:
Powerplant Rockwell- 2/F Power Plant Mall
SM Megamall- UG/F SM Megamall, Mega A
Alabang Town Center- New Wing, Alabang Town Center
Glorietta 4- 3rd Level, Glorietta 4
SM Mall of Asia- Ground Floor Entertainment Mall
Facebook: https://www.facebook.com/MadeInCandyPhilippines
Email: philippines@madeincandy.com
(02)866 56 24; 0920.964 90 76