I've been blogging since the early 2000s and have been online since my dad bought our first modem in the 90s. Journaling however is something that I've done since I got my first diary as a kid. It was pink, had fragrant pages and had a lock which I kept in my dresser drawer. Blogging is the extension of my journaling  days but without the lock and key. To blog is to be brave I say. Opening your life up exposes not only your strengths but your vulnerabilities too to  a whole new audience (the only audience of my secret diary then was my nosy brother haha!). My post about Noah, my breastfeeding experience, work-related issues, these are my personal stories that I made public and that I willingly shared. From these posts, I gained insight, inspiration from engaging with my readers, some of whom are fellow bloggers too.
It is in the midst of all these blogging and posting that I met a couple of other mom bloggers who were on the same journey as I am.  We're all trying to be good parents to our kids and sane wives to our husbands. I read their stories and found tons of inspiration and practical tips. I love the community I found  and immersed myself in conversations with these fine fellow bloggers both on twitter, facebook and text! Suffice to say, the mom blogging community is friendly, warm and very supportive. I found good friends in this group and in the brief period we've known each other, we have all shared such big parts of our lives with each other that I feel that we will always be connected.
That's why I am thrilled to be a part of the Mommy Mundo SoMoms. When I was invited to join the group and found out who I will be with, I was really excited. Some of the ladies there (Kris, Eli, Jen, Jenny and Michelle) have become very good friends of mine and are even Noah's godparents!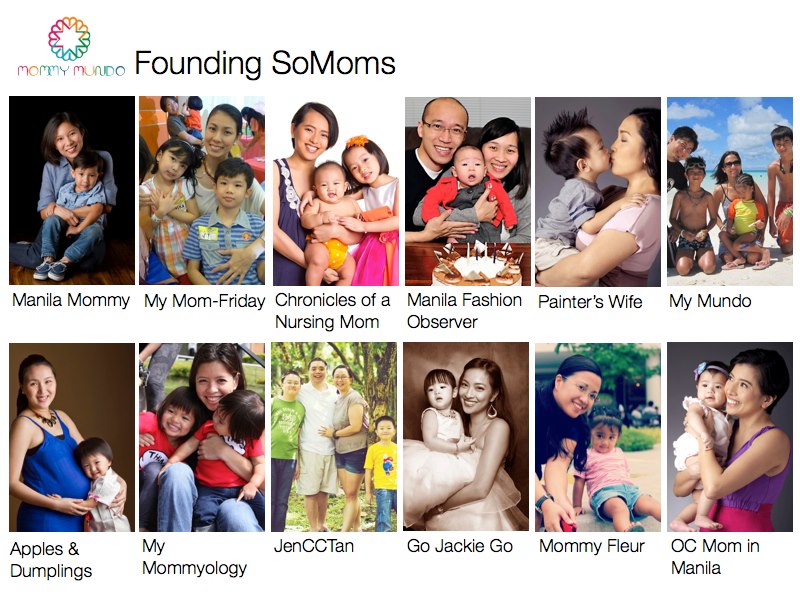 So what exactly are the Mommy Mundo SoMoms? In a nutshell, we are a collective of moms who leverage social media to bring forth our stories, causes and advocacies. To read more about the group visit our website here.

The group will be launched officially at the Mommy Mundo bazaar on Nov. 24-25. Us SoMoms will man the Mommy Mundo SoMoms booth to meet, greet and make chika with you guys. I'm not sure when I'd be there though as my schedule revolves around Noah 😉
The official launch of the SoMoms is another thing to get excited about with the Mommy Mundo Bazaar. Our shop, ManilaBaby Shop will also be there. The Mommy Mundo bazaar is a one-stop event that brings together some of the best mom and family-owned businesses. You can bring your kids as they can enjoy free face painting booths and a Fun Ranch play area!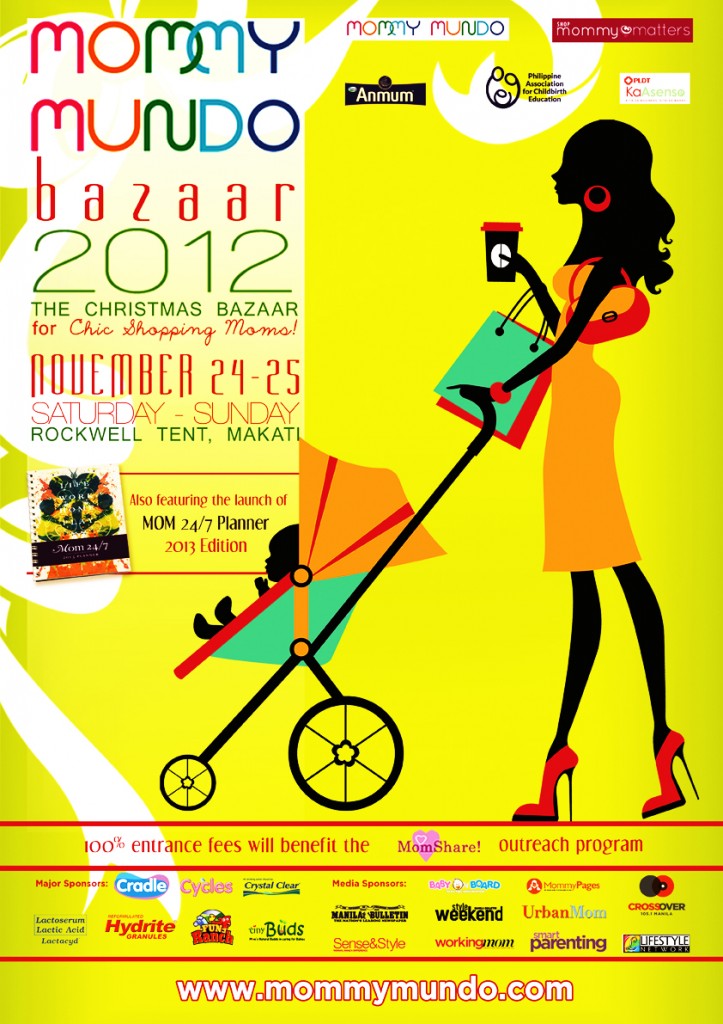 Here's what you can also expect from the bazaar:
Credit Card terminals for your credit purchases
Mommy Mundo shopping bags (please also free to bring your own so we can minimize the use of plastic at the event)*
Free drinking water from Crystal Clear
Kids play area by Fun Ranch (inflatable play area and game booths)Face painting for kids by Partezeit
Free family photo *
Breastfeeding lounge and diaper changing area
Free issues of Mommy Mundo freezines (Urban Mom and Mommy Pages)*
Free issues of Working Mom Magazine, Sense & Style Magazine*
and more surprises!
*while supplies last 🙂
The 2013 edition of the Mom 24/7 Planner will also be launched at the Mommy Bazaar.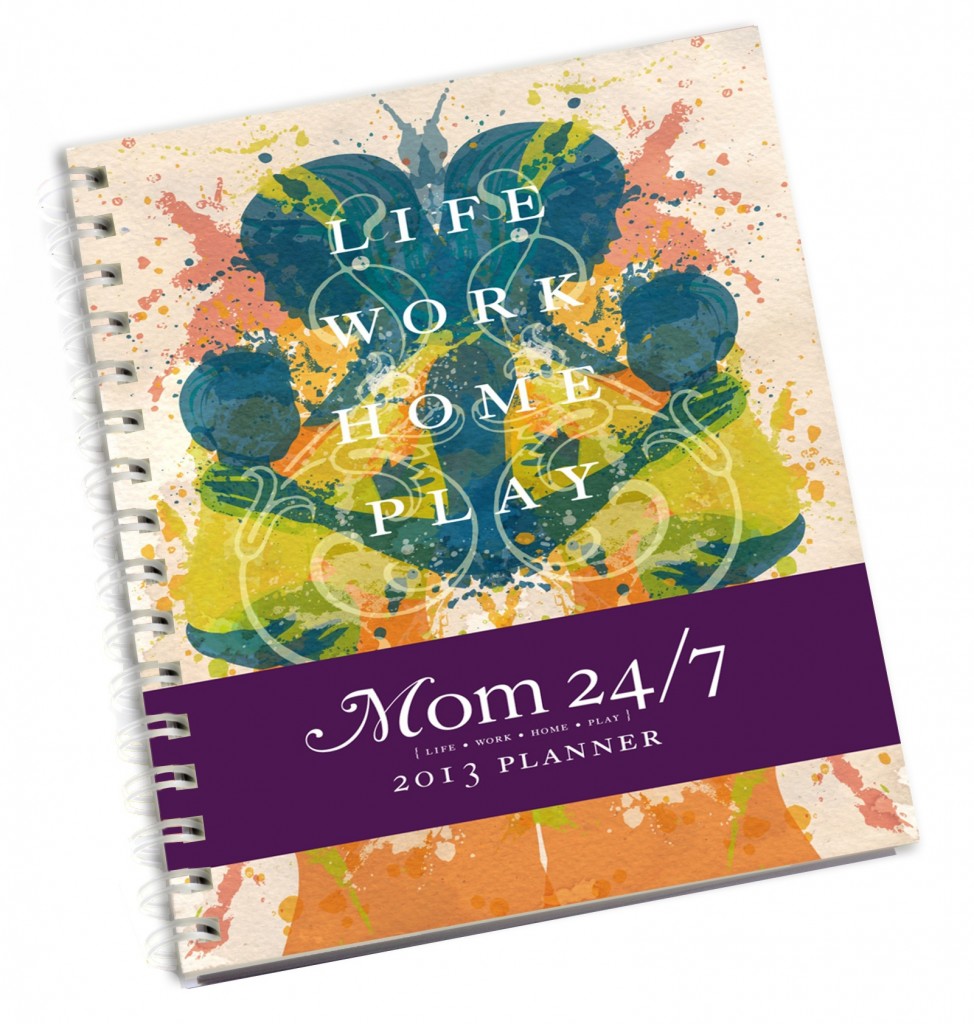 To celebrate this awesome shopping event and the launch of the SoMoms! I am raffling off a Mommy 24:7 Planner, a Mommy Mundo Passport which entitles you to discounts and freebies to Mommy Mundo partner shops (jncluding Manila Baby!) and Free Entrance to the Bazaar!
The mechanics are super simple. Just go the rafflecopter widget below to see how you can join the raffle! Thanks and see you at the bazaar!
Please visit the other SoMom blogs too who are hosting the raffle as well. Spread the love!
Manila Fashion Observer
My Mommyology