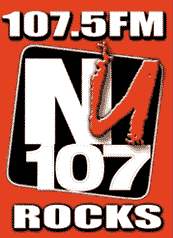 I feel compelled to post this since an institution, the medium that provided the soundtrack to my oh-so angsty teenage (and young adult?!) years is closing down on Nov. 7. If you've been following me on twitter, I've twitted this link to ex-NU DJ Jaedee's (the news goose and host of Against the Flow) post which she has now deleted but thanks to Google Cache is still alive: NU 107 Closing Down. I first heard about this because I follow @thelmabowlen otherwise known as "Joey" of Zach and Joey in the Mornings. I remember that I was on my stationary bike then, reading tweets while Magkaribal was on a break and I just screamed a big NOOOOO!!! when Thelma posted the link to Jaedee's blog. And just like that the home of Nu Rock is closing its doors down on Sunday, November 7, 2010.
I grew up with music around the house. My dad had a big turntable/cabinet thingy that was made of wood and I remember how my dad would play his records every afternoon. He had Hall & Oates, Joe Jackson, Stevie Wonder, the Doobie Brothers and the Stars on 45 Beatles and those would blast from our house while me, my siblings and friends would be playing in the parking lot of the apartment complex we lived in. When I was in grade school, I listened to pop because all my friends were and we sang "That's what Friends are For" with so much earnestness and sincerity until we got sick of the song.
I'm not sure how I jumped into Rock but it just happened. I can't even remember who convinced me to turn the dial on my radio to the extreme right and what song made me do so. I have a feeling it was Guns N' Roses' Sweet Child of Mine with Slash's sweet guitar riffs or it could be the first time I listened to the Eraserheads and just loved them the moment I heard Tindahan ni Aling Nena. NU 107 has always been there ushering new bands with the old and generally just being the cooler,hipper kid (or uncle haha) in a room full of noisy DJs (seriously Tambalang Balahura and Balasubas?!) and awful novelty songs. The best thing about NU is that it featured great Pinoy bands and absolutely original Pinoy music. The station held it's last Rock Awards last Friday and Franco won best new artist. Listen to Franco here. Franco can take on all those bossa nova/acoustic singing mall music artists that have littered our aural landscape (no offense if you're a fan of them). Or may I suggest Peryodiko – that's great Pinoy songwriting right there.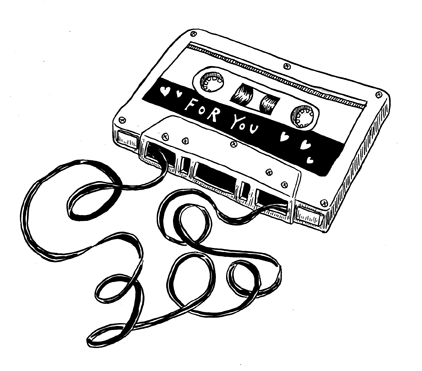 But I digress. I would like to thank NU for just being there. BDW and I talked a few weeks back about how awesome that NU remained unchanged and true to themselves after all these years. Yun pala, eto na mangyayari 🙁 I hope we didn't jinx NU 🙁 Music played a big part of my and BDW's coming together. We shared a love of modern and alternative music and shared mix tapes pa! MIX TAPES!! I remember that we both loved Peter Searcy's Invent and the Dambuilders' Drive By Kiss. I really knew BDW liked me when he circled SM Makati a few times before dropping me off at the MRT station because he wanted us to finish listening to U2's Stuck in a Moment. Then there was that Slapshock concert I attended ALONE because BDW chose to go with a friend who was having girl problems. He caught up with me at Katipunan. Of course I was fuming by that time and my feet were hurting because a guy in Doc Martens stepped on my big toes which died on impact!! (But yeah, I miss moshing haha)  Haay but of course BDW apologized and syempre everything was alright after that 🙂 That friend who was having girl problems became one of our closest friends too.
With that said, Music is Love, Music is Life and Music is a Gift. Thank you NU 107 for being my year-round Santa for some 19-odd years now. I will always remember you fondly and with warm fuzzy memories. Long Live NU 107. Raklang!! Panksnatded!!
Stream NU107 here
Schedule of NU's last week (Zach is boarding!!)
mixtape image from here | nu poster from here