I have a big "mommy" wallet. I have so many IDs and discount cards that I bring with me everyday. It's been a habit of mine to bring the extras in my bag so that I can always be prepared in case something happens to me, Dan or the kids (knock on wood!!)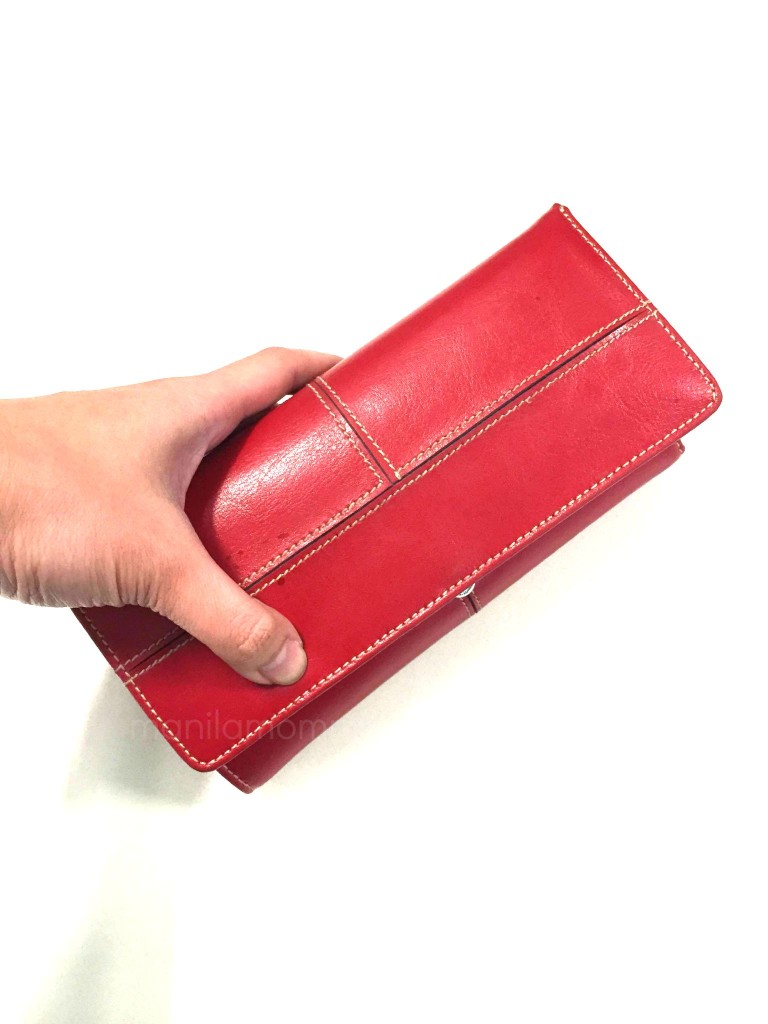 Healthwise, I never leave home without these cards.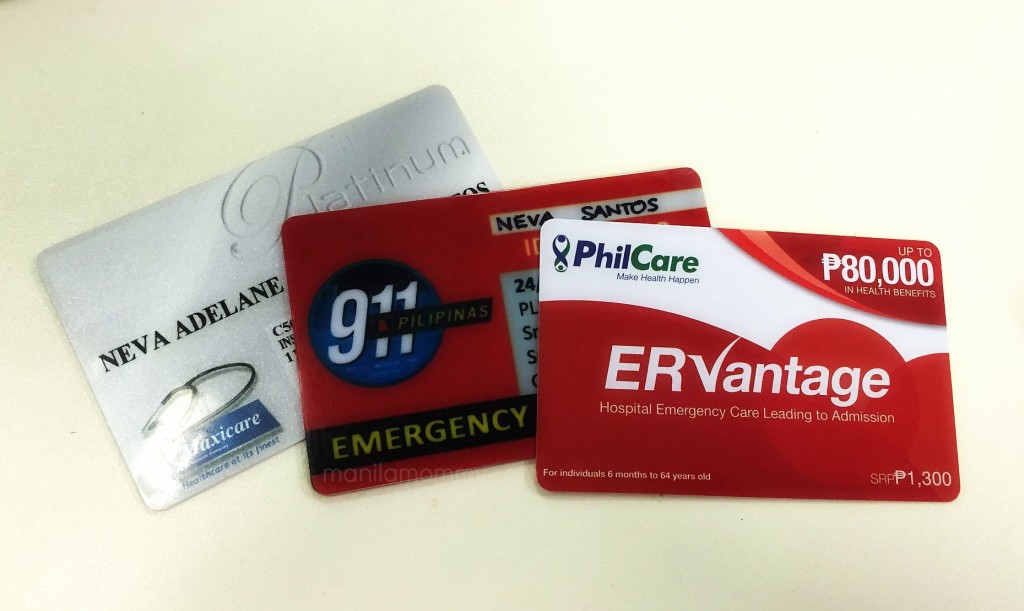 The Philcare ERVantage HMO card is the newest addition to my ever growing "must-brings" which I got from Smart. I already have extensive coverage for myself and the kids with our company's HMO and Philhealth but I got this card in cases when my HMO would not be able to cover our expenses anymore. I've experienced this firsthand when we've maxed out our HMO's coverage when Noah was admitted for Pneumonia last year. Buti na lang talaga umabot pa pero sagad na sagad na kami. And so it really is a must for me that we not only have extra funds to cover the emergency care of our loved ones but additional coverage as well.
The other reason why I also have Philcare's ERVantage card is that it allows me to extend this coverage to our darling yayas, Ate Ann and Ate Maimai. Their health is also my responsibility. I give them vitamins and buy medicines for them when they are not feeling well. If something happens, at least I have the coverage to provide them with the proper medical care. This card as well as the other ER hospitalization cards are for individuals 6 months to 64 years old.
These prepaid cards are so easy to purchase. If you are a Smart Subscriber and have Smart Money you can avail of the following:
• ER Vantage (Emergency Care and Hospitalization), a one-time use prepaid health card, which covers hospital emergency care leading to hospitalization. Variants include the ERV40 (P900 for health benefits of up to P40,000), ERV60 (P1,100 for health benefits of up to P60,000), and ERV80 (P1,300 for health benefits of up to P80,000).
• ER Shield (ERS), a one-time use health card, which covers out-patient hospital emergency room care, available for P800 with up to P50,000 in health benefits
• Smart Check-Up (SCB) which covers annual physical examination or pre-employment package available for P499 that includes tests such as Medical History Taking, Physical Examination, Chest X-Ray, Complete Blood Count, Urinalysis, and Fecalysis
Both the ER Vantage and ER Shield cards are inclusive of diagnostic and therapeutic procedures, nationwide access to more than 400 designated PhilCare affiliated hospitals, Go!Mobile app access, as well as PhilCare 360 participation. The SCB card may be used at any PhilCare Clinics and Hi-Precision branches in Metro Manila.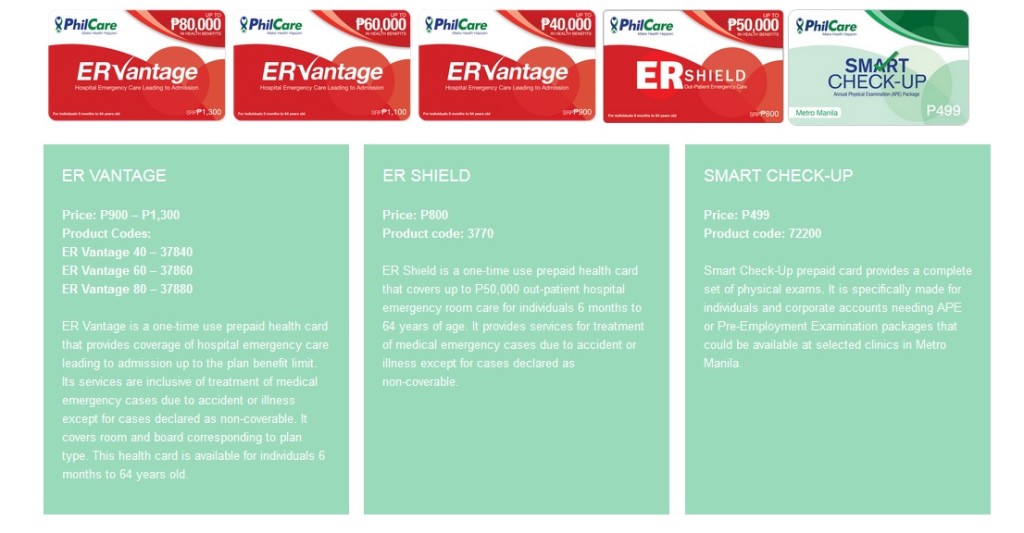 To purchase via Smart Money:

Go to the Smart Money menu on your mobile phone
Choose Pay bills
Go to Others
Enter PhilCare Biller code < 02025 >
Enter the product code followed by the cellphone number of card recipient (Example: 3784009983333333)
– ER Vantage 40 < 37840 >
– ER Vantage 60 < 37860 >
– ER Vantage 80 < 37880 >

[Note: No space between the product code and the cellphone number. The cell phone number must be the number of the person to whom the PhilCare health card should be delivered]

Confirm the transaction and input your PIN number. Upon the receipt of your successful transaction, simply send your name and the delivery address. Once you receive your card, benefits may already be availed 7 days after successful SMS registration.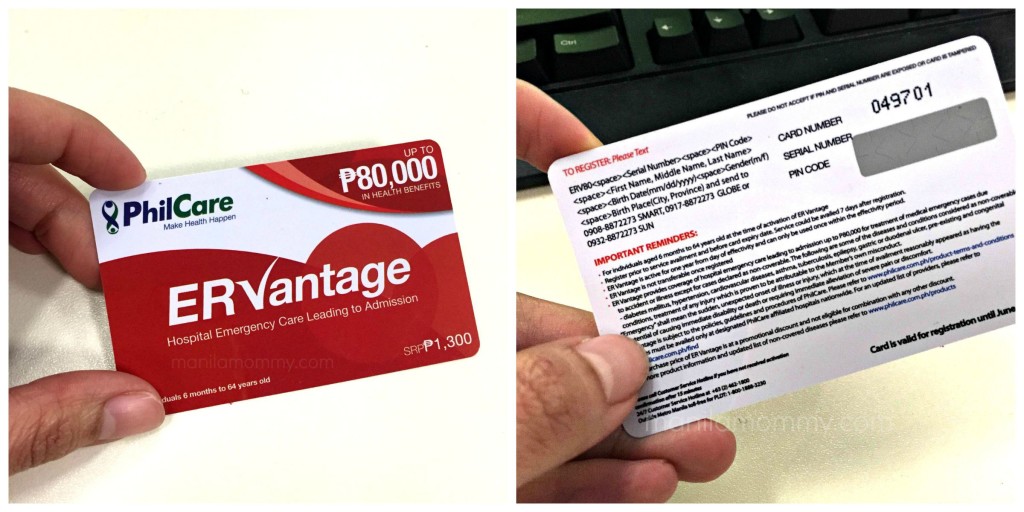 Non-Smart Telecom subscribers can buy these prepaid health cards through Smart Padala centers (there are 30,000 nationwide!) or buy directly from PhilCare's website at www.philcare.com.ph/products. If you purchase through Smart eMoney, delivery for your card is free. The transaction fee for purchasing these cards are only P2.50. You can load up your account through Smart Padala centers nationwide such as sari-sari stores, convenience stores, and other Smart Telecom partner outlets.
To know more about this convenient service go to http://www.philcare.com.ph/smartmoney/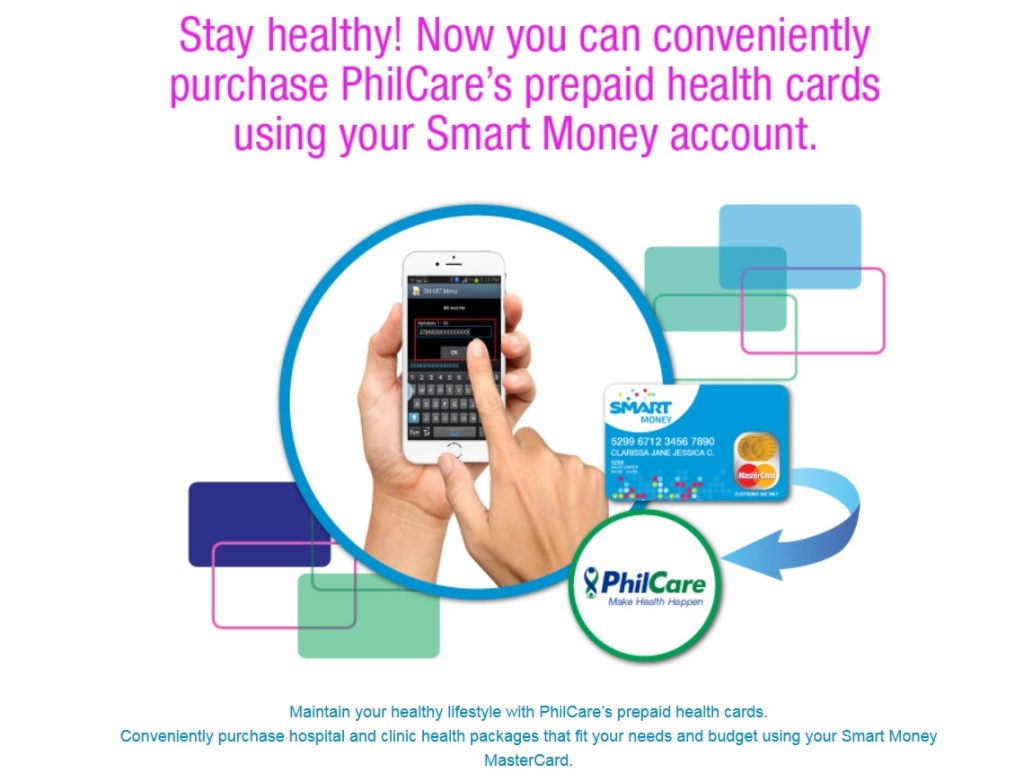 This is a sponsored post on behalf of Smart Communications. Words, pictures and and opinions are my own. Thank you very much for supporting the brands that continue to make Manilamommy.com possible 🙂