Technology today moves at such break neck speed that it's so hard to keep up! I usually rely on friends and techie family members to update me on the latest and the best out there. The latest buzz that I've been hearing about is all about the PLDT HOME TVolution Stick. It's PLDT's newest partnership with Microsoft which turns any HDMI- ready TV into an Internet TV!!!
This stick packs a mean punch and I am so excited to try it!!!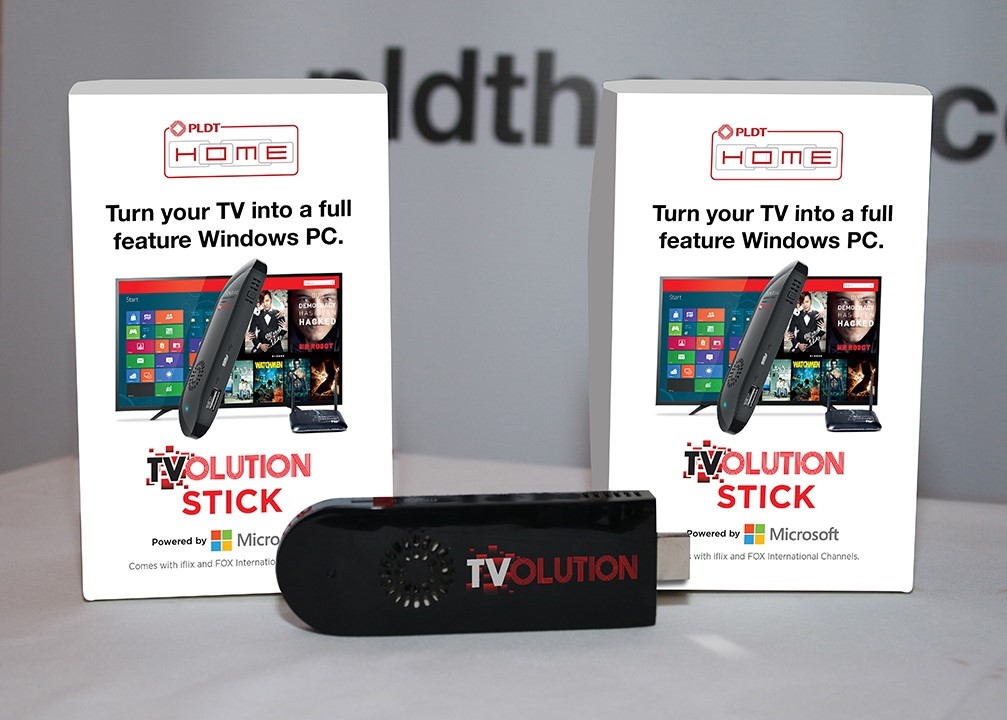 PLDT HOME has always been at the forefront of OTT (over-the-top) devices. The TVolution Stick was actually born out of the huge success of the TVolution. Imagine your TV becoming a PC. Ang laki ng screen haha!! But one thing I love is that I can search for the kids' favorite YouTube videos and they can see their favorite cartoons and shows on our TV! As for me, I can search for my favorite TV shows and movies on iflix and FOX and watch it straight on our TV. I just finished watching the entire first season of Attack on Titan on iflix. I want to watch it again with the TVolution Stick para full effect yung Titans (scary!)
Here are some of the other features of the TVolution stick:
• Runs on Windows OS 8.1
• Runs on PLDT HOME's powerful broadband connection
• Portable, plug and play
• Surf using Microsoft Edge
• Work using Microsoft Office 365 suite including MS Word, Excel, Powerpoint, OneNote, One Drive (perfect for light editing for documents! And checking important emails)
• Access 15GB files for free via the OneDrive cloud storage
• Skype (imagine talking to your loved ones on your TV!!!)
The TVolution Stick by Microsoft is available to new PLDT HOME subscribers or existing subscribers who upgrade to high-speed plans 999 and up. All new PLDT HOME Fibr and DSL Plan 999 subscribers also get the stick for FREE, complete with iflix and FOX,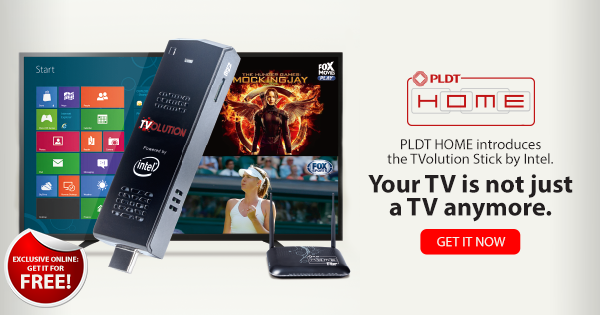 You might have seen the ad too!
For more details visit pldthome.com/tvolutionstick