I've had the same mobile number for 12 years I think. It's seen me through a number of phones and it's become the number of our side business too.  I've always thought about switching but I only want to do it because a plan fits our family budget. I've always been tempted to get a  new number and a new plan because of a new phone (hello iPhone 5!) but the practical side of me (meron pala ako nun) has always won. I really don't need to add a cost of almost 2k to our family's monthly expenses just so I could get a new phone. I also don't want the hassle of moving to a new number if the cost of the plan would be more or less the same as what I have now.
Enter Smart Telecommunications. Smart has always tapped me and the blog to be a partner for a lot of their campaigns.I can't thank them enough for their support but their newest plan has gotten me and Dan hooked.  You're probably seen the ads already on TV.  The Smart Family Ties plans could not have come at a better time.
At 300 per line which comes with a FREE PHONE hello spin-a-win! I told Dan about the plan and he was very much willing to give up his line now to move to Smart (I already am moving) It's convenient, it turns out to be a cheaper plan for all the members. Up to 6 members can be added per plan. The 2 plans currently available are Plan 900 and Plan 1800.
1) From 2,500 a month to just 900 a month.
Dan and I have a plan that costs us both 2,500. Mine is a plan which for 800 a  month, I can either use up for all calls or all texts. Because my number is also my business number, hello my average monthly bill has gone up to 2,000.  Dan has the same plan but it's at 500 per month.
Moving to Smart's Family Ties allows us to consolidate our phone plans into 1 plan. This brings our monthly cellphone bills cost to just 900.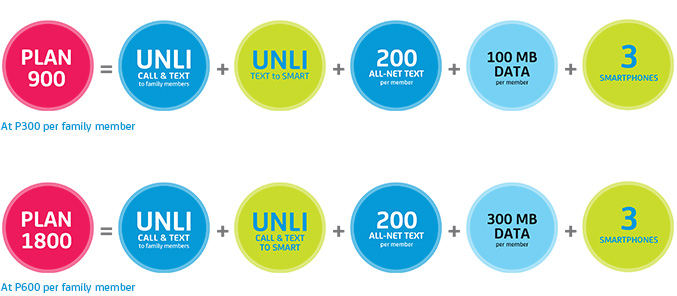 2) Free Phone PER Member
We all have our own phones already but Dan still has a Nokia . Ilang beses na nyang naiwan yan at walang nagnakaw hahaha 😛 I have an iPhone 4 naman. So in this plan, sulit si Dan because he gets a new smart phone, I get an extra smart phone and our two nannies get a common phone that they can use to call or text us and most importantly sent pictures of Noah and David and what they are up to without worrying about load. I give our two nannies monthly load allowance of about 100 each to cover the texts that they send us sometimes. At least now, it's all under one plan. I can call Yaya Ann and Yaya Nida to check up on the boys, most especially with Noah when he's in therapy. So wait, additional savings din yan because from the load allowance of 200 monthly!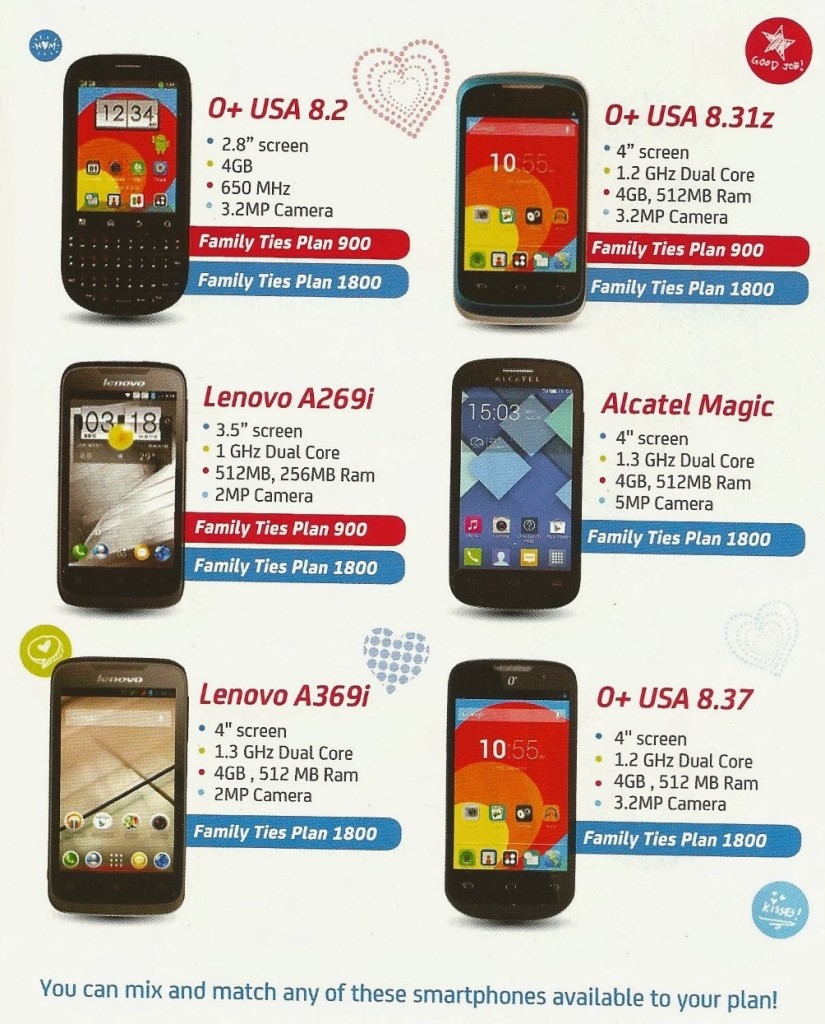 3) It's just too easy.
During my lunch break, I went to a Smart center near our office and asked for an application form for the Family Ties Plan. The friendly service rep gave me a copy which I took to the office. I filled it  up and I will be submitting the form this week.
Additional Perks:
The Vodafone Guardian App
Vodafone Guardian is a FREE app designed to keep kids safe from mobile mishaps. It gives the parents the power to choose, restrict, block & protect with the following features:

Set caller and SMS permissions (receiving and making calls)

Filtering contacts to avoid interaction with strangers

Block or restrict smartphone features such as the camera, social media applications, games, etc. permanently or at certain times (i.e. if the child is at school)

Password protect parental settings and alerts if the application is uninstalled

Receive a text message if the application is uninstalled
Although the extra phone will go to the nannies and not to David, I will be installing the app on the 3rd handset just to protect who can contact the nannies thereby protecting na rin the kids.
I can't wait for our plan to be activated! Hello to a Smarter 2014! Hello to staying connected without breaking our budget! Wahoo!