Sale Alert moms and dads! St. Patrick's is having its end-of-season sale from June 9 to June 19. We personally love St. Patrick's and have bought tie-sides and infant clothes from the brand when DW was just a wee baby (I can't believe DW's almost 4 years old already!).  We've given away most of DW's old clothes but we know the ones from St. Patrick's will stand the test of time given the great fabric and quality of the items we bought.  I remember seeing those clothes though before packing them away for the province and I couldn't help but sigh. I can't believe how fast time has flown and DW now "chooses" what he wants to wear when we go out.
Teka, I was about to announce a sale, bakit ako naging EMO? haha 😀 My hormones have gone haywire I tell ya!
Anyway, the sale will be held at Numa Organic and Eco Baby Store at AEK Building, 40 E. Rodriguez Sr., Avenue, Quezon City. (From St. Luke's QC, sits on the left side of the road before you get to D. tuazon St. If you're coming from Mabuhay Rotonda, go to E. Rod it would be at the right side after D. Tuazon) You can also call them at 732.1522/ 732.1954 or email them at info@numa.com.ph
I have to warn you moms to be prepared to shop when you go to Numa. It's a really great store with a great selection of products for you, your kids and your family.  I "discovered" the store last year and posted about it  HERE.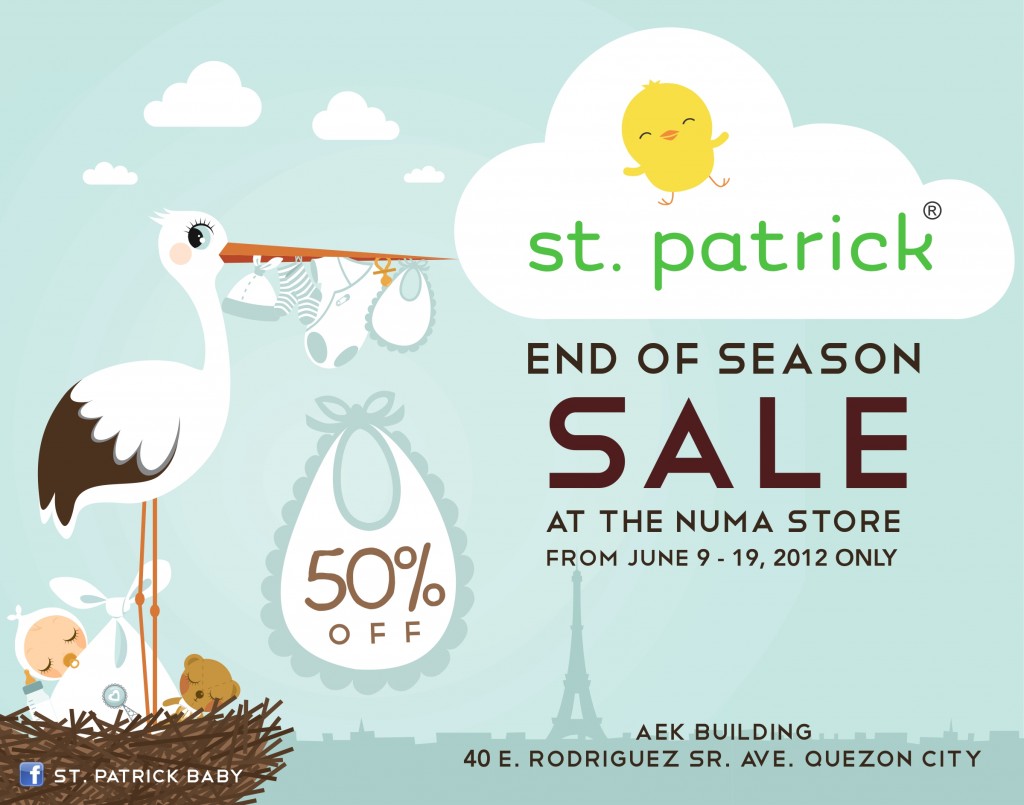 Happy Shopping!!