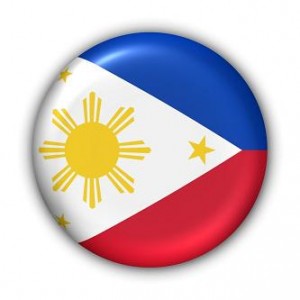 2009 – what a year for us Pinoys. Amidst the tragedies that we all fell under,there is one thing that clearly shone the brightest this year and that is the Pinoy's Bayanihan spirit.  It's a spirit that should be cultivated, nurtured and celebrated — Pinoys helping Pinoys. (I will not say anything about the government….this is a happy blog after all :P)
I've gathered some links from projects that help us help our fellows. If there are other sites or projects that you want to include, please do so and leave a comment and a link to the org's website.
No gesture or idea is too small. I'd love to hear your thoughts and ideas!
WorldVision's Give a Noche Buena Gift
I've been a long time supporter of this organization and have been a believer of its advocacy of empowerment through education and skills training. Sponsoring a child now costs Php600 a month.  However, you can help a child and his/her family through one time sponsorships and donations. One such opportunity is the org's Noche Buena basket drive for their kids and their families. World Vision does this every Christmas season.
According to the World Vision website:
Now is a chance to pass on hope, joy and love by making a Noche Buena Gift to a child. One Noche Buena Gift* contains a feast of food and goodies for a child and his/her family.

For only Php 1,000 you can make one family experience the joy and warmth of the favorite Filipino Christmas tradition — the Noche Buena, a gathering during Christmas eve to thank and celebrate the birth of our Lord Jesus.

You can also give in behalf of your friends and loved ones. For every Noche Buena pack that you pledge to other children in behalf of your friend(s) or loved one(s), s/he will receive a Christmas card from World Vision under your name.
The deadline for donations is Dec.18, 2009.
(For our office's kris kringle, I've always asked my monito or monita to donate the cash equivalent of the "revelation gift" to World Vision as a one time donation. They make Php500 really go a long way!)
You can download the Noche Buena form here
To learn more about child sponsorship click here
National Bookstore's Project Aklat
Project Aklat is a book donation drive by National Bookstore and Yes Pinoy Foundation.  You can donate a book for as low as Php30 through selections provided by the store for you. I was able to donate three books last time I shopped at NBS (I really have to apply for the Laking National Card now, sayang ang points!!)  and the selection from Adarna, Anvil and other Filipino publishers are great. I have some Adarna titles in DW's library and the illustrations from Illustrador ng Kabataan and the original Pinoy stories make the books great gifts to give!
For more info on National Bookstore's projects, click here
Pass It On Gift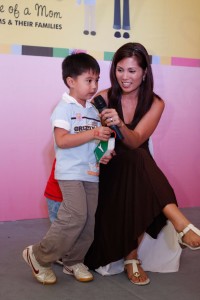 I learned about this from Patricia "Shaan" Bermudez-Hizon (yep the sportscaster). I follow her on twitter (@patriciahizon) and this woman is a one woman DSWD. During Ondoy, she housed and took care of an entire orphanage whose facilities were flooded. She regularly organizes medical missions for the city's depressed areas and during the height of the DSWD brouhaha, went to the warehouse by herself and packed goods all by her lonesome. Wala lang, idol ko sya!! I wish I have her energy and most especially her courage.
At her blog she wrote of a Pass It On Gift, which she received one Christmas from one of her friends. She wrote:
"I immediately read the card which didn't have the canned Christmas greeting. The card read that it was a "Pass It On Gift."

"This is a 'PASS IT ON' gift. In lieu of a Christmas gift for you, we prepared a 'Noche Buena' food package for a needy person… a street vendor, a construction worker, a carpenter, a painter… any person who does not receive a regular salary and 13th month pay… someone who may have nothing to feed his family for Christmas if he is not able to sell anything or have any work that day. We hope that the happy surprise you see on his face when you 'pass on' this package will fill your heart with joy, fulfillment and gratitude to the Lord for so much blessings given to you and your family. A Blessed Christmas to you and yours!"

"The colorful palengke mesh bag had a kilo of rice, a champorado mix, a can of carne norte, luncheon meat and a bag of yummy choc-nut. It was enough to make a family dwelling on the streets, or a child begging for food, a woman living under a bridge, or a man selling candies at the corner to have a filling feast for Christmas."
Ang galing diba?? This inspired me to do our own noche buena baskets for the maintenance staff in our office. The hubby wholeheartedly agreed as well.
*patricia and vicente's pic from expomom.wordpress.com
These are just three but I know there are a lot of ways to help! I'd love to hear about your good deed for the season!