The best thing to hold onto in life is each other.
-Audrey Hepburn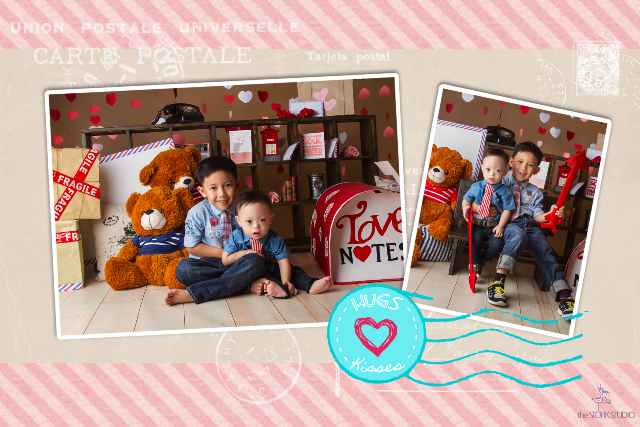 We had a wonderful session with the Stork Studio last Sunday. Sofia regularly holds mini-sessions which are 15 minute photo shoots centered around a theme. The boys were  invited to be a part of the Valentine shoot and we happily accepted as we have always been big fans of Sofia's work. Kary of She Dreams in Ink styled the studio which centered around love letters.
We've had our family pics taken by other portrait studios before but Stork Studio really is a cut above the rest.  Sofia has had years of experience behind the lens so she knows how best to bring out the smiles and the personality of her subjects.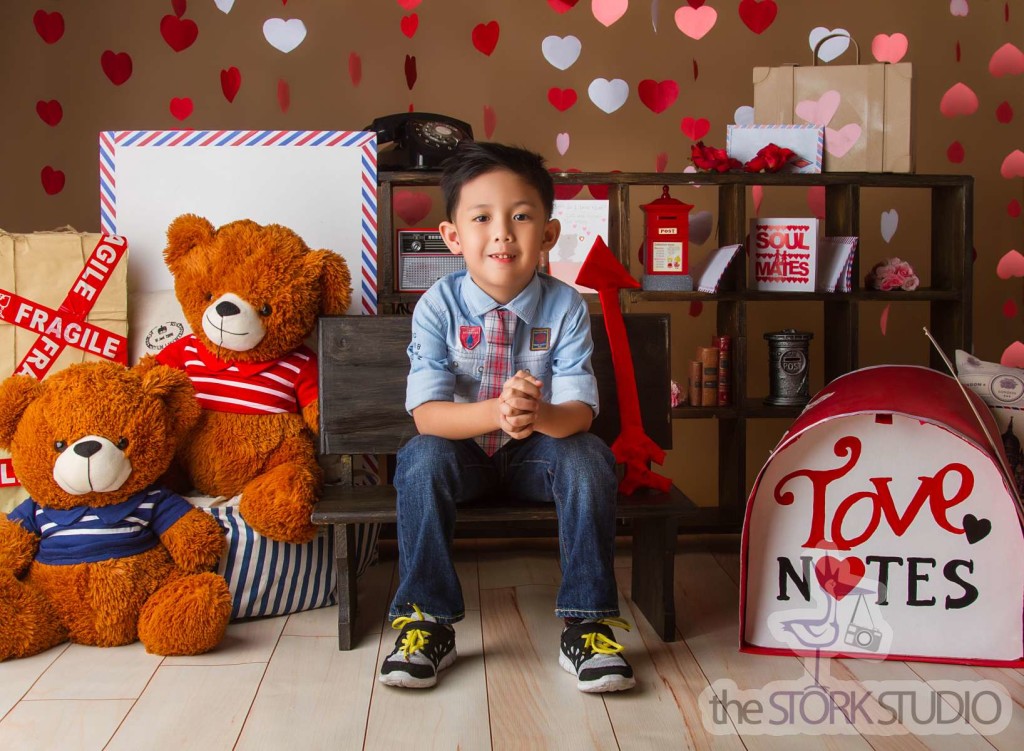 Noah was a bit challenging to shoot because he would always crawl out of position! Sofia caught Noah almost ready to escape again  in the pic below. Dan and I of course chose this pic because it just shows Noah's personality. Bugoy talaga!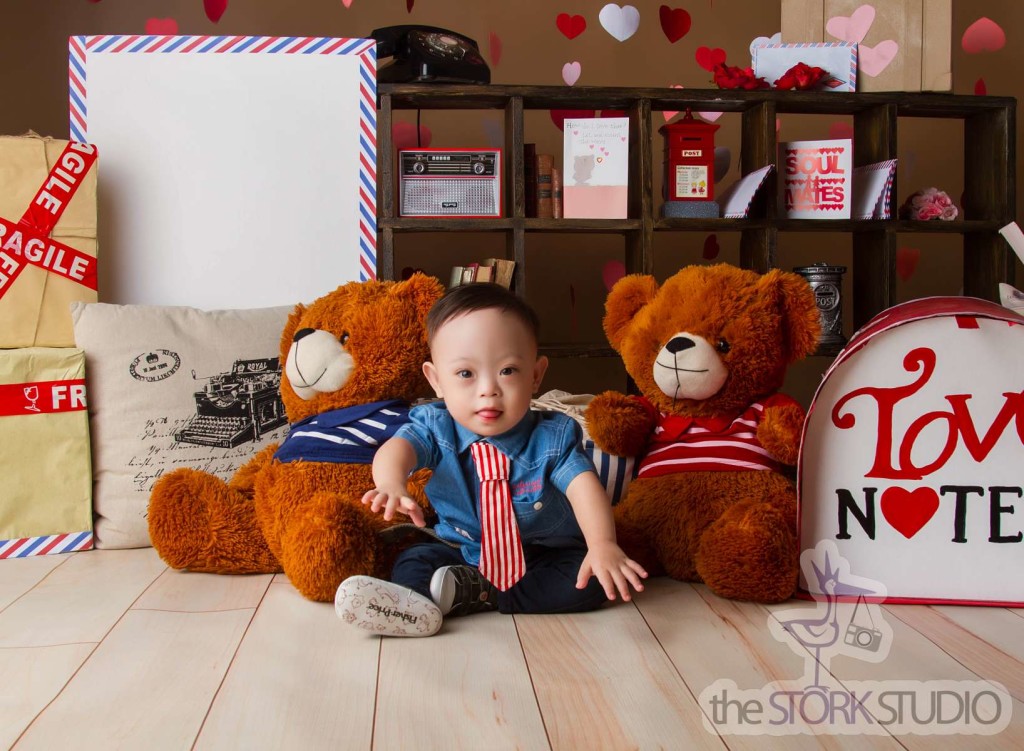 If you want to know more about the Stork Studio's next mini-session, you can email Sofia or use their contact form at the Stork Studio website. You can also ask about family portraits and themed shoots. Sofia also does weddings and birthday parties!
The Stork Studio
Email: inquiry (at) thestorkstudio.com | thestorkstudio@gmail.com
Website: http://thestorkstudio.com/contact/
Facebook: https://www.facebook.com/TheStorkStudio#_=_