The little bub and I turned 30 weeks last Saturday! I've begun counting fetal kicks too, 10 dapat from 9am to 9 pm. So far quota naman lagi si baby number 2. I am heavier now, around 60 kilos. My fingers have grown fat and the rings I wear everyday are leaving marks on my ring fingers. My feet have grown wider too. I've been using 2 pairs of shoes from Melissa nowadays because I don't want to stretch out the other shoes in my closet. I am a roly-poly and my lower back hurts as in really REALLY hurts sometimes. I am sleepy most of the time and my concentration is out of whack!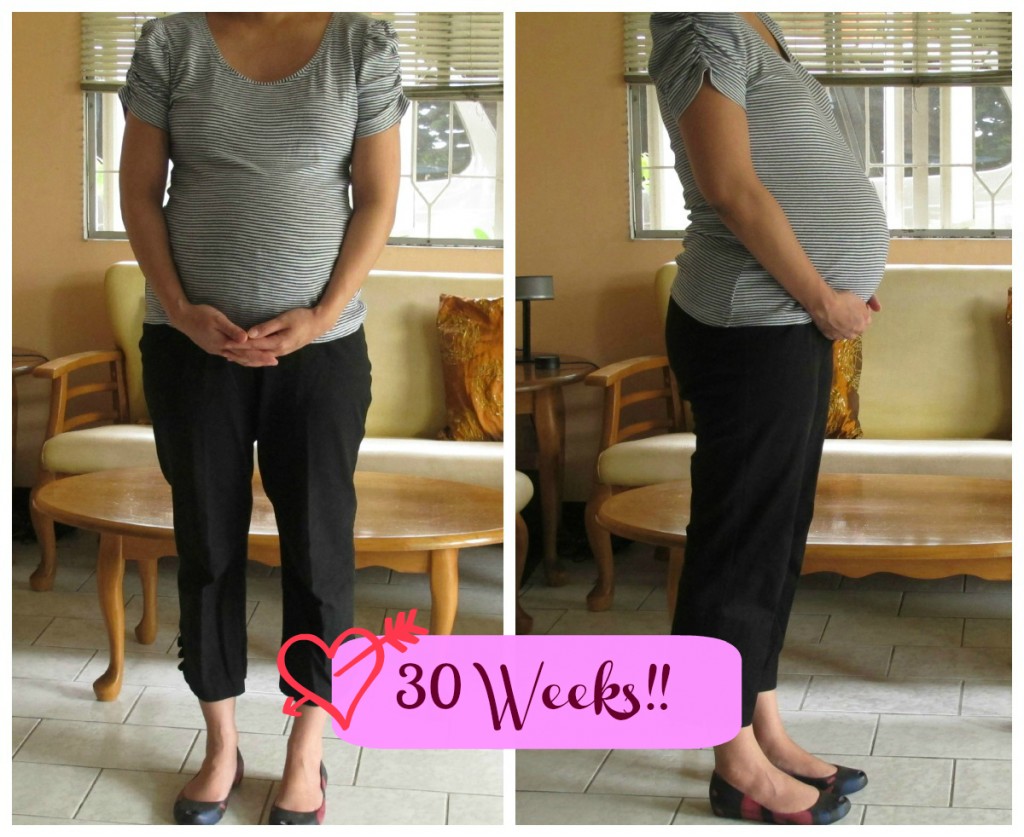 My OB said that my size is just right not too big and not too small. I know that I'm smaller this time now because with DW, I reached my maximum weight during the second trimester. I ballooned to 150 when I reached my full term. Every time my OB measures my belly though, I feel really anxious. During my 23rd week, I had a congenital scan. Everything was fine and ok but my OB told me that the baby's growth was 2 weeks behind. I remember sitting in the clinic with BDW  in stunned silence. I totally skipped the first trimester so I knew that I wasn't taking care of myself the right way then. I just looked at my doctor and it was BDW who continued talking to her. That's pretty typical for me, freezing  in a fight or flight situation. Thank god for my husband.
The OB right away ordered me to go on medical leave. She signed a medical certificate and prescribed additional supplements. When I left the clinic, BDW and I went to the Women's Health Care Unit to get our copy of the congenital scan. We had to wait for awhile and as I sat there, tears just fell. I was shaking and BDW hugged me. I was so scared for the baby. I felt SO GUILTY. I wanted to say sorry to the baby for not being healthy, for not knowing right away that it was inside of me and that I should have taken care of it right away. I'm so sorry that it had to come to this.
BDW assured me "makakabawi ka rin"
I sent a quick email to my bosses (I have 3! my gulay) to let them know of my condition. I emailed my friends and teammates to let them know what's going on. I messaged a few friends because I needed my support system and they all rallied together and offered prayers (Thanks guys so much!)
I knew how much I needed to overcome when I read the label of AminoVita, a new supplement that the OB prescribed. I took it 3x a day and had to take a high-protein diet as well. Egg whites twice a day!
Here's what AminoVita is for:
In cases where there are considerable nutrient losses (febrile illnesses, infectious diseases, strenuous physical activities). As adjuvant in the therapy of malnutrition, chronic illnesses. Conditions associated w/ protein loss &/or increased nutritional requirements (burns, wounds, bone fracture, convalescence, stress, postsurgical operations). Nutritional supplement in protein & vit deficiencies associated w/ restrictive or deficient diet (anorexia, starvation).
For anorexia suffering patients sya (among others). Ganon ako ka deprived. I cried again. I always get so thin when I'm stressed. The baby's condition was called intrauterine growth retardation.  The stress ate away all the nutrients in my body and took what my baby needed. I cried again because I allowed this to happen to me.
I was taking all of these supplements during my medical leave plus I was drinking a lot of Anmum and Soya milk too.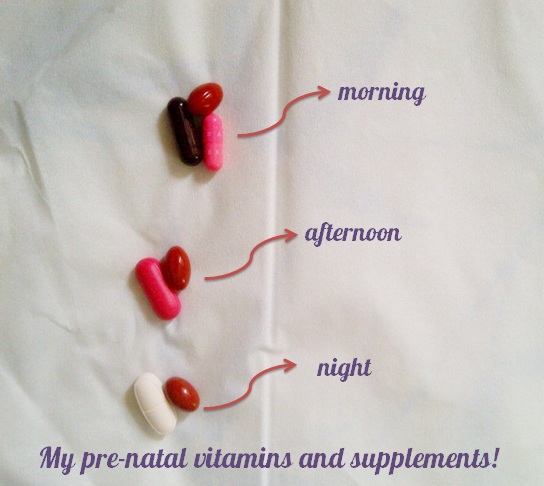 That day was a turning point for me. BDW told me it really is a choice for me if I'm going to let stress and work take over me, which unfortunately I have. So, I decided to let go of the stress. Although I care a lot for my teammates, I have chosen to not let the other people that make my life miserable affect me anymore. These people made 2011 so hard for me  (read my story here) so I'm putting my foot down. Nasa akin rin naman talaga ang choice e.
I am choosing health, I am choosing my family. When I got back to work, I told one of my bosses that they will not expect 100 percent from me because it took three weeks for me to get to a state that was "just enough" and I am not jeopardizing my health anymore. My kid had to rally so hard to get to a state of normalcy. It was scary not knowing if the tests after the medical leave would show an improvement. I heaved a big sigh of relief when the OB signed another medical certificate and remarked at the bottom of the paper "fit to work".
Now, me and the little bub are 30 weeks, hanging on to each other. Thank you little one for helping me to become stronger. Your movements are getting stronger by the day and I love feeling your kicks. I hope you know that I am so proud of you for getting so big.  30 weeks, wow ang bilis!
P.S.
I'm the guest community manager over at the Anmum Mommy Circle Facebook Page. If you're preggy or if you have friends or family members who are, please have them join the page. We have resident doctors and nutritionists who can answer all your pregnancy-related questions. I love interacting over at that page and it was one of the things that keep me stress-free.  Hope to see you there!