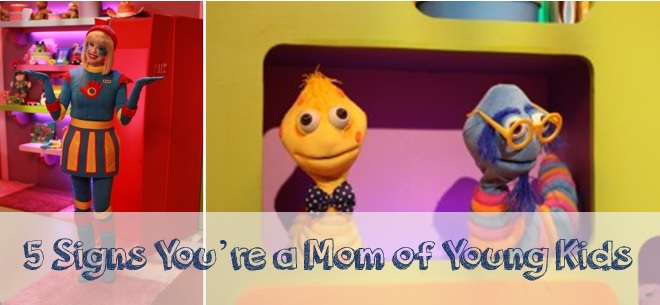 It was a typical Saturday morning in our house. Everyone in the house was up and the day was on to a slow, lazy start. The TV in our room was on and I found myself staring into a Hi-5 episode and I was humming along to the songs. I was in a trance much like the kids are when they watch their shows until I realized….
Both David and Noah are in the playroom.
So I was alone in our room and I was watching Hi-5 by myself willingly.
That's when I figured that there are so many things about me now that just screams "MOM OF TWO YOUNG KIDS!" in bright bold letters with lights. And I'm not just talking about the forever soiled tops I wear feeding and going after two young boys (I can pretty much make a mess on my own) so here's a few more signs that I figured everyone could relate to:
1) Even with the kids out of the room, the tv is still tuned in to Disney Channel
Also, Tinka reminds me of Darryl Hannah's character, Pris in Blade Runner. I would really tell the Book Worms and Chats to watch their backs heehee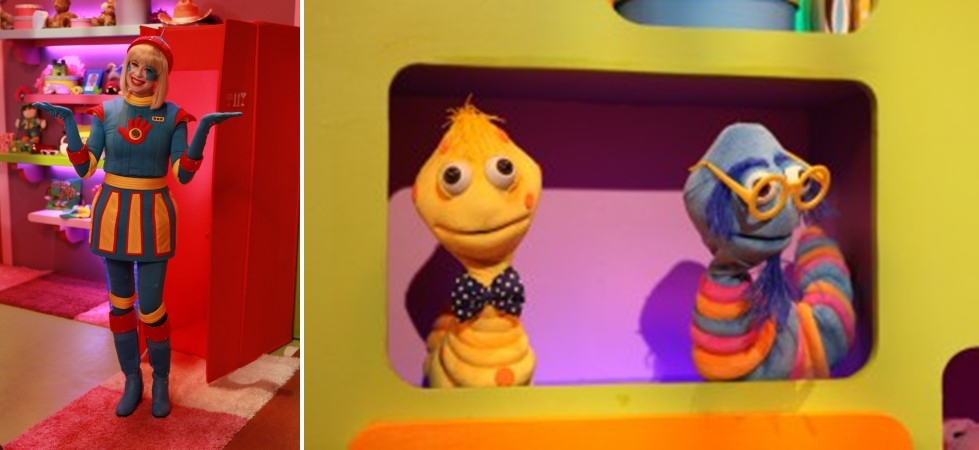 2) A children's song is always part of your LSS (last song syndrome)
Underwater Discovery is ALWAYS stuck in my head.
down,down,down,down
down,down,down,down
down
so come with me
under the sea
yeah, we can be
under the sea
and we could make an
underwater
discovery
so come with me
under the sea
3) You talk to adults like this:
"The meeting will start in a few minutes, would you like to go wiwi? 
….is an actual conversation I have had with my team and I did not flinch nor bother to change the question.
4) Your bag always has wonderful surprises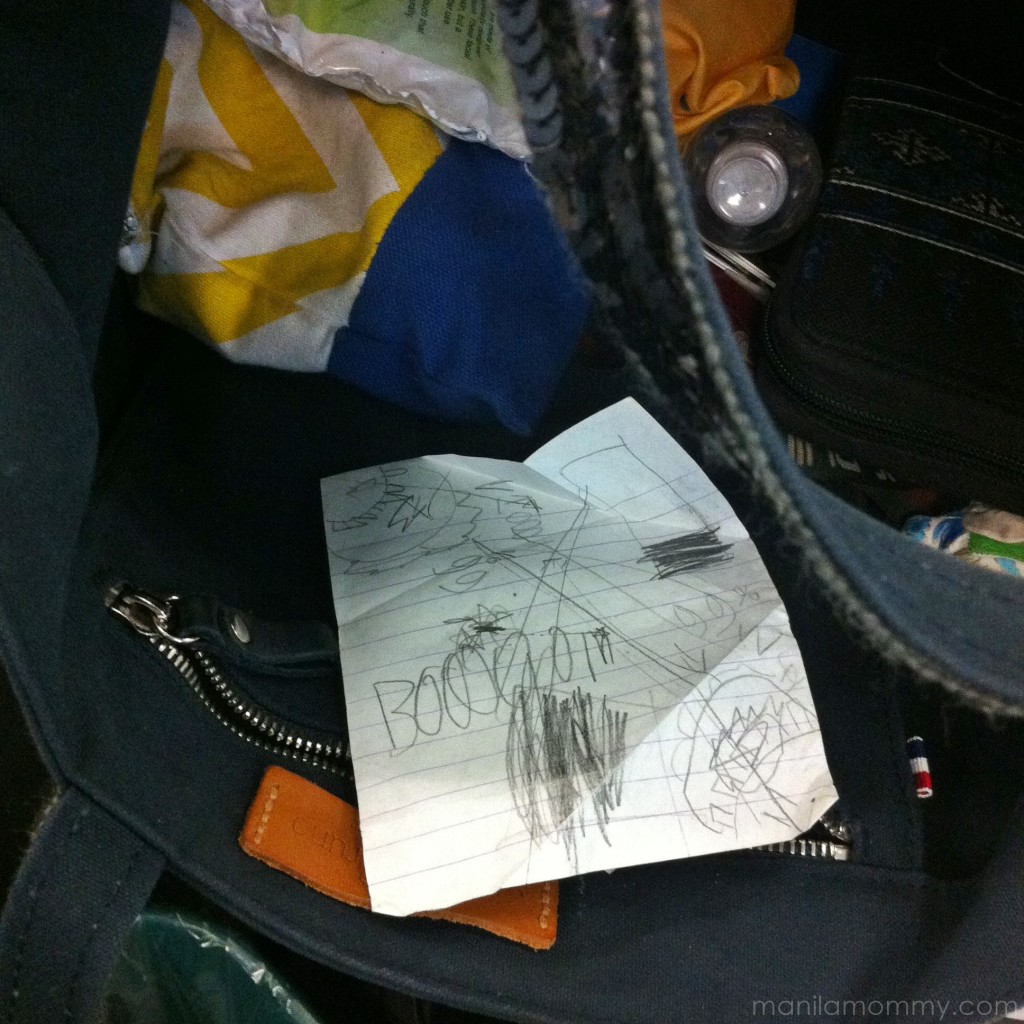 I have found kuya's scribbles, broken crayons, cookie crumbs, dried fruits, small toys that were thought to be lost, etc. My bag is a "treasure chest"
5) You use babywipes for everything!!!
I have used babywipes to clean my phone, to wipe out deodorant stains on my clothes, my feet, my bag, the kids toys, the kids shoes, the TV screen, our bed (when Noah spills milk) it's an all-around cleaning solution!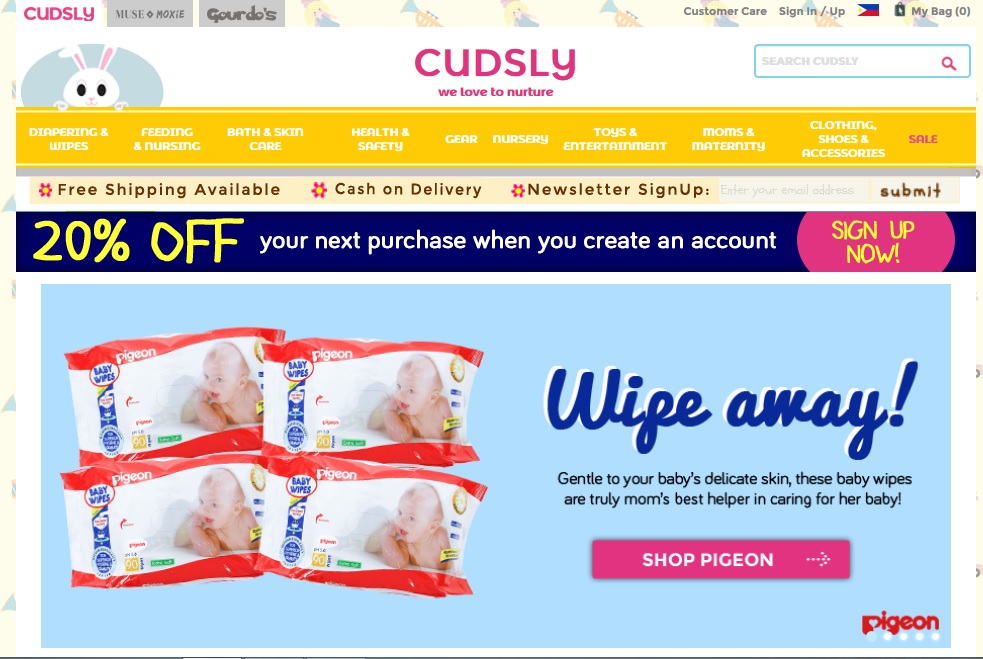 I buy our wipes at Cudsly.com. They always have the 5+1 promo with Pigeon wipes!
I do admit that these 5 things are badges I wear proudly. David and Noah will soon outgrow Hi-5 and their songs will all be what's hip on the radio. Pretty soon my babywipes hoarding days will be over and I will just need a few packs to clean up my own messes. But until those days come, I will always relish being a mom to my two young boys 🙂
How about you?! What would you add to this list?