This picture of me and Dan sits under the monitor of my workstation at the office.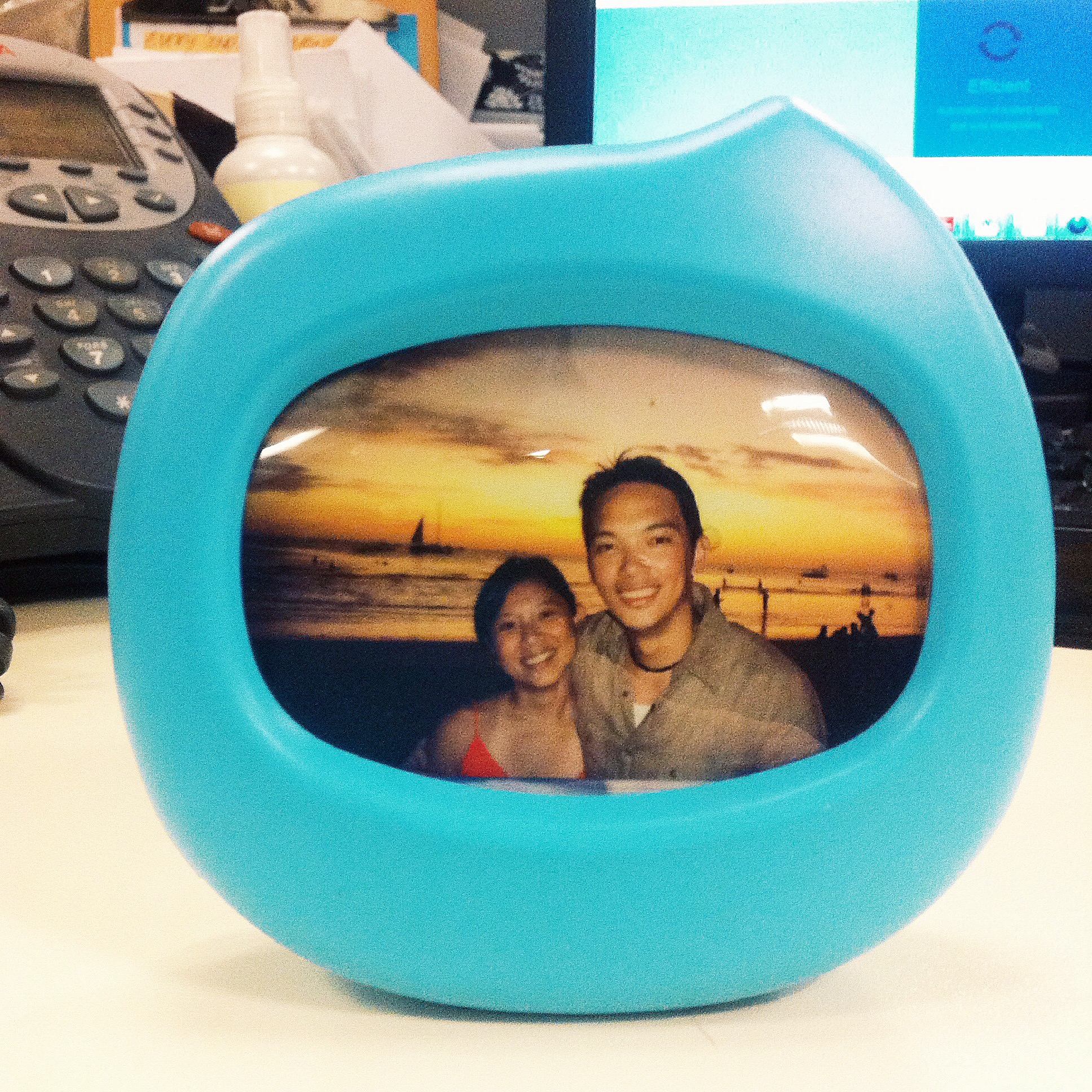 It was taken 7 years ago on a trip to Boracay for a friend's wedding. We were giddy newlyweds on an extended honeymoon. Our plans for our new life was hazy and we were fine with it. I'm not sure how many newlyweds can plot their future but Dan and I were fine with the uncertainty. We knew we wanted children and we knew we wanted a house together. Those were our big dreams then and we figured we'd just deal with the little details as they come along.
7 years forward and Dan and I are now staying vigil in a dimly lit hospital room with our youngest son Noah. It's Noah's 4th hospitalization for pneumonia. We've both already gotten down our routine for rushing Noah to the ER. It's a harried half hour of packing our clothes and Noah's and ensuring all of Noah's ID cards are in his bag. It is also and more importantly, kissing David goodbye and ensuring him that everything will be alright with his little brother. It is fighting back tears with Dan, who is driving as fast as he could. It is the inevitable long wait in the pediatric ER section for a room because Noah needs to be admitted.
Gone is the giddiness of newly weds. In its place is the organized chaos of parenthood, which I have come to learn is never blissful but is always beautiful and fulfilling.
Sometimes I wonder what we would do differently if we knew 7 years ago how our lives would turn out to be.
And then I see Dan gently swaying our little warrior to sleep.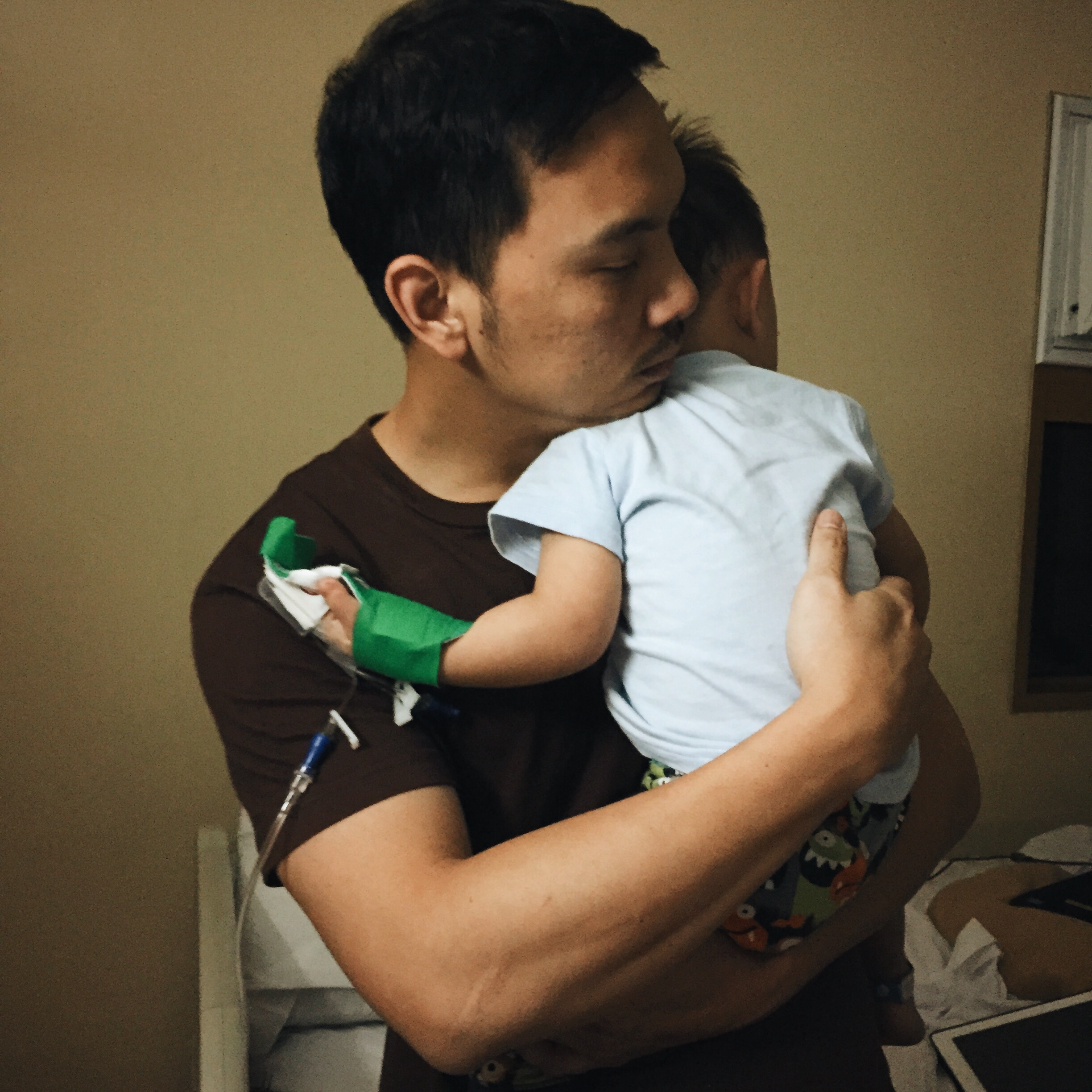 These little moments and little details that I trusted us to deal with all make up the story of our family so far. The future will forever be uncertain but I trust my co-pilot and may our little gang of four always enjoy the ride.