GAP  is one of our favorite stores ever even before it opened it's first branch in High Street a couple of years back.  Whenever I get the chance to travel, I always stop by a GAP to stock up on staples and classics.  GAP makes the best pique polos, jeans and trousers. Now with my own kids, also shop for David and Noah at babyGap and GAP kids for their own staples too. We love the long sleeved shirts and jeans for David. The jeans come in different styles and fits. Yep, our little kuya has his own pair of skinny jeans haha 😀 Noah has a few items from babyGap too. My favorite are their socks. Although he always kicks them off, his fluffy, blue pair of socks are adorable.
That's why I got so excited when I was invited to try out the newly launched GAP Baby baby registry. I went to the Shangri-la Plaza Mall  and signed up for Noah — the occasion, Christmas!! See, you can use the registration for any event that you want!
Signing up is easy!
Step 1:
Visit a Gap Store and ask for a babyGap specialist
Step 2:
Sign-up and select your gifts! You can choose up to 30 items.
Step 3:
Claim your treats (they're giving away a diaper bag for those who sign up + invite cards for your friends)
You can choose a maximum of 30 items from babyGap or Gap Kids. The registry is also open to teens to up to 16 years old! (Sayang walang for adults haha).
Once you make your choices, the babyGap specialist prints up your selections. The registry is automatically updated once somebody purchases from your list. An email invite of the registry will also be emailed to you so that you can forward the info to your kid's godparents so they'd know where to shop for their inaanak!
Gifts bought from the registry also come in a special packaging that's ready for gift giving!
The process is easy breezy and definitely fun! It was difficult trimming the list to 30 but I did it haha. For Noah, I chose a variety of sizes (3-6 months and 6-12 months) so that the clothes will last him longer. We all know how kids outgrow clothes in a few weeks right? Here are some of my favorites:
Once you're done with your choices, your list will be printed up and you will be given your treat plus 30 invites that you can use to send out to your family and friends for your kid's event 🙂
And just like any registry, your list will be up at any GAP branch that has a babyGap section 🙂
GAP has also launched it's Holiday collection. I am really digging the colored pants. I have a pair of red pants that I can wear with anything surprisingly hehe. Check out the color coded goodies after the cut for GAP's Be Bright campaign. Tis the season to shop!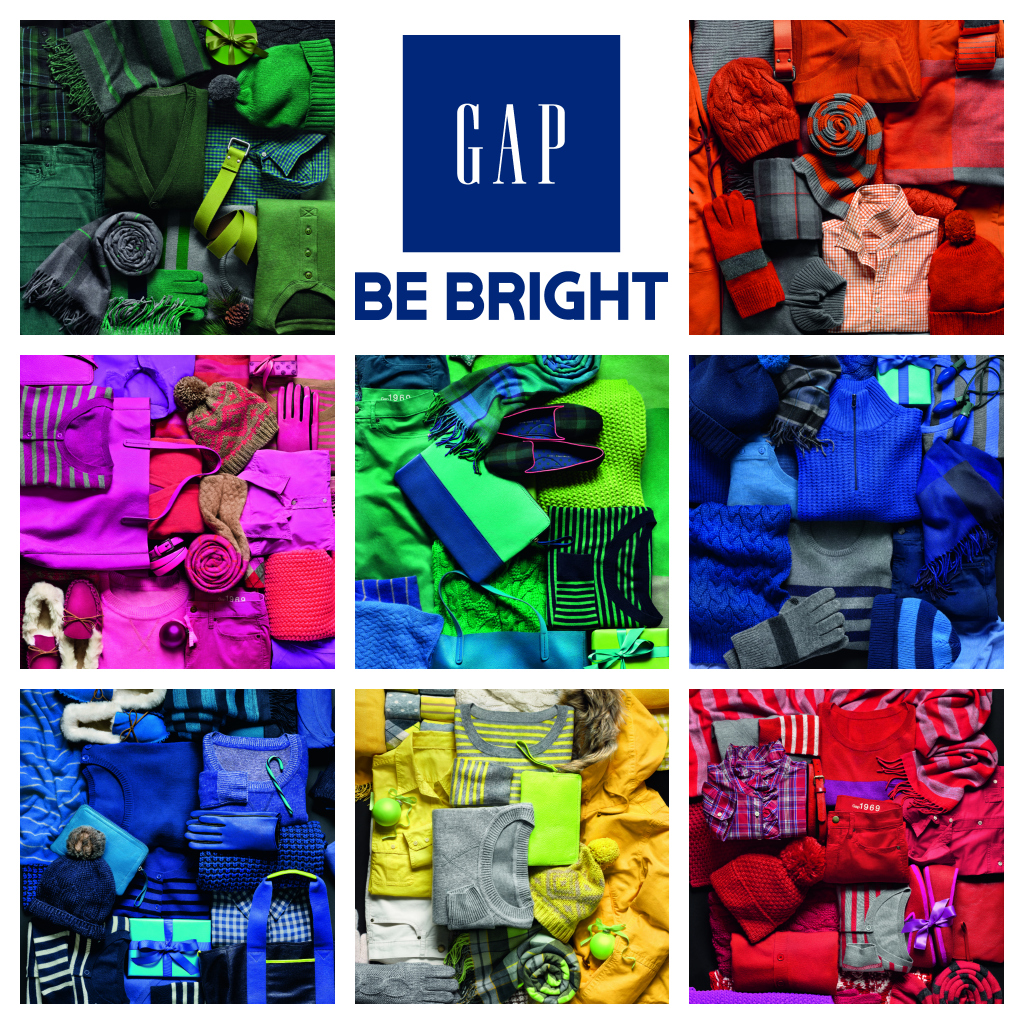 Check out Gap Philippines and the branch nearest you at www.gap.com.ph