I don't know what got into me when we were planning DW's baptism but I couldn't leave DW's baptismal candles well enough alone. The white Liwanag Esperma Candles didn't know what's coming to them.
Working with a blue and brown theme, I bought the following materials from supply heaven, National Bookstore.
Blue and Brown Satin Ribbons
Paper Clips with Wooden Animal Heads – to use as accents
Depending on the width and type, ribbons at National Bookstore could cost as little as Php 1.50 per meter. I bought about 15 meters of each color.
Together with DW's Lola, we experimented with wrapping the ribbons around the candles in different patterns.
The one we ended up with (above)  is the simplest and easiest to do. To finish off the candles and to add a touch of color BDW and I went to National Bookstore again to look for scrapbooking materials and settled on wooden paper clips that had wooden animals at the top.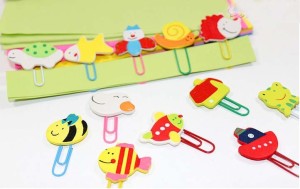 We disassembled the paper clips (the animals just came off easily) and used a glue gun to stick them onto the the middle of the ribbons.

BDW's lola did all of the candles and so they're made with love, of course 😀 We decorated two packs of candles and so even Therese here, our flower girl got one.
So that's my first DiY project for DW. Next up the guestbook!
first and third pics by ging lorenzo