My family has been in various stages of sickness in the beginning of the year. Noah was confined for a week at the hospital and then afterwards, I was sidelined for a day with coughs and colds.  I'm not sure what viral infection hit me and Noah but it hit us really hard! Many infectious diseases are transmitted by touch so in order for us to spread infection, we've all made it to wash our hands with soap and water. If we don't have access to the latter, we spray on our hand sanitizers to ensure we keep our hands clean always.
One of our favorite baby brands, Belo Baby, has just launched their newest product, a line of yummy smelling hand sanitizers that are now a staple in my bag, David's lunch box and Noah's backpack. As with the entire Belo Baby line, these sanitizers are "Crafted with care for the most delicate skin, for the most meticulous moms". They kill 99.9% of bacteria and germs without using harmful chemicals! If you're a fan of the Belo Baby line you'd know that these sanitizers are formulated using safe ingredients and come in amazing yummy scents such as green apple, peach and blueberry (my personal favorite!). Not only do they keep our hands clean, it keeps our hands smelling clean too!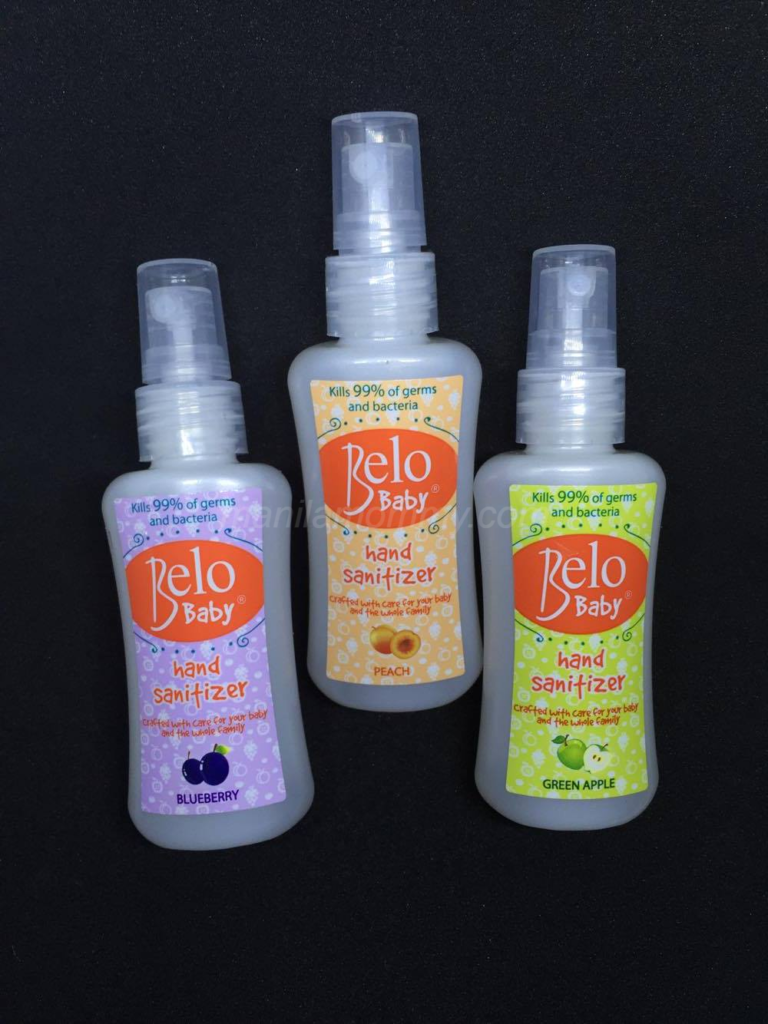 There's no worry of drying the skin because the hand sanitizers are made with glycerin that moisturizes. There's also no triclosan (a known endocrine disruptor and which kills both good and bad bacteria!), parabens, petrochemicals, formaldehyde carriers and other harmful ingredients.
I've made it a habit to always spray sanitizer on my hand at regular intervals of the day but most especially before handling food, and of course before cuddling and hugging Dan and the boys.  Both David and Noah love spraying the sanitizers too.  Keeping hands clean is a good habit to keep and thanks to Belo Baby, it's an easy habit to start now!