Hi guys!! I am so excited to let you guys know that the new collection of ManilaBaby Shop will be launched in just a few days! The current collection is still available although in very limited quantities! so hurry and place your orders now!! 🙂
The theme of the collection revolved around the need to create items that would make it easier for a parent to bring just the essentials for his/her kid for a quick trip to the mall, the grocery, the doctor or anywhere where you don't need to bring your huge diaper bag.
The new collection is growing along with our babies and we do hope you enjoy them when we launch them soon! For now, here's a sneak peek!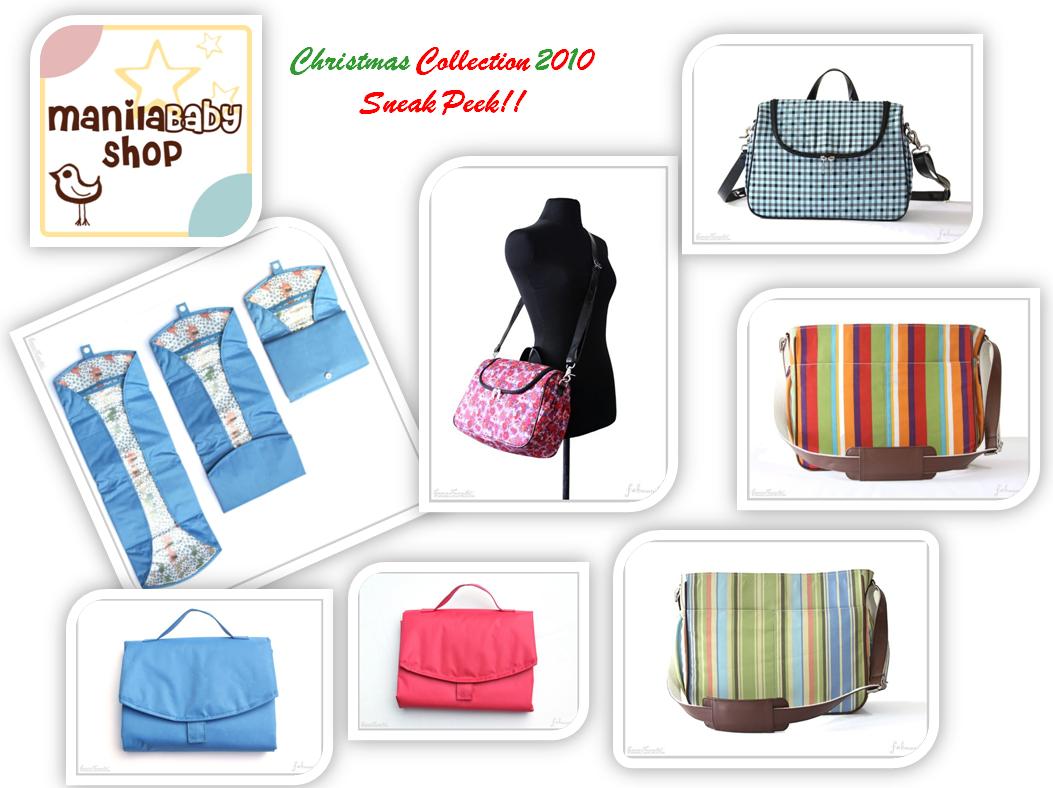 The Christmas Collection includes diaper clutches and in-between bags for when you don't need to lug along your regular diaper bag! We also have new colors for our best selling LifeSavers bags (which some have bought as laptop/office bags we found out! haha) More styles and patterns will be revealed next week! These bags are all made in Marikina  and have been road tested by yours truly, BDW, DW and our trusted Yaya Tems 🙂
These items will be available online at the shop and at the St. James the Great Bazaar on Nov. 26-29. Pick-ups can be arranged during those days 🙂
If you have any questions about the bags, just leave a comment here or at the shop (http://manilababyshop.com) Thanks!!