Hey guys! As you know, I am a big fan of Coach Pia and her Discover Your Core programs. One of the great things that happened to me last year was the DYC weekend that I spent with good friends. We all bonded over that weekend and our ties have gotten stronger. Us 9 moms decided that although we have our own separate blogs, there are stories that can be amplified when told together. Also, mas masaya pag nagku-kwentuhan ang barkada diba? And so our ring leader, Kris put up BetterMe.ph it's a safe place where we can share stories and tips on motherhood (among other things) via blog posts and videos. It's like going to the tambayan and joining in on a fun conversation with friends who you can be with ithout any pretensions, no put-ons just your real self. No judgment. Harassed ka because you just had a bad day at home? Come over here, usap tayo. Life is messy and we get you. We'll help you clean up 🙂
If you click on BetterMe.ph you can find articles (we currently shared all our travel tips!) and videos that hopefully makes motherhood less stressful and much more fun. It was named "BetterMe" because we all strive to be better versions of ourselves. We all want to be better mothers, wives, daughters, officemates, friends and all the other roles we have to fulfill as we go about our days. And one thing (among so many) that I discovered during the DYC weekend was that this process is better shared among and with friends. For me, a trusted support system is vital to my journey to becoming a better version of myself.
The site has 9 founding moms and I am part of the editorial team 🙂 Here's us, the Nanay nine hehehe!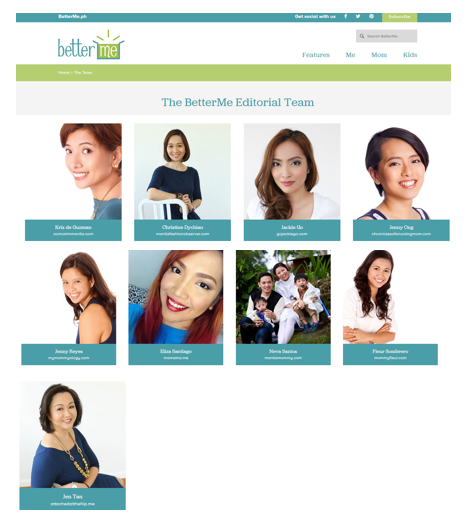 Our most recent posts on the sige are about traveling. You can also find tips on connecting to your kids while you're away. And as with all fun things, there's also an ongoing giveaway. Just go the BetterMe FB page to see the mechanics.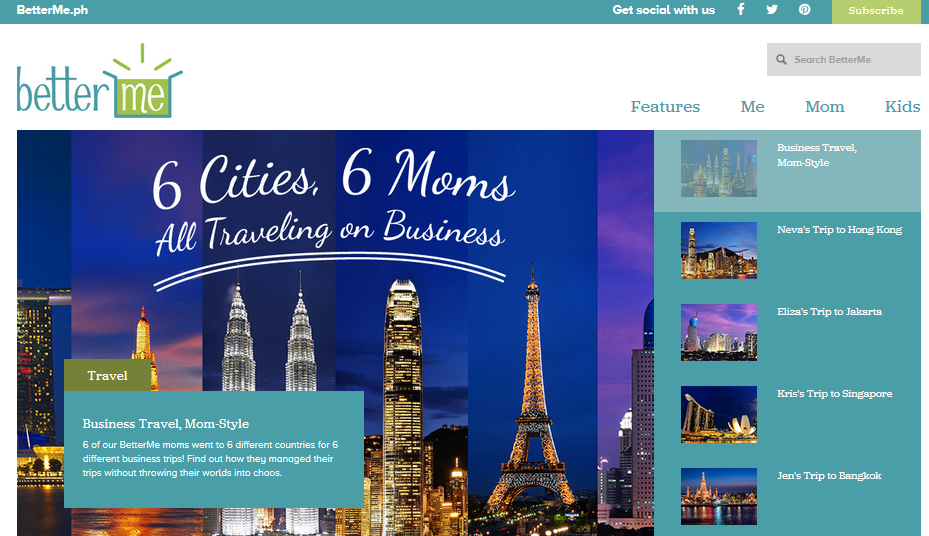 We also just recently launched Moms at Midnight and Kids Know It, fun videos for moms by moms and for kids by kids!
Our facebook page is https://www.facebook.com/BetterMePH. We really hope you can join our conversations! Kita-kits ok?