Hello everyone! I hope your weekends went well 😉 Did you do anything special for 10.10.10 ? Seems like everyone and Mahoma were out last Sunday! The DWs and I just stayed home. DW still has a very bad cough but thankfully he has recovered from a fever which he had from Monday to Wednesday 🙁 Now it's BDW's turn to get sick.
AAAANYWAY… We have a new giveaway courtesy of Lactacyd Baby's Mums and Tubs Club wherein Manilamommy.com is a partner blog!  The Mums and Tubs Club is Lactacyd's way of sharing information on the science of baby care to the parenting community. Their club is currently 5,000-member strong!
The Mums and Tubs Club together with Creative Juice communications has teamed up with Manilamommy.com and we're giving away a gift check from the Big and Small Company worth Php 3,000!!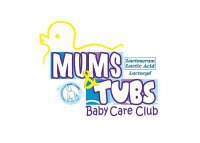 To win, you need to answer the question, "HOW DO YOU MAKE BATH TIME FUN FOR YOU AND BABY?" by commenting on this post. For your answer to count in the final raffle, you also need to be a member of the Mums and Tubs Club fanpage on facebook. Click here to join the club!
Promo period is from Oct. 11 to Oct. 25, 2010. Winners will be announced on Oct. 27.
Remember for your answer to count, you need to answer the question and join the mums and tubs club! Also, please make sure that you use the same email address for commenting (the address will remain private and will never be published) and for joining the mums and tubs club so we can easily verify your details.

If you're already a member of the Mums and Tubs Facebook Page all you need to is to just answer the question but please make sure to enter the same email address in the comment box below with the address that you used to join the Mums and Tubs Facebook club so that we can match your info right away!
The winner will be contacted by Creative Juice Communications with instructions on how to claim the prize.

Good luck everyone!
DW in his tub when he was just 1 month old and 12 days!! My gulay look at that face!!
(To get updates on my latest giveaways you may follow me on twitter (@manilamommy), join the blog's facebook page here or sign up for the mailing list right here)
P.S.I reserve the right to disqualify entries that do not follow the mechanics.