Shopping alert!
I know you have seen these totes around. They were sold by a specialty store here in Manila and I think I've bought a couple to give out as gifts who really love their wine hehehe. I loved the colors, design and the fact that the totes are made of neoprene (the wetsuit material) so that it was easy to squeeze in a bottle, a cork screw and/or a bottle opener. Needless to say the totes were so lightweight too.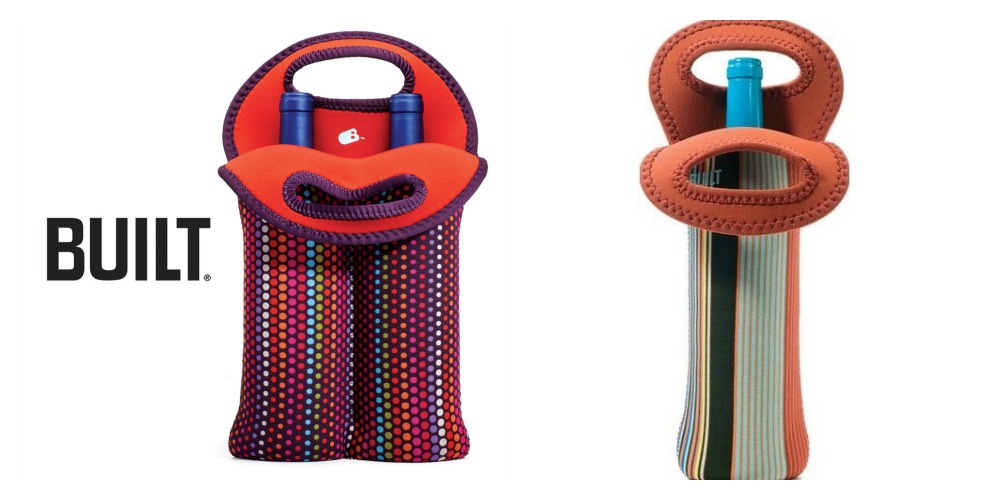 Fast forward to today and what do you know, BUILT NY, thei same company that made those neoprene wine bottle holders now also offer Baby Bottle Holders! haha 😀 I'd like to think that this company has grown up with its customers and that's why they've expanded their offerings to bottle holders, baby bags, diaper clutches and so much more!
I was invited to the launch of BUILT NY, which is now exclusively distributed by Quirks Marketing. I was with my fellow #SoMoms and we all got a chance to see the BUILT NY items that Quirks brought in. Quirks is the company that also brought in BabyPlus, Dwell Studio, Kaboost among others. When Dex told us about BUILT NY, I was really excited because it's a brand that I've know and have been using personally.
BUILT NY is based in Manhattan New York and the main goal of the company is to build products that are innovative, functional and durable.  I guess you can't be more innovative than using neoprene as the main material for all your items! BUILT NY uses this product because it is stain resistant, machine washable and it insulates for up to 4 hours! BUILT NY is present in 60 countries and now the Philippines finally has Built NY!
During the launch, I already had my eye on a few favorites:
The Mess Mate Toddler Bibs were soooo cute and soft. The catcher is perfect for Noah's messy eating hehe  It comes in a pair and I got to bring home the two in the pic below. It's so easy to clean and I know that I don't have to worry about the fabric unraveling after a lot of washes.
Next up are these suuuuper cute lunch bags, which Built NY calls "Big Apple Buddies". They're made of printed nylon, is insulated. The enclosure is made of strong velcro although personally I prefer turn locks as they're much more secure. The handles are made of soft material that unsnaps so that it can attach to strollers and bigger bags.
All Built NY baby and lunch products are BPA Free, Latex Free and have been tested for phthalates and lead.
And now for us mommies!!!
I love love love these pouches. They're cosmetic pouches and they come in 3. For someone like me who has more junk than make-up I figured that the biggest pouch would house my Canon G12, the medium-sized one for my phones and the smallest would be perfect for my medicines and toiletries (I'm low maintenance like dut haha)
Last but not least, my ultimate favorite is the Everyday Tote! It's the perfect size for my laptop. I just need to buy a sleeve and my pop my laptop in. It's a great everyday, dump everything inside, pang harabas tote that all moms need.
The runner-up to my favorite is the Reusable Shopper.  I love a good reusable bag. I have three in my bag now, the third one being the one being demoe'd below. The shopper can carry up to 25 lbs! I love that the neoprene handle will make carrying heavier loads easier. Storing is a breeze too. Just watch the vid:
BuiltNY products are available online at the following:
www.quirksphonlinestore.tictail.com
www.ava.ph
www.babiestotoddlers.com
Retail partners are:
Rustan's
Numa
Baby and Beyond
Mamaway
Nurture Nook
BaoBao Babies
Accessory pouches are available at:
Howard's Storage
Happy Shopping!!