When it comes to treats, David loves cookies. Chips Delight is one brand that we've always bought as part of his baon. Chips Delight is also our family merienda staple.
One of the things I love doing is preparing David's baon for the next morning. I always make sure to pack a treat or two in his lunch kit. Sometimes, I sneak in a little love note so he'd know that even if his dada and I are away at work for most of the day, we still think about him and his little brother all the time.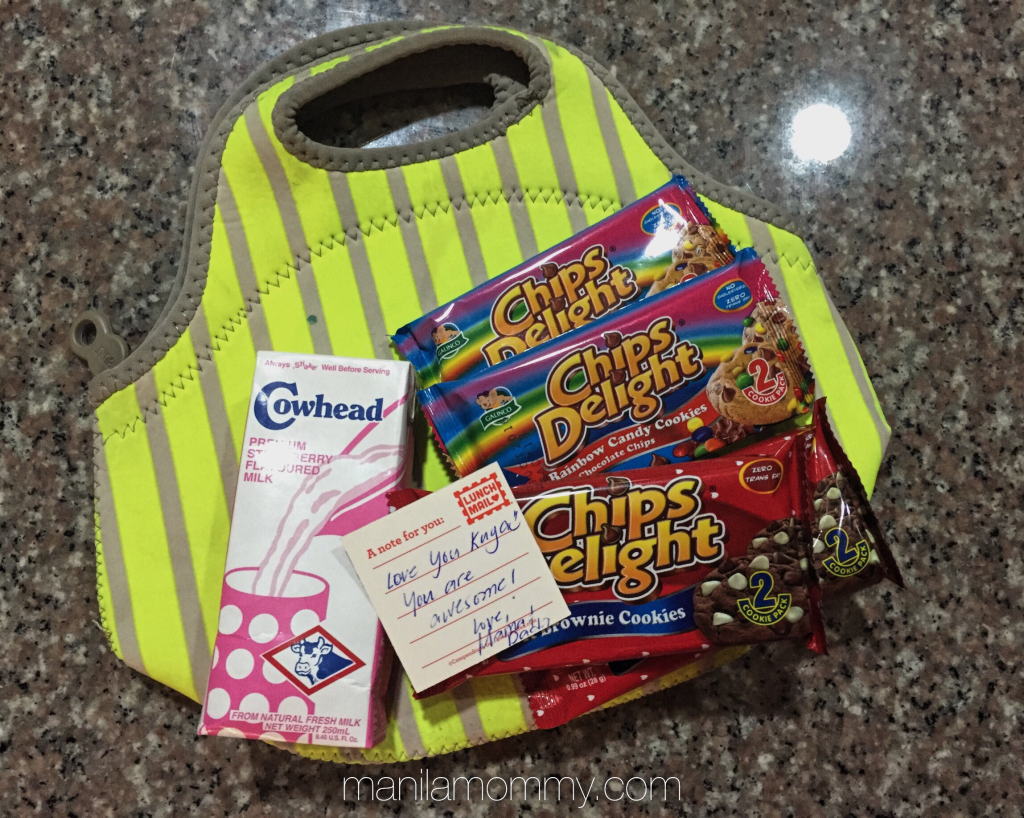 Dan and I love Chips Delight too and we actually have our own stash in the car. Our commute to and from the office is at 3 hours every day so we make sure that we have yummy, happy food in the car always. Chips Delight also has a lot of flavors to choose from but our personal favorites are their coffee flavored cookies: Striped Cappuccino Cookies and Coffee Caramel.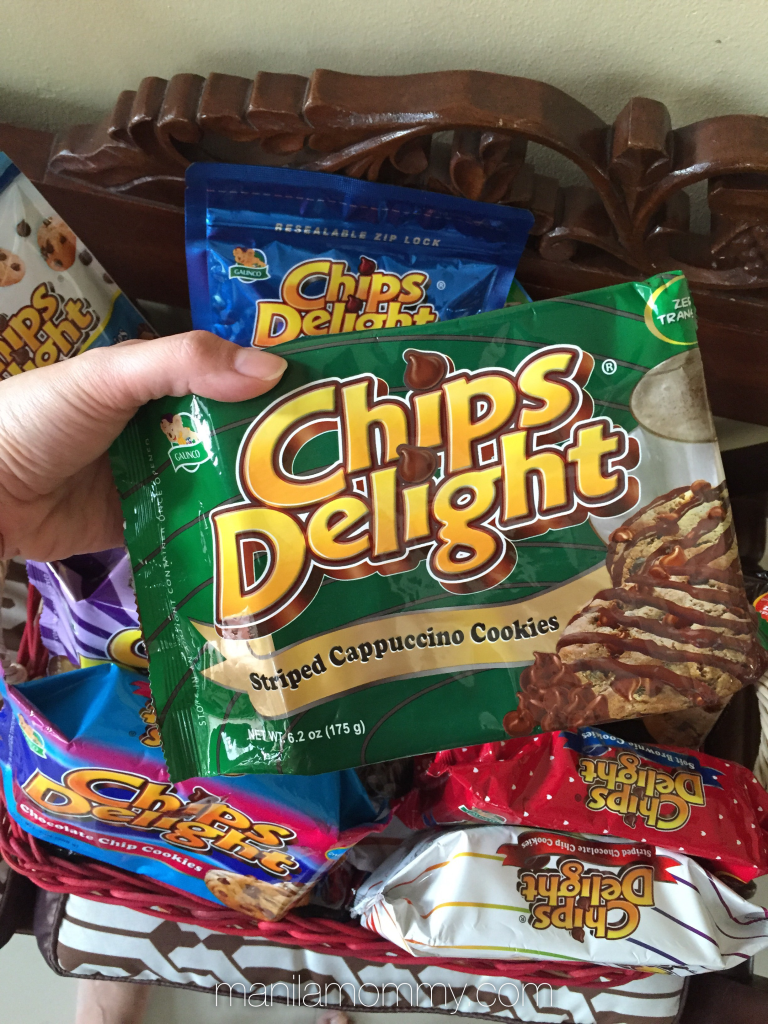 During study time, whenever kuya asks for snacks, I open a pack of Chocolate Chip cookies that we both munch on (emphasis on we because I need snacks to while tutoring our very makulit kuya haha)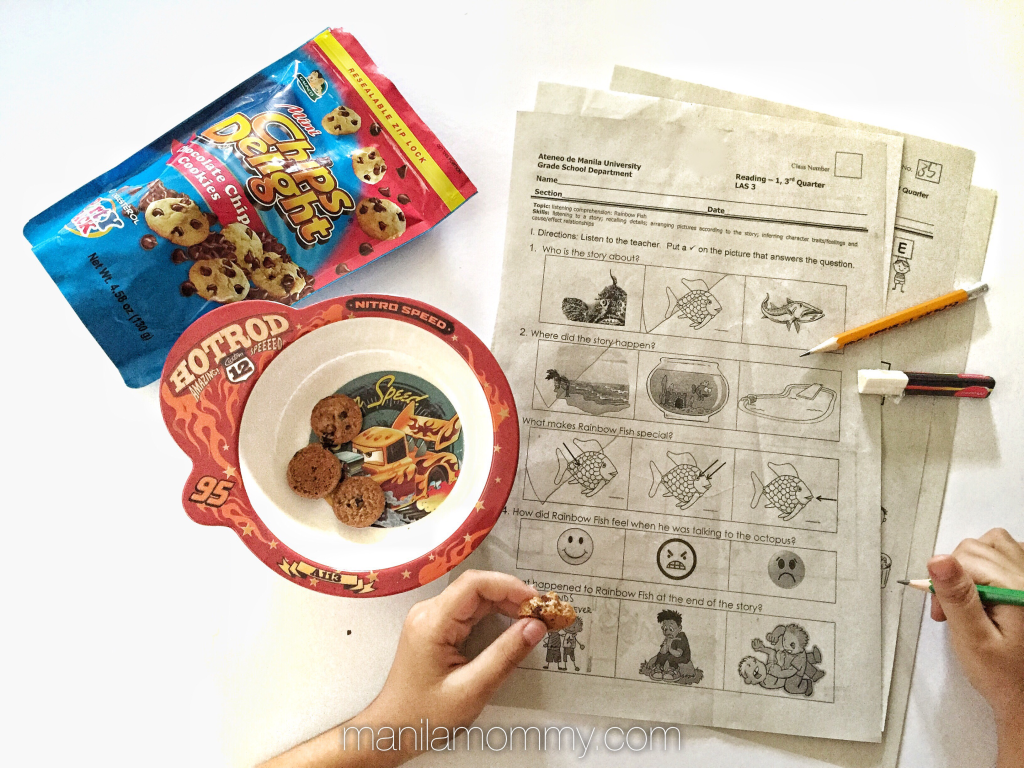 After study time, Kuya will always call our neighbor to come play at our house. So during play time I usually open a pack of Chips Delight for the boys so they'd have something yummy to nibble on while discussing their latest Minecraft conquests. Their current favorite is the Soft Brownie Cookies variant.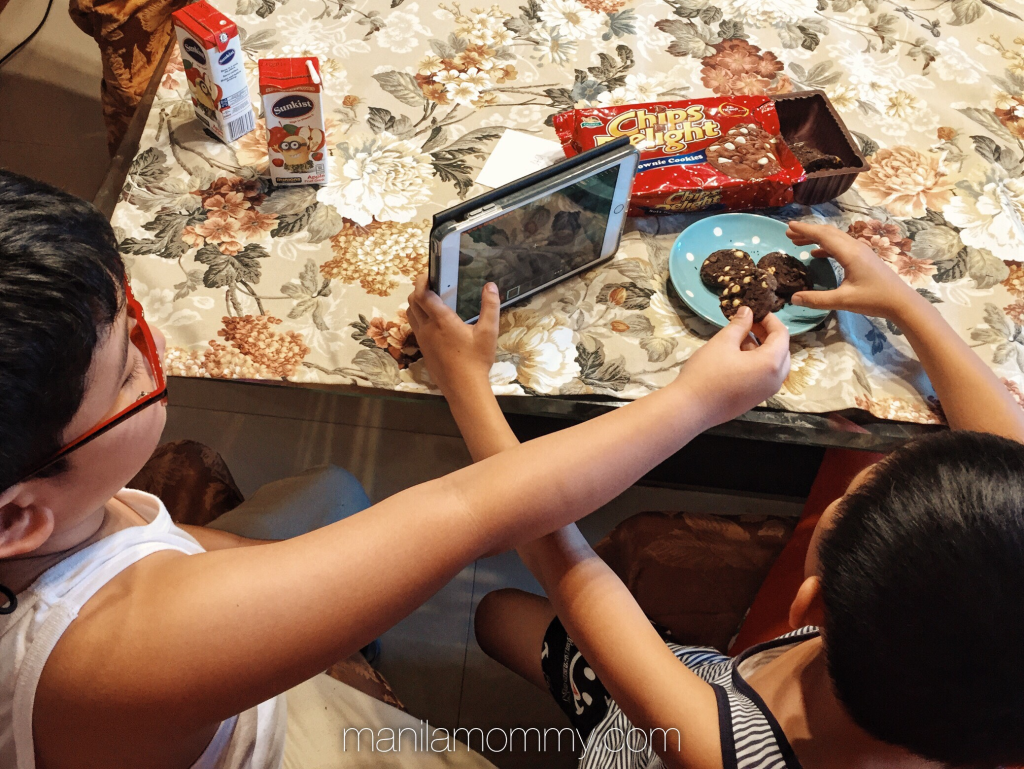 With my officemates, we have a stash of Chips Delight Chocolate Chip Brittle Brownie in our common area. We munch on these when we're feeling a little bit more stressed than usual hehehe. And yes we really do have a bottle of wine in our "snack table" 😛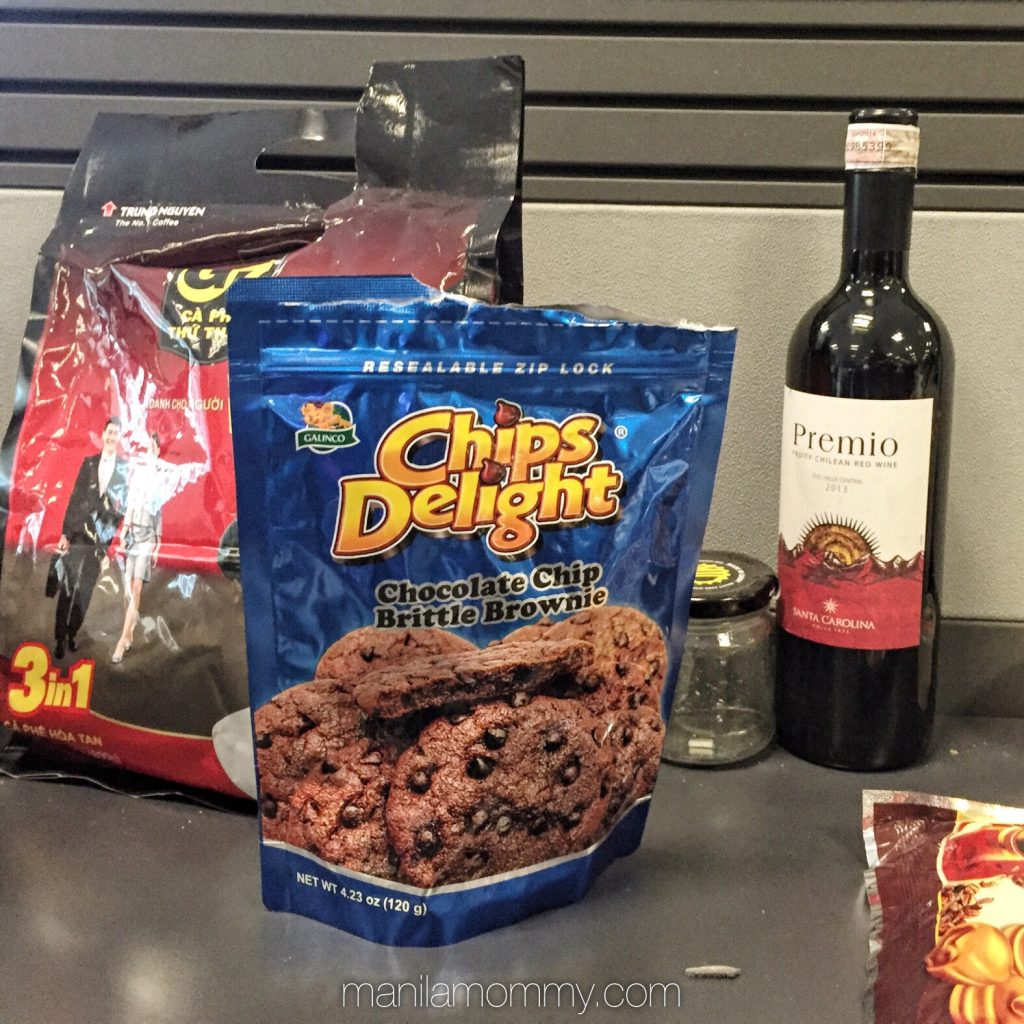 With us Pinoys, bonding moments are always done over food. Dan and I bond whenever we're traveling to and from work. My teammates and I bond over snacks when the days are too hectic. My kids and I bond over snacks and treats that we both share fondness with. With Chips Delight every day is a chance to make happy, yummy memories. To quote their tagline, Chips Delight, Araw-Araw Delight!"
If you're a fan of Chips Delight like we are, you will be thrilled to know that they have an ongoing Facebook promo activity over at https://www.facebook.com/ChipsDelightPH
The Chips Delight "Delightfully Eat and Share Video Upload" Contest is open to all moms with kids residing in the Philippines. To see how you can join, please see the mechanics below:
MECHANICS:
• Must like the Chips Delight Facebook fan page to join.
• Facebook profiles must be set to public for entry verification.
• Participants simply need to capture a video of their kids eating Chips Delight cookies in fun and exciting ways following the various themes for the promo period:
• Promo Period 1 (November 16 – 25, 2015): Eating Chips Delight Cookies as Baon in School
• Promo Period 2 (November 26 – December 06, 2015): Eating Chips Delight Cookies with Friends
• They then need to upload their captured video entry on the Facebook page of Chips Delight and write a short delightful description of "how Chips Delight can be enjoyed" and include the hashtag #ShareTheDelight.
• After they have uploaded their entry video they can invite their friends to vote for their video by asking them to like the video on the Chips Delight Facebook Fan Page.
• The top 15 videos per theme with the most likes will be the winners.
• Total of 30 winners for the promo duration .
• Prize: Chips Delight Gift Pack
Good luck guys!!  I hope one of you wins! Ang sarap ng prize!
This is a sponsored post on behalf of Chips Delight. Words, pictures and opinions are my own. Thank you very much for supporting the brands that continue to make Manilamommy.com possible 🙂