Mama, I can run faster with these shoes!!
David told me this as soon as he tried on a pair of  CHOOZE shoes that we were given to try out. He ran outside the store to test his new shoes and asked if he could wear them right away. The new box for the new pair became home to his well worn Feiyues.
When we tried it on though, David pointed that he liked the style that was on his right foot hehehe. I had to explain to him that CHOOZE Shoes come in pairs with styles and designs that are bit different from each other.  He thought it was cool and he probably loves his pair even more because of that.
What I love about the shoes is that they're lightweight, the insole is soft and not rigid, the toe box is wide, the outersole is made of sturdy rubber that goes up and covers a bit of the toe box, and the canvas fabric of the shoes are soft. The garter at the sides of the shoe are also soft. David is very particular with fabric scuffing up his feet and so the fact that he didn't want to take them off means that this pair is really comfortable!
The wide toe box with the extra rubber is perfect for the kid who wears out the front of their shoes.  It's a great shoe for growing boys. David has been wearing his pair to school as an alternative to his trusted sandals.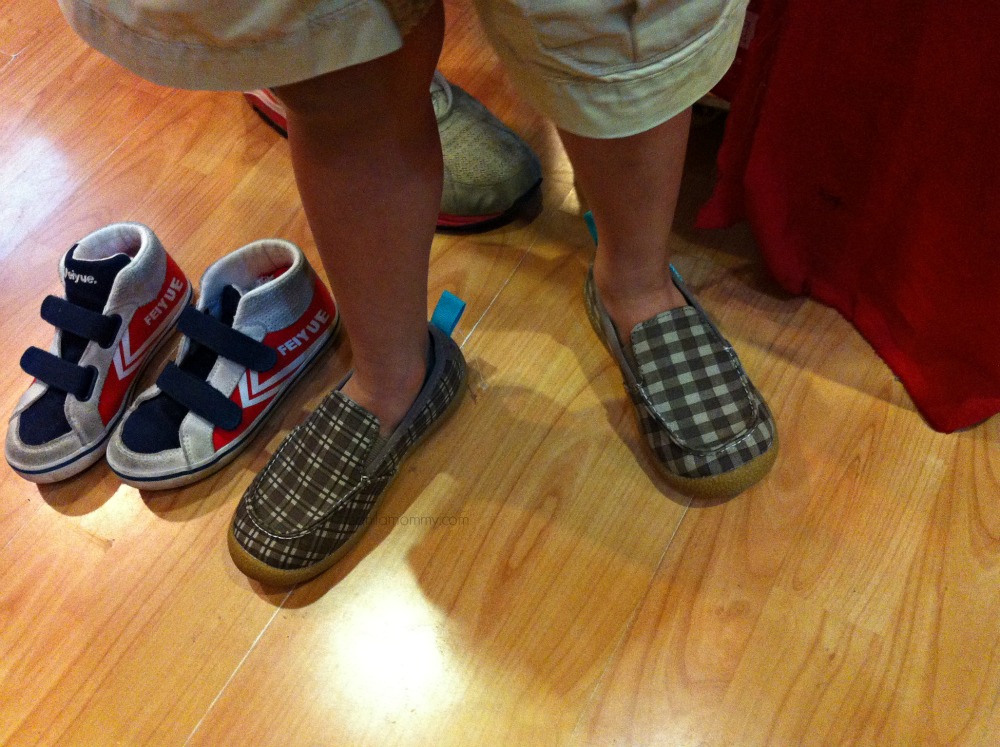 And the story behind why each pair comes in different styles is just as important.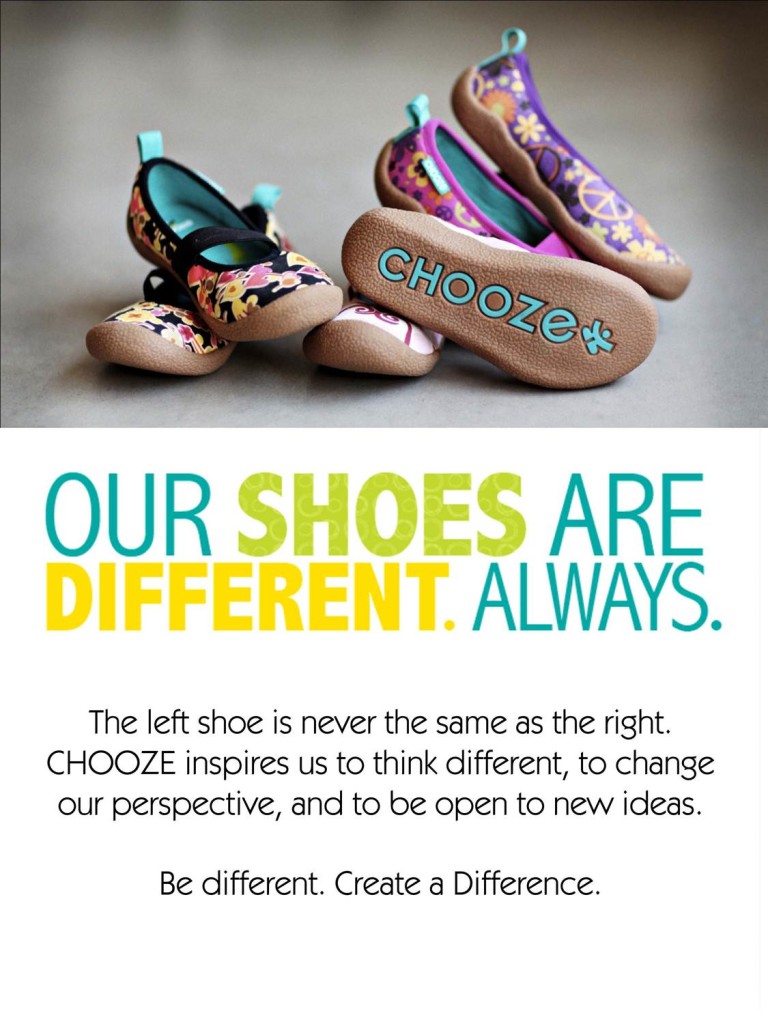 Celebrating differences!!  The company goes on to say
"Each child has the potential be extraordinary. By providing unique wardrobe choices, we are building confidence. CHOOZE kids choose to be different, to think for themselves and to stand out. We support programs that empower kids to reach their full potential in whatever they CHOOZE."
I love it. I love that David has an awesome pair of shoe that is just as quirky as he is!
CHOOZE has shoes for kids of all ages, including babies! The crib shoes are too adorable and are perfect for Noah. Too bad they didn't have designs for boys when we went to Kidsports in Shangri-La.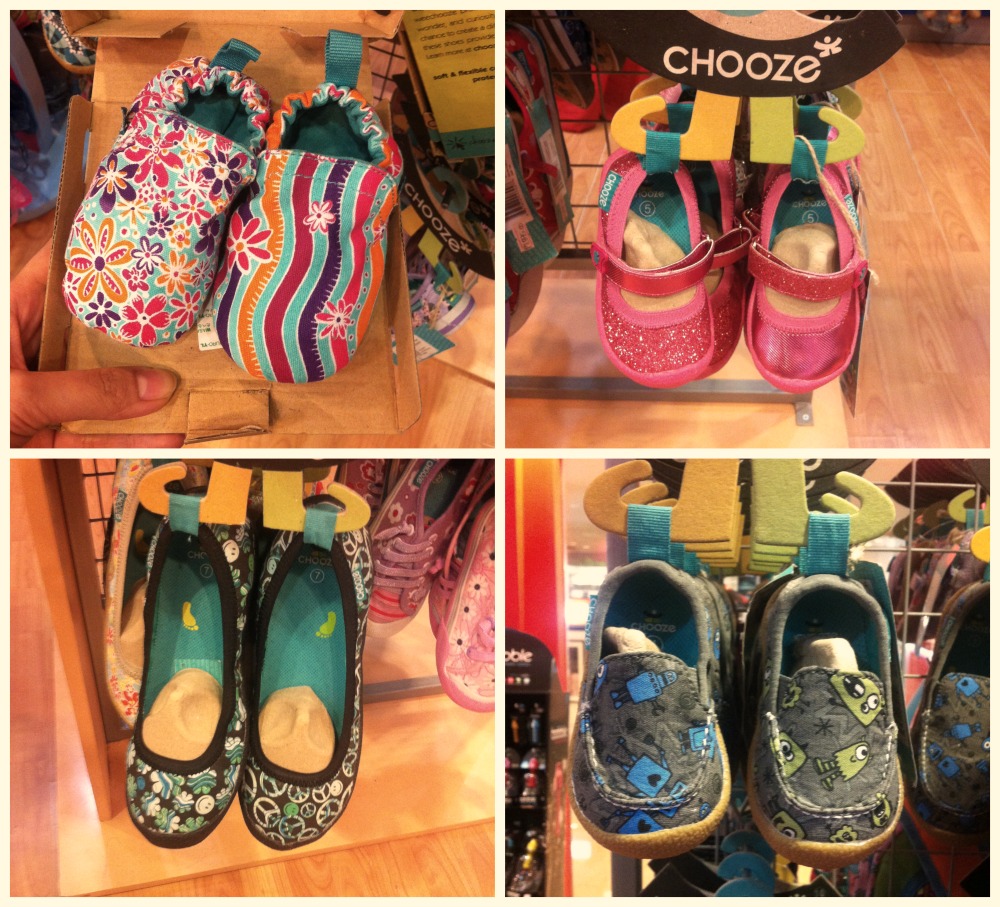 Prizes range from Php1,000 up. So if you're looking for well-made, sturdy shoes that make a true fashion statement better choose CHOOZE!
You can check out CHOOZE at the following outlets:
KidSports  – Shangrila Mall, Festival Supermall, Trinoma, Robinson's Magnolia, Galleria
Rustan's  – Makati, Alabang Town Center, Shangrila