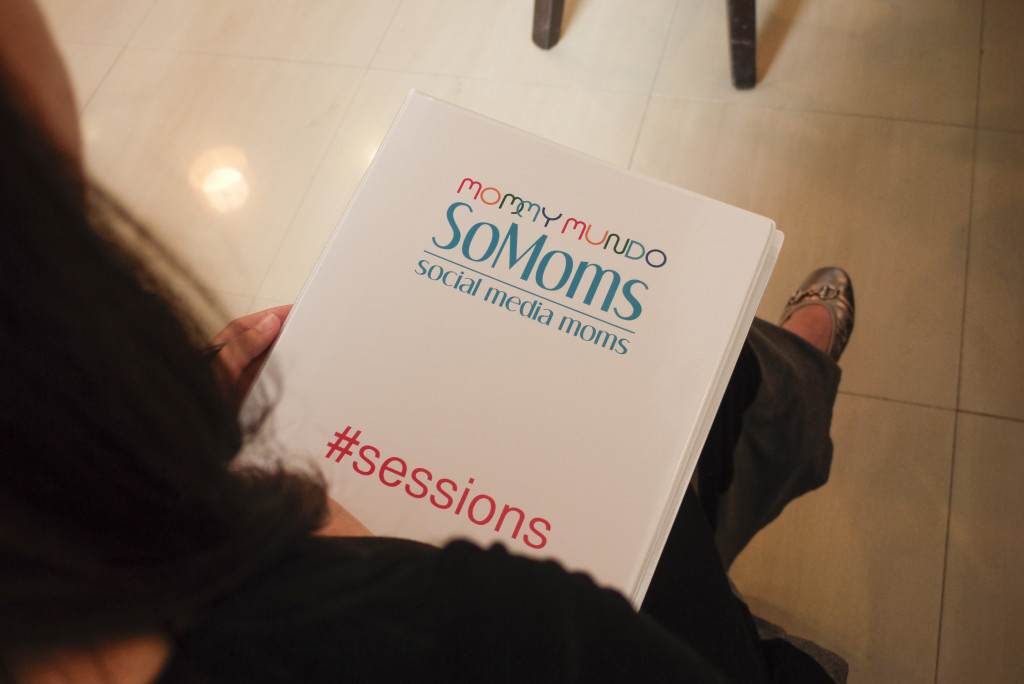 In the 90s, I remember when we first got cable that one of the shows I watched constantly was The Oprah Winfrey Show. I got hooked because of the real life stories, the cry fest and of course Oprah's favorite things (grabe lang!) If the topic was about life issues, you can bet that aside from Oprah and the guest, there would be one other person, an expert who would come in and help solve the troubles that the guest is neck deep in.
More often than not, that person is a life coach. The life coach would explain to the guest what exactly her/his struggles are and then suggest solutions to the issues. I would listen to these life coaches every time and they always make so much sense. I learned from watching all those life coaches that sat on Oprah's yellow couch that we all need an objective voice outside of our family and friends that would knock some sense into us.
Fast forward a few years and I find myself wide awake on  an early Saturday morning with the SoMoms (always good company) to attend a Coach Pia session! When I learned about this, I signed up for the session right away. To actually have a life coach in my, uh, life right now is an actual Oprah moment but I'm not a troubled guest though haha but I was an eager student and I was excited to gain new parenting skills.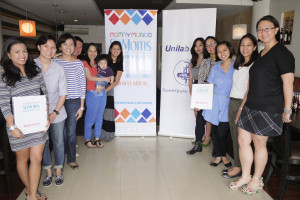 Coach Pia Acevedo is a licensed life coach and my friend Kris highly recommends her. Kris is a straightforward person that doesn't take BS so knowing that she's learned so many new things from Coach Pia made me so gungho that Saturday morning.
 We assembled ourselves at Osonho, a fine Portuguese restaurant along Bel-Air (they also have a branch in Greenhills)and planted ourselves in our seats.
Coach Pia's talk that day was on "Creating Structure for Dialogue".  I come from a family that isn't too big on open displays of affection. It's only when us siblings became adults that we actually have been able to talk openly with our parents.  My 0wn relationship with my parents is still evolving and finding the time to talk really is very important for us now so Coach Pia's topic couldn't come at a better time.
So how do you create structure?
Discussions should be done in neutral ground. The neutral space diffuses any territorial authority and allows for an environment where you feel "freer". The most important thing is to be in a space where all parties feel open and safe.
Encourage kids to communicate with you. If you need to talk to your child/children GO TO THEM. Don't call them into your room or at the sala or scream for them so they would come to you.  Go to your child.

Create a list of areas of inspiration and disconnection with your partner and children. Listing them allowed me to figure out what are the things that I need to work on with Dan and the kids (well David for now because  Noah is just a big ball of inspiration hehehe)  and what are the things that I should nurture further.  It seems such a simple exercise but it definitely puts things in perspective.
Dialogue sometimes becomes difficult because of our own unique struggles which are more or less brought about by the expectations we have on ourselves and of our loved ones. So how do we deal with this?
SIMPLIFY -Dealing with more comes with having even more expectations to fulfill. A big part of the struggle is not being clear on the grand expectations we have of ourselves as parents.
Ah yes. Coach Pia finally said it. Don't we all pressure ourselves in becoming the perfect parent?. I always question myself if I am enough for David, Noah and Dan, if I should do more, if I should BE MORE. It only makes me anxious, worried and less forgiving of myself.  The expections  and standards create barriers to dialogue and it just honestly sucks the energy and life force out of you because you keep working towards a goal that seems unattainable.
So how can we simplify?
Be Accepting –  define what is in your realm of control and what isn't.

Choose to be Present at the Moment – take a reality check on your lifestyle, expectations and standards. Are your standards and expectations taking away the joy of being around your family and kids?

Choose to Listen and Take away the Burden to Respond – what kids need is a soft place to fall, kids just sometimes want to share and we should be unconditional in our listening.

Expect Children to be Children – our children are not an extension of who we are. They are independent from us.
O diba? I love it. I love Coach Pia.  What I learned is empowering and affirming. It gave me the boost I needed and I felt more confident about my parenting. Of course the challenge is applying what I've learned but that will come and I will not be anxious about it.
If you're interested in attending any of Coach Pia's sessions or if you need a dose of inspiration you can check out http://theonecoreblog.com/  She posts videos of some of her sessions there too as well as schedules of her FREE (yes FREE) seminars.
—–thank-yous—–
The session ended at noon time. Bitin sya honestly because our group had so much to share. I love our group and how we're so open with each other but still I am thankful for the session. Big thanks to Unilab who sponsored this event and who also gave us goodies to take home. 
O'Sonho also sponsored our lunch.  Whenever I would go on business trips to Melbourne, one of my go-to food places is Nando's where they serve grilled Peri-Peri chicken. I would always order a quarter chicken, rice and a lime diet coke. SOLB.  O'Sonho has really good Peri-Peri chicken and other Portuguese food. Dan loves Peri-Peri too and when I told him about O'Sonho we decided to go and try out their branch in Eastwood in one of our date nights (yihee).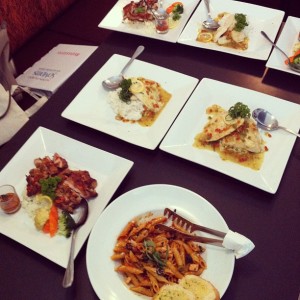 You can contact O'Sonho at their Jupiter branch via the following details:
Phone number : 02-8963289 | Facebook: osonho_portuguese | Website: www.osonhorestobar.com | Business hours: Everyday from 11AM-11PM. (we don't close in between lunch and dinner)
I'm really so happy that I'm part of the #SoMoms. It has been a very busy, productive and fulfilling few months with them so far and there are many more activities planned for us. So thank you Lord for brining these ladies into my life and my family's too 🙂