Flashback to 2008. I was confirmed pregnant with our second baby and I was sitting at our OB-GYNE's clinic with Dan. We were going through the motions of listing down what pre-natal vitamins I should take and fixing our schedules for my visits. Towards the end of our check-up, our dear OB handed us a brochure for CordLife. When I was pregnant with David, we considered banking his cord blood but the costs of doing so in 2008 prevented us from getting the service.
In Noah's case, we considered another provider and it was Cordlife. Dan and I carefully studied the costs, weighed the benefits and we decided that it was time for us to set aside some funds for cord blood banking. We were actually ready to sign the contract but Noah had other plans heehee. We actually wanted to seal the deal towards the end of my pregnancy, at the 35th week sana but Noah had to be delivered at his 33rd week. And I always wonder if we've missed so much by not banking his cord blood.
I attended a Stem Cell lay forum last week at the Edsa Shangri-La where I learned more about Cord Blood banking. There were doctors who talked about the science behind this Stem Cell therapy. I also was able to hear personal stories of loved ones who have been taken by diseases that could have benefited from stem cell therapy.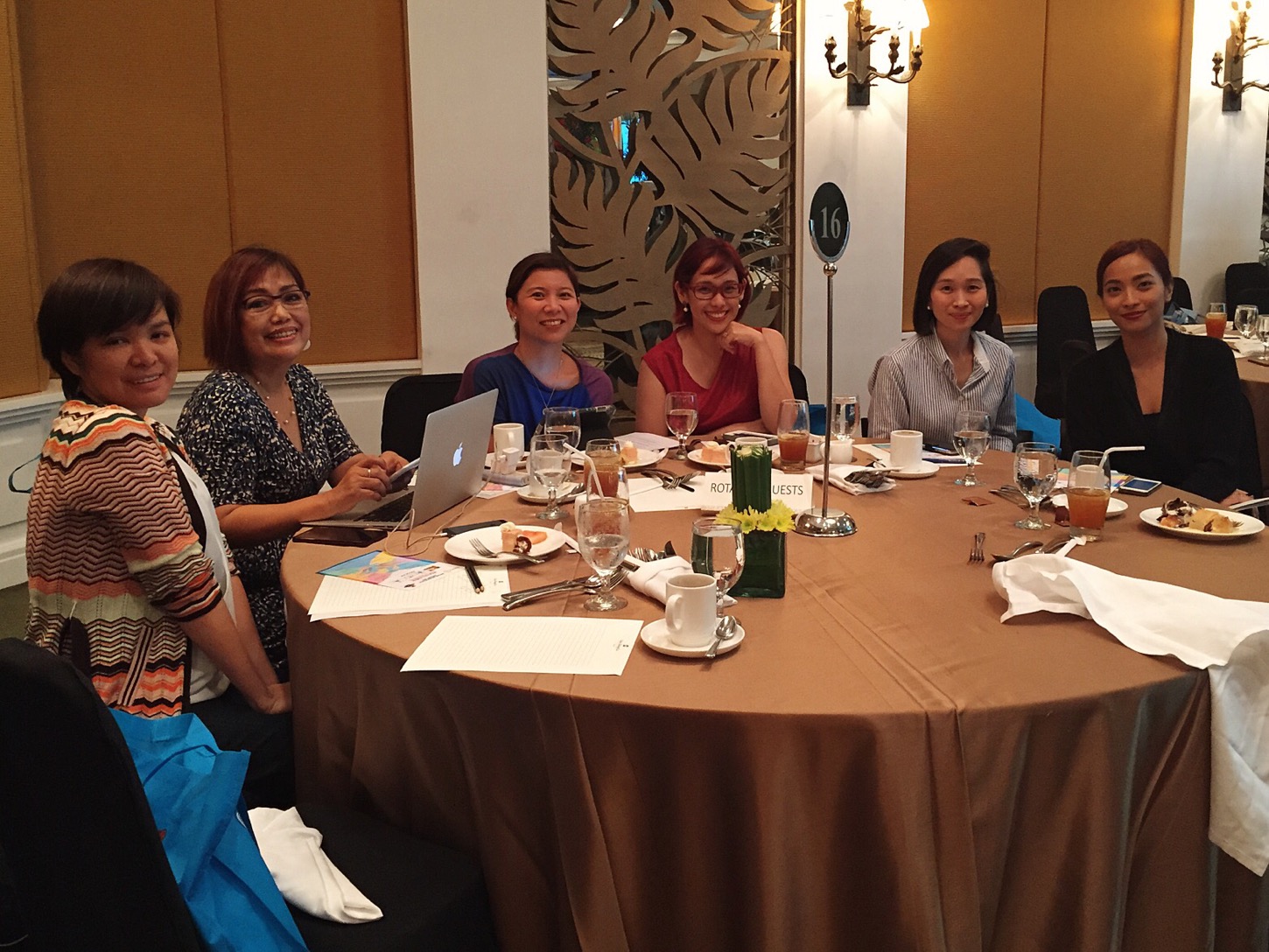 Attending the lay forum gave me so much more info about Stem Cells and the science behind them.  Here are some facts I picked up:
Stem Cells are cells that are capable of self-renewal and differentiation into specialized cells. They are nature's building block and repairmen.
The science on stem cell therapy is sound and has been tested. It was derived from patients who have undergone bone marrow transplants so that the body will be able to generate healthy blood-forming cells. The bone marrow is rich in stem cells but bone marrow transplants are painful and invasive. They have been done since the 1960s.
The 2000s, saw stem cells being collected from the placenta, umbilical cord and cord blood (which were considered then as medical waste). It officially became a viable alternative to the bone marrow as a rich source of stem cells.
Stem Cell Therapy is one part of cell therapy (which includes bone marrow transplants and gene therapy). Doctor  Arvin Faundo, who led the presentation emphasized that living cells are required for the replacement, regeneration and repair of diseased, injured, aged cells, tissues and organs.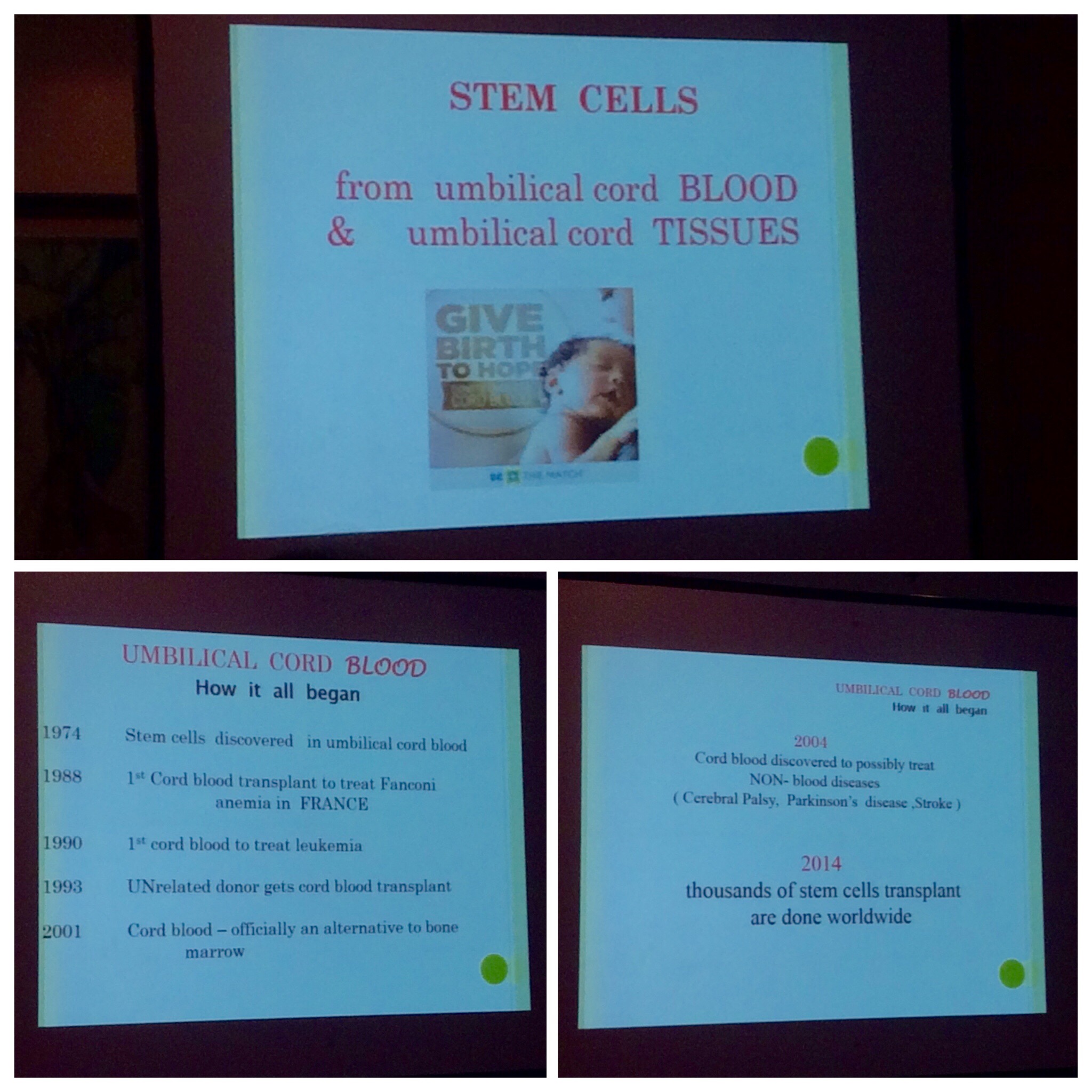 After the very informative talks on stem cells and maternal cord blood. Lorna Kapunan, who was also the evening's host went up on stage and shared her life with King. Her bunso, who after coming home from school was covered in bruises.  These bruises later turned out to be symptoms of Leukemia. I've watched Lorna Kapunan on TV. She is feisty, steady and opinionated. Her high profile clients behind her, she is their voice and she speaks with so much authority. At that moment though, her voice cracked and she shed a few tears while she recounted the bravery of her son King. When King was diagnosed, stem cell therapy was non-existent then. Atty. Kapunan wonder if stem cell therapy could have at least eased the treatment plan of her son or if it would have been possible to have even saved King.  It was a painful story to tell and I was in tears by the end of her sharing. Atty Kapunan has put up the King Kapunan Leukemia Foundation for  Children. The foundation provides assistance to children and their families who may not have the means to get the treatment and care they deserve because of financial constraints. On the night of the Lay Forum, Atty. Kapunan announced the partnership of the foundation with Cord Life. It was a great way to honor King's brave fight and to ensure that kids today are now given a good chance at fighting Leukemia.
So, is Cord Blood banking for you? This decision can only be made by you. It's very personal and it involves a big chunk of your finances. It's not an easy decision to make but it is something that you should at least hear out.  Take it up with your OB, Pedia and trusted friends and family members. In one of the brochures of Cordlife, they mentioned outright that "banking cord blood does not guarantee that the cells will provide a cure or be applicable in every situation".  It is also not suitable for genetic diseases.  For me and Dan, we wanted to make sure that there is an added layer of insurance that ensures David and Noah will have all the best possible options available to them when they get stricken with a terrible disease.  It goes without saying then that this insurance is the type we never ever wish to use ever. It's unfortunate that we have not been able to sign up for Cordlife but if you are interested and if you want to know more about it, call Cordlife, ask all the questions that you need to ask, pray over them and make the best possible choice for your family. Good luck!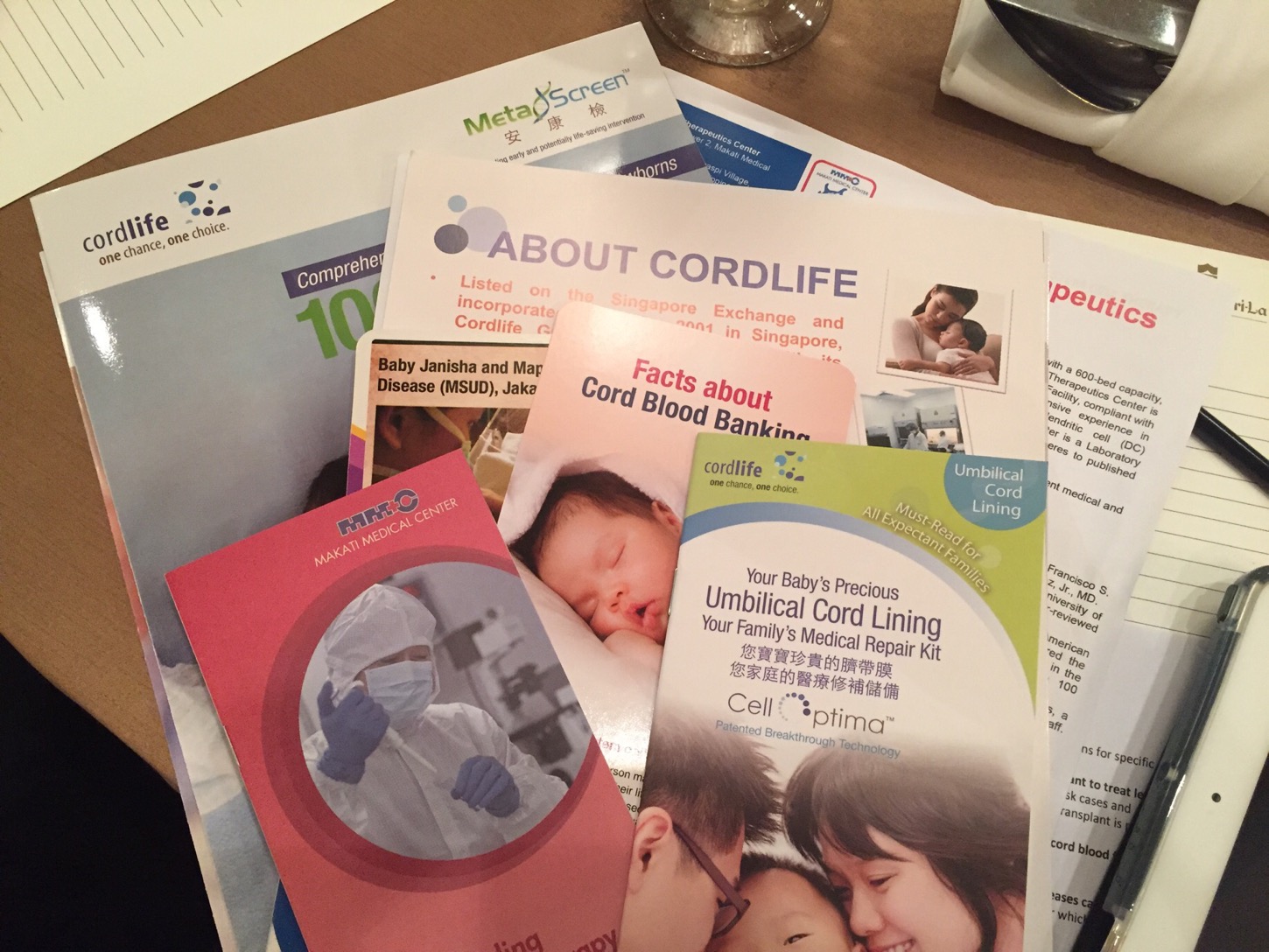 Contact Cordlife at:
www.cordlife.ph
info@ph.cordlife.com
09175707472
This is a sponsored post on behalf of Cordlife. Words, pictures and opinions are my own. Thank you very much for supporting the brands that continue to make Manilamommy.com possible 🙂