Crystal Jade to me is synonymous to one dish: Xiao Long Bao (XLB), which are excellent soupy dumplings that have always been consistent in flavor and texture with the rest of the Crystal Jade restos in Asia. I fell in love with XLB when I first tried it when Crystal Jade opened in Greenhills. I even wrote a post about how to eat XLB here. Crystal Jade has always been our go-to and we order the same dishes every time.
So when we went to Greenhills again for some shopping and eating and found this sign in place of the old Green and White logo, I wondered what was going on with Crystal Jade.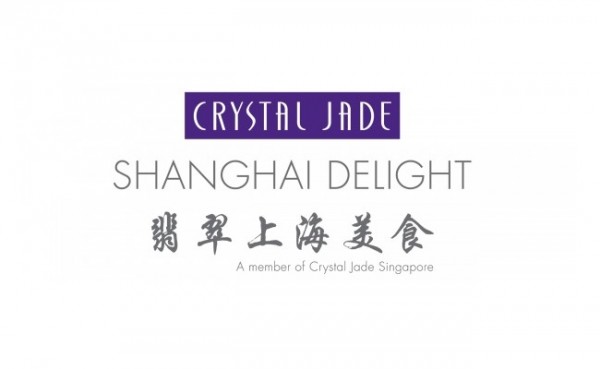 Timing din naman because Kenneth Yu, the Brand/Communications Manager for Red Dragon Culinary Concepts invited me and a few of my mommy friends to Crystal Jade Shanghai Delight.  Kenneth explained to us that it is still the good old Crystal Jade that we have come to know and love but Crystal Jade Shanghai Delight provides food that plays on the traditional dishes, adding new twists to dishes we have all come to love.
Such as dun-dun-dun…multi-flavored XLBs!!!  I tried the cheese and it's so yummy. It's weird to taste cheese with the slurpy yummy broth but they work together. If you want to try just a few flavors, you can buy one each P49 or better yet try all of them for P229!
Aside from the XLB, we also sampled other dishes that day but let me share with you the ones that I truly enjoyed the most!
Crispy Eel in "Wu Xi" style (P288). This my friends should be on your orders the next time you dine at Crystal Jade. This dish is light, sweet, and spicy. The crunchiness just brings everything together. It was served as an appetizer but this goes well with rice too. One order is good for 2-3 people but it's always good to order one more because this dish is perfect for just nibbling on (in short, sarap papakin!)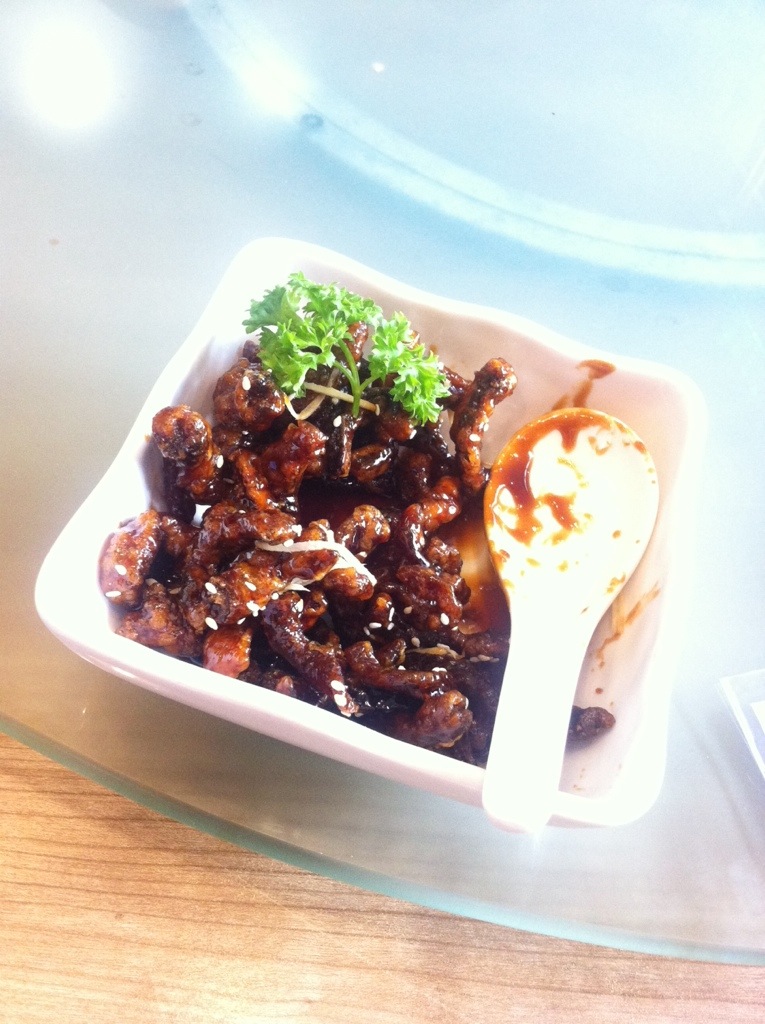 Sauteed Beancurd with Seafood in Hot Stone Pot  (P458). My ultimate favorite. t's a steaming bowl of comfort in a clay stone pot. The sauce is thick but not heavy and savory but not overpowering. I kept coming back to this pot even when the other dishes were being served. The combination of the beancurd and seafood was just too good and each bite revealed that the components were still tender and perfectly cooked.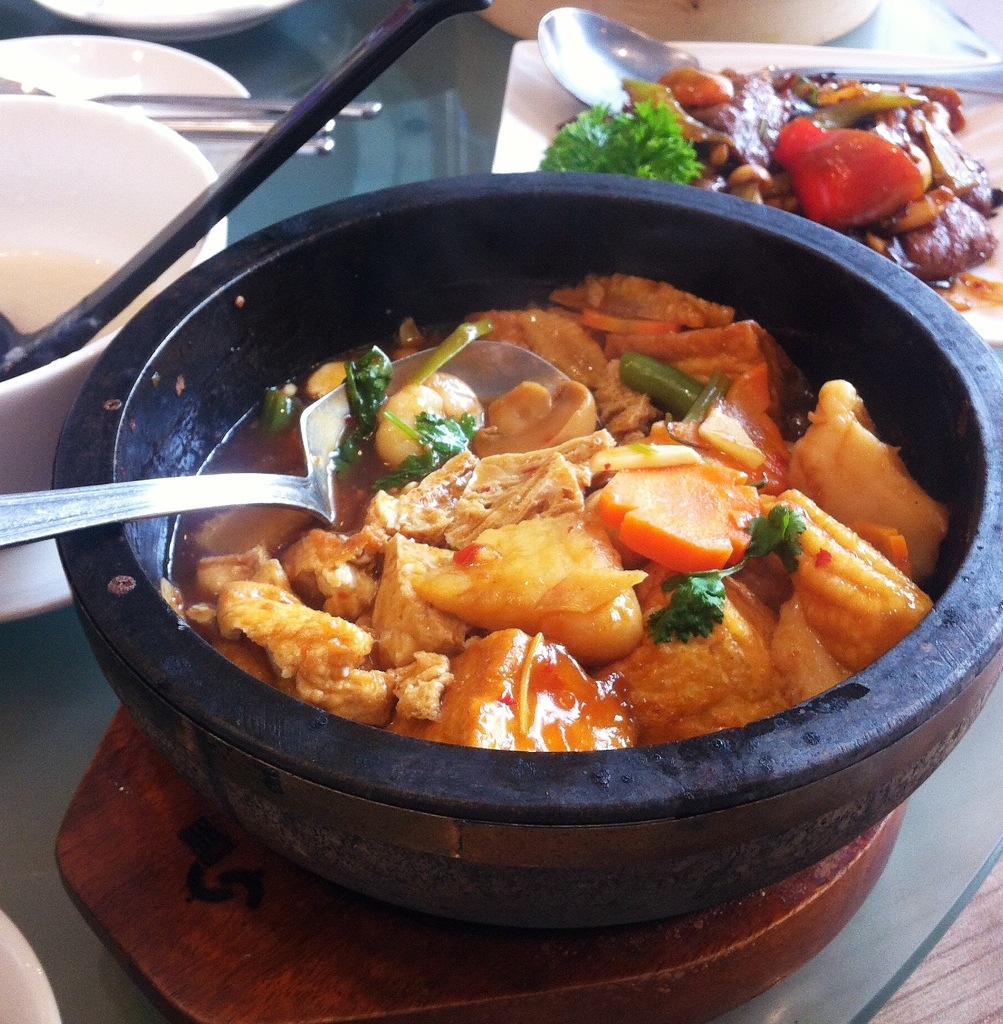 Fried Mixed Rice in Hot Stone Pot (P348). It's got dilis and peanuts. It's a meal in itself!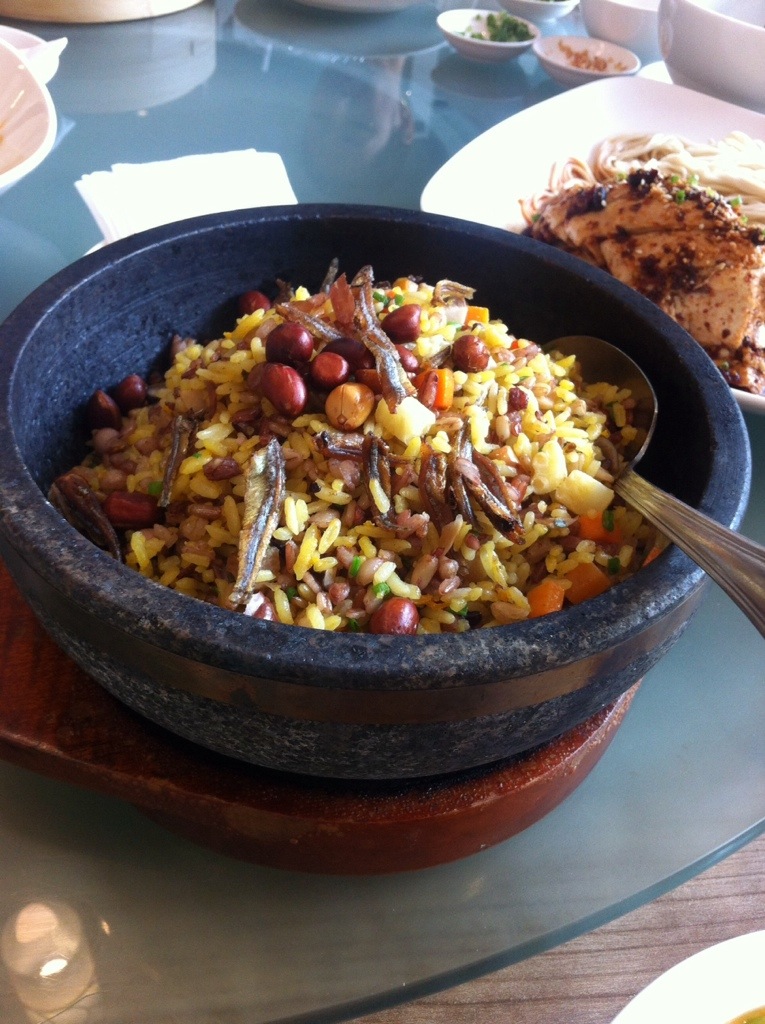 For dessert, my must try is the Steamed Red Bean Bun (P129 for 3 pieces). Red beans are my weakness. and this dessert was enveloped in buns so soft,fluffy and springy. It's such a delight to eat!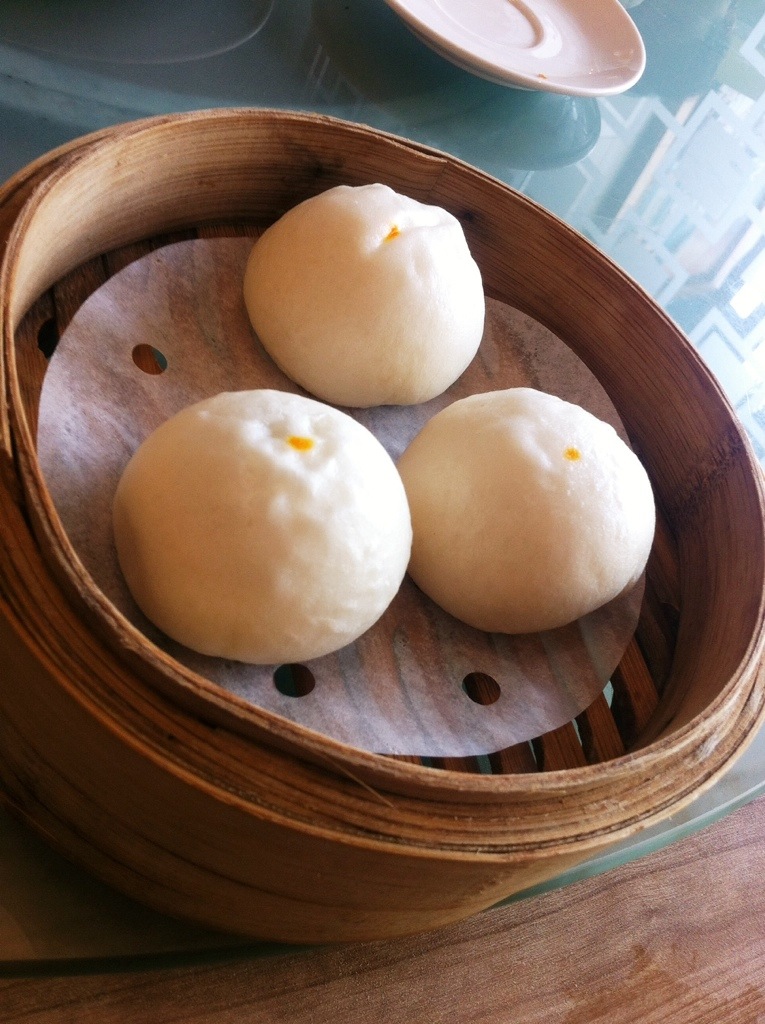 The chefs at Crystal Jade Shanghai Delight are still the same chefs that they brought in when the restaurant opened a couple of years back. It really is a delight to try the old classic dishes alongside the new. It's also reassuring to know that the restaurant is at par with it's international counterparts in terms of taste and quality of ingredients. Kenneth told us that they source some of their products abroad but also use fine locally sourced ingredients.
Crystal Jade Shanghai Delight has also started offering breakfast meals with their special breakfast menu. Breakfast is from 7am to 10:30 am. Their wide selection of congee and dimsum will surely fuel your day right. So if you're in Greenhills, make sure to drop by the restaurant.  The renovations and the purple and gray interiors make it a sleek place to hang out too without sacrificing comfort.
Thank you so much Kenneth and Crystal Jade Shanghai Delight for the awesome afternoon of good food and wonderful company!
Crystal Jade Shanghai Delight
Address: Unit 117-121, Virra Mall, Greenhills Shopping Center, Greenhills, San Juan City