Last Monday saw me, Dan and David trekking to Cupcakes by Sonja's newest home at the bridgeway of Glorietta 2 for a cupcake making session with the #SoMoms and their kids. The event was part of the launching of the newest store of Cupcakes by Sonja who for 7 years has been happily serving their well loved and well known gourmet cupcakes out of their Serendra store.  Yes that's 7 years of history right there! Cupcakes by Sonja really was the first to open a cupcake store here in the Metro and admit it, we all went gaga over Sonja's cupcakes! Soon after, a lot of cupcake stores and cupcake entrepreneurs opened after that but I always keep coming back to Cupcakes by Sonja.
The Create a Cupcake session was a MommyMundo #Somoms event. We were all welcomed by Janice Villanueva of Mommy Mundo then Sonja Ocampo, took over the hosting duties and showed the kids how to create their own cupcakes! (By the way, do you know that Sonja's name is pronounced as Son-juh and not Sonya? I never knew until a few weeks ago! haha)
The kids learned how to color icing, do a beach themed cupcake, a sunflower cupcake and a fishbowl cupcake! The kids even got to decorate two cookies! It was such a fun afternoon and David LOOOVED every minute of it 😀
Dan and I had a lot of fun too. As well as all the moms and dads who joined us during that sweet sunny Monday afternoon.  Dan actually thought the activity would make a great team building activity. You really can't be stressed when you're making cupcakes diba?! Unless di mo talaga feel teammates mo hahaha but for me and Dan, it was such a great bonding activity with David.
All the kids had such a great time that afternoon. David took all the cupcakes and cookies he made home too!
The new location of Cupcakes by Sonja is a lovely extension of the Serendra branch. Quirky interiors and details dot the store.  Customers are encouraged to "shoot" the store. The company is definitely social media friendly! hehe 😀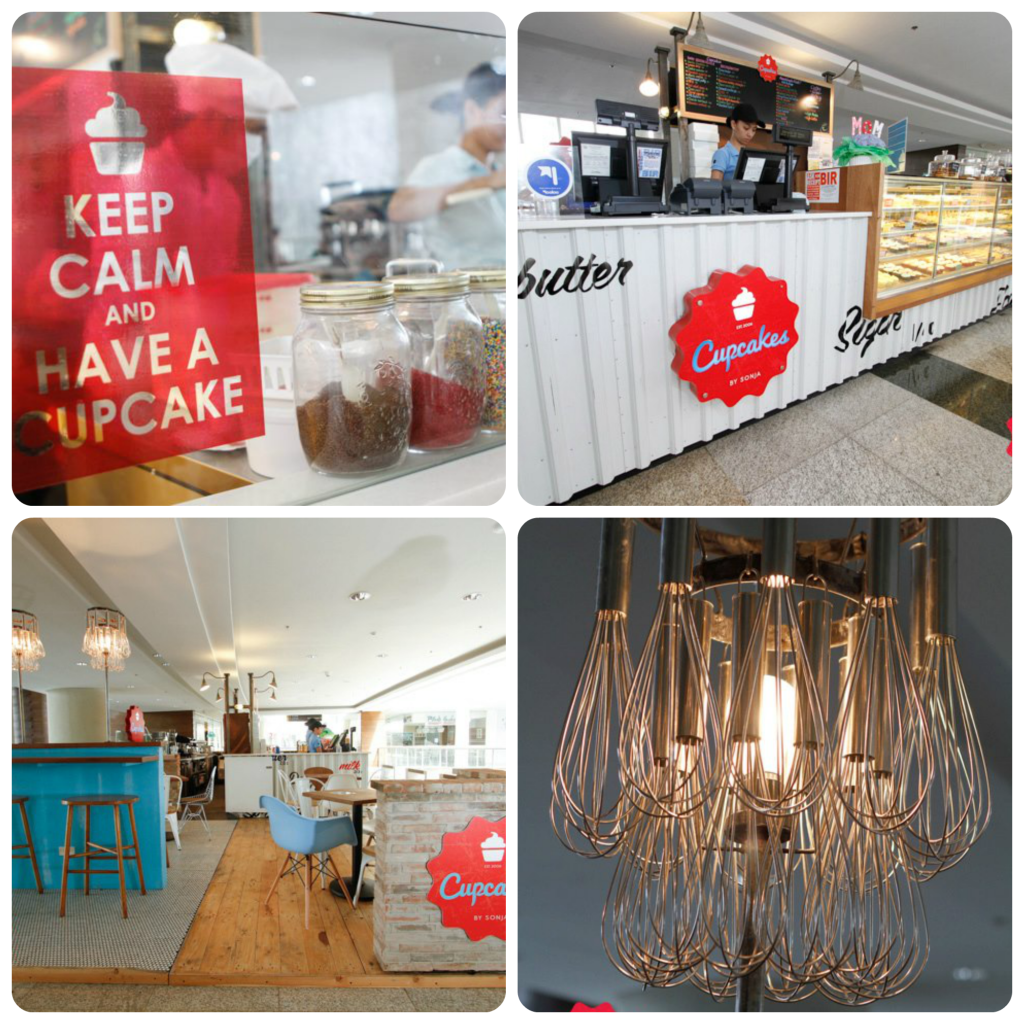 But of course, before you shoot and share, better get in line for these goodies. Just like when the Serendra store first opened, the Glorietta 2 branch still gets a line. When we were there, the lunch time crowd were already choosing their desserts and a line was already forming. But as a dessert lover like me, pipila talaga ako! Mahirap lang talaga pumili haha 😀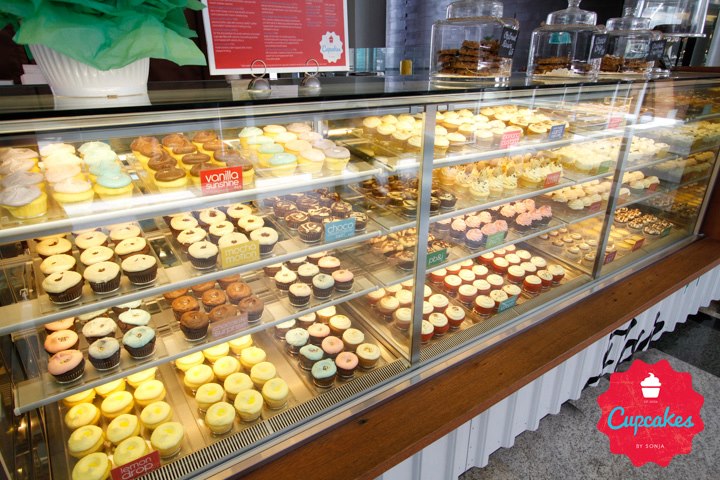 Thanks so much Cupcakes by Sonja for the lovely afternoon and congratulations on the new store 😀 You can count on the Santoses to be regulars at your new branch too!
Know more about Cupcakes by Sonja's ongoing promo by liking their official FB page here.