Twitter was ablaze this afternoon because the Azkal's Phil Younghusband (@PhilYHusband) tweeted this to Angel Locsin (@143redangel)
People RT'ed this like it was major news!!!  I think I heard hearts being broken with Phil's tweet.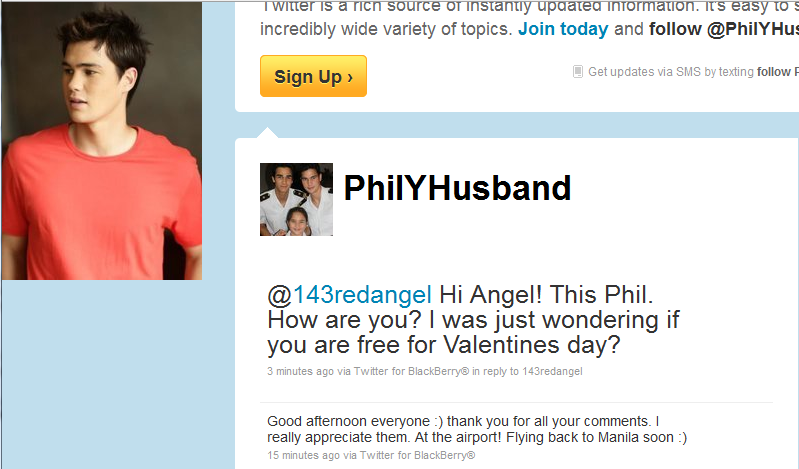 Angel Locsin replied "another day"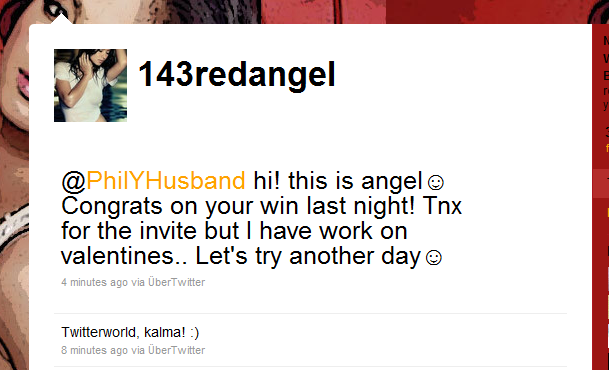 I loved that she also tweeted "twitterworld kalma" haha 😀
And then it turns out it was just a dare. People groaned and then went back to work.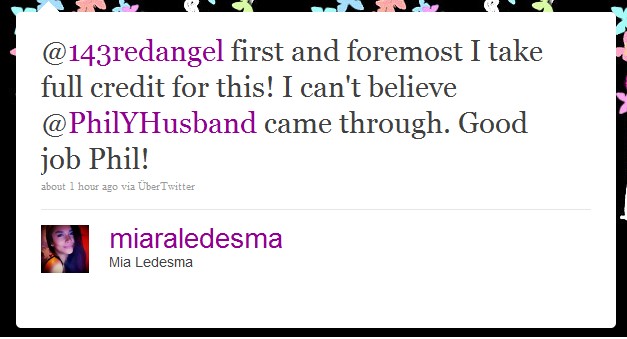 Fresh from the Azkal's victory over the Mongolian team 2-0 which definitely flooded twitter with updates and shoutouts last night, these tweets were the next to really fire up the Pinoys who were on twitter. While I was reading these exchanges though I wondered and I hate to sound old but is this how young folks set dates now? This is much too fast for me haha 😀 When BDW and I were dating we would "talk" for hours via email and that's how we'd set our dates too. Of course we'd talk in person but back then emails and SMS messages were THE way to communicate. Come to think of it, BDW never really went to our house and properly courted me like the olden times much to my mom's dismay (she would call what we did as "nagpapaligaw sa kalye").
Twitter is crazy fast and the exchange of "information" and most importantly the reactions can be overwhelming but it's a lot of fun too I must admit.  I wonder how relationships now are formed given this new form of media. I know of people breaking up on Facebook — the change in status of people I know from XXX to "single" has made me gasp a couple of times. And of course there are those which change from "single" to "engaged" which elicits a lot of positive comments and "likes" – the modern equivalent of a high-five it seems 🙂 Twitter though is so much faster and there's a lot less room for people to think about what they post. Remorse seems to be non-existent in the medium unless a tweet was something absolutely offensive or libelous. Me, I tweet and RT things which I find fun, entertaining and informative. I interact too. Twitter has replaced YM with my friends. We flood each other's timelines with mundane thoughts everyday (which is always welcome).
How about you? Do you love twitter? What do you tweet about and how do you use twitter? Is it something you feel is essential to you now?
Follow me on twitter! I'm @manilamommy