Kuya is now in big school.  He is wonderfully enjoying every moment but he hates when school is out and yaya is not there to fetch him. He will cry AS IN. We have to teach David that waiting time is playing time or that he can go to the library or the mini-garden. We have to always tell him that yaya and the driver are on their way. Traffic is bad but they will be on their way. But still he cries. I hope this is just a phase. I was already doing 2nd trips in grade school because I loved hanging out with friends (tambay lang) so I pray this is just a phase and David won't feel that no one is coming to get him.  But aside from that, he loves to go to school and he already has a best friend, Tikboy. When we ask him how his day went, he would always say "I love school". We are so happy with David's school and teachers too.  We know that he's in good hands and I work harder everyday because knowing Kuya is happy in his school and where he is now really inspires me.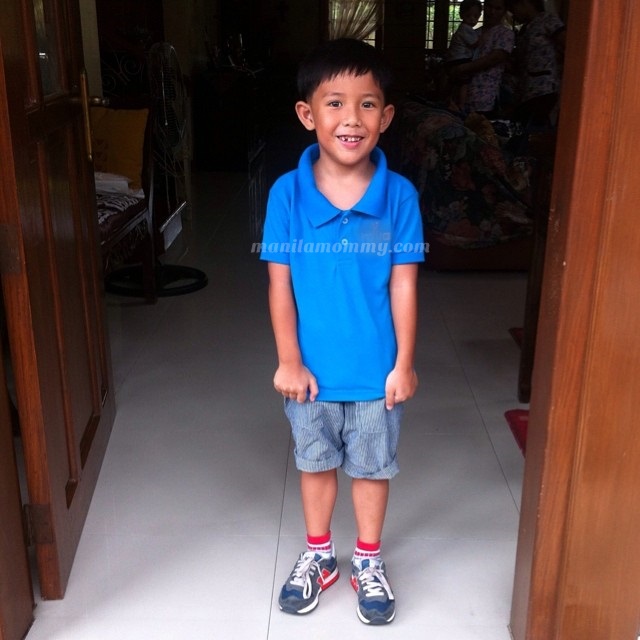 Noah has just started with speech therapy. As much as his developmental pedia told us that he doesn't really need it yet. We went on and signed Noah up for sessions at ALRES. He's been progressing so well with his therapies that we want Noah to have more while he can. He goes to therapy now everyday attending speech, occupational and physical therapy sessions. Noah has become more "talkative" now, using sounds more than gestures to express what he needs. He's already learned to make sounds when he wants to be read to or he wants to play. His speech goals now are not for talking yet, it's for strengthening his oral muscles. I'm not going to bore you with specifics but it's just amazing how there are tools nowadays to assist kids who have special needs. And I am in awe of the teachers who are so dedicated to their craft and who genuinely love the kids they teach. Just like with David, I work harder knowing that all the stress I experience at my dayjob is going to him and his kuya's future.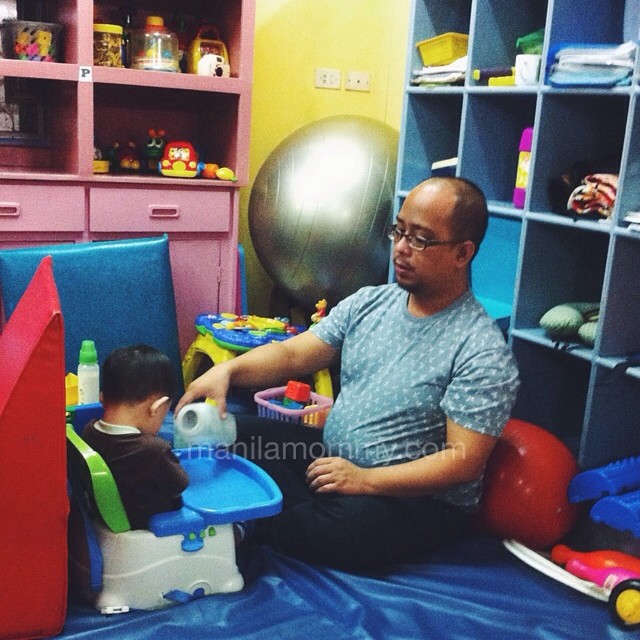 When I step back, I look at the steps my kids take and I know that it leads them to different paths. David will have more or less the same experience I did growing up (hopefully even better and more fun).  Noah's is unfamiliar and I learn with him and for him. I have always talked about our new normal and yes this is part of it but sometimes I feel like I'm looking at a map and I'm not familiar with the territory just yet. I still feel lost sometimes.  I see Noah working hard to try to take his first independent steps and so am I. We're both wobbly and we're still trying to look for support whenever we get knocked down.
Sometimes I look at other kids and at their parents and I wonder if they're feeling the way I do and if they have the same worries. I always think that sometimes I am not strong enough for the life that I have been dealt with but there are days when I think that I can't be living any other life than I have.
But we forge on and as my kids reach their milestones, I'm praying that I am able to reach my own milestones as well. David and Noah teach me so much about motherhood and about myself. When they grow, I grow  (and vice-versa). The road is long and far and there are a lot of lessons that still need to be learned. Nothing in my previous educational experiences have ever prepared me for motherhood. Or if there were, I wasn't listening (daldal ko kasi e haha)
It is challenging for the most part. (Is there someone who just breezed through motherhood? I would like to get names, numbers and contact info because I need tips!!!). Sometimes I rise to the challenge and sometimes it takes a while for me to really figure out what I need to do. I think I am close to realizing that maybe there are just some things that I am not meant to understand too.  That life's mysteries are sometimes wrapped in two payatot little boys.  Sometimes, when I feel stumped like a kid staring at his first pop quiz, I look at my two little boys and just think "Wow, I can't believe I'm their mom!" And most of the time, that IS the answer.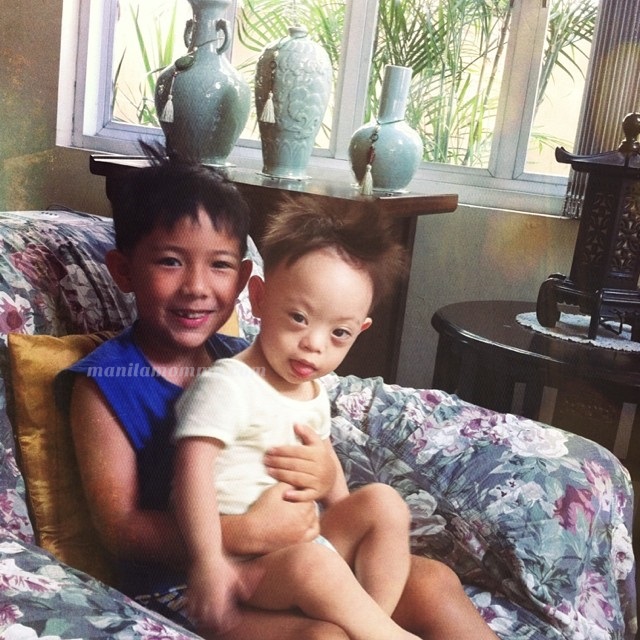 Also.. oh my god ang laki na nila!!
How about you? How's motherhood so far?