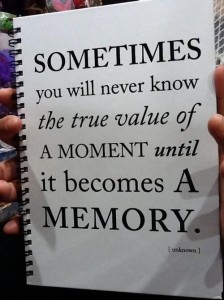 When I was growing up I can recall vividly when my mom taught me how to make tuna salad sandwich. After preparing the spread my mom and I would carefully place the sandwiches in our sandwich maker. After a few minutes our family would be happily devouring our merienda. I also recall being taught how to make pizza using a crust we bought straight from the supermarket's frozen food section. A generous dollop of Del Monte sauce, cheese,ham and bacon and the family had freshly baked pizza for the afternoon. I can still recall the spatula I used and the smell of the tomato sauce and slicing the bits of ham and bacon and spreading them generously over the crust.
I loved those moments and it was my bonding time with my mom. Both my parents worked during the week and so the family lived for the weekends. My mom would always whip up something in the kitchen and I would try to be her little helper. I remember being feeling so proud when she would ask me to prepare merienda for the family. I felt so grown-up then as I cooked and "fed" my family.
The next merienda dish I learned was spaghetti!!! This was sa milestone because It thriiiilllllled me to no end when my mom taught me how to cook it! It's my comfort food and her version with sweet pickle relish is the bomb! I grew up on the stuff and my mom always made sure that her spaghetti had heaping servings of ground beef, cheese and sweet pickle relish. The sweet, sour, tangy and creamy all melded into an awesome dish that made for one happy me. So, whenever my mom would cook spaghetti I would still clap in glee —yes even at 35.
It's such an easy dish to prepare really but I can't help but feel loved. My mom worked in corporate all her life and for her to find time to cook for us is one of her ways of loving and providing for us.
And so now it's my turn. Granted that I have yet to gain my mother's cooking skills I think I have the bonding moments down. David has always been willing and able to help in the kitchen and so I think it's high time we bond over the stove and oven again. It's been a while since I spent time in the kitchen since I took a break from baking when I got pregnant with Noah.
David has helped me bake so many times because he loves the rhythm of mixing the ingredients, breaking the eggs and pouring the oil and water. When we finally make spaghetti, I know he would get a kick out of breaking the pasta noodles, mixing the sauce in and grating the cheese with my help.
I know that in a busy week, it is in these moments where I can pause and look at my oldest son and realize how fast he's grown. He's 4 going on 25 at times. His eagerness to explore and experiment is inspiring and energizing. Sometimes though I look at him and wonder if I'm doing right by him.
And them I see him with his brother and how gentle he is (yes after a million reminders to be gentle and to go easy on the gigil) with Noah. He is such a good big brother.
And then I see him running off to class  and to him coming home with declarations of "I love school!!"
I snatch these little moments and store them in my memory bank because I know tomorrow, this guy would go on and grow and blaze his own trail.
Making memories with David is an everyday, every minute, every second experience for me and Dan. Our goal is to make his growing-up years fun and even though sometimes things do get rough the most important thing is that we all learn from the experience. It doesn't matter when or where. It can be over a simple bowl of spaghetti (with pickle relish!) and the world at that moment is ours.