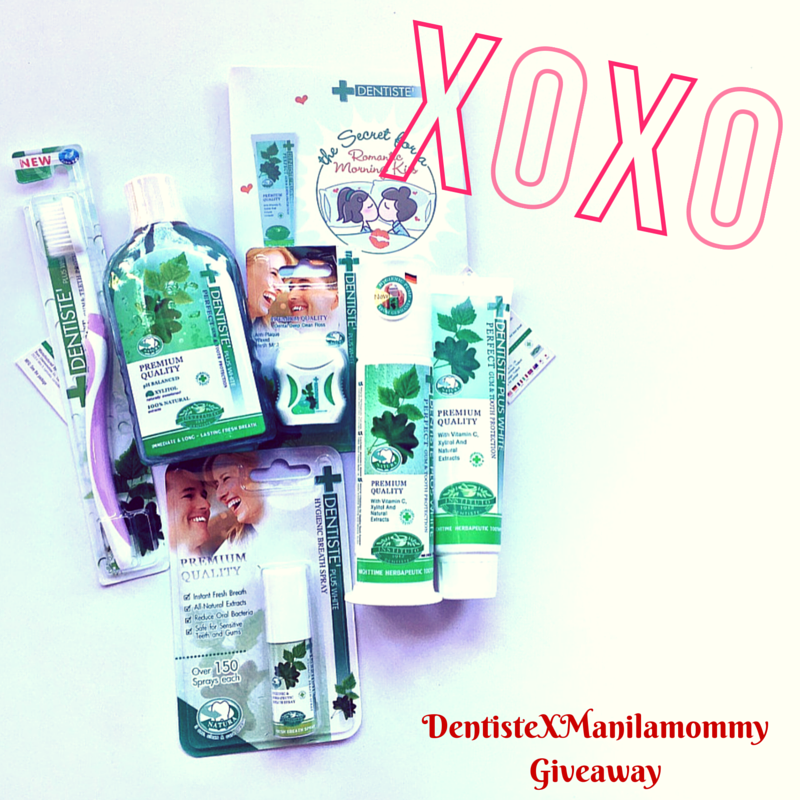 Hey guys!! Valentine's is just around the corner and I am doing a quick giveaway with Dentiste Nighttime ToothpastePhilippines!
Dentiste is the 1st Couples Toothpaste that is specially formulated with advanced dental technologies and 14 Premium Natural Extracts that activate all through the night to keep breath fresh until daybreak. What this means for you and your loved one is that you can confidently share a Romantic Morning Kiss as soon as you wake up each day.
And because I believe that busy parents like us need all the help we can get so that we can get a little romance into our super busy routines, I am giving away 2 gift packs of Dentiste products (all that you see in the pic!) that you and your loved one can share!
The mechanics are super easy and are all in the Rafflecopter widget below! The contest will run for one week 🙂  I would love to see all your lovey-dovey pics! Advanced happy valentine's and good luck!! Hope you all have fun with the giveaway 😀
To know more about Dentiste, like their FB page here