Hello Mommies and Daddies 🙂  I have good news for y'all!
First, Disney Live! is back. We love Disney shows and David loved Disney Live when he first saw it. Every year I wait for the announcement when it can come back  because I really want to take Noah to see it.  Well Disney Live! Mickey's Music Festival will have a special run from September 1 to 6 at the new Kia Theater (formerly the New Frontier Theater). The new theater has a 2,835 seating capacity and is equipped with the latest audio, visual and lighting technology.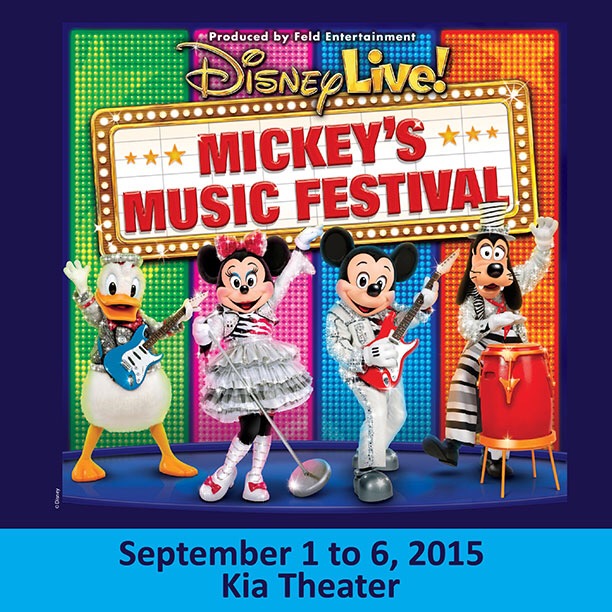 Disney Live! Mickey's Music Festival is all about Mickey Mouse and his band of friends, Minnie Mouse, Donald Duck & Goofy performing in a music mash-up of mega proportions. Families will hear their favorite Disney hits remixed to rock, pop, reggae, hip hop, jazz and country!
Here's a sneak peek of what you can see at the show:
Aaaand I am giving away two tickets to the September 5 show!! Follow me on Instagram to know more about the mechanics!!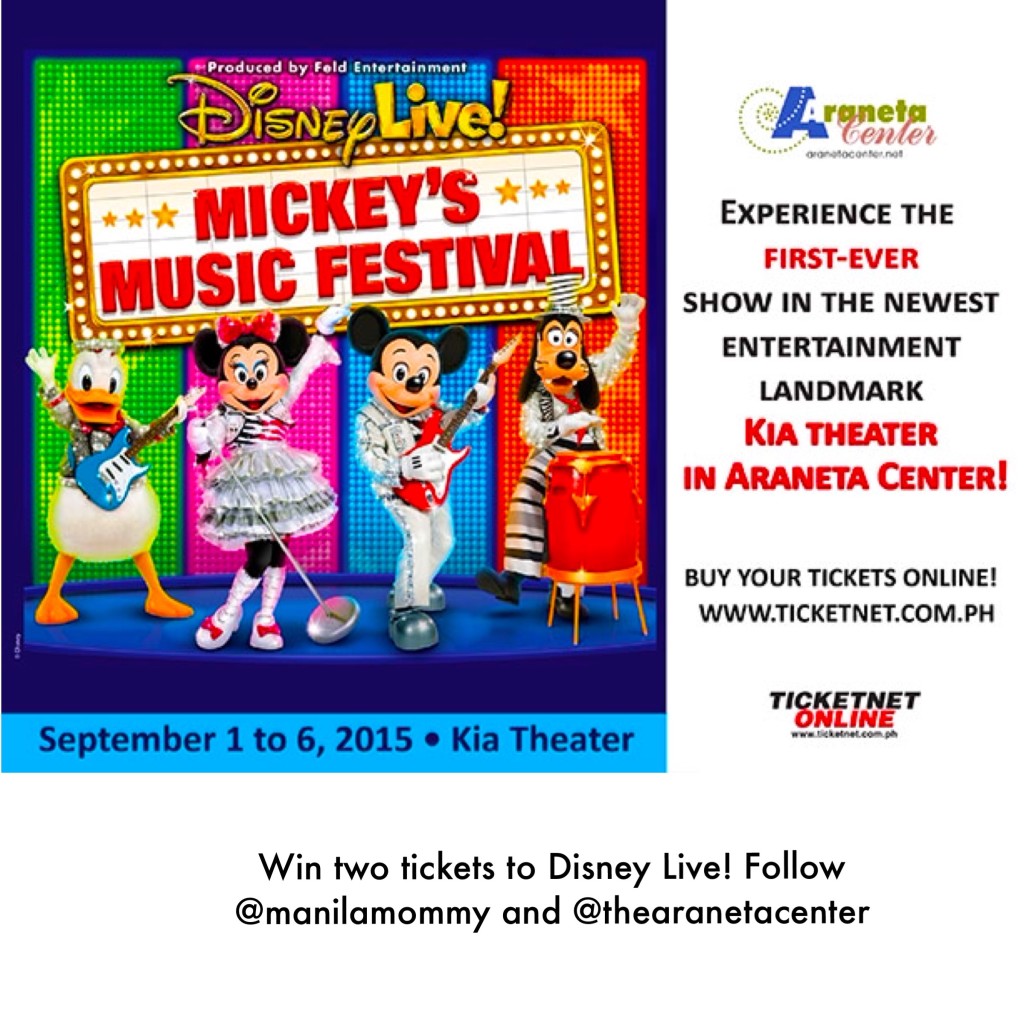 Tickets to the show are now available www.ticknet.com.ph 🙂