They may have been a great electronic baby sitter, but the unusual refunds appear to be a tacit admission that they did not increase infant intellect.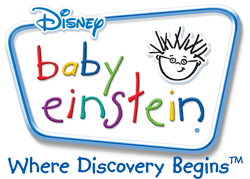 Earlier today, someone from my twitter network sent this link from the New York Times entitled,  " No Einstein in Your Crib? Get a Refund" Basically, Disney settled in a class action lawsuit that cited the media behemoth for deceiving parents into believing their kids will turn out to be wunderkinder with the videos.
Yes, count me as one of those that got suckered into believing that classical music could increase IQ points and how Baby Einstein videos would help our kids do better in school.  Of course, as a parent, you'd do anything for your kid  and I won't let a CD stand in the way of my son and the nobel peace prize for physics!
*Edited: Fixed the New York Times Link
So yeah, I bought around 5 CDs on classical music that were all for babies. Awa ng dyos, I only got to listen to one CD and I wasn't even able to finish it because it was making me fall asleep — at work! I tried the other CDs but nope, I was bobbing my head at my desk not because of the movements in Vivaldi's symphonies but because I was half-asleep already. All that was missing was a sliver of drool falling from my mouth to my keyboard.
I ditched the CDs and switched to my regular music. I have to admit that I felt guilty, was I depriving my son of his potential because I'd rather listen to Kylie Minogue?? But hey in fairness, DW loooved Blister in the Sun by the Violent Femmes.
On to the Einstein DVDs. A cousin bought us one set, we bought another. We popped one in our DVD player when DW was just a  month or so. I admit the music was very soothing. DW was veeery fussy that night and the music helped him calm down. The boring visuals however was what put DW (including me and BDW) to sleep. Suffice to say,those videos never saw the light of day again. We soon figured out that DW calms down whenever any kind of soft music is played anyway but because of his lola, he now prefers Barry Manilow and the Carpenters which of course is both funny and sad. I think I have to prepare myself  for that time when DW starts belting out Copacabana in his kindergarten class.
Anyway, reading through the article, I let out a big sigh. These big marketers know how to push parent's buttons,it's their job really. In our society that celebrates overachievement, these tools have become golden.  But really, to actually think that these videos will make your kids smarter? Kamusta naman.  These DVDs as with any other children's toys or shows should be treated as what they are,  which is entertainment.
We let DW watch Playhouse Disney and he is transfixed with the Mickey Mouse Clubhouse and Barney (my personal favorite is Word World but that's just me).  Playhouse Disney is turned on when he's resting or when BDW and I need a break from taking care of a rough and tumble 10-month old. It's how we adults are when we need a break, we watch something entertaining. It also follows this logic — just watching cooking shows will not make one a better cook nor will just watching felt puppets play with each other over Beethoven's Minuet in G make your kid a genius (we can only hope that life is that easy).
I'm not sure if the refunds apply internationally but you can click here for the details and a coupon to mail the company.  The DVDs are currently worth $15.99. At our exchange rate today, that's a can of formula  right there or three  large diaper packs or a decent dinner for you and hubby. Or just keep them in your arsenal. I know that parents have a trick or two to keep their babies pleasantly distracted (and themselves relatively calm) and if the DVDs do it then so be it.