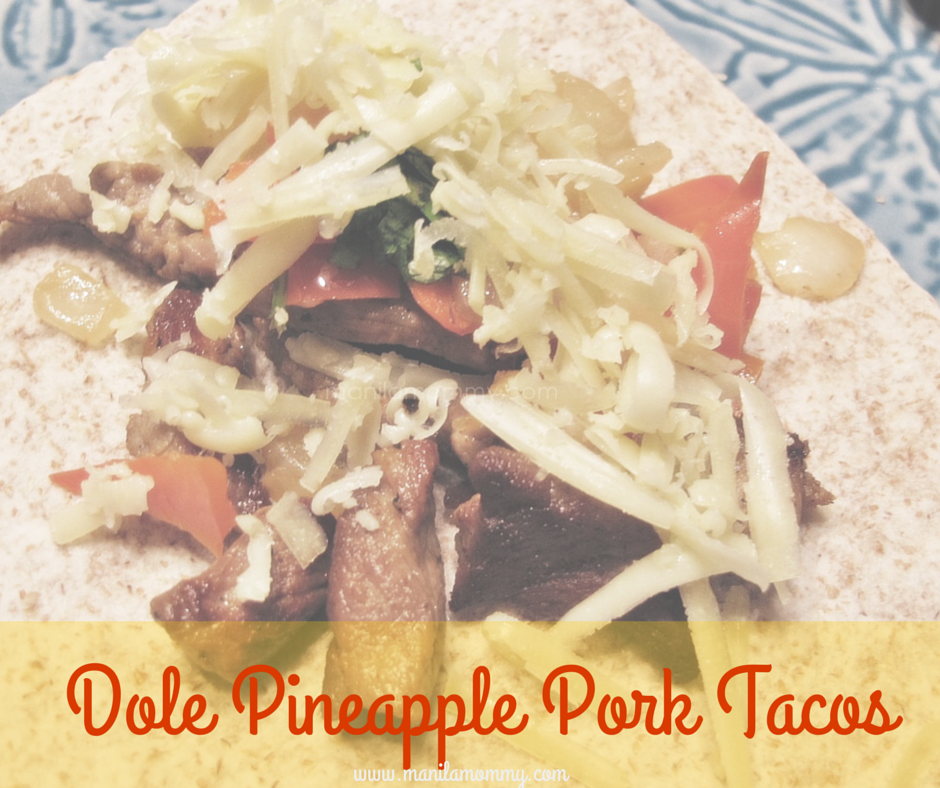 I love cooking…or at least the idea of cooking. I remember cutting out recipes from the tons of Reader's Digest my relatives from the US sends to us and I would bind them in a folder that's held together by blue yarn. I kept these books in my drawers, hoping that when I had time, I will pull out these books and I will get cooking!
Well that time never came and those books are now nowhere to be found. I found myself having more fun baking which I found easier and more enjoyable. I tried cooking a few dishes before but it reaaaallly intimidated me. Desserts are ultimate crowd pleasers but hot dishes, ayayay nakakatakot haha!
I have always wanted to attend cooking classes and I had the opportunity to do just that when on one Friday afternoon, I learned two easy dishes from Chef Rosebud Benitez and a few good friends as part of Dole Philippines' #ChefMom campaign 🙂  It really helped that Chef Rosebud was very warm, encouraging and engaging. I've always thought chefs are intimidating being so skilled and all tapos eto ako walang kamuwang-muwang haha but she was so nice that it really boosted my confidence level in the test kitchen.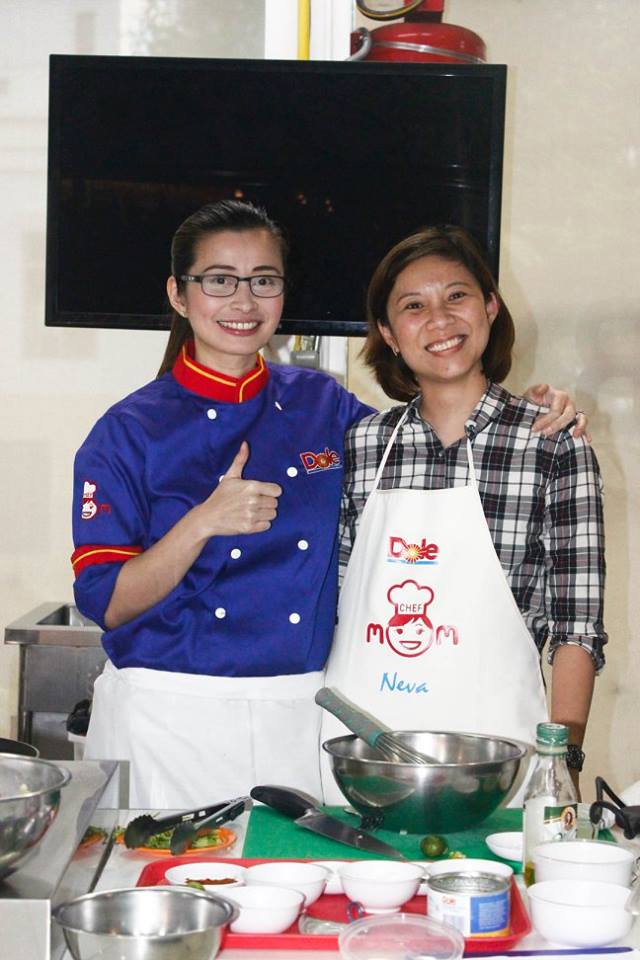 Of course, I was also with really good friends, Mish, Michelle and Tina and so I was comfortable and not too self-conscious at all.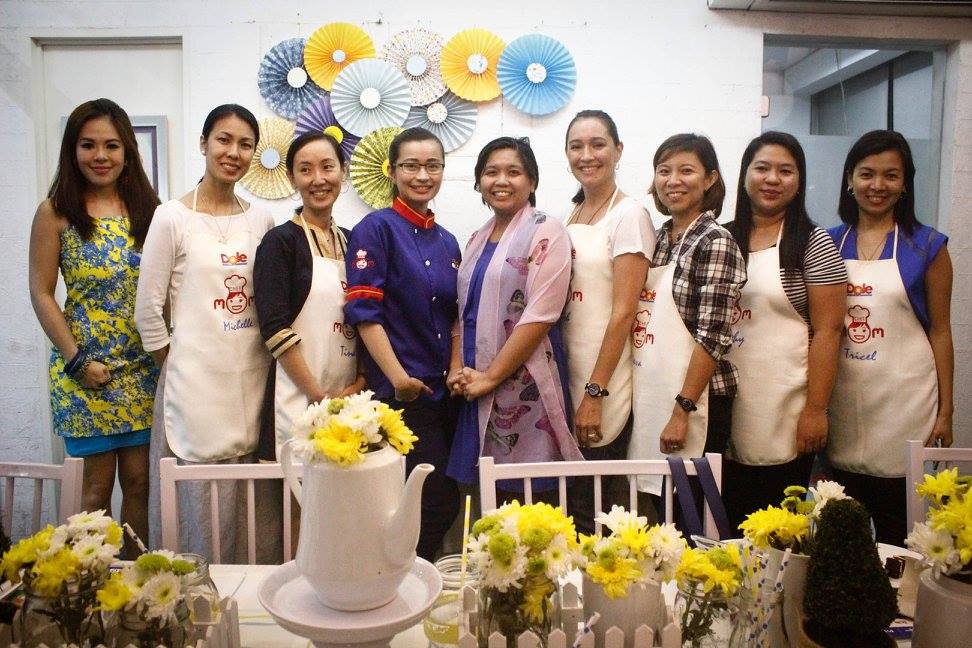 I've always said it here in the blog na pag kaya kong lutuin, kayang-kaya na ng lahat!! I'm a born klutz, I have no kitchen skills but I was able to pull this off! So here you go another super easy recipe courtesy of Dole 🙂
Dole Pineapple and Pork Tacos
Ingredients:
1/2 kilo pork tenderloin strips
1/2 medium sized white onion, cut into cubes
2 pieces small red bell pepper,cut into cubes
1 can 432g Dole Pineapple Chunks
One pack of whole wheat tortillas
grated cheese
parsley chopped finely
salt, pepper, paprika to taste
 Directions:
In a pan, pour about a tablespoon of olive oil
Saute the white onion and let it sweat then add the bell pepper
Add the pineapple chunks and saute them all together for about 2 minutes or so
Remove from heat and set aside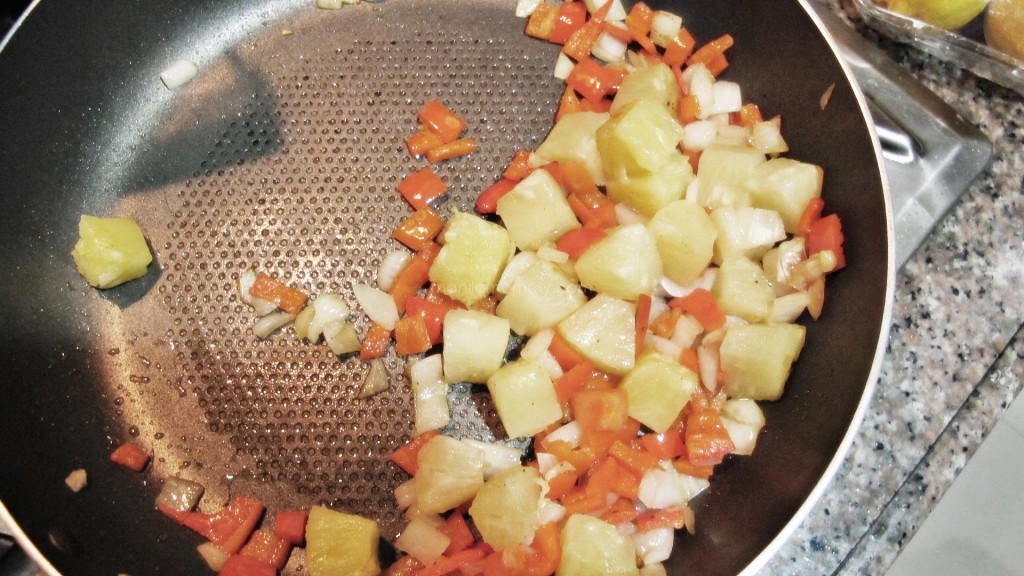 In the same pan, pour two tablespoons of olive oil
Fry the pork tenderloin strips until tender
Season pork with salt, pepper and paprika
Reheat Tortillas, you can use another saucepan (reheating doesn't require oil)
Place tortillas and heat each side for about 10-15 seconds each
Tip: Reheat tortillas right before serving the dish to keep them warm toasty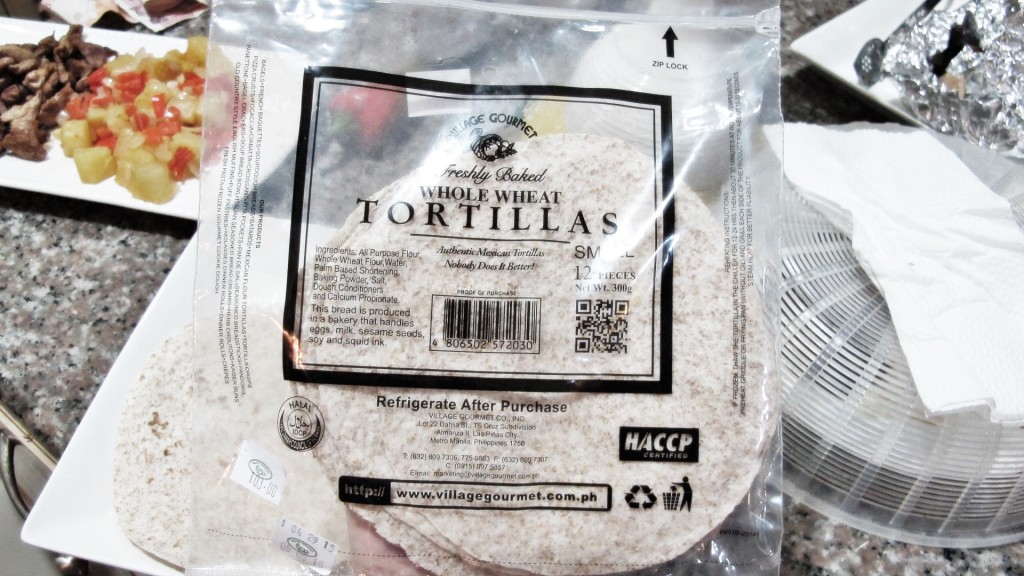 Assemble the dish as you would like but I made it into an assembly line so Dan and David can make their own tacos. Parsley may also be added which adds an extra element of freshness to the dish.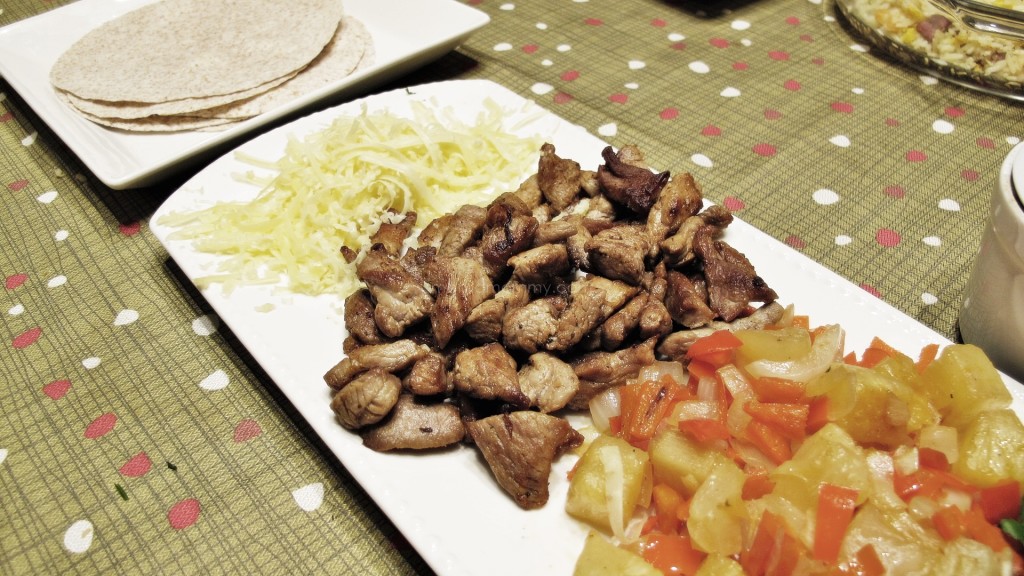 This is Dan's assembled taco. The best compliment I got from this dish was seeing Dan eat two pieces of tacos with everything in it. This guy does not love pineapples in his dishes. Ayaw nga ng Hawaiian Pizza e! But he loved how the combination of the bell pepper and the pineapple. It was a new flavor combination and I was so happy that he was happy with the dish! David naman loved the pineapple, he wasn't able to really hold on to the taco so he ate it open faced then he got rice na lang at ginawang ulam ito which works fine!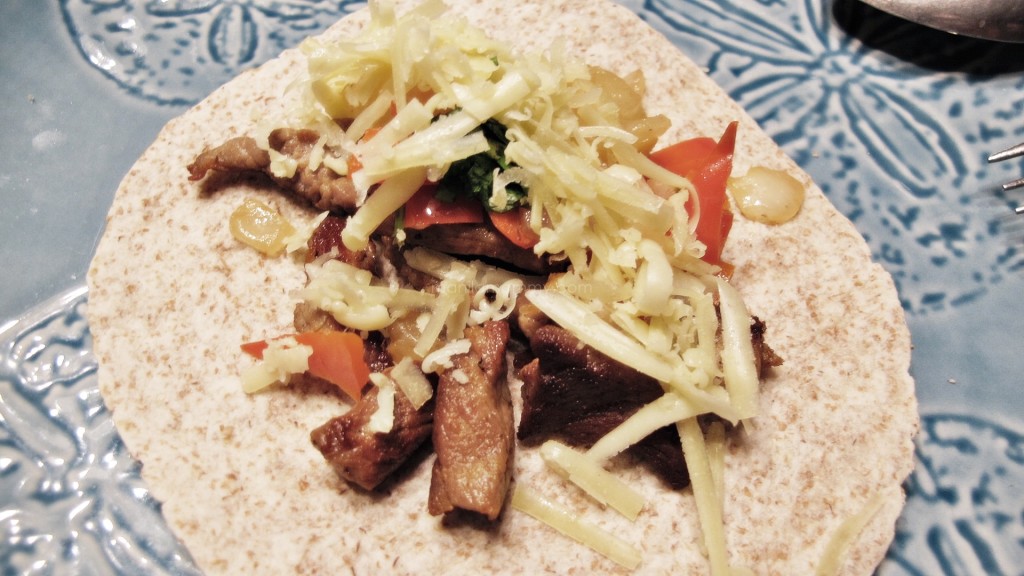 Prep time took me about 20 minutes. Cooking time was another 15 minutes. Prep time I feel can be lessened, di lang talaga ako sanay. So for you guys I'm pretty sure this dish will only take you 20 minutes tops. It's easy! As in! I am so happy I know how to make this na and I am gladly sharing it with you!
If you do make this dish, please do post a pic and tag me on instagram (@manilamommy) and Dole Philippines too (@doleph) Happy cooking and happy eating!!