Halloween is fast becoming one of my favorite holidays. What's not to love with a season where everyone dresses up and gets candy? Di lang candy pala CAAANDIIIES. And yes, I am that mom who raids her kids' plastic pumpkin pails when I need a quick sugar fix (nagpapaalam naman ako hahaha)
What's even more fun during this holiday is the horror movies that everyone has to watch just because the holiday calls for it. As much as I hate horror movies, the fear factor goes down when I watch these movies with family and friends. Scaring each other has become the norm and the laughter that comes with it is what I really look forward to. I love it when the laughter turns into a hagalpakan festival with matching tears streaming down my face because a friend jumped off her seat while watching The Sixth Sense. (Pinaka hate ko na scene is the kitchen scene when the lady in the pink robe….well you know what happened! Scaaary!) Don't even get me started on The Ring. Pero dapat talaga The Japanese version and yes I have yet to see this movie in full. I can only take it in small doses. Sadako get away from meeeee!!
Another great thing about the movies is FOOD! Nachos, popcorn and fries are our family's favorites but movie nights at home are even more special because we give our own special twist to these concessionaire stand classics.
Dan makes his own nachos with just a plain cheese sauce which he makes by melting a bottle of Cheez Whiz in the microwave. I amped up this already yummy sauce with some mildly spicy chunky salsa. It's a hit with my family because the dip has a creamy, sweet, salty zing that will make you forget Sadako!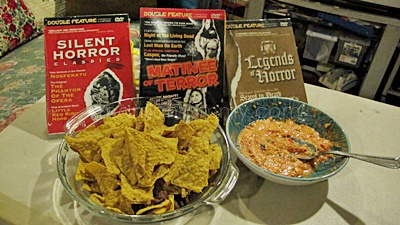 So here's my recipe for Cheesy Cheez Whiz Salsa Nacho Dip:
Ingredients:
1 cup                                       Ground beef
4-5 cloves                                Garlic
2 tsps                                       Olive oil
4-5 heaping tablespoons         Chunky salsa – we prefer mildly spicy
1 220 grams                            Cheez Whiz original
1 bag                                       Nachos (180 grams)
Salt
Pepper
Easy peasy instructions:
Pour the olive oil in a hot pan then add the garlic and saute lightly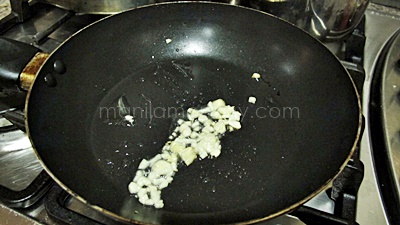 Add the beef and cook until brown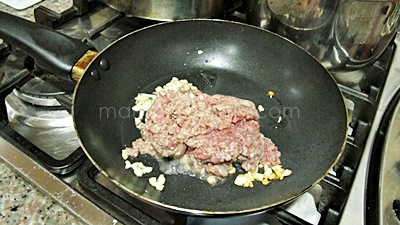 Add salt and pepper to taste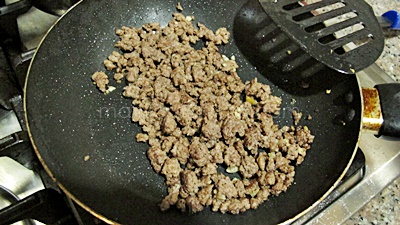 Set aside the cooked beef to cool
For the Cheez Whiz Salsa sauce
Combine the salsa and Cheez Whiz in a microwaveable bowl. Add a tablespoon of water to the mixture.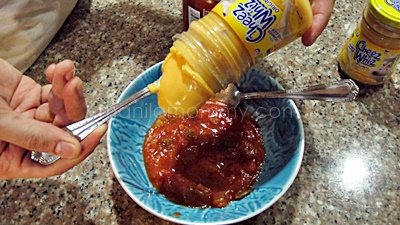 Microwave on high for 2 minutes (or until you hear something pop)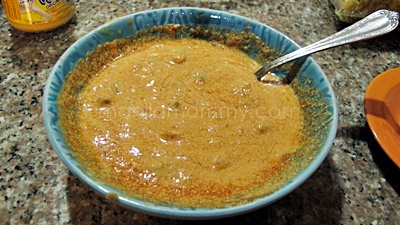 Continue to microwave until you get the right consistency. We prefer ours to still be a little bit chunky.
Bring out your nachos and arrange them in a bowl. Pour the beef over the nachos and distribute evenly.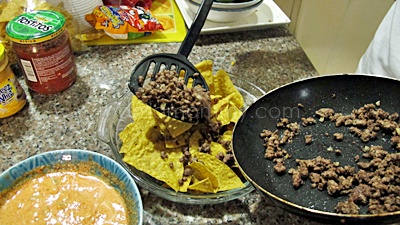 Taste testing time! Take a chip and spoon some dip on top.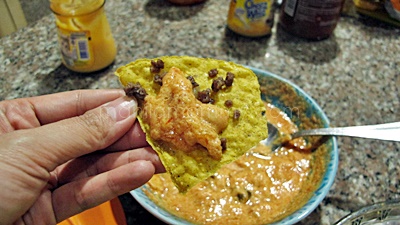 Grab a bunch of horror DVDs and enjoy Halloween!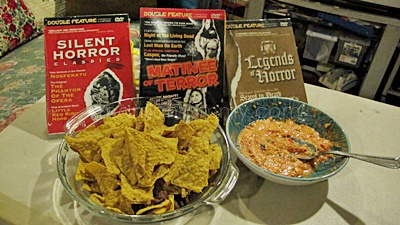 Kuya helping himself to the snacks. He's still too young for the movies but he's not too young to enjoy the nachos hehe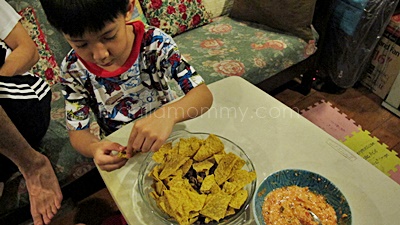 These classics are creeeeeeeeepy (yup that's kuya's hand pa rin haha!)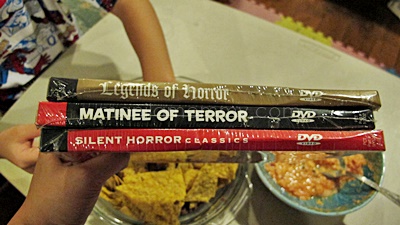 Here's a tip, if you love zombie flicks and TV shows then you must watch Night of the Living Dead. George Romero directed this 1968 classic that is still referenced by a lot of zombie movies and flicks today.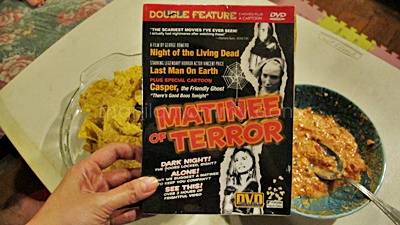 Happy Halloween! Enjoy the dip before the zombies get to you! AAARGH!
If you want to check out, share and ask for recipes check out CheeseAnything.com. I just joined and I'm really enjoying going through the "Recifeed" heeehee! See you there!