When I was growing up, Oct. 31 meant that we had to prepare for undas and Magandang Gabi Bayan would air it's annual multo episode which would scare the hell out of all the kids in our neigborhood. Noli De Castro reported stories about white ladies, tikbalangs, tiyanaks and people who were cursed by witches with the same enthusiasm and OA inflections that he would apply to regular news stories. In short it was fuuuuuun! I only saw Trick or Treating kids on American TV shows, di ako maka relate!
Fast forward to today and Trick or Treating is as Pinoy as going caroling on Christmas! This year is a big milestone for Team Santos because for the first time David and Noah had a chance to go  to our office for Trick or Treating. Last year they weren't able to go because I have just given birth to Noah. We made sure that the boys wouldn't miss this year's celebrations because our office goes all out with the decor!!
The theme for this year was kiddie movies and animation. The office was divided into different districts and each theme adopted a movie! Career na kung career but it was amazing to see how our busy populace still had time to create themes from Shrek,  The Lorax, Rise of the Guardians, Despicable Me, etc.
This was the team who did Shrek. They made their section look like a forest and decked a quadrant of their sections with lights and castles and had it dressed up as Far Far Away Land.
Our section did Rise of the Guardians
I think we deserve to win hahaha! We divided our sections pa further and created rooms per character in the movie. Our tooth fairy was da bomb!!
But the district that did the Lorax though grabe ang galing. Career, may papier mache pa of the Lorax!
Our Admin and HR worked on Despicable Me 2
And my old team, Research did Cloudy with a Chance of Meatballs!
I wasn't able to take pics of the others because I was too busy taking David around the  office. He dressed up as Captain America and was in character the whole time!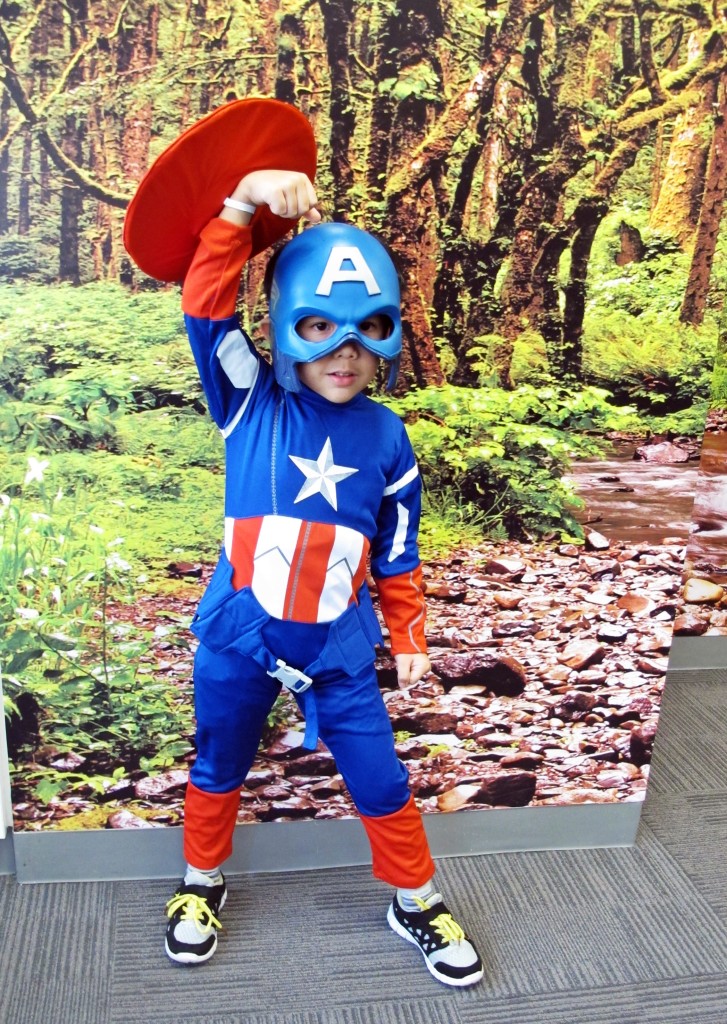 And yes this is the wallpaper near my workstation. Gubat lang ang peg 😛
And our little superstar cutie pie who got so many pictures we should have charged our officemates haha 😀 Noah came as Santa's Little Helper and he sat on Santa's sleigh, which was a prop in our team's Rise of the Guardian's decor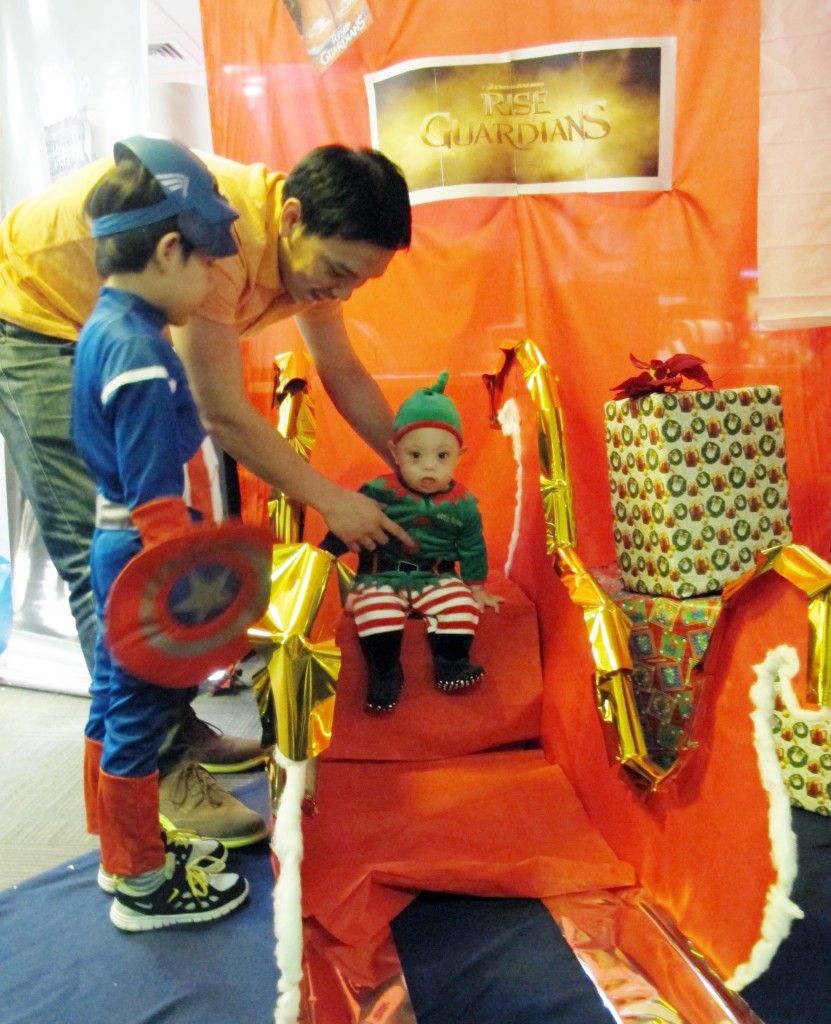 The advantage of working in the same office as your husband: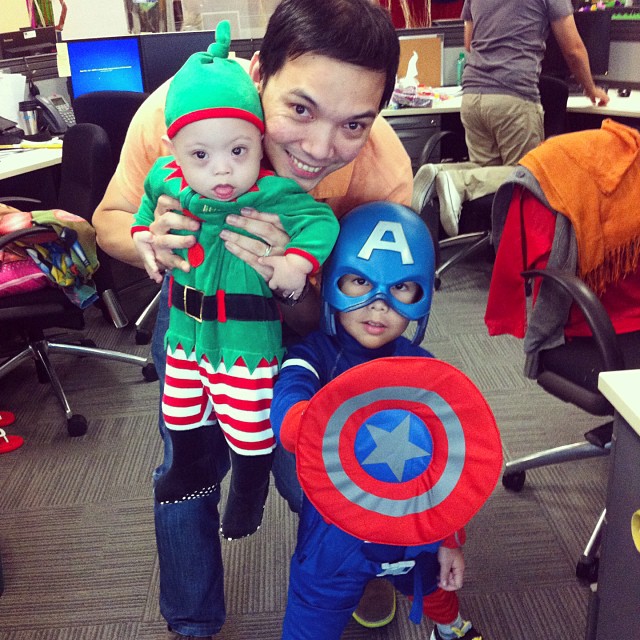 That day was also the first time most of our officemates saw Noah and so the kid was passed around and carried like the big hero that he is 🙂 We didn't go to any other Halloween party after this. I don't think we can handle any more candy. But para sulit ang costume, our barkada Christmas party will have the kids in costume haha 😀
Happy Halloween guys! Hope yours was just as sweet and fun!