I blogged about St. Patrick Baby Clothes' ongoing project at the Fabella hospital.  This week I got two thank you cards from St. Patrick from the moms we helped. It included a brief story of the mommy and her baby.
Noah's gift went to Mommy Abigail and her daughter Mary Gail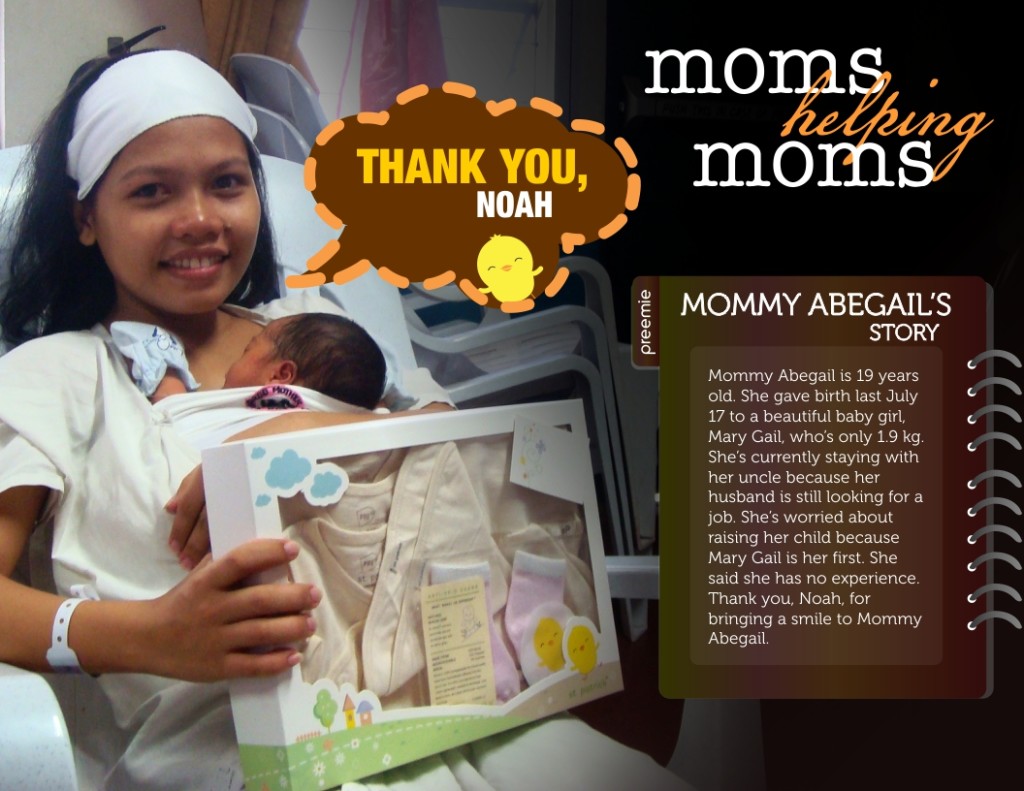 David's gift went to Mommy Melody and her baby girl Zafina.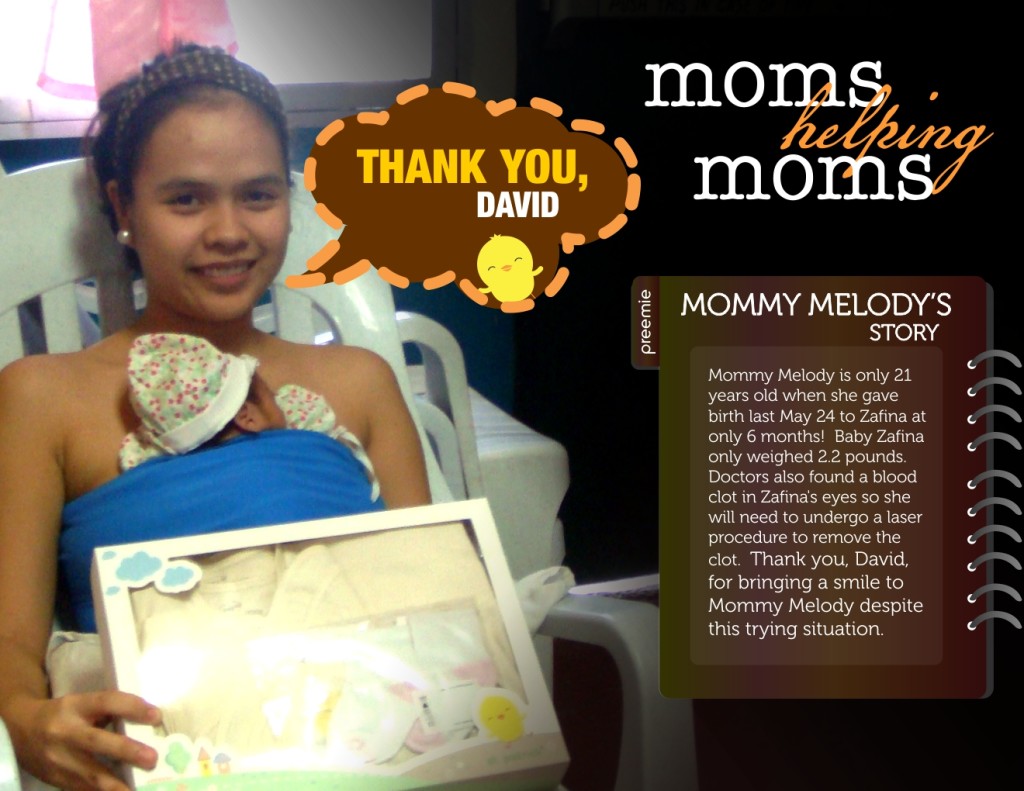 Baby Zefina has retinopathy of prematurity (ROP) something that Noah also had as a result of his prematurity. Noah's ROP eventually healed itself and so he did not require any additional procedures. I'm praying that Zefina will get the treatment she needs when she is ready. If you can see in the pics too Mommy Mary Gail and Mommy Melody are wearing both their daughters. It's called Kangaroo Care and studies have shown that skin-to-skin contact bodes best for the healing and well-being of both the mom and the child. I used to carry Noah while he was still in the NICU. He was so small and I always thought that I would break him. I would sing to him and pray my novenas while carrying and talking to him. It was hard because most of the time I was the only mom at the NICU.  The beeps and blips of the machines were the only ones I heard alongside my voice and Noah's sighing.
I pray that Mary Gail and Zefina grow stronger by the day. I pray for  Abigail and Melody's strength. I also pray that their hope for better days never waver.
If you want to be part of St. Patrick's program just email them at info@stpatrick.com. To read more about the outreach please see my post here.