I love sharing my fun finds. I usually post them here at the blog or over at my IG account.  I discovered something different  on a trip to the grocery last Christmas eve. Read on and see what I fussed about during the holidays haha!

I was with Dan on Christmas eve buying last minute items for Noche Buena in a grocery along Quezon Ave. While he was lined up at the cashier, I roamed around the store for other items that I may have forgotten. I was near the station where the school supplies are sold when I found this book.  The title made me cringe.  Una, diba dapat, "Why Do Filipinos Have Flat Noses?" So this made me more curious because hello how did a book like this get published?
I opened the book and therein lies a myth that made me feel so bad for the main character after reading it. Myths are supposed to answer questions of how things came to be, long before history was ever recorded.  It's used to explain the natural world. So this one, is supposed to explain why Pinoys have flat noses.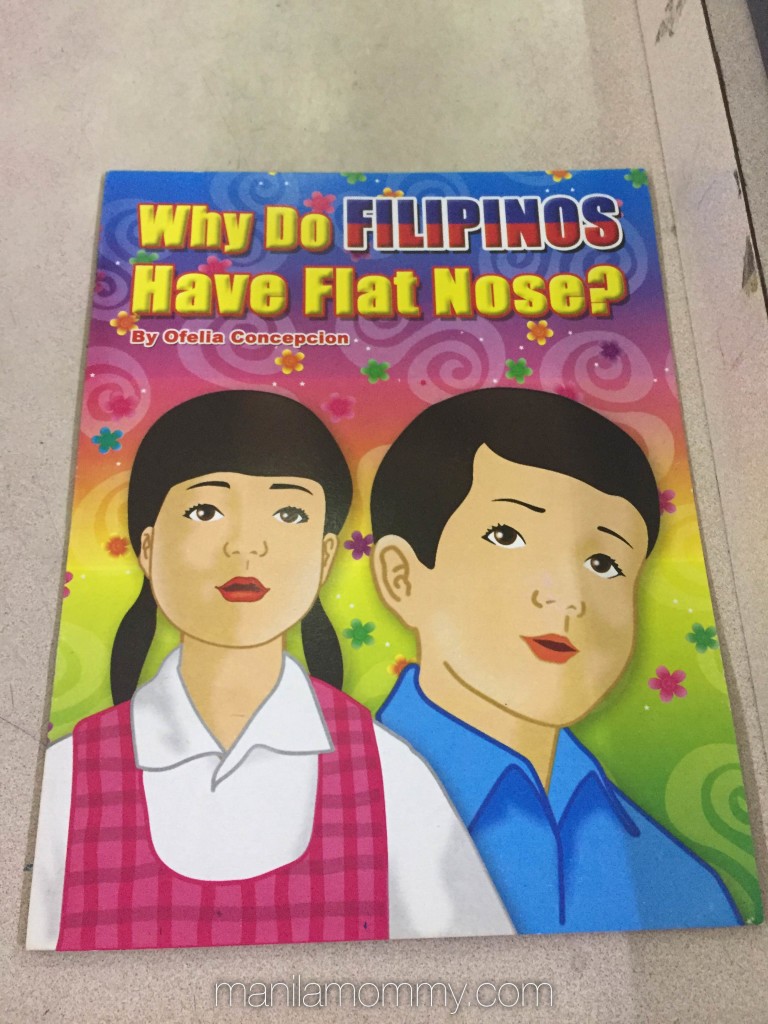 I have never EVER heard about this story. I had a thick book of Philippine myths growing up and I don't think this story was included. Philippine myths are actually odd in general (or maybe myths are all weird) but this one just made me scratch my head. I took pics of the pages so that I can share it here. I wanted to see what you make out of it too.
It started out innocently enough.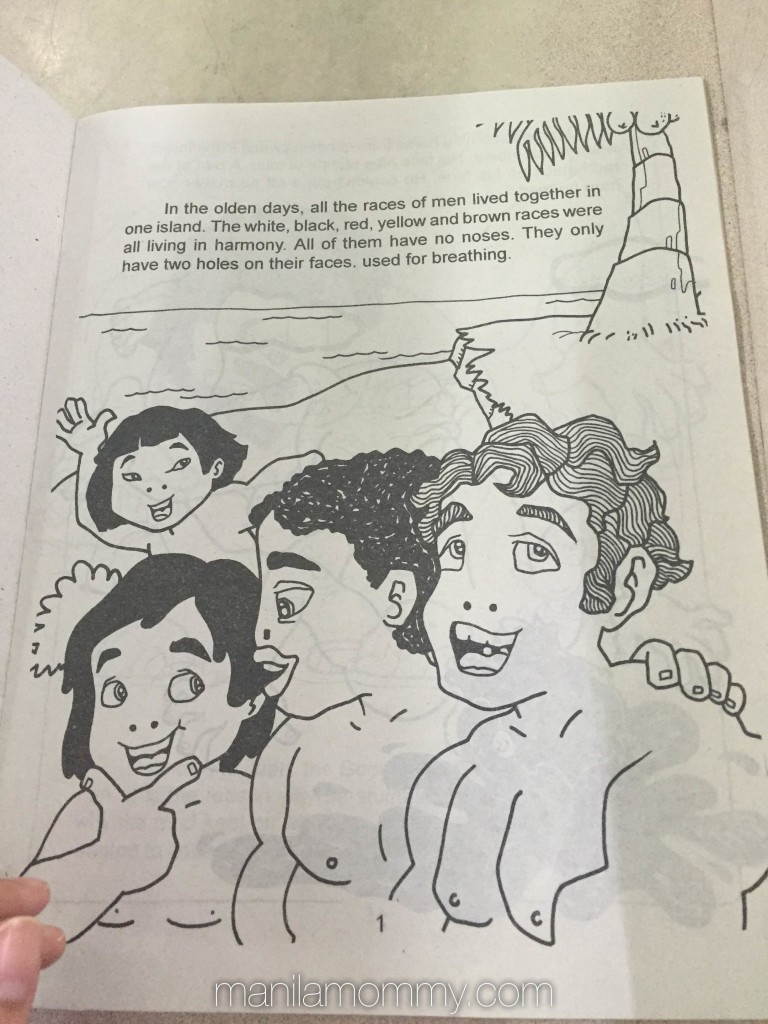 Yay! BFFs!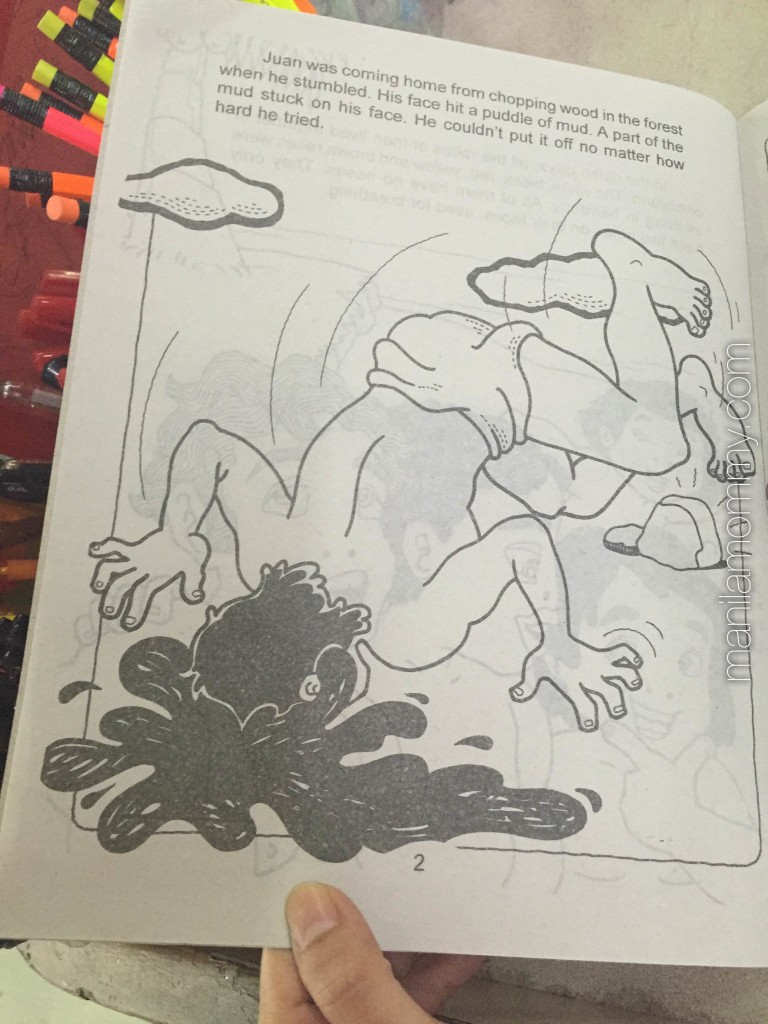 Grabe naman madapa si Juan. Aray!
Ayan napaglaruan pala si Juan ng Dyosa. A deity or a fairy is the linchpin of myths. It's through these entities that the unexplainable become plausible
Sorry blurry 🙁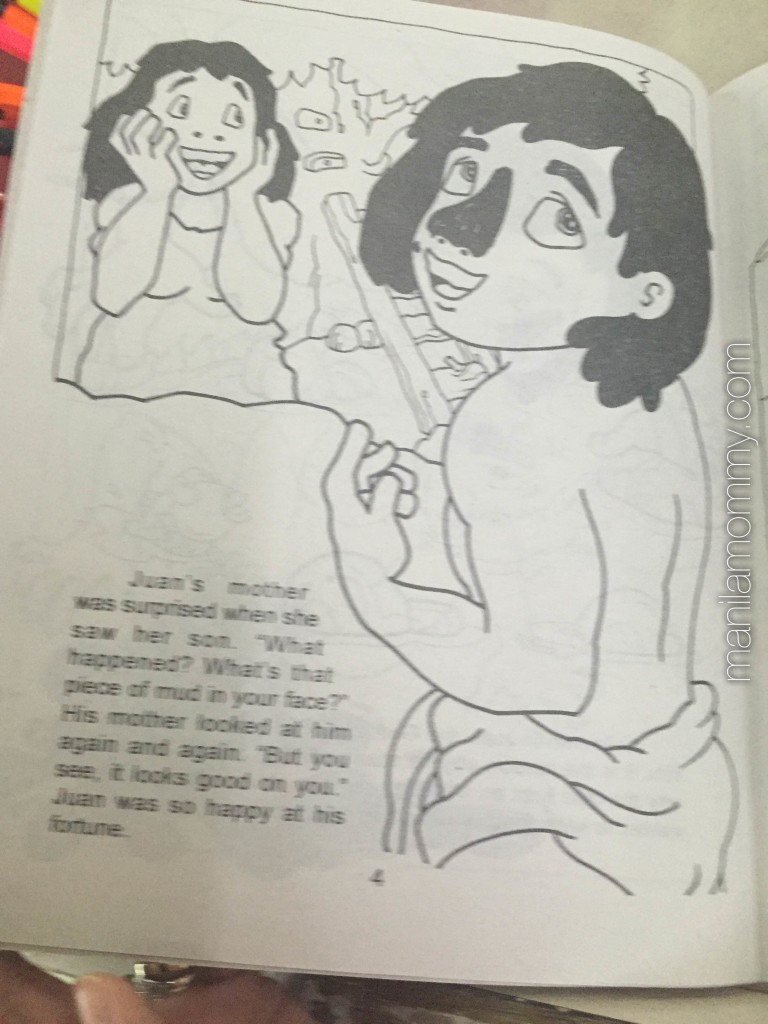 Parang di ko matitiis na may putik sa mukha ang anak ko 😛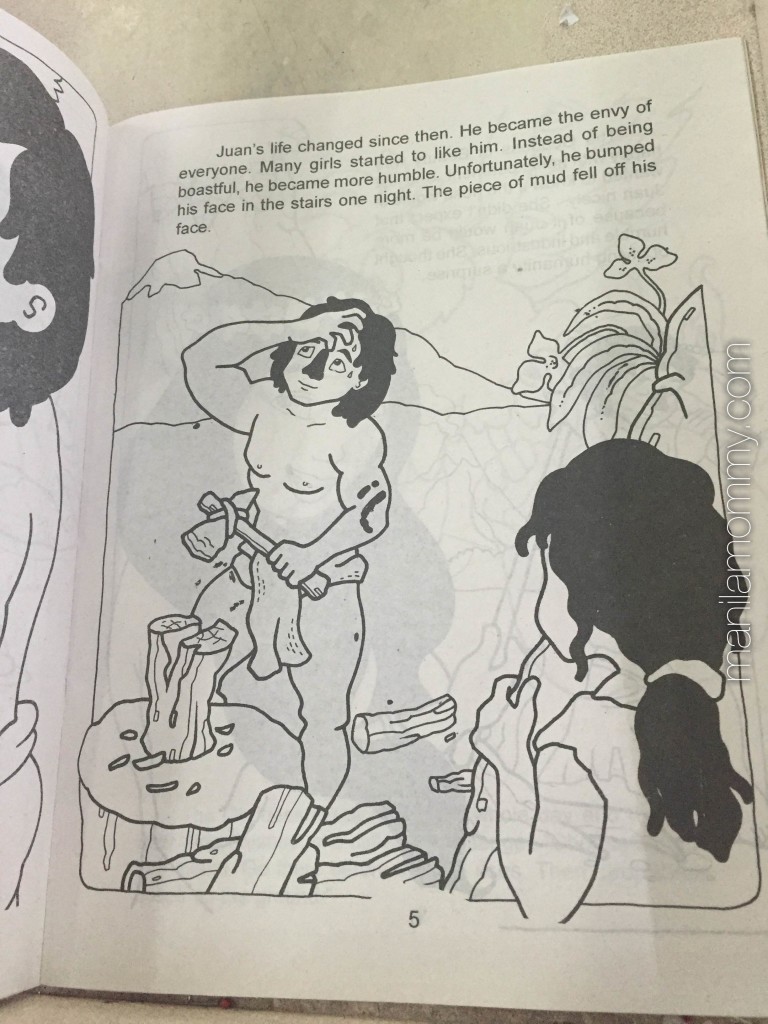 Naks naman Juan 😛 I liked this part of the story. Juan never became vain and boastful. Magandang pangitan ba ito?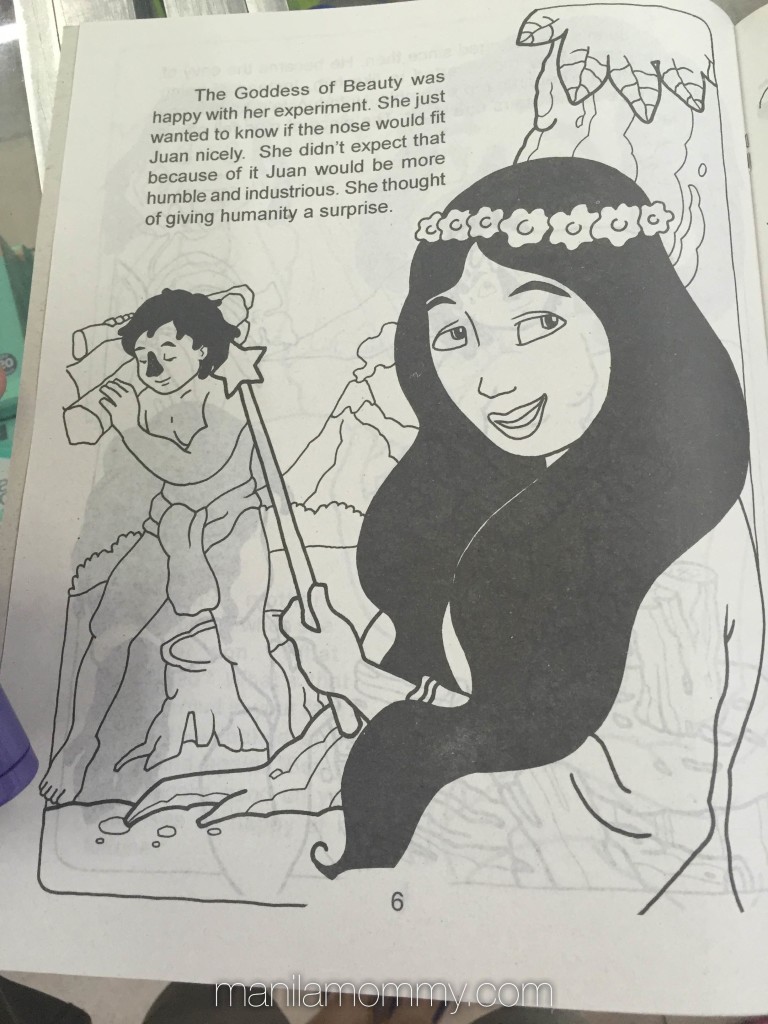 Aba natuwa ang Dyosa!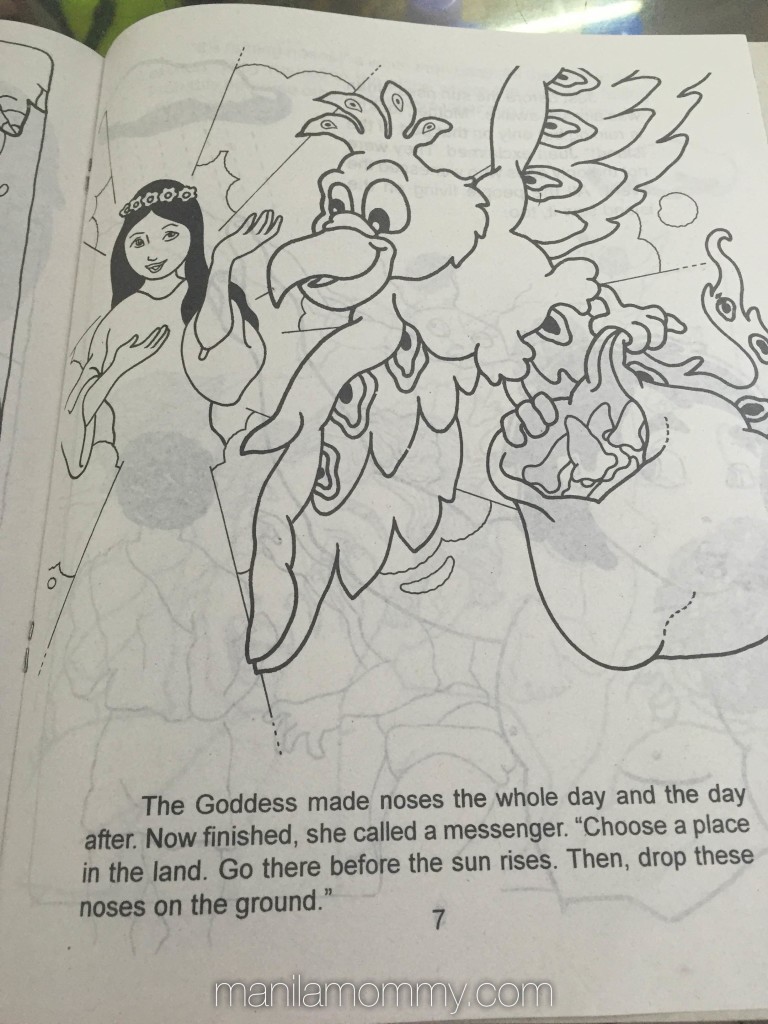 #ilongpamore ang hashtag ng Dyosa
Ayan na malapit na climax… #ilongpamore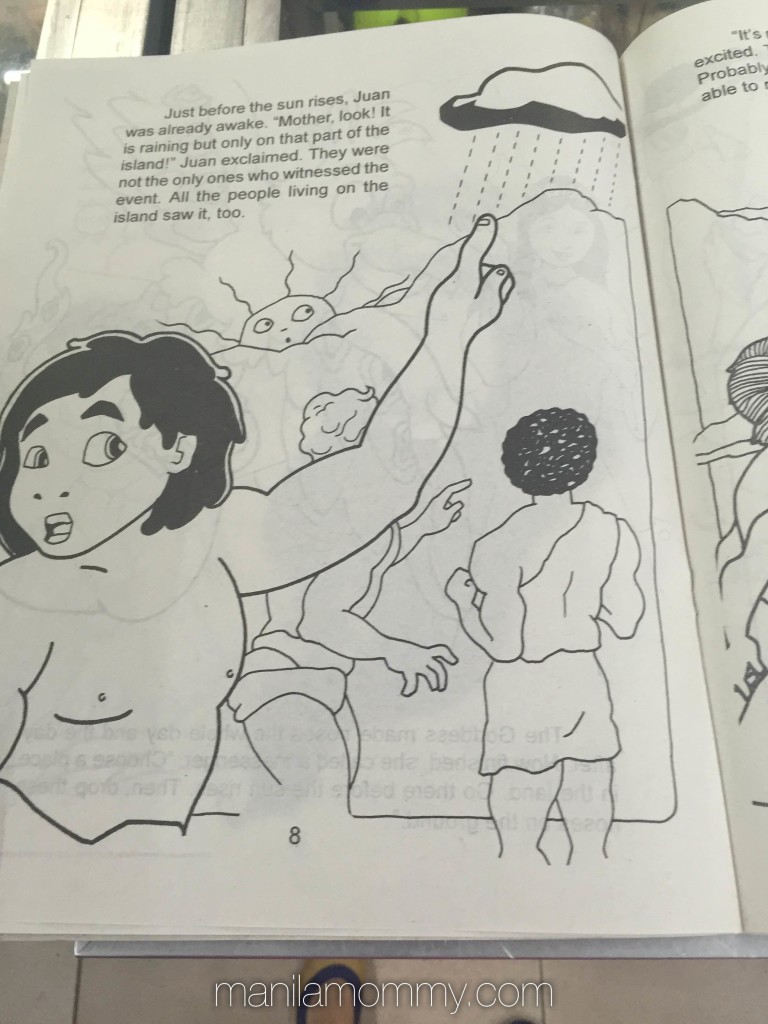 Ba't naman ang layo?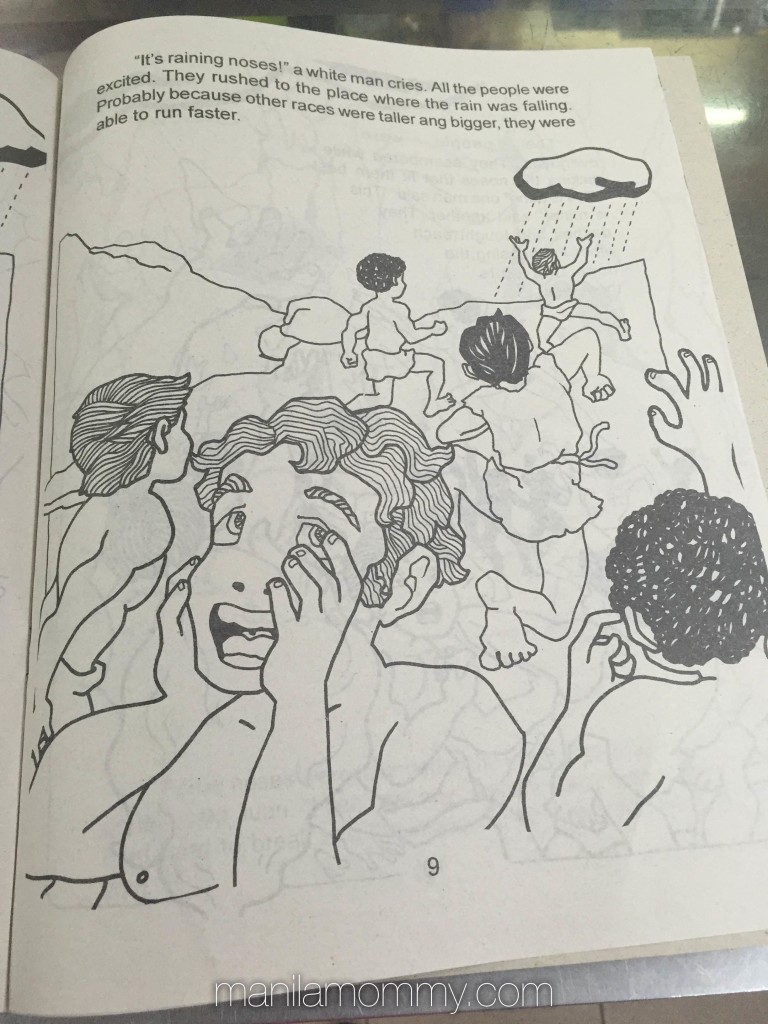 "It's raining noses!"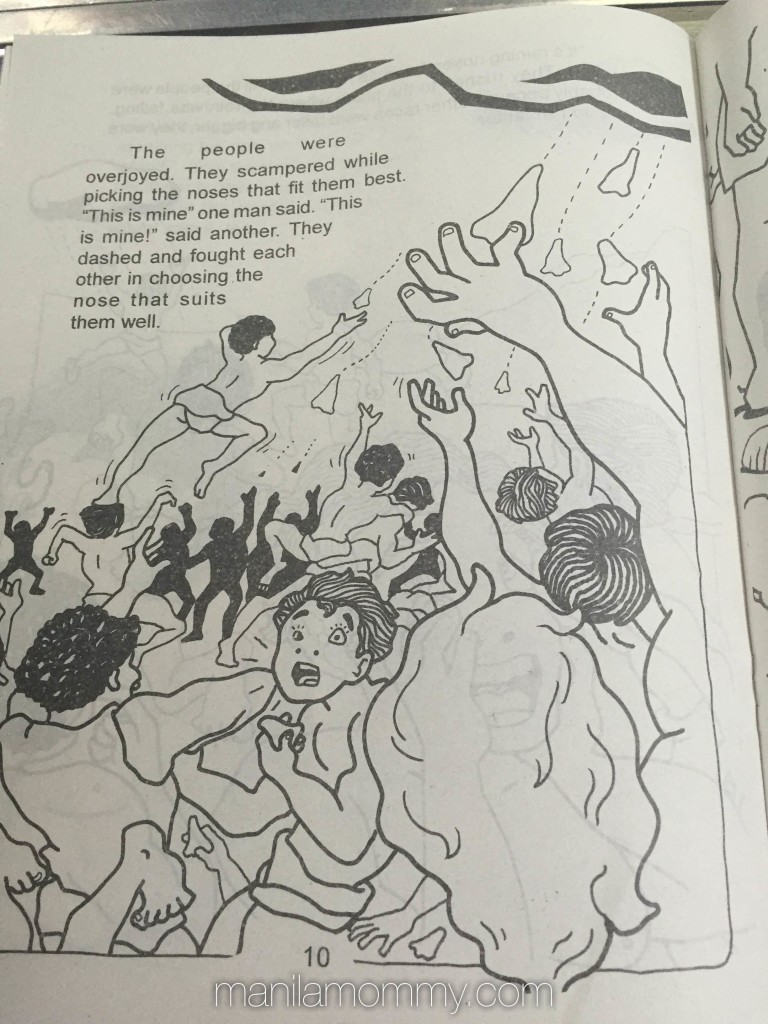 Hindi ba pwedeng iabot na lang yung mga ilong or pag gising ng mga tao nasa ilalim na ng unan nila? 😛
Dito ako napakamot ng ulo.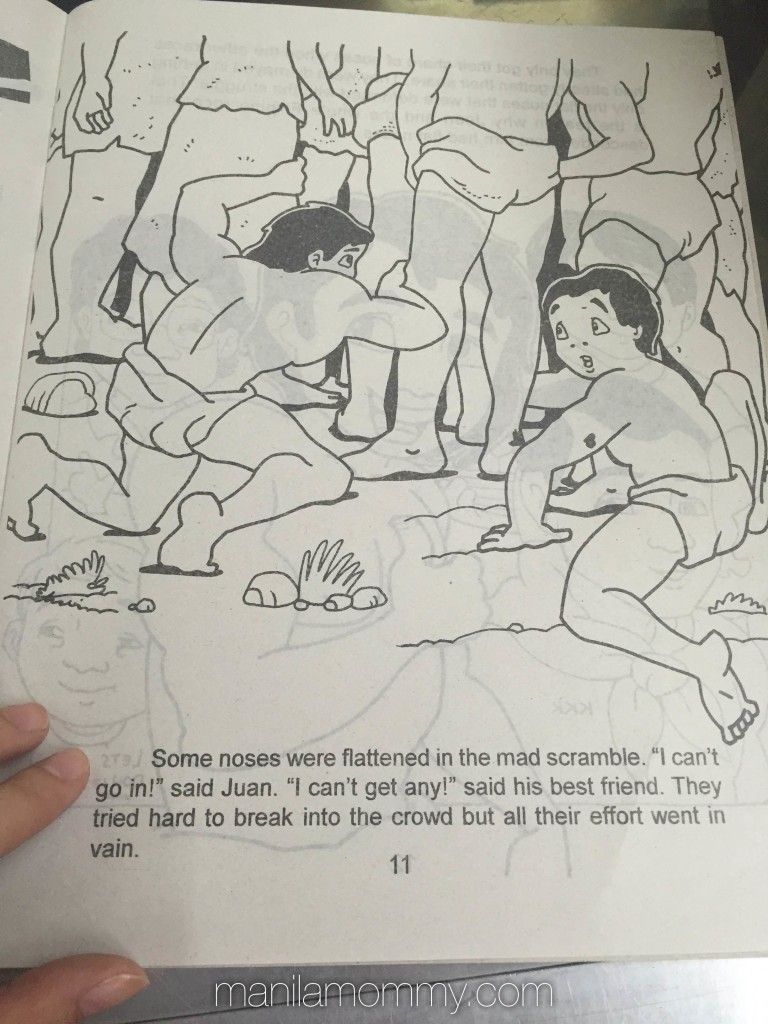 Nahuli si Juan. Kawawa naman!
Si Juan na masipag.
Si Juan na napaglaruan ng Dyosa.
Si Juan na maski naging pogi dahil sa putik sa mukha nya ay naging mas mabait at mas masipag ay….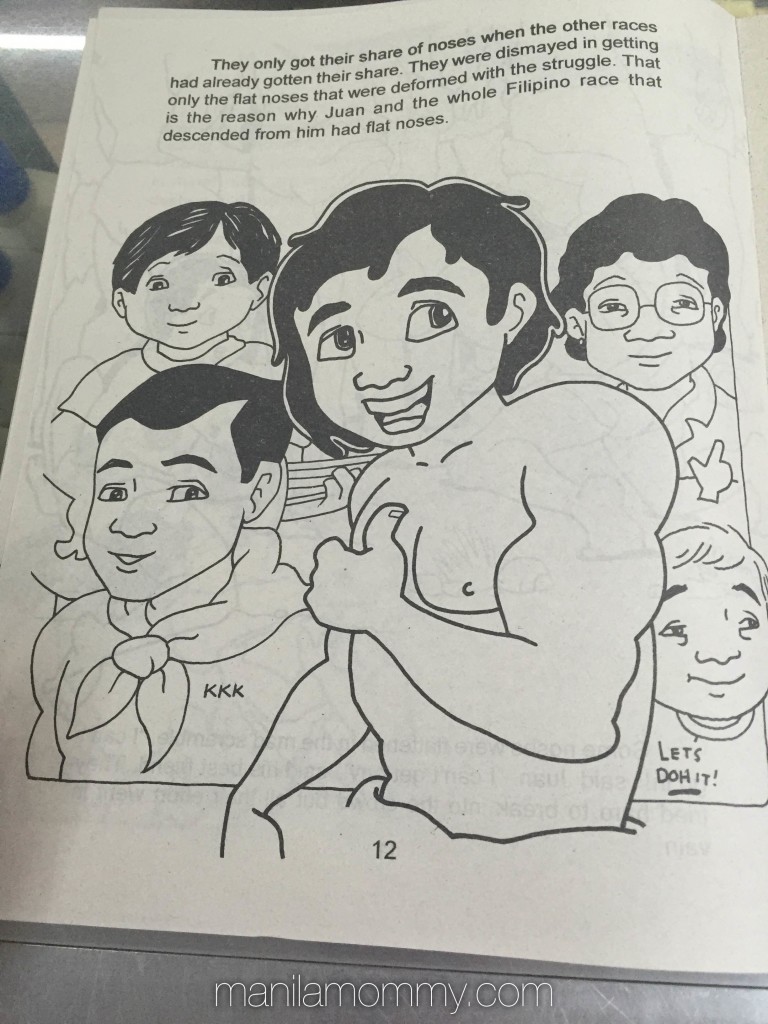 Yun lang ang nakuha? Paasa naman yung Dyosa. Nakakadismaya yung ending. "Deformed" yung ginamit pa na salita. Hindi naman deformed ng ilong ng mga Pinoy diba. Iba ang flat sa deformed.
I've shared this with other friends and most of us did think  that this myth is ODD (to say the least). I know that myths really don't have moral lessons but it was concerning that this one touched on race too. It doesn't sit well with me that Juan, who is humble and industrious did not get a good enough nose because in the end it became a race of the races. Yung nose na nakuha ni Juan natapakan pa nga e.  Ang kawawa naman natin haha! Is this myth supposed to explain that other races with supposedly better-shaped noses (at least hindi natapakan at na deform) are better or at least luckier? Also, is the story implying that those who don't have flat noses are better?
These questions swam in my head while I went back to Dan who was still in line at the grocery store. I couldn't believe what I just read. I was wondering how kids will take this story.
So I asked David to read the story. After he was done I asked him what he thought of the tale and he said "It was fun!".  When I asked what his favorite part was he said, "When it was raining noses!!" Well, IT IS  funny when you picture noses falling from the sky. Some of my friends say that the tale talks about contentment and that it also illustrates how Pinoys are happy with what they have and how we have learned to make the best of what we were given.
It's a good spin on the ending I guess. Or maybe I'm reading this through jaded, adult eyes. I should probably just take this myth as the silly tale that it is.
If there is one lesson out of this it is that I should not be allowed to roam around the grocery store aimlessly anymore! Kung anu-ano tuloy nakikita ko  haha 😛
But how about you, what do you make out of this?