Dan and I have really long working days. We start our commute at 7 am , I get to Makati at around 9 and then we both get home at around 8-8:30. Most nights, either Dan and I have calls which leave us with no time at all with the kids. So weekends are really precious for us. We try to stay home and hang out if we don't have any planned gimik with friends and family.  One of our most favorite things to do at home is preparing home cooked meals for the family.
Steak is always a popular choice when we ask the family what they want to eat. We usually prepare soup, a salad or a medley of vegetables to go with the steak.
Last weekend, Dan and I were thrilled that we had a free weekend and so we bought ribeye steaks and potatoes at our suking  grocery store. The piece that brought all these together is Filippo Berio's olive oil! We always use it for our steaks and mashed potatoes because it lends such a lively burst of flavor to the dishes.
I bought rib eye and seasoned them with just salt and freshly cracked blacked pepper. We were given a bottle of Himalayan salt and it made the steaks so much yummier. We also drizzle a bit of olive oil on the steaks too before pan frying.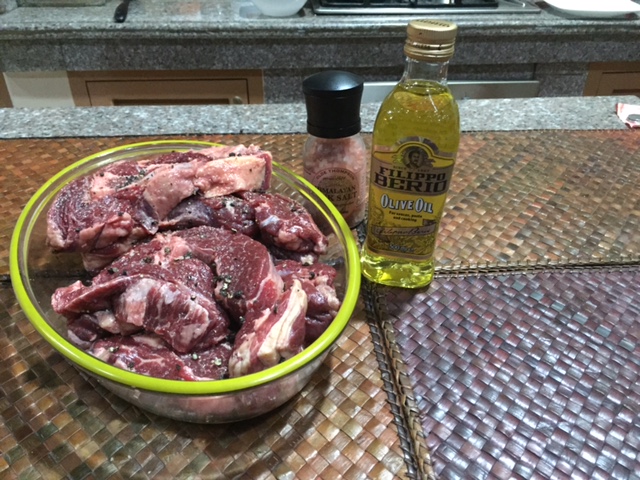 When we cook our steaks, we use 2 pans, one to sear the steak and the other to baste it.
Heat up the first pan then pour olive oil and whole cloves of garlic, sear the steak for around 20 seconds per side.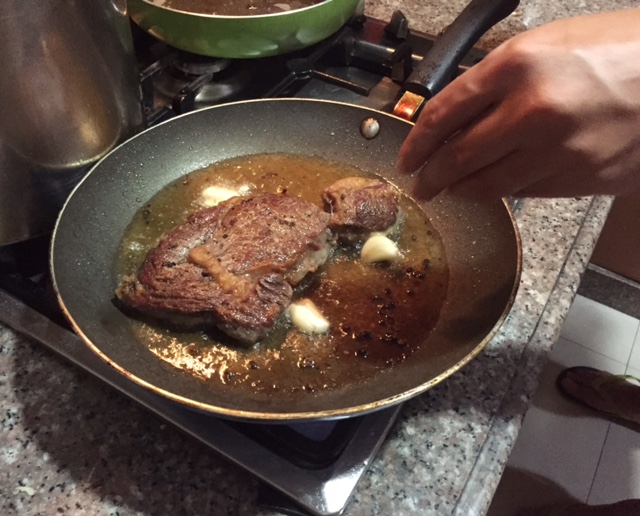 Prep the second pan by heating it and then adding butter, thyme and garlic again (we really love our garlic).  Once you're done searing the steak, transfer it to the second pan and baste the steak with the butter. To baste simply means to scoop over the melted butter over the steak.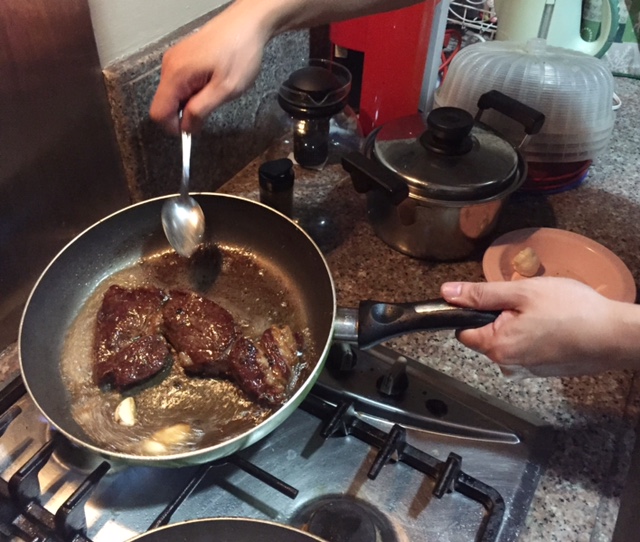 Do it for about 20-30 seconds then you're done. Let the steaks rest and then serve!
For a healthier version of mashed potatoes, olive oil is the key! Just peel and cut 8-10 pieces of regular sized potatoes into squares. Prepare around 6 cloves of garlic too.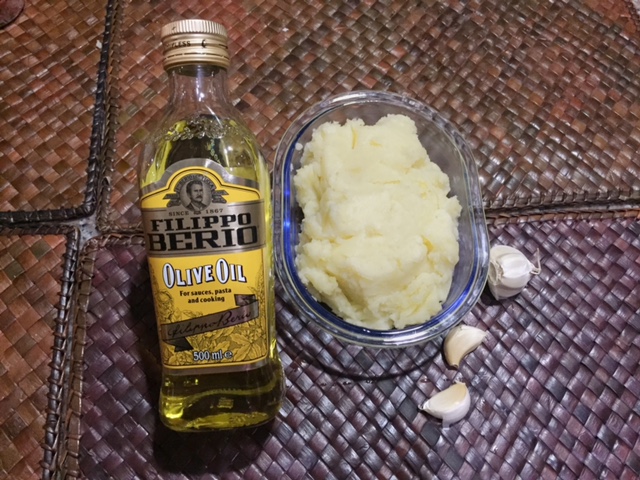 Bring a large saucepan to a boil and then add the potatoes and garlic. Season these with about 1-1.5 tablespoons of salt. Once tender, drain the water but save a cup of the liquid. Transfer the potatoes and garlic to a bowl. Beat in olive oil until you reach the desired consistency. Thin the mashed potatoes with the liquid from the sauce pan otherwise the olive oil is enough but you get silky smooth, garlicky mashed potatoes!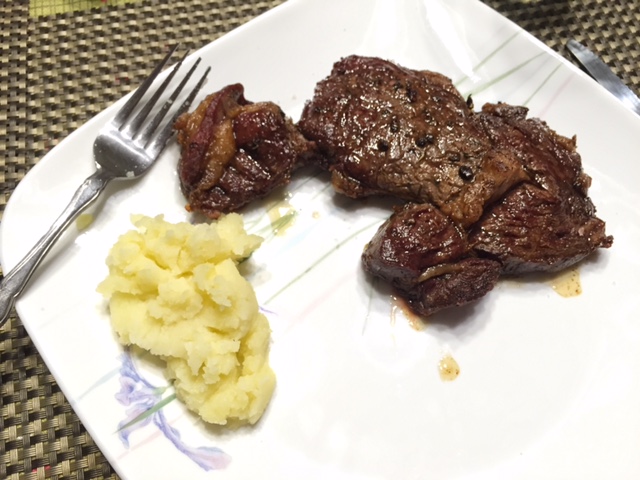 These dishes are always a hit with the family and are very simple to make. Cheers to home cooked meals and family time!!
Check out more tips and recipes using Filippo Berio at http://global.filippoberio.com/